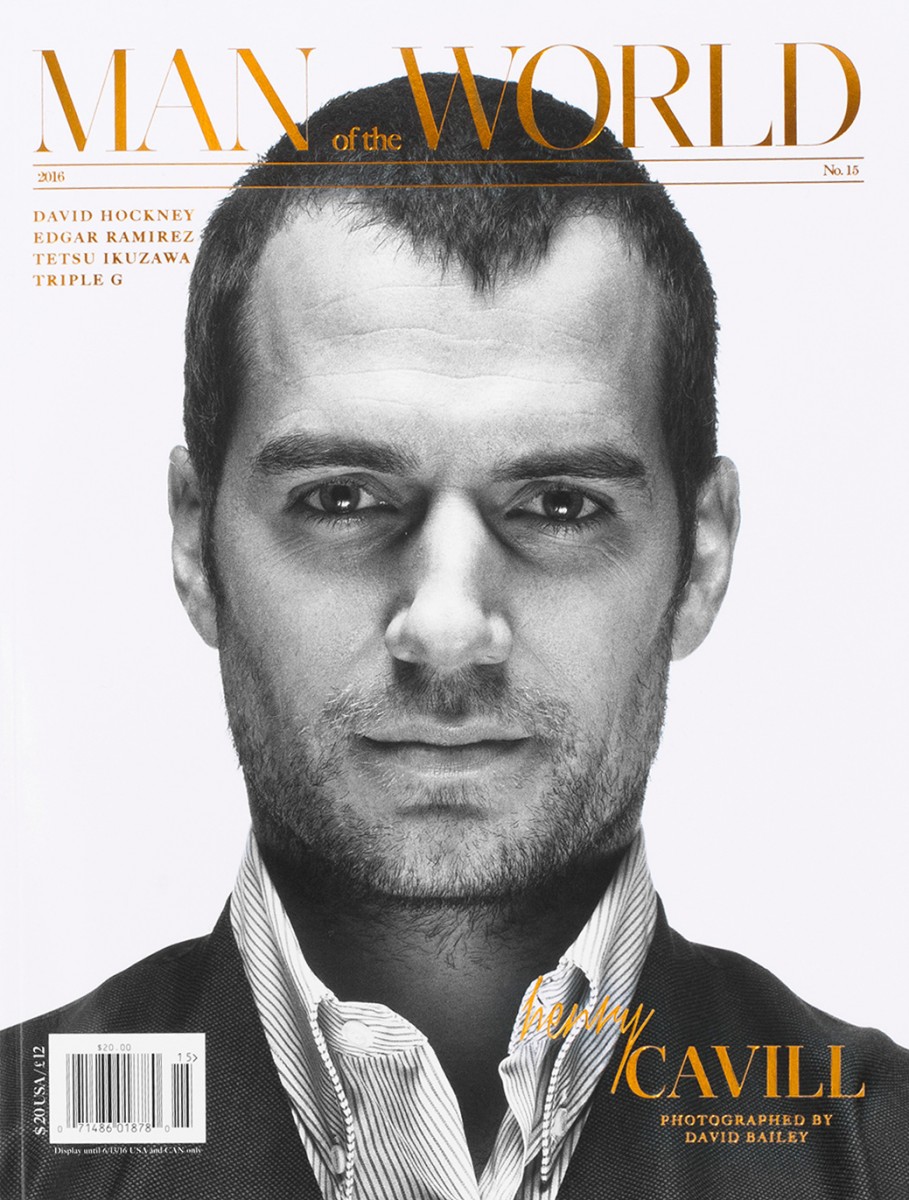 You get a cover! You get a cover! You get a cover! Everybody gets a cover! The latest edition of quarterly Man of the World is on stands now with four alternate covers. The legendary David Bailey shot Superman Henry Cavill for one black and white cover while another legend, David Hockney, created a special collector's edition, which continues MOTW's impressive collaboration with artists such as Ed Ruscha and Julian Schnabel. The additional covers show Edgar Ramirez (shot by Sebastian Kim) and Tetsu Ikuzawa, the first Asian driver to compete on the European circuit.
Inside are a portfolio of Superman and Batman artifacts, an editorial of IMG Models' Noah Mills, and a story on Moncler CEO Remo Ruffini, who gives a refreshing interview, candidly talking about the company being public. "It's totally different in every way, some good, some not as good," he said. "Before, I had my partners around the table here, talking, disagreeing, agreeing, whatever. We could speak easily. Now, I make a conference call every three months, I talk, and they don't say anything. If the share price goes up, it means they like what I said. I don't want to say it's better or worse, it's just different. I don't know most of my partners now. I have, like, 300 of them."
You can order your copy (or all four) HERE.