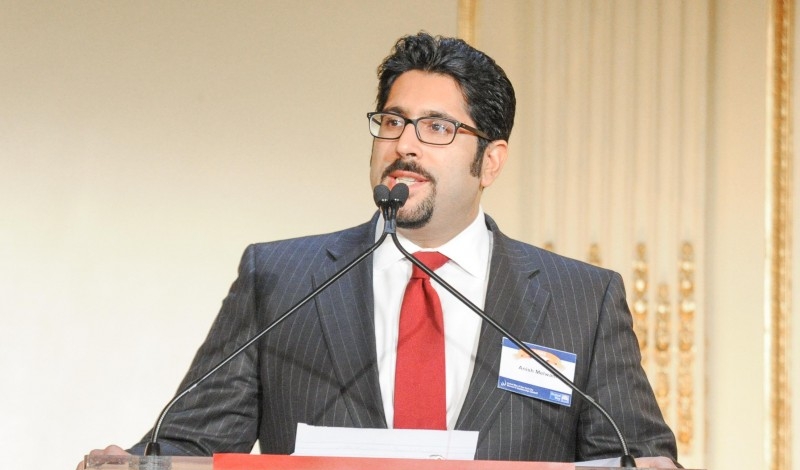 Neil Rasmus/BFA.com
LVMH Enlists Anish Melwani as Chairman & CEO
|
Today, LVMH announced the appointment of Anish Melwani as chairman and CEO of LVMH Inc. for North America. Melwani, who will be based in New York, will assume the role January 4, 2016. He will replace Pauline Brown, who has resigned from the role, effective the end of the year. Brown joined LVMH in 2012; before that, she was at Bain & Company and Estée Lauder.
"I am delighted to welcome Anish into our Group. North America is a strategic market for LVMH, with our brands witnessing strong performances," said Bernard Arnault, chairman & CEO of LVMH. "Anish will help us further accelerate growth and explore new development opportunities. Anish will work alongside the global leaders of our businesses leveraging his strategic skills and sharing his deep knowledge of the market."
Previously, Anish was at McKinsey & Company for 16 years, where he co-led the global strategy and corporate finance practice. In his role, he counseled senior executives of global companies on corporate strategy, portfolio management, and organization, and has worked in the firm's Singapore and Hong Kong offices. Most recently, he was based in New York. Anish is a member of the Council on Foreign Relations and the Board of the United Way of New York City, and holds a BA in Economics from Harvard University.
LVMH's North American brands range from Marc Jacobs and Donna Karan to Fresh and Benefit Cosmetics.