For Tamara Mellon, the past year has been full of new beginnings: moving her life and her business to Los Angeles, and relaunching her eponymous brand with a direct-to-consumer model. The legendary accessories designer, who's as fierce and fearless as ever, breaks down life on the West Coast, entering a new product category (handbags!), and how her book-turned-movie is coming along. Talk about California dreaming! 
Tamara, how's life in Los Angeles treating you?
I moved last August, really for personal reasons. I've had a bi-coastal relationship [with Michael Ovitz] for five years and I was at a breaking point with the business. It was just before I hired a team. It was also a breaking point for my daughter, who was going into 9th grade—it was a big transition year when a lot of kids moved, so I thought I either move her now or wait four years, or I move the business now, or I hire everybody in New York and I don't move. I had a window to do it and I decided to go for it. Now, I'm loving LA. I think it's going through such an interesting time: the art world is exploding, textiles are kind of exploding, and the fashion business is growing. I think LA is the city of the future.
What do you think of people saying that it's the second fashion capital in the US?
I think that's correct! We're going to see a lot more fashion businesses start up here. There's an incredible amount of creativity. With new business models, you're not tied to certain cities because you're not working on a fashion calendar. As a designer, it doesn't matter where you work from anymore.
What's changed since you've adopted a direct-to-consumer model for the Tamara Mellon brand?
It's really how we fill the next generation of luxury brands. What's changed is how we communicate with our customer. We have so much more information; we're able to react so much faster from what we learn about what she needs, what she wants, how she wants to buy it, and when she wants to buy it. We've been able to shorten the design process from a year to three months. It's been an interesting journey, particularly for me, having built luxury brands in the traditional way. I've had to learn a whole new business language, which has been fascinating.
When did you officially make this transition?
Last October. Last year I was pulling my business out of all the department stores like Neiman Marcus, Bergdorf Goodman, Saks, and Nordstrom.
Was that hard to do?
It was, because that's traditionally how brands are built. You think, Well it's a lot of exposure, but I felt that to get the price point I wanted, I had to take out the whole sale margin and not be on a traditional fashion calendar. I had to pull out of the wholesale channel as well. So now I deliver new product every month rather than do seasonal collections.
A couple of other designers like Tommy Hilfiger are using a similar model. Did you ask anyone in the industry for advice?
No, I did it by trial and error. I tried to do buy now, wear now three years ago and realized that it didn't really work through a wholesale channel. Also, I was the only one saying, Hey! buy now, wear now is the future. They call it first mover's disadvantage. I realized that you need a critical mass of people to affect change. Now that there are so many other brands doing it, it's pushed people to buy like that.
You just launched handbags. Why did you expand into that category?
It was the next organic stage. I have a lot of experience making bags in Italy with Jimmy Choo—I launched my first bag collection with them in 2003/2004. I wanted to create a bag that had great function, but looks amazing, looks luxury, goes with any outfit, and goes with the shoes—the completely accessories look.
Tell us about you new concierge service! Pretty ingenious.
We were in the office one day and were tossing around the idea of how we found luxury, but how do we behave anti-luxury? What that means is offering amazing service to our clients that they don't get from a normal luxury brand website and raising the bar on what service means today. So with Cobbler Concierge, if you send your shoes back to us, we'll repair them within two years for free. If you asked someone to repair a pair of shoes that you bought two years ago from a department store, they'd probably laugh at you. It was about stepping up the service and making every one of our clients feel like a VIP.
How is your LA life different from New York living?
It's probably a lot more casual. I'm really enjoying the LA culture. I'm kind of getting into the rhythm and the flow of the city. It's certainly a different pace, so I'm getting used to that.
You're probably doing a lot more driving! Are you a good driver?
I'm definitely doing a lot more driving, that's for sure. But I'm enjoying it! Having lived in London and New York for the past—well, forever—you don't really drive, but I'm getting better.
Where do you like to eat out in LA?
I like Giorgio's, but that's a little bit of a drive. I love Hamasaku for sushi, Craig's, and places like Urth Caffé and The Palm. There are also the classics like The Polo Lounge at Beverly Hills Hotel, which is so old school and classic. I haven't found my one favorite place yet, though.
Do you ever find yourself in the Hollywood circle?
My fiancée isn't really in the entertainment world anymore. He's more in the tech business, so he spends a lot of time in San Francisco. I would say I'm more involved in the tech community.
What's your fiancée's daughter Kimberly Ovitz up to these days?
Kimberly is a really talented photographer, so she's focusing on that.
Do you watch The Real Housewives of Beverly Hills?
I don't. Should I?
It's definitely entertaining. What about New York?
I've never watched any of them.
So you're not into reality TV?
I do love binge-watching TV shows, but I'm more into dramas—shows like Billions.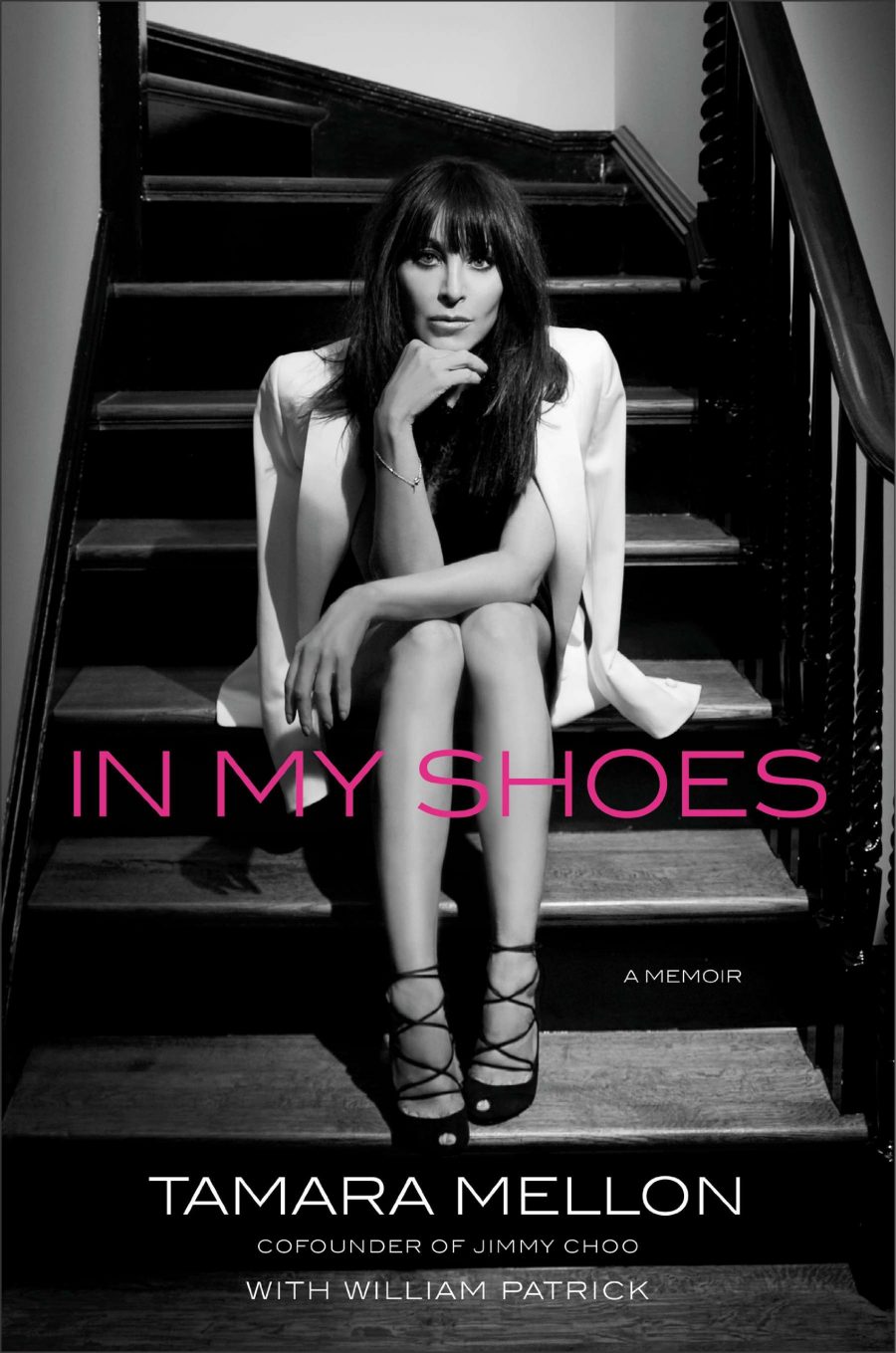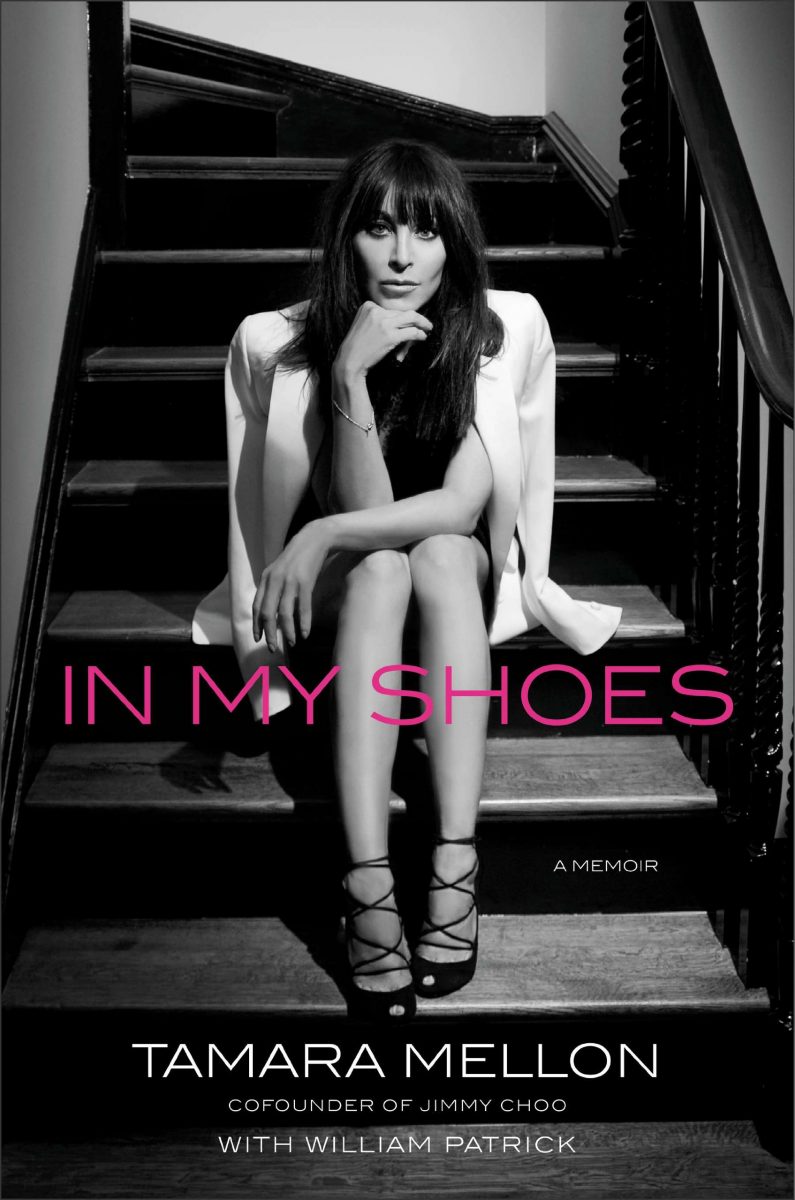 How is your book-turned-movie In My Shoes coming along?
They are in the development stage, so it's coming together. I said to Working Title, you guys should just do it because it's what you're good at. It's not my skill set. I get updates now and there.
Last summer, you opened up a pop-up shop in the Hamptons. Will you return this summer?
Not in the Hamptons, but we are going to be doing pop-ups. They'll be in LA—I'm going to keep it close to me. That way, it's easy to manage. I do think pop-ups are a great way to test a market, get customer feedback, and actually get people to see the physical product. Also, it's a great way, as a startup, to not have to commit to a long-term rent, which is a huge capital commitment. You can test an area or test a location for a few weeks or a few months. That's what we'll do in the beginning.
Do you typically spend your summer in the Hamptons?
I do—I have a house there—but now that I'm on the West Coast, it might be more Malibu. I used to go pretty much every weekend and would spend a few weeks out there in July and August. I tried to use the house as much as I could. Sometimes I would even use it in the winter because it's so beautiful. I might make a visit this summer.
Looking ahead, which categories do you see the brand exploring next?
We will expand into other accessory categories, but I think it's really important to build your core business first. What people know me for is shoes, and I want to really build that business. Then we can go into other product categories. I probably wouldn't go beyond accessories—but I could certainly do a fragrance, sunglasses, and small leather goods!
What's the one thing you miss most about life in New York?
When you move, you always miss your friends. When I moved from London to New York, I missed my friends in London. Now that I moved from New York to LA, I miss my friends in New York. For me, it's more missing the people than the city.