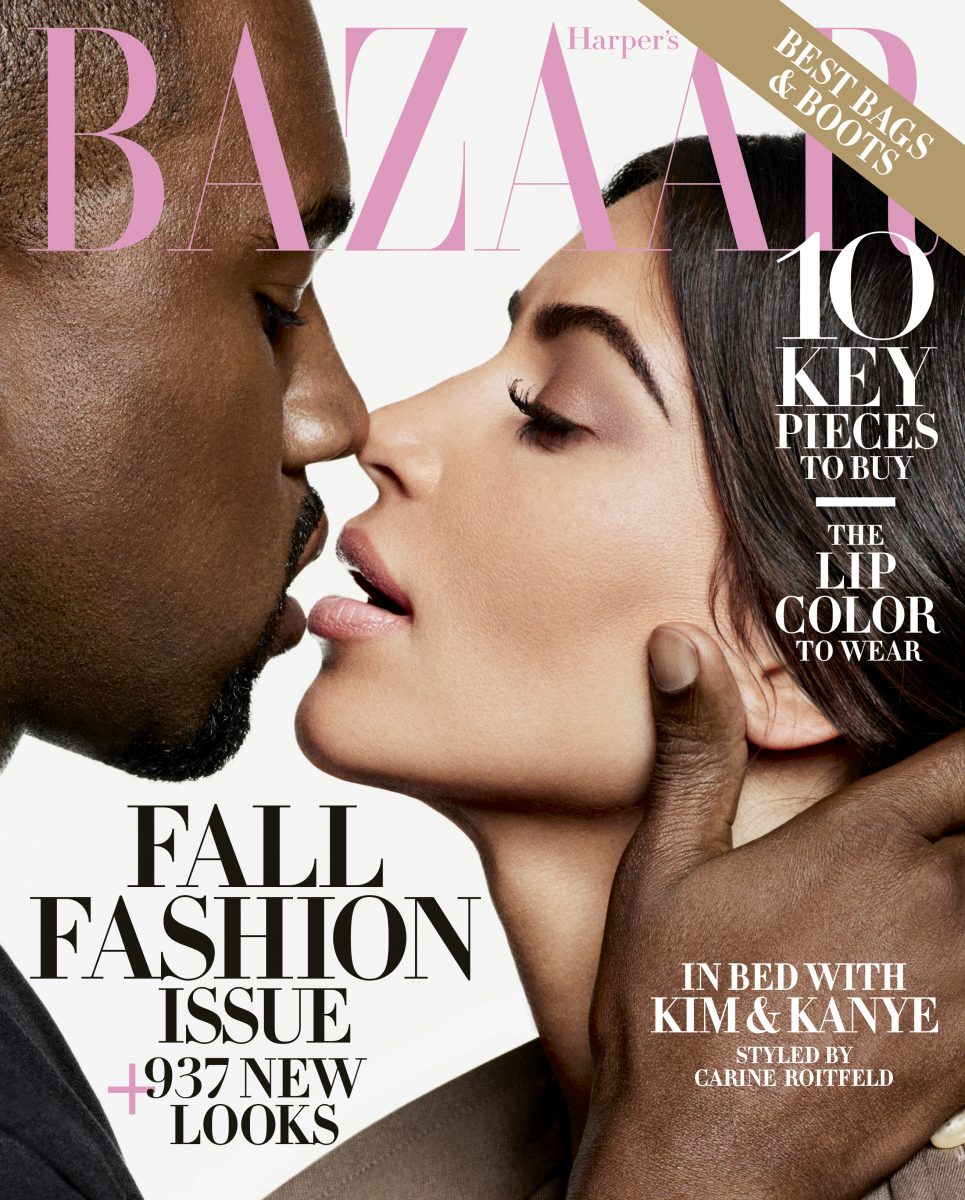 Power couple Kim Kardashian West and Kanye West have landed their second glossy cover together: Harper's Bazaar's September Icons issue, which includes a 17-page portfolio in every international edition of the book. The couple's first cover was for Vogue—who could forget that? While rumors spiraled that Kardashian would front Harper's Bazaar's biggest book of the year, Kanye's appearance made for quite the unexpected surprise. Naturally, the media—and Kimye fans—are more than satisfied.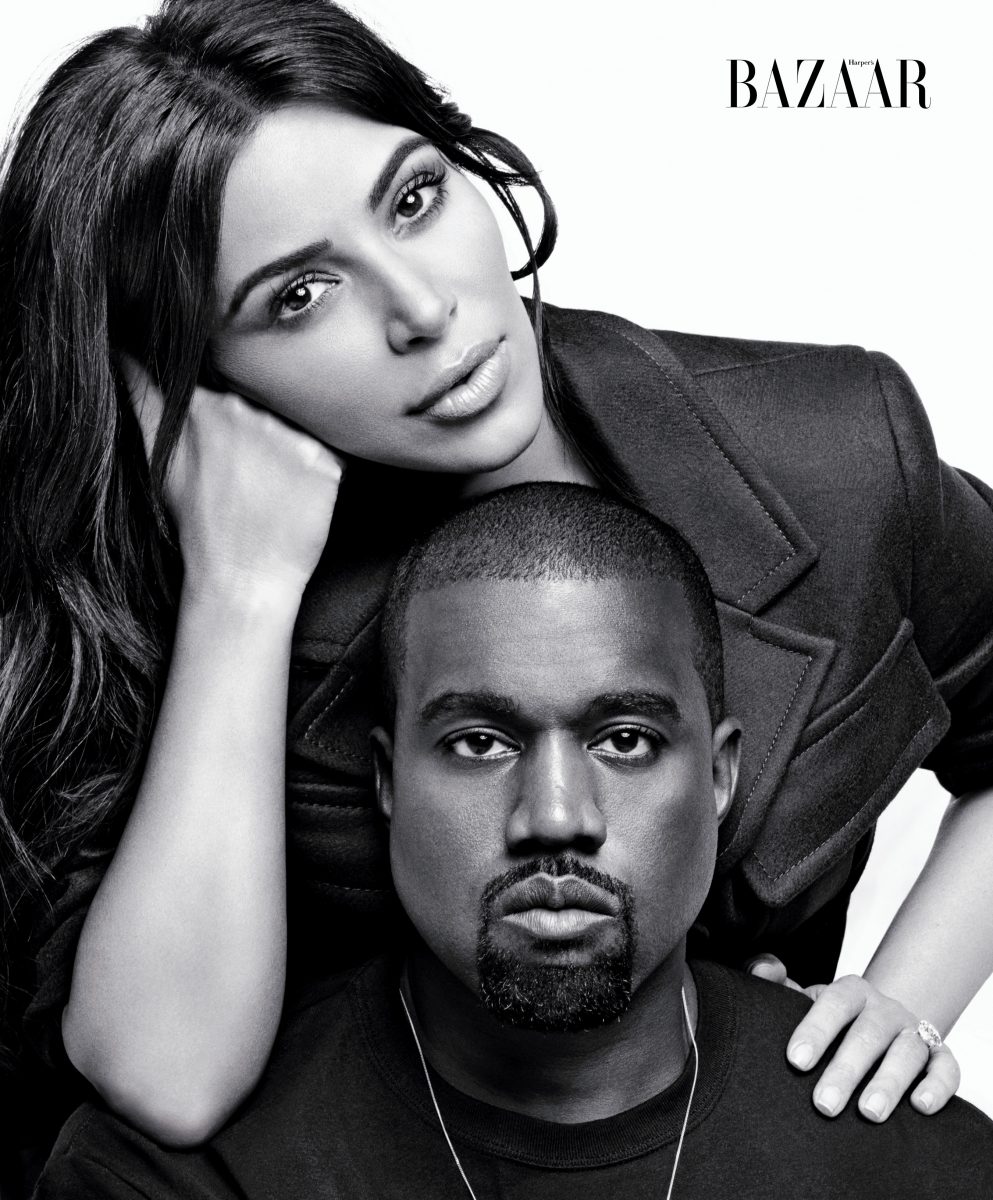 The project was a collaboration between global fashion director Carine Roitfeld, Karl Lagerfeld, who photographed the duo at his studio in Paris, and Stephen Gan, who helmed creative direction, creating the ultimate dream set. Kardashian and West pose together in bed (West photographing his wife via iPhone, of course), and pre-lip-lock on the cover. The portfolio also features shots of models Natasha Poly, Lara Stone, and Lindsey Wixson wearing the latest fall fashion.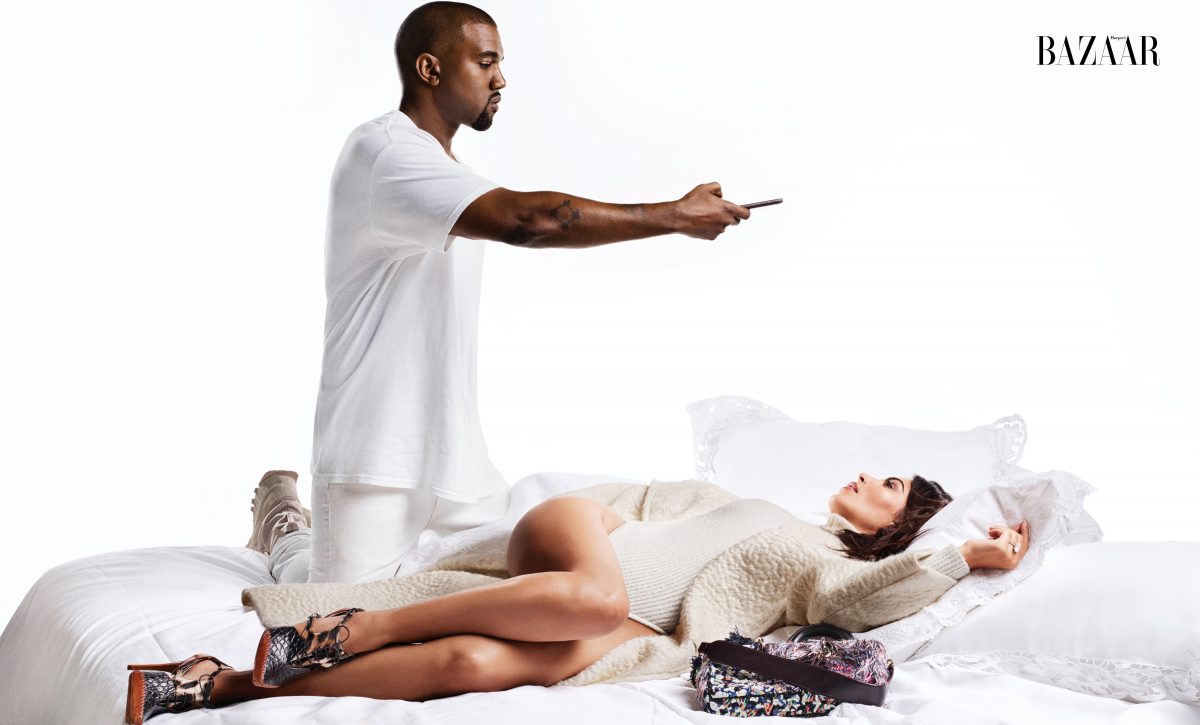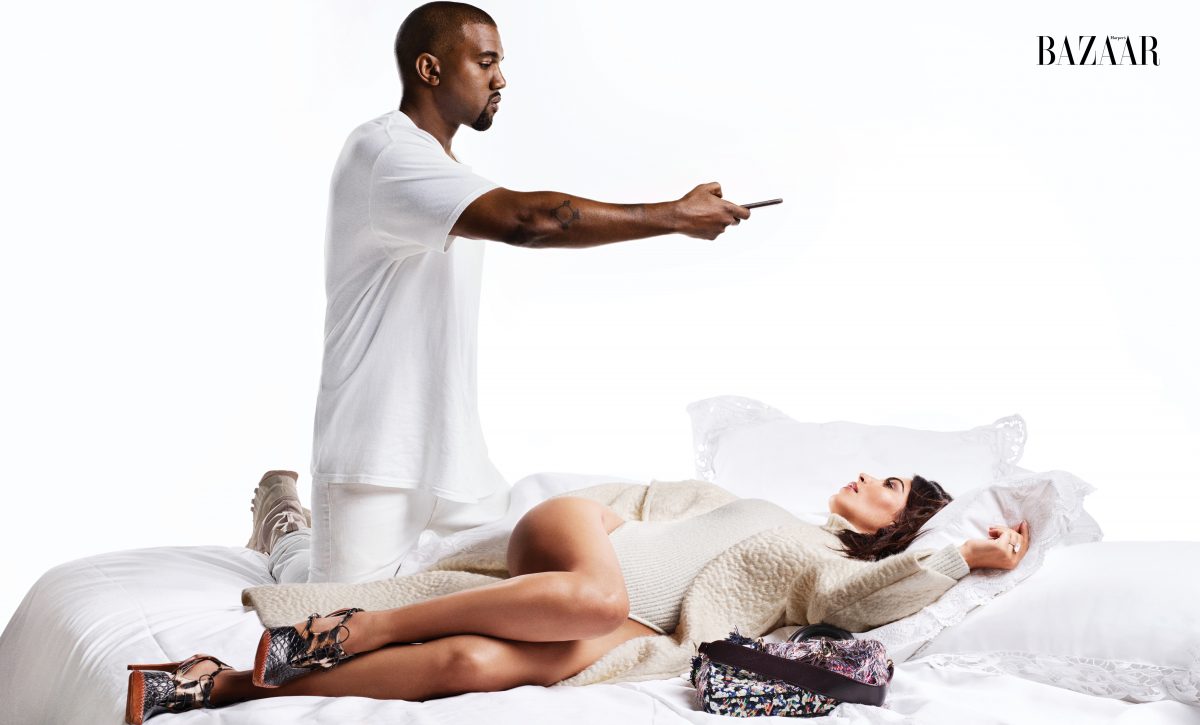 Laura Brown, Harper's Bazaar's executive editor, got down to business and interviewed the pair. See highlights from the piece, below…
Kim and Kanye on each other's favorite body parts…
Kanye: "My favorite body part of Kim's: heart."
Kim: "I have to say [Kanye's] heart. And I've always loved his legs."
Kanye on the belief that he overthinks things…
"I actually don't like thinking. I think people think I like to think a lot. And I don't. I do not like to think at all."
Kanye on feeling age 14 and 60, and nowhere in-between…
"I'm a mix of a 14-year-old high schooler and a 60-year-old guy. It can never fall into the 30s or the 40s. It has to be 100 percent 60 or 100 percent 14, no in-between."
Kanye on his favorite selfies of Kim…
"I love her nude selfies. Like, I love the ones from the side, the back ones, and the front. I just love seeing her naked; I love nudity. And I love beautiful shapes. I feel like it's almost a Renaissance thing, a painting, a modern version of a painting. I think it's important for Kim to have her figure. To not show it would be like Adele not singing."
Kim on the tweets she's proud of and the tweets she regrets…
"I don't regret any tweets. I'm not a tweeter and deleter. So I have no regrets."
Click here to read the full story.