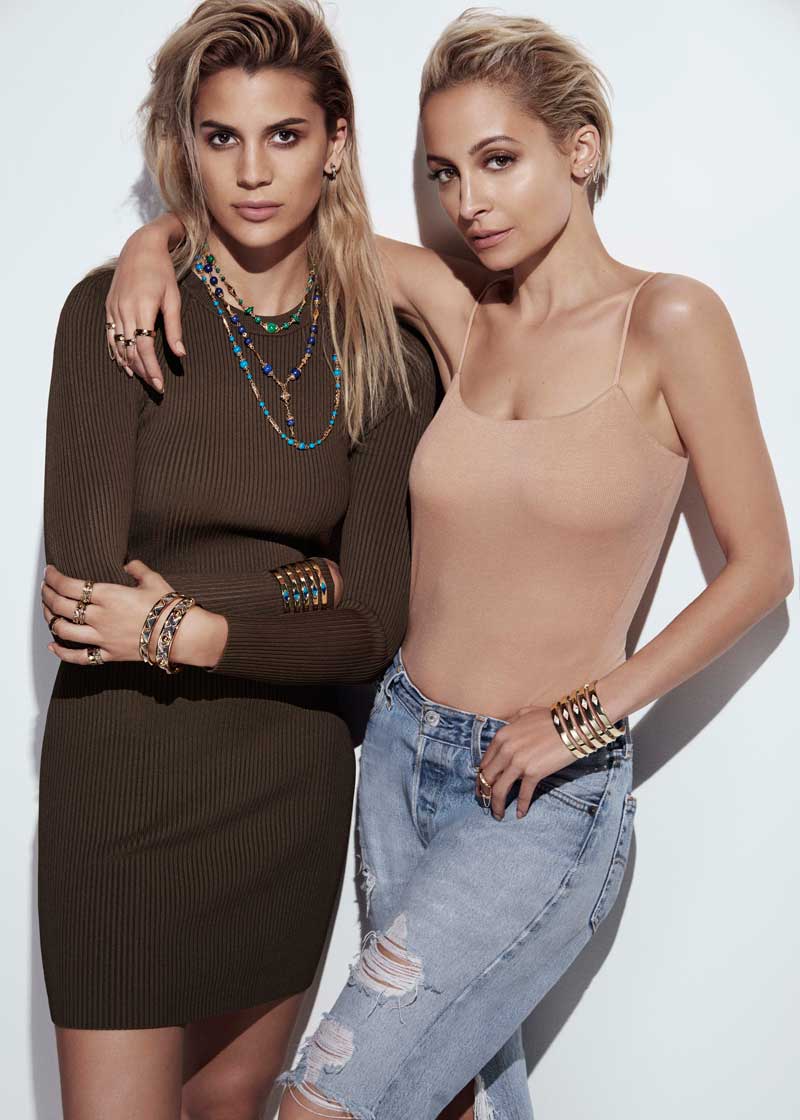 Alongside creative director Nicole Richie (who's this year's FLA host), young mod Kenya Kinski-Jones fronts House of Harlow 1960's Spring and Fall 2016 ad campaigns, shot by Chris Colls. The daughter of music producer Quincy Jones and former model Nastassja Kinski, and half-sis of actress Rashida Jones, Kinski-Jones was tapped by HOH for being "exotic, alluring, elegant, and totally true to herself." We caught up with the rapidly rising model after her return from the shows in Paris.
How did you end up working with Nicole Richie?
Nicole grew up with my sisters and is a very close family friend, so to be able to collaborate on her beautiful jewelry line was especially exciting. I'm grateful that she included me in HOH. We had a lot of laughs while shooting—she really makes me laugh. 
Do you have any favorite pieces from the spring and fall HOH collections?
There are so many. The lariat and statement pendant necklaces are perfect for layering. The rings are really fun, too!
When did you know you wanted to get into modeling?
It was something that kind of snuck up on me. I did my first shoot with Bruce Weber for Spanish Vogue, and after that my love for it really grew. It was an honor shooting with Bruce. The best part of the job is the people you meet and get to work with and learn from. It's very special.
You were just in Paris for fashion week. How was that?
Really exciting, and the city was super romantic because it was snowing. The Stella McCartney and Valentino shows blew me away. I had a great time and can't wait to return.
What's next for you?
I just graduated from college in December so now I have the freedom to pursue my modeling career and learn more about myself as I continue on. It was really vital to me to finish school and have that for myself. Your education is something nobody can take away from you. I went to school for writing, which I love deeply, so I'm excited to explore that as well.