Kendall Jenner, is that you?! The supermod shows off a new side for V Magazine in a woodsy photo spread lensed by Jeff Bark. The mod donned a 1920s flapper-girl look along with heavy eye makeup, a red lip, and super thin eyebrows for the spread. The spread was styled by Karla Welch with Lisa Houghton was on makeup and Teddy Charles was on hair.
Her outfits included a multi-colored fringe dress: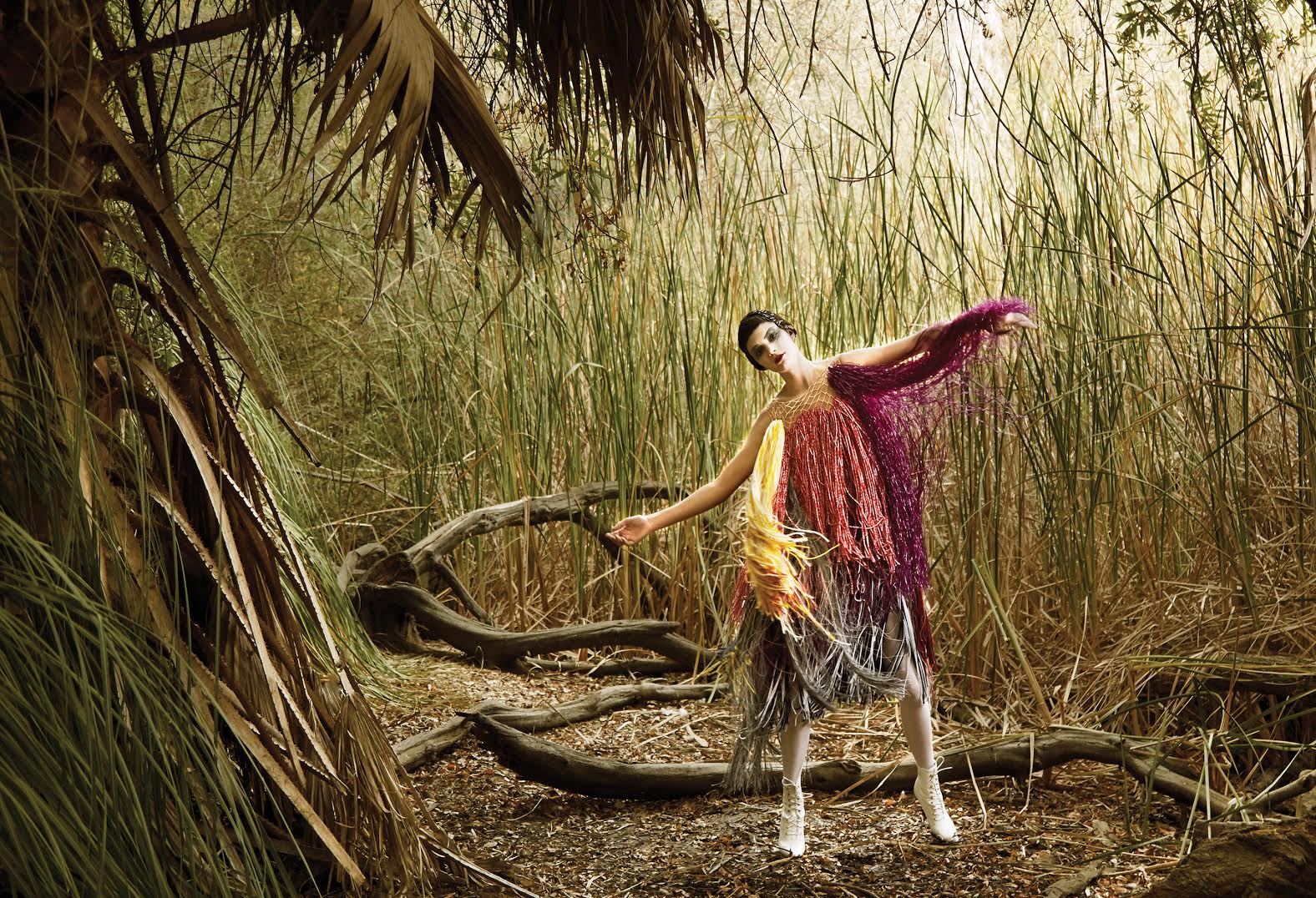 Dollar rill-printed thigh-high boots and a matching dress by Balenciaga: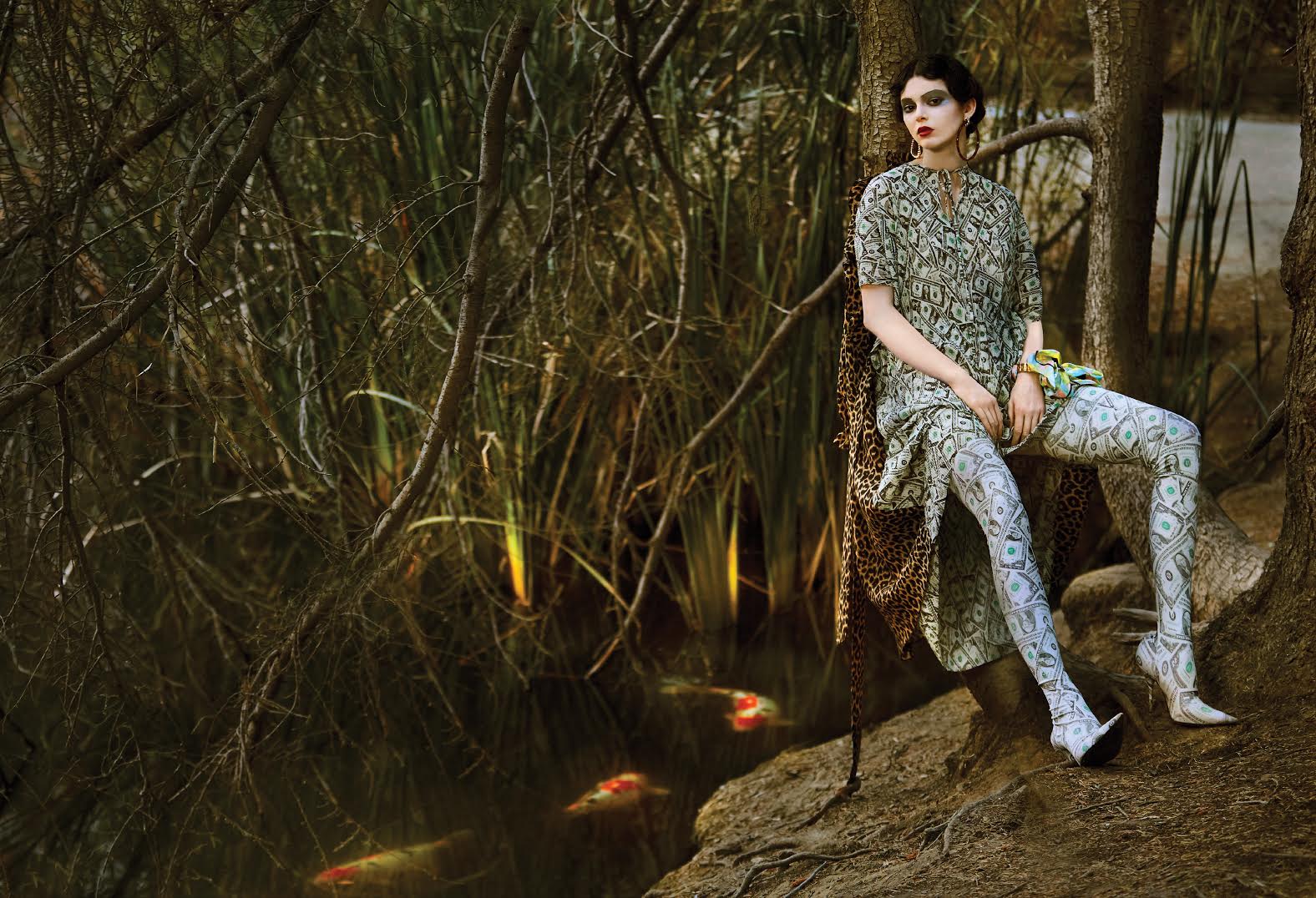 And, a Saint Laurent Victorian top and black leather shorts from Saint Laurent's SS18 catwalk.
The photos were unveiled after the Golden Globes, where Jenner wore a strapless Alexandre Vauthier gown. Critics have been going after the mod over the past 48 hours for her acne breakouts, which were particularly noticeable on this red carpet. She opened up on her blog in 2015 about her skin struggle, which she announced she'd be taking offline.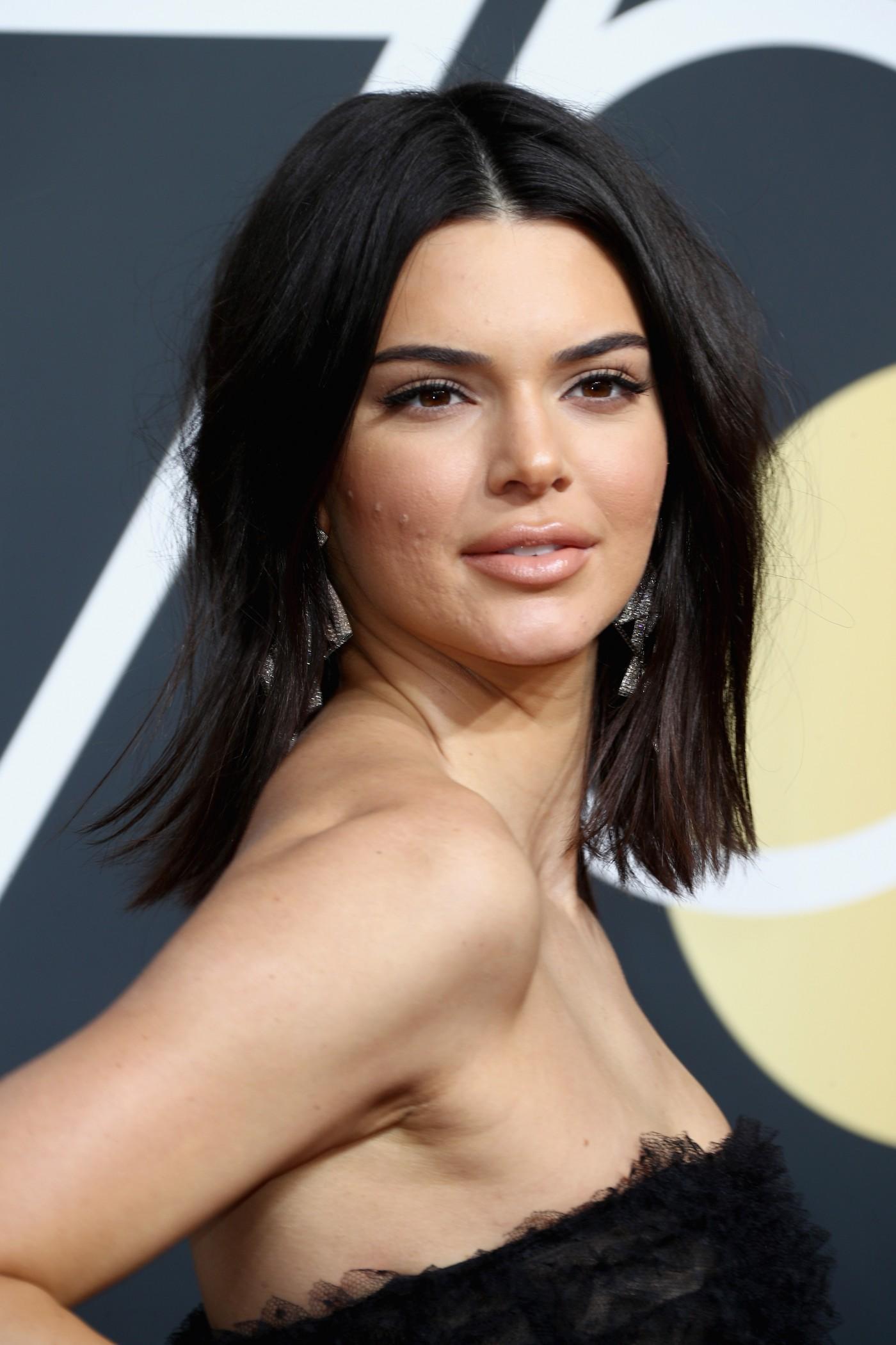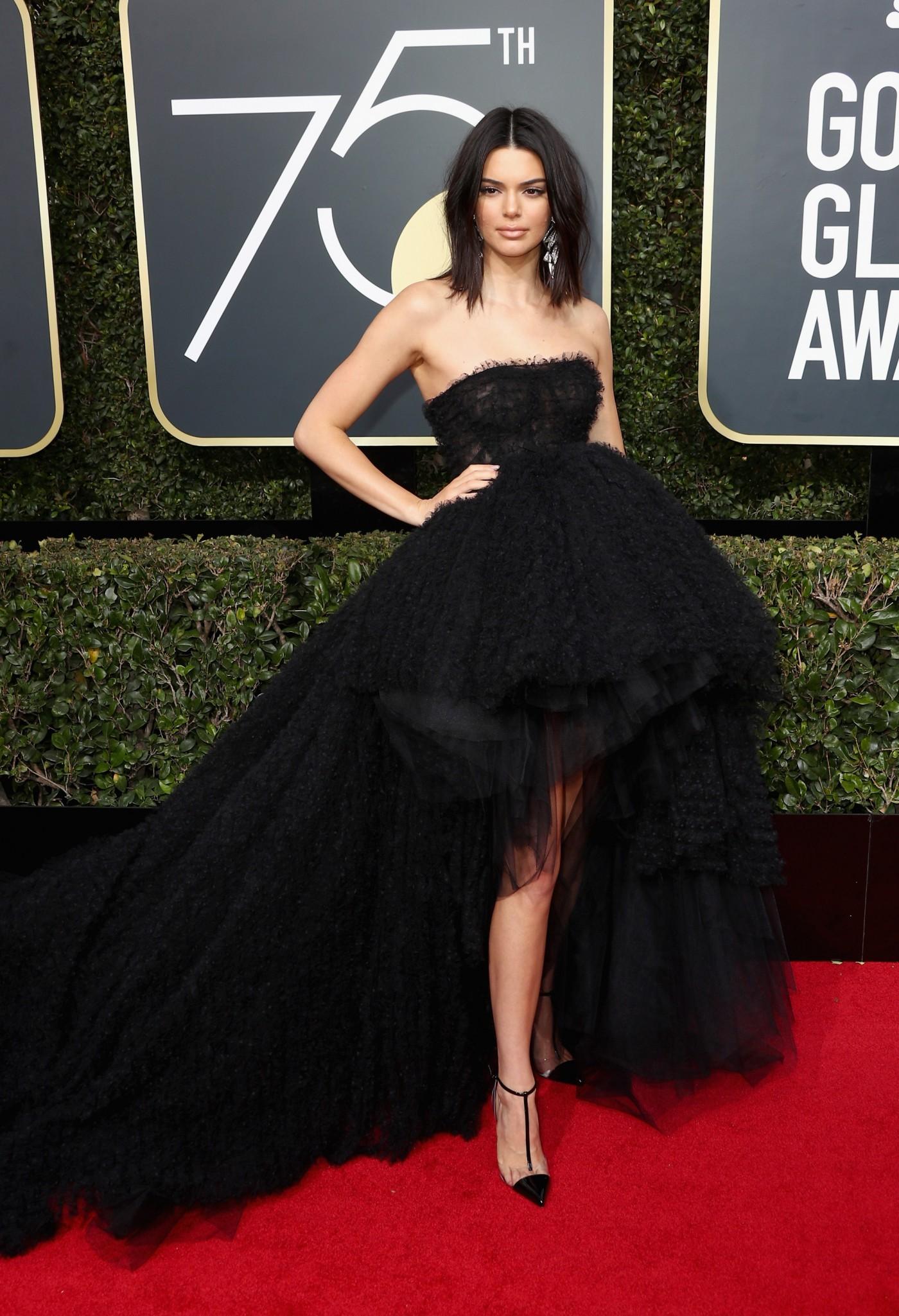 She wrote, "Where it really impacted me was how self-conscious I became about it. It completely ruined my self-esteem. I wouldn't even look at people when I talked to them. I felt like such an outcast; when I spoke, it was with my hand covering my face. Sure, I had crushes in high school, but I wouldn't even think about looking at guys."