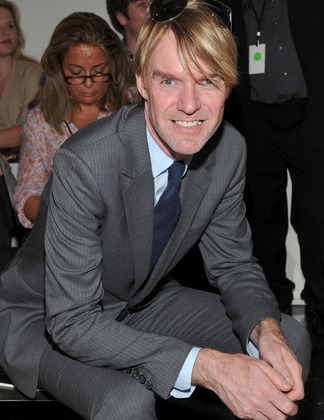 Ken Downing's Dallas Livin'!
|
We caught up with Ken Downing earlier this week to discuss his frequent flying down south this summer and more at the advent of Elie Tahari day…
Get up to any summer mischief?
Everyone wants to talk about their glamorous vacations. I was bopping back and forth between Dallas and New York on American Airlines. If American Airlines is a vacation, there I was.
Dallas sounds a little glamorous, is it not?
I actually have a country house in Dallas on a lake and I get out to it from time to time. That's what I do to relax.
Did you buy Elie a present to celebrate his 40th?
I had dinner with him last night. I [didn't] keep him out late so he'd be fresh as a daisy for his adoring fans.