This week, Elie Tahari is celebrating the 45th anniversary of his ready-to-wear business. The designer recently walked down memory lane to share his fondest career memories, what he really thinks about retail today, and his longtime show-day rituals.
What brought you to New York in 1971?
Well, I had a free [airline] ticket.
How did you get that?
My brother worked with an airline, and the ticket was in his name — they were carbon copy, in those days. It said "A. Tahari," and I changed it to "E. Tahari." I flew standby, and I got to New York, and I said, "I'm going to be a few days and leave with a hundred dollars." But I stayed — I never wanted to leave! I arrived in June — of course, the weather was beautiful. I'd been living in Manchester, England, where it rained all the time. I loved it here.
What was New York like back then?
Very free. You could do anything; it's tougher now.
What was your first job in New York?
I washed cars at a garage on the Upper West Side. After that, I was a delivery boy for a dry cleaner.
How did you end up in fashion?
Two jobs led me to where we are today. I sold clothes in a boutique that was open until 2 a.m. After that, I was an electrician in a showroom in the Garment District.
What was the next step after those gigs?
Well, the owner of the shop had a little manufacturing business — he would come into the store, ask the salespeople how well certain styles were selling, and then he'd manufacture them. Somehow, I came up with a tube top, and he became very successful with it.
How did you start your own company?
I started making tube tops!
Love it. Your first fashion show was at Studio 54!
It had just opened when I did the show, so it wasn't as famous as it became later. I was changing the [brand's] name from Morning Lady to Tahari. I hired a choreographer from London; it was a lot of fun.
How did you even make that happen?
I called the operator, booked the place, and we put on a fashion show. He said to come after the show to work out the bill. I went to the club the next day, and they wouldn't let me in! I was upset. It was all in my head — ego.
What was the response to that first collection?
Amazing! It was both a celebration and a fashion show. Right away, the business took off. After the tube top days, I made a dress that was very popular. I made one style at a time, and every style caught on fire. We were hot the whole time, even when we made suits and then sportswear. There was a lot of demand for it.
When did your own stores come into play?
In the '80s, we opened a store on Madison Avenue, and in the '90s, we opened a lot more stores.
What do you think young designers deal with today?
The industry changed, and it's tough for young people starting businesses. Fashion is confusing, and there's no direction for young designers. Even if you wear colors that clash, it's in fashion. Business is tough — online is not helping, and the department stores are not doing well. It's tough for everybody!
Why have you been so successful at figuring out what works and what doesn't?
I do my homework. I don't have a crystal ball, but I do my homework and ask a lot of women a lot of questions. Then, I see their reactions at the stores. I pay attention; I listen to the retailers.
You co-founded the Theory label in 1997. What was that experience like?
It was great. It took off right away. Stretch fabric was coming to the market for the first time, and we were the first to use it. We built the whole business on that product.
What do you think of Madison Avenue these days?
There's a lot of space for rent. I think it became too expensive to have a store there.
You tried to buy Barneys New York. In retrospect, are you happy that it didn't work out?
Yes, because it's not doing well. I think if I was involved, it would have done well. I would've made it more accessible fashion; the clothes are too far-out and too expensive.
Does it feel like it's been 45 years?
No! It feels like it's been five years.
Christie Brinkley and Sailor Brinkley Cook walked in your 45th-anniversary show. Why did you ask them?
I used Christie in one of my early shows. I've got a connection with her. We saw what Sailor is doing now, and that's the customer for the brand today, so it really talks to the brand's cross-generational customers. I also think Christie is such an icon, and it's so great to celebrate that. This even reflects the collection's inspiration—a little '70s, sophisticated, but natural and hip.
What are you looking forward to next?
I'm looking forward to the 50th anniversary and to doing some philanthropy. We also have a fragrance coming out in April, a very fresh scent.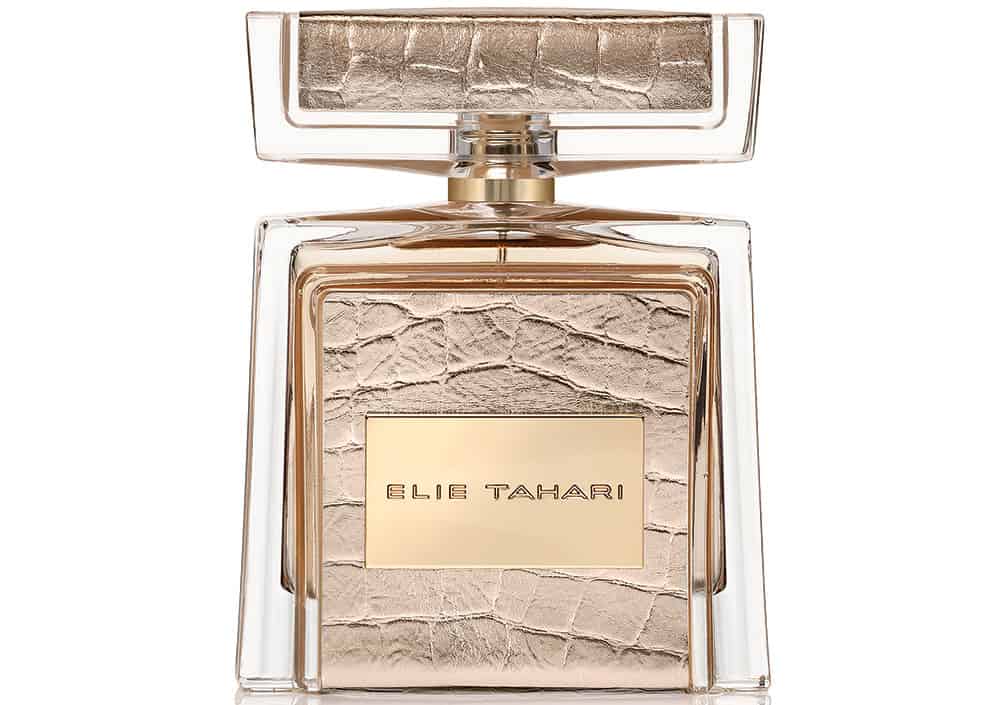 You've had a lot of shows in 45 years! Do you have any show-day rituals?
I pray before the show, and I try to rest after the show. I pray to be connected to the line, and to do good in
the world.
Check out the Elie Tahari's 45th Anniversary Fall 2019 collection below.
Subscribe to our newsletter and follow us on Facebook and Instagram to stay up to date on all the latest fashion news and juicy industry gossip.