Jonathan Simkhai wouldn't exactly call himself a sneakerhead. "I'm not an avid collector by any means," he told The Daily Front Row on Monday afternoon. "I'm actually pretty utilitarian when it comes to my own wardrobe. But I do love knowing about the latest collaborations and limited editions in the sneaker world."  But the designer won't have to resort to blogs to find out about the latest buzzy kick capsule, because the hot new sneakers on the street are the ones he just designed with Reebok.
Simkhai reimagined classic Eighties silhouette the Freestyle Hi for the footwear company and his new spin is unapologetically feminine. "I've always felt that the Freestyle Hi's had an inherent femininity to them," the designer said. "I wanted to bring out that quality when I was designing."
The limited-edition sneaks are out today and sold exclusively on Farfetch and on Simkhai's own site and are priced from $225 to $245. We chatted with Simkhai ahead of the launch:
How did this all come about?
I've long been a great admirer of Reebok and their women-centric brand philosophy. And when I was designing my Spring 2018 collection, the concept of feminine, whimsical sportswear couldn't escape my mind. I knew pairing my clothes with classic Reebok sneakers would be a perfect fit. When we both realized we finally had a chance to work together, all of our teams jumped in! It was a lot of work to produce the capsule in such a short period of time, but everyone was incredibly devoted and we made it happen.
How much of a time crunch were you in? How far ahead of the show were you approached?
Our first conversation happened in June 2017 and our design teams started working together.
Talk about your design process. What was it like working with Reebok?
It was an amazing experience working with the Reebok team in Boston on the shoes. From the beginning, they were very open to using my custom fabrics from the collection on the sneakers. The crochet pair is my favorite because at first we didn't know if creating an athletic shoe from the fabric was even possible. They managed to make it work and the result is beautiful.
Speaking of athleticism, do you work out?
Yeah, I try to work out as much as I possibly can. Soulcycle and Barry's Bootcamp are my go-to's but I also love pilates and yoga. Exercising gives me the sense of clarity I need during the design process.
You teased the sneakers a bit, showing them on the runway for your spring 2018 collection. How happy were the models to be wearing them versus painful heels?
Most of them were very happy! Alanna Arrington was really into them backstage. You could tell the girls were having fun and so was I!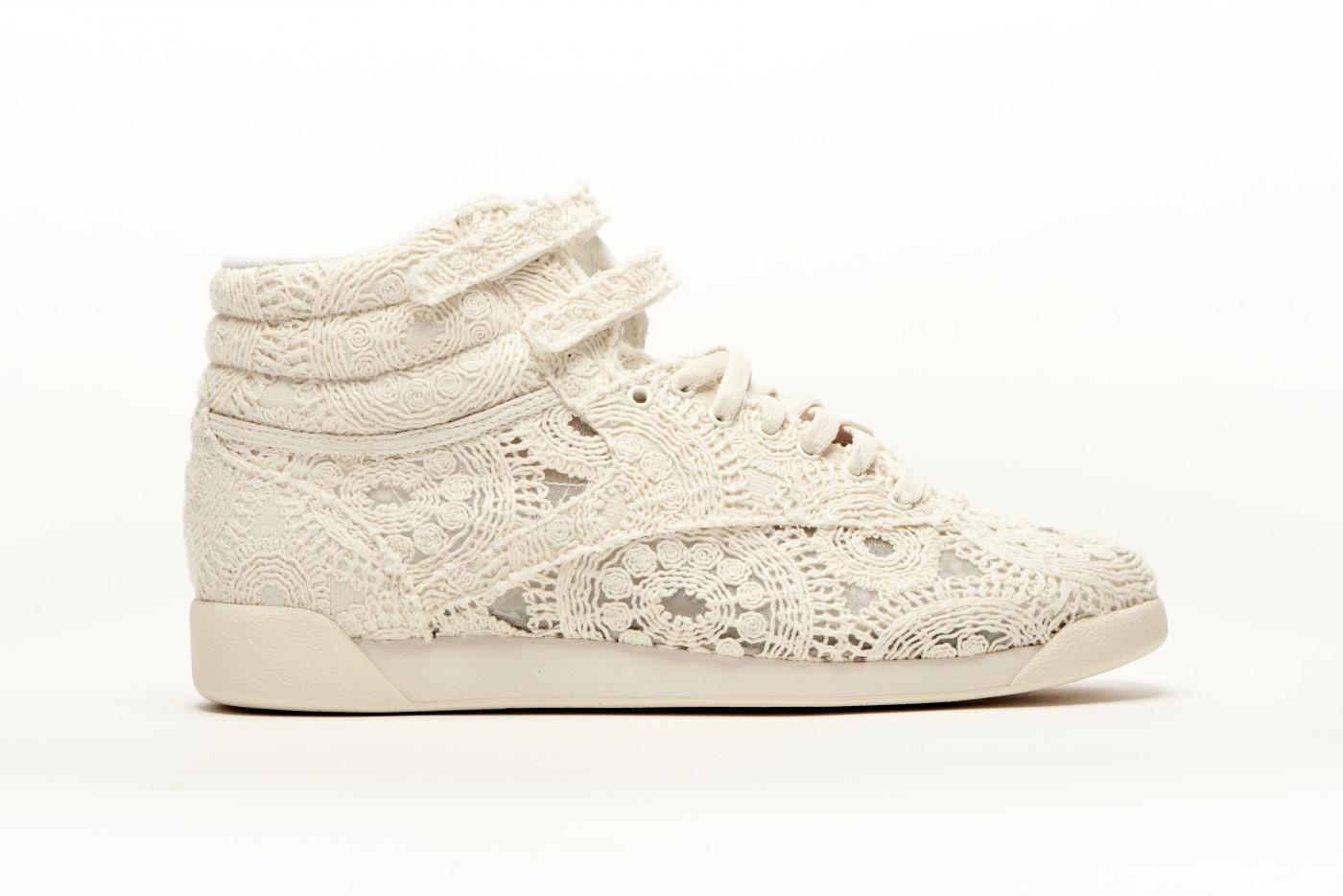 Ecru Macrame Freestyle Hi, Reebok x Jonathan Simkhai, $245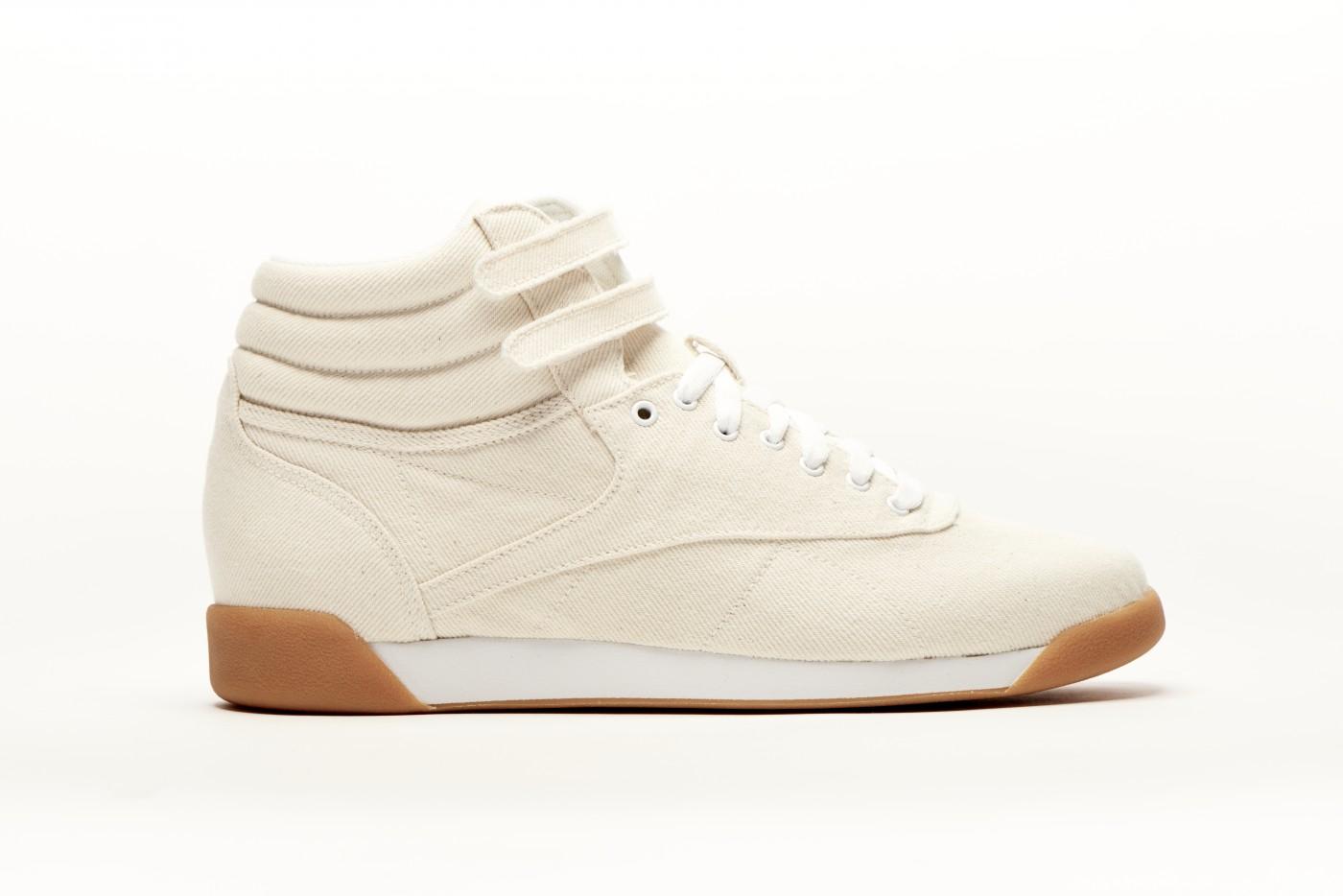 Ecru Denim Freestyle Hi, Reebok x Jonathan Simkhai, $225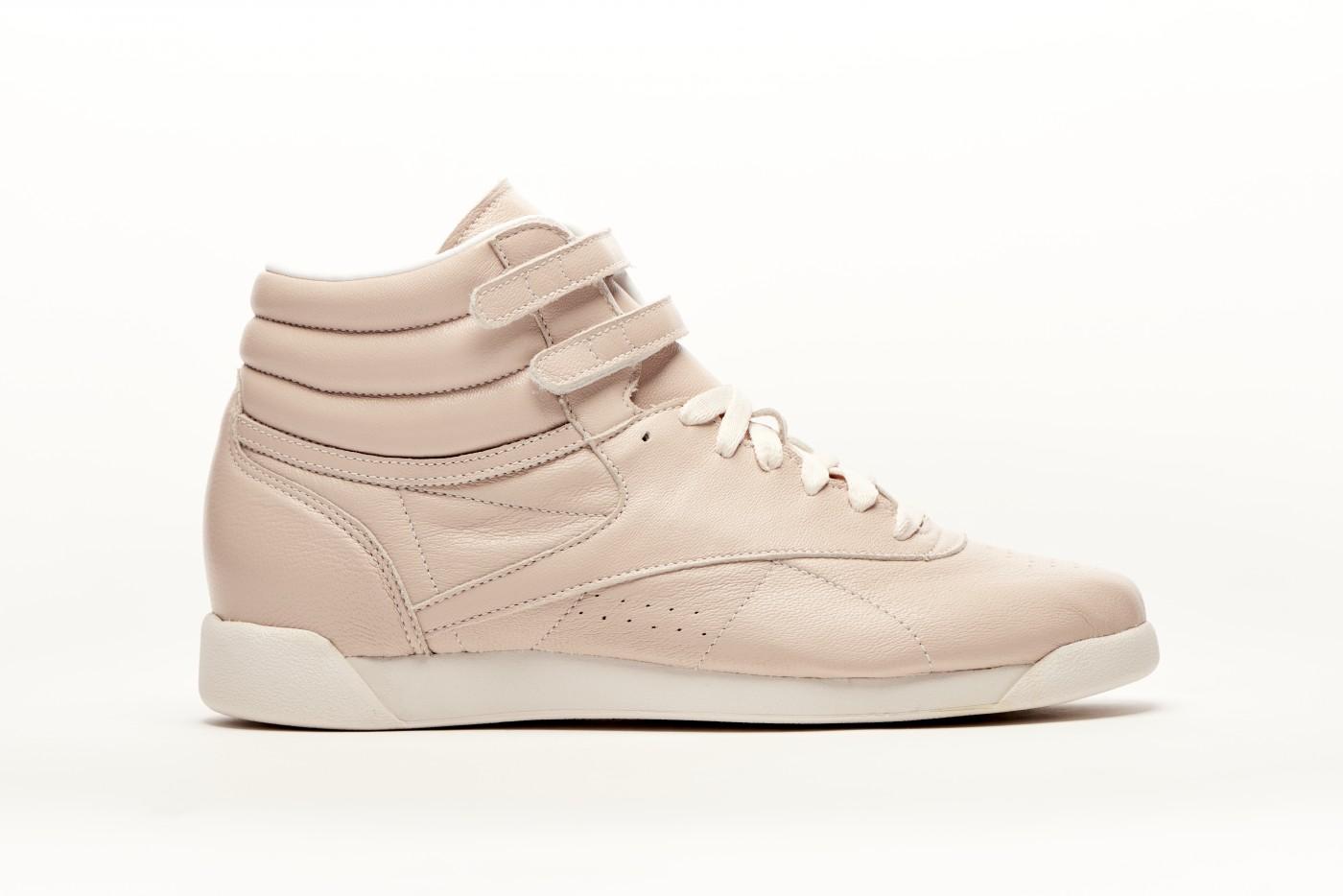 Powder Pink Leather Freestyle Hi, Reebok x Jonathan Simkhai, $225
Chambray Denim Freestyle Hi, Reebok x Jonathan Simkhai, $225