Whether he's masterminding wall hangings, lighting, vases, or custom pieces, ceramist John Sheppard's work is upping the style factor in some of the East End's hautest houses.
You initially trained in graphic design. What led you to that field?
When I was a teenager, I just loved magazines. I would read them cover to cover, collect them, study them, tear pages out to hang on my bedroom wall-—I was hooked. The idea of taking stories, photographs, and illustrations and combining them into a smart visual package just seemed like magic. I decided that I wanted to be a magazine designer, but somehow I never realized that graphic design was a thing I could pursue. I went to school for journalism, taught myself design on the side, and basically just talked my way into design jobs until I actually had a decent portfolio. Eventually, I moved to New York and was able to work at some really interesting places, including New York, Travel + Leisure, The Wall Street Journal—and The Daily, of course!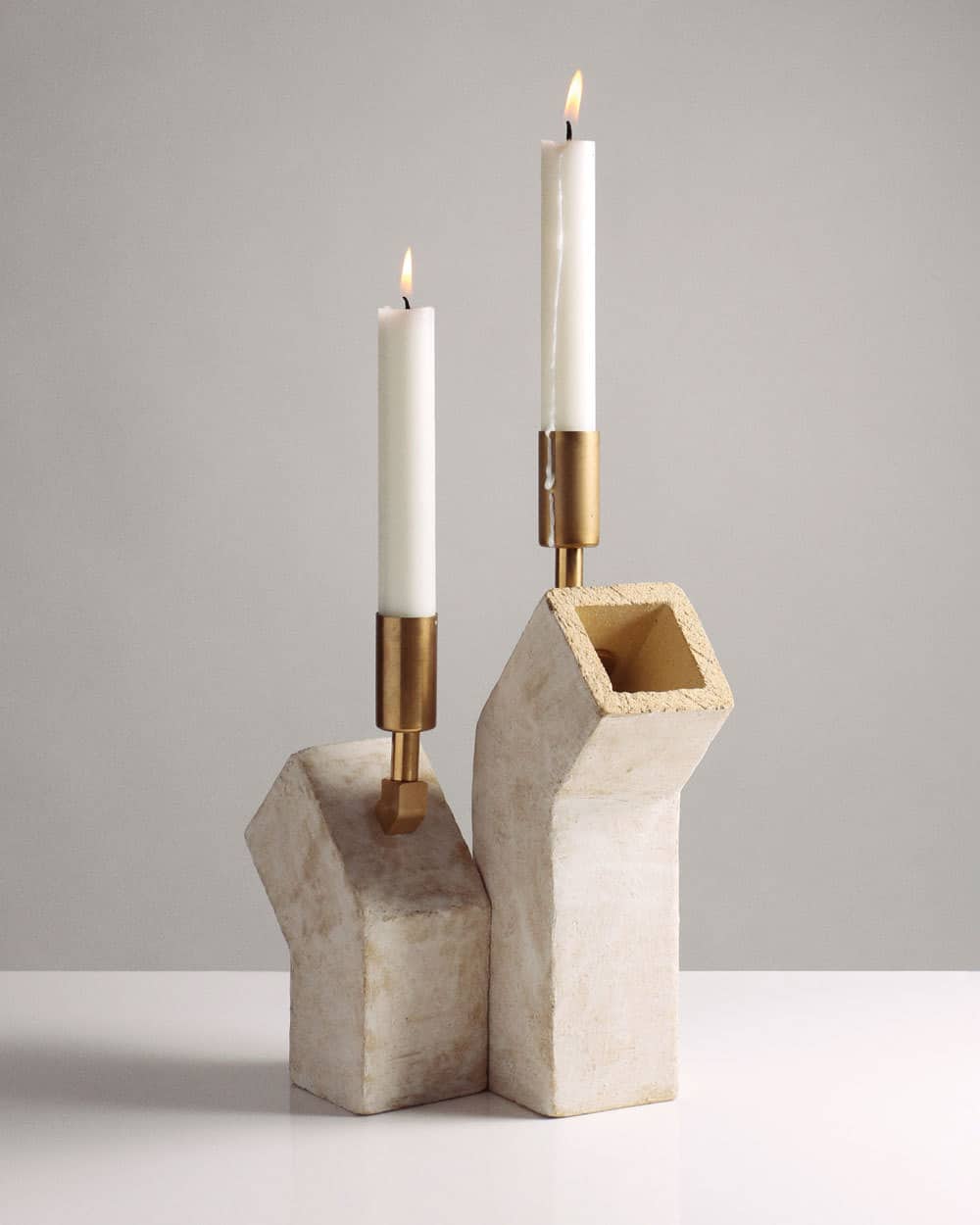 When and how did you discover ceramics?
About seven or eight years ago, I realized I had let all of my hobbies fall by the wayside, and I definitely needed some sort of creative outlet. A good friend was taking pottery classes and they sounded like fun, so without giving it much thought I signed up and was immediately hooked. After spending all day staring at a computer screen, it was incredibly satisfying—and therapeutic—to quite literally get my hands dirty and create something tangible.
Where did you study and develop your technique?
I studied at Greenwich House Pottery in the West Village, which is this amazing studio that has been around for almost 100 years. It was a great place to start out, since they offered so much knowledge and so many resources that you just can't get anywhere else in the city. I spent a few years there just exploring different ideas and developing some of the core techniques and forms that I still use today. I certainly didn't go into it with the intention of turning it into a business, but after probably a dozen people said that I should be selling my work, I was like "You know what? Maybe they're right."
What kinds of pieces do you make?
I started with sculptural and decorative objects, vases, and vessels, and that's still the core of my collection. Over the years, I've branched out into handmade tile and lighting, which is a really interesting design and engineering challenge.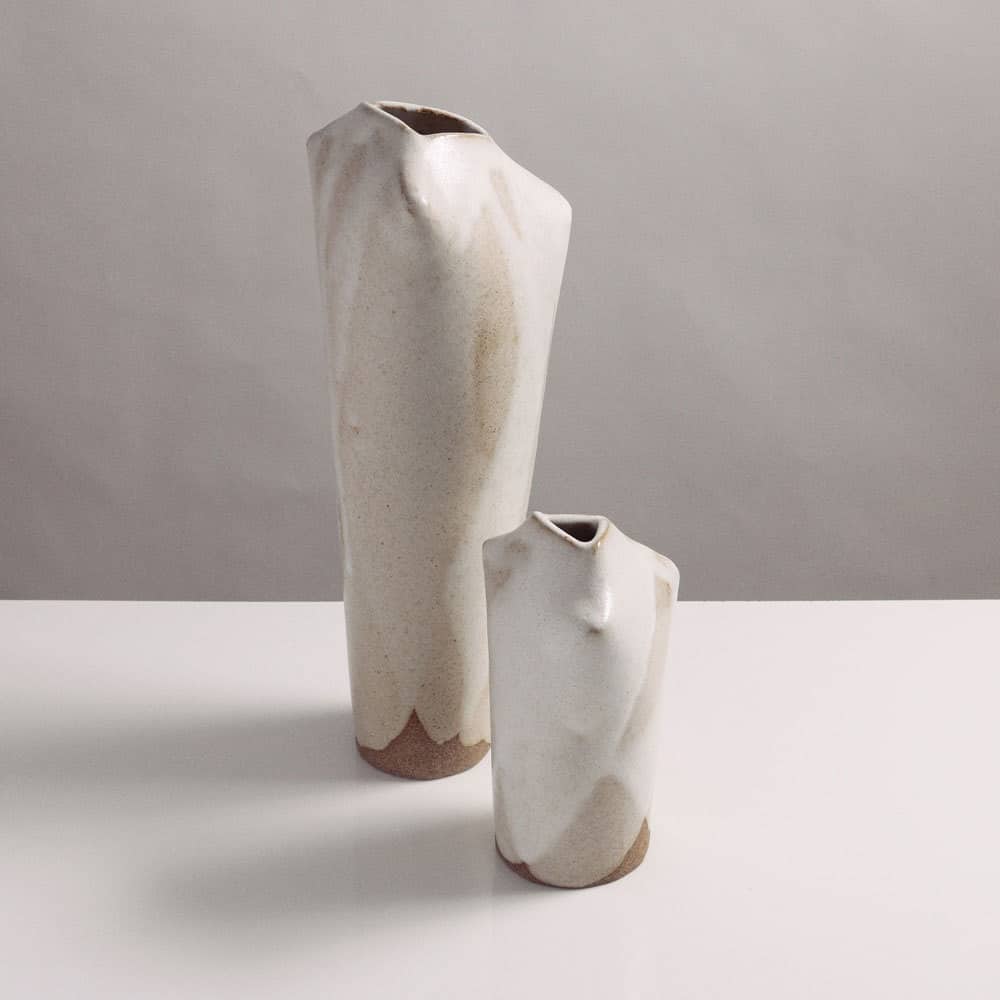 What are some of the signatures of your technique?
I tend to focus on geometric shapes with unusual surfaces. Everything starts as flat slabs of clay that I assemble, one facet at a time, and then apply different surface treatments and textures or glazing before firing. Since everything is entirely handmade, each piece has its own individual personality—I like that they don't feel like they came out of a faraway factory. Perfection is actually not something I strive to achieve, and I often try to incorporate imperfection and irregularity as part of a design. In fact, I've been working recently on a series of wall hangings where I shatter, glaze, and then reassemble large tiles to create these really interesting, one-of-a-kind compositions.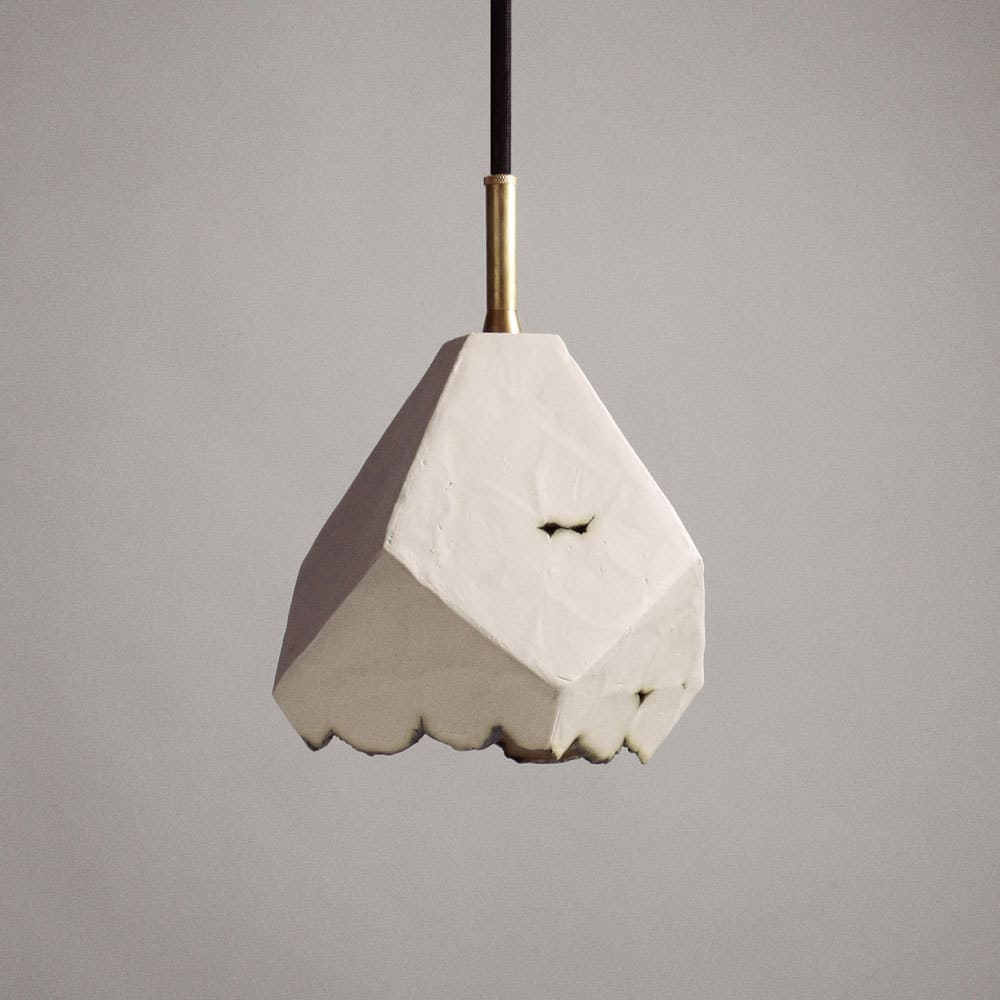 What are your main influences, and how do they play into your creative process?
The natural world, architecture, and the urban landscape are my primary influences, but I can find inspiration pretty much anywhere. I'm always seeing things out in the world and asking myself "How can I make that in clay?" I've based my collections on everything from mathematical models to broken tile in the subways. Since I don't have any formal art training, I'm actually terrible at sketching, so instead I snap tons of photos and keep a giant folder of inspiration images. Once I manage to fish an idea out of there, I'll start making prototypes until I'm happy with the piece. That's the nice thing about working in clay: If a piece isn't turning out right, I can just toss it back into the bucket and try again later.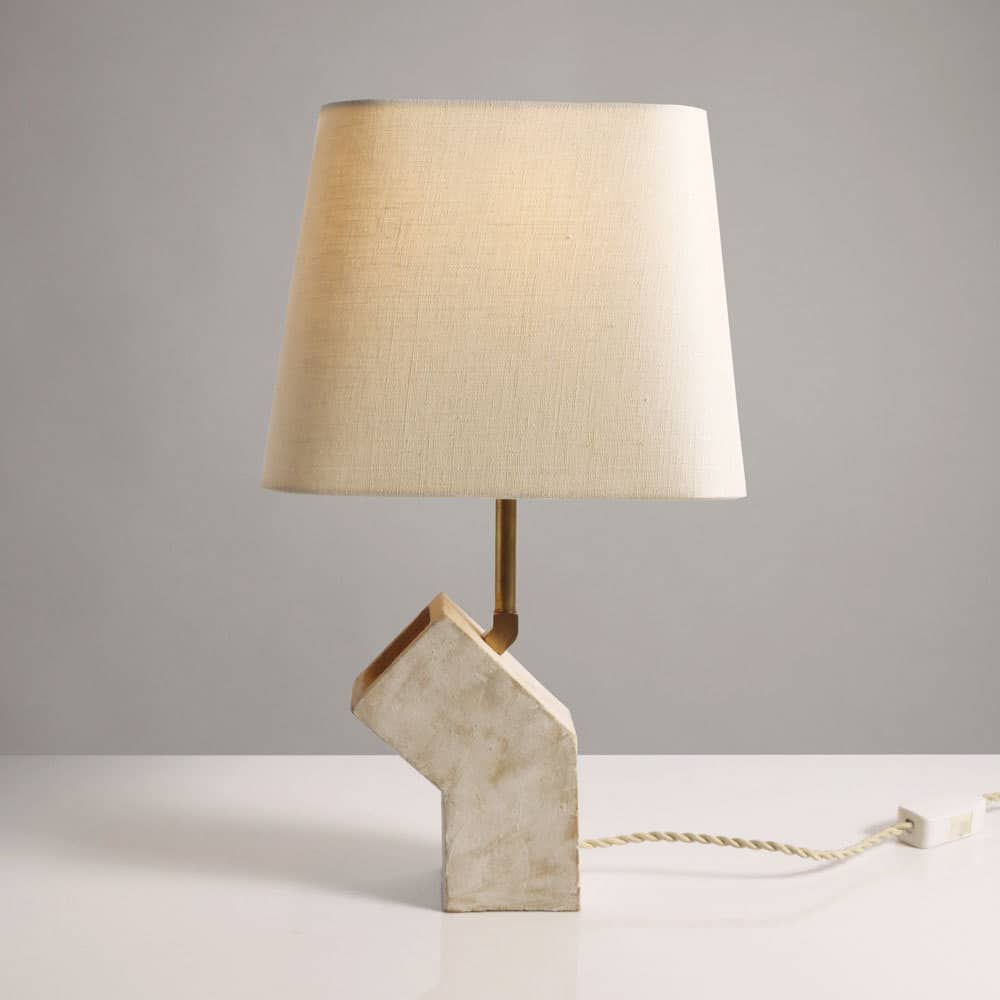 Tell us about your studio in the Bronx…
It's large, sunny, and quiet—heaven! I had been working in a much smaller space in Chelsea but quickly outgrew it, so I set up shop in the South Bronx last winter. Now that I have so much more space, it's been really interesting to see how I can push the scale of my work. The neighborhood is still very industrial, but there's a small and growing community of artists and designers.
Where are your pieces sold these days?
Comerford Collection in Bridgehampton was one of the very first places to carry my work, and they have stuck with me ever since. In the city, I have work at Nest Interiors in Chelsea, and the Store at the Museum of Art and Design.
What are some of the biggest challenges you face in your work?
Ceramics can be really unpredictable. The clay might be too wet or too dry, or the proportions in the glaze mixture might be slightly different, or the kiln may fire a little hotter or cooler. It forces you to just slow down and follow its lead sometimes. Sure, it's nice when you need a little bit of Zen, but less nice when you're up against a deadline.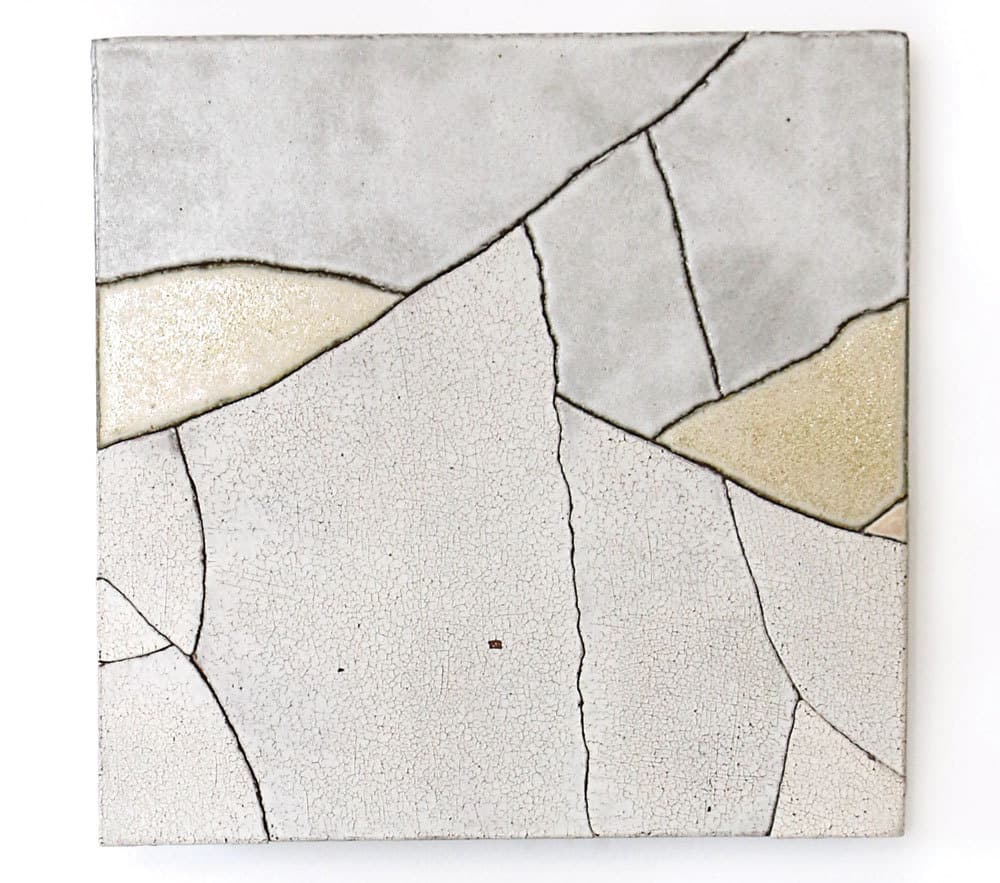 What would be a dream commission for you?
Nearly all of my work these days ends up in private homes, but I'd love to do an installation in someplace more public, like a hotel or restaurant. It's always fascinating to see how people interact with my pieces, so the more the merrier!
Can you tell us about some of your most interesting commissions so far?
I'm finishing a series of wall hangings for a residence in East Hampton, a big lighting project for a West Coast client, and a collaboration with some amazing furniture designers that will launch this fall. Stay tuned for more details.
When you're not in the studio, what are you doing?
I love to cook, even though I'm not necessarily the most skilled or adventurous chef. It actually reminds me a lot of ceramics, in that it's physical, methodical, and creative—and very satisfying!
Shop Sheppard's incredible pieces here.
Subscribe to our newsletter and follow us on Facebook  and Instagram to stay up to date on all the latest fashion news and juicy industry gossip.