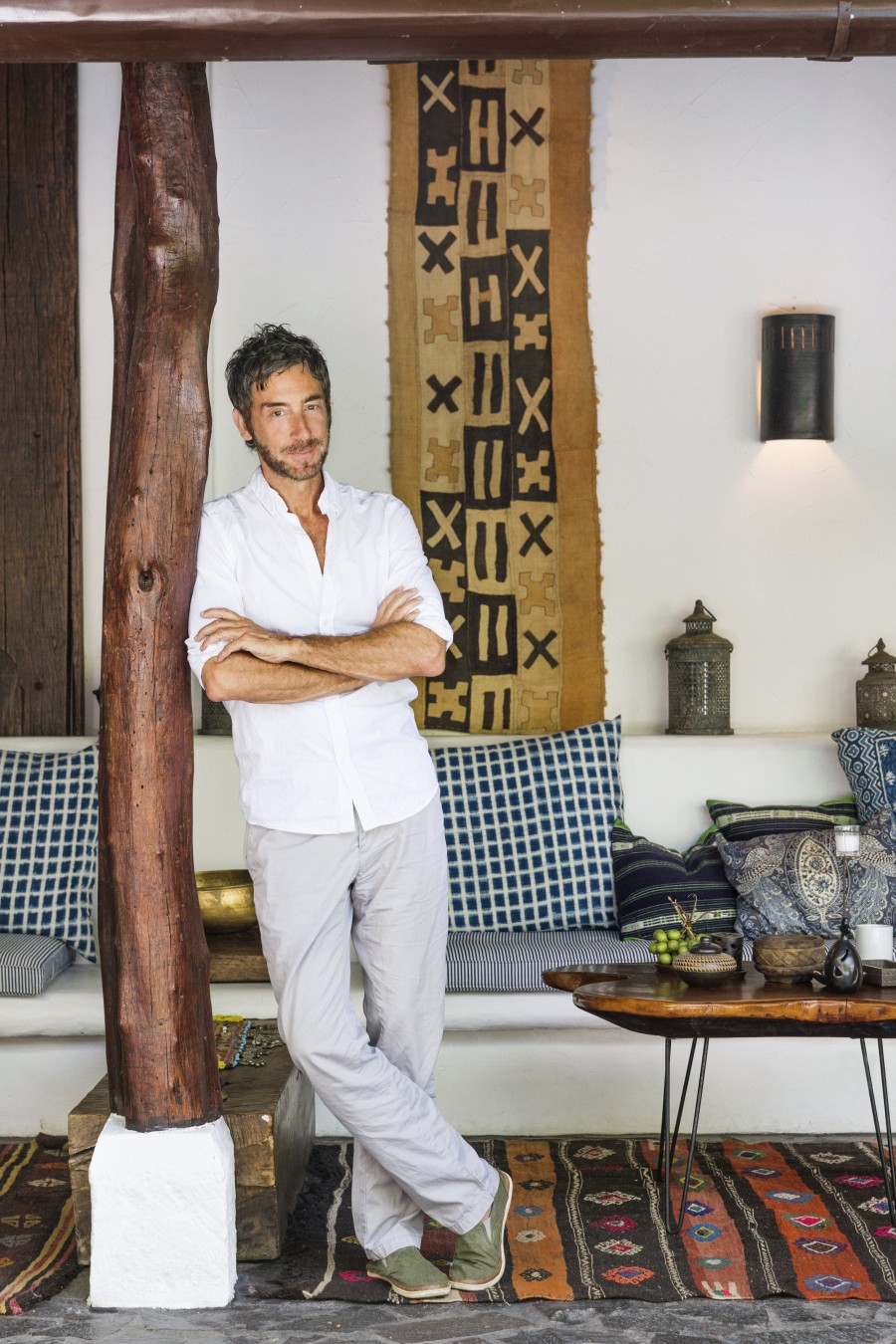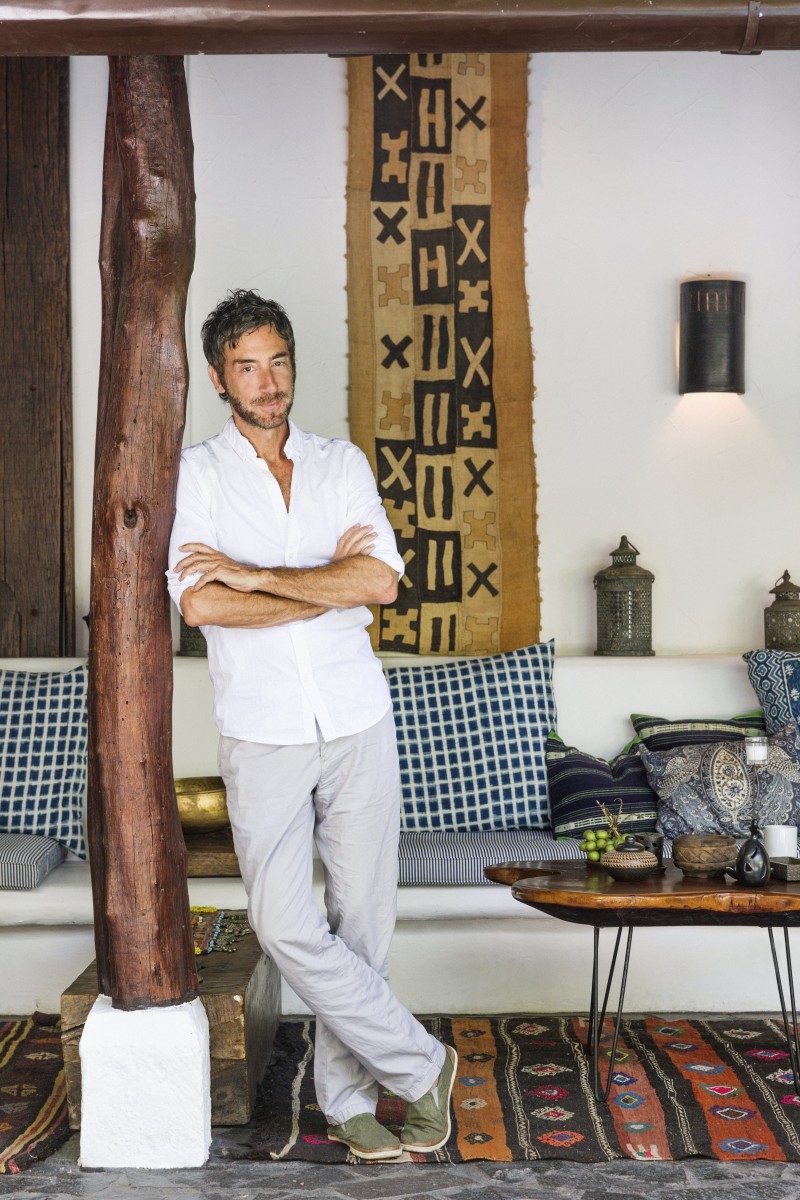 Perennial chicster haunt Indochine has switched up its menu more than usual over the past few months, adding a handful of tantalizing new dishes to a menu that's changed by just a dish each year, on average, for the past three decades. Co-founder and host extraordinaire Jean-Marc Houmard filled us in on the delicious new morsels, his Nicaragua hotel, his newish Lower East side resto, Tijauna Picnic, and much more…

What's new on the Indochine menu?
Shaken Beef is a very simple, traditional beef dish, with cubes of beef with lemongrass, garlic, and chili paste, served on a hot plate the way it's served in Vietnam. There's also a fluke carpacchio; people want light things, and it's a perfect no-carb, no-guilt dish! It's a nice way to go back to chef's roots; he grew up in Vietnam. We also introduced dishes that fit well with what people want to eat these days, like kale salad.
What's Indochine's spin on kale salad like?
There are many kale salads around town, but we made it our own way with a Vietnamese dressing which makes it interesting—it's one of my favorite new dishes, actually.
Seems like a lot of new additions to a menu filled with beloved classics…
We've been adding new dishes throughout the years, but it's usually one per year—this time, we added at least six new dishes. We're very scared to shake it up too much, because people get upset if we take away dishes that they've had for many years and expect to see on the menu. It has to be the right balance of keeping up with the times and with what's going on in the food world, but people have their favorites, and those can't be touched.
How many meals do you eat chez Indochine each week?
Ha! At least three or four meals. I try to make my rounds at my other restaurants, Acme and Tijuana Picnic. I eat six nights a week at my restaurants. 
Do you have any of Indochine's iconic wallpaper in your abode?
I did in the '90s—I had a bit of an Indochine-themed apartment, but not anymore. I moved on from that. I spent so much time in the restaurant, and then to have the same look in my apartment was too much!
What's the secret to Indochine's staying power? It's been three decades!
There isn't one trick; it's about several elements that click well together. The food is consistent; there's a comfort level people appreciate; the staff has stayed with us for a long time because it's a great place to work. Also, the room is comfortable—it's not fancy, but you can dress up if you want. No expensive materials are used in the room, but there is an air of chic when you walk in.
Have you been to Vietnam before?
You know, I haven't! I've been everywhere else [in Southeast Asia], like Malaysia, Cambodia, and Thailand, but I've never been to Vietnam. I've been wanting to take a long trip to Asia for some time now. I've been going to Nicaragua a lot the past couple of years—I go almost every month, because I just opened a small hotel there.
Tell us about your chic hospitality project, Tribal Hotel.
An old friend of mine from Switzerland whom I've worked with for many years in New York decided to move to Nicaragua three years ago. It was a completely new destination  to me, and I thought it was really interesting. When I was younger, I thought of it as a place going through civil war—not really the best place to spend a holiday. But it's changed so much in the past 15 years. I thought it was really a good opportunity to do something in such a new country.
What's the appeal?
Nicaragua is a big surfing destination, so this cool Montauk surfer posse goes down there on a regular basis. The hotel I have is not on the beach, though; it's in Granada, on a lake. I'm actually looking now at spots on the beach to maybe open a second hotel. That way visitors can have a perfect trip: spend a few days in a Colonial town, and then surf for a few days at the beach.
Did you ever expect to get into hospitality?
It's sort of a dream: a small hotel in an exotic spot where you can spend some time out of New York. I love New York, I've lived in New York for almost thirty years  and I love the city, but being able town with an excuse—for business!—is kind of great. It's been going really well, we've got a lot of press. It only has seven rooms, but we were in Conde Nast Traveler within the first three months of opening, and we were on the cover of Conde Nast Traveller [U.K.] last month. It's very encouraging to see the buzz Nicaragua's been getting and what we've done with just seven rooms.
Where might we find a Jean-Marc property open up next?
Central America would make the most sense. I hear great things about Belize, which is pretty untouched and kind of new as a destination. It's down the coast from Tulum, further south, but it's the same water. It's supposed to be really beautiful, so that's somewhere I'd look.
Let's talk about your other NYC projects. What's the story behind Tijuana Picnic?
We wanted to do something casual, which we thought would be easier—we thought we wouldn't necessarily have to be there every night. That was completely the wrong thinking, because we're there every single night! You just have to do that when opening restaurants. Having an owner around is important…so free time for us! [Laughs]
How is the LES crowd different from your Noho hautespots?
It's funny, the crowd is a lot more sophisticated than we expected! A lot of the fashion crowd comes; it's been great. It's a two-level restaurant and we serve dinner on both floors, but late at night we have DJs, which turns it a bit into a bar, especially on Thursday, Friday, and Saturday. The lower level has a very large bar, you can come in for drinks, but you can e kitchen stays open late, until 2AM on weekends.
How would you say the crowd differs between your three restaurants?
Indochine is the fashion world staple, for some reason that crowd really likes the food. Acme also but it's a bit more food-y, people looking for food that is different from what they're used to and we get a lot of the art crowd in all three places. It's not really that different I guess, the restaurants are very different, but the vibe, there's something between them. Tijuana Picnic, it's more casual but in terms of vibe, there's symmetry between all of them.
Now that you've done the LES…any outer-borough projects on the docket?
It would make sense to branch out, but out of laziness, I haven't done it. I live five minutes from where I work [Indochine and Acme], and that's such a luxury. It's really hard for me to give up. I've been to Brooklyn for fun, but I don't want to have to cross the bridges every day of my life. I'm just too lazy!
PLUS! Indochine's Owner and Executive Chef, Huy Chi Le, weighs in on three of our favorite new additions to the Indochine menu…

"Indochine's beef tartare is based on a favorite Cambodian dish of mine, which is also slightly more spicy than the one we serve. We decided to serve the tartare with fish chips, too, making it a little more fun to eat."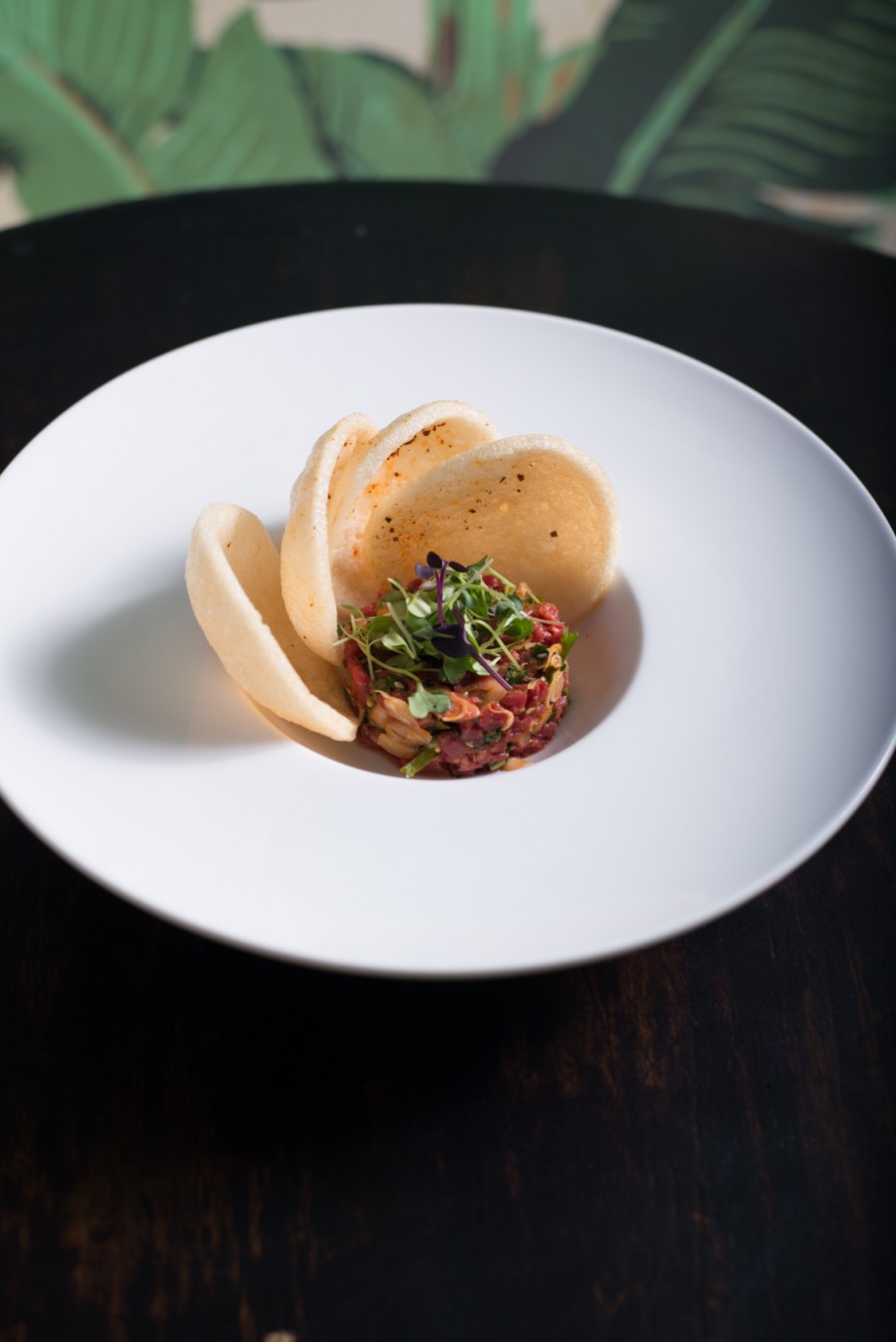 "For the Fluke Carpaccio I was inspired by a traditional dish served on the Vietnamese Island of Phu Quoc. The island's many fishermen eat a simple seafood dish made of basic ingredients including raw fish with chili-lime dressing and herbs."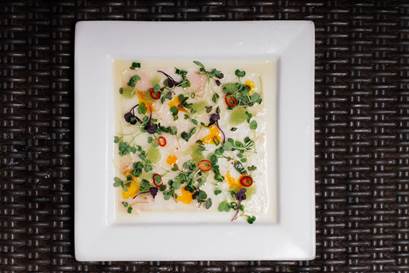 "One of Saigon's most popular foods is Shaking Beef. The combination of Vietnamese, Chinese and French ingredients including fish sauce, soy sauce, oyster sauce and butter are simple, but once together they form flavors that please almost any palate."