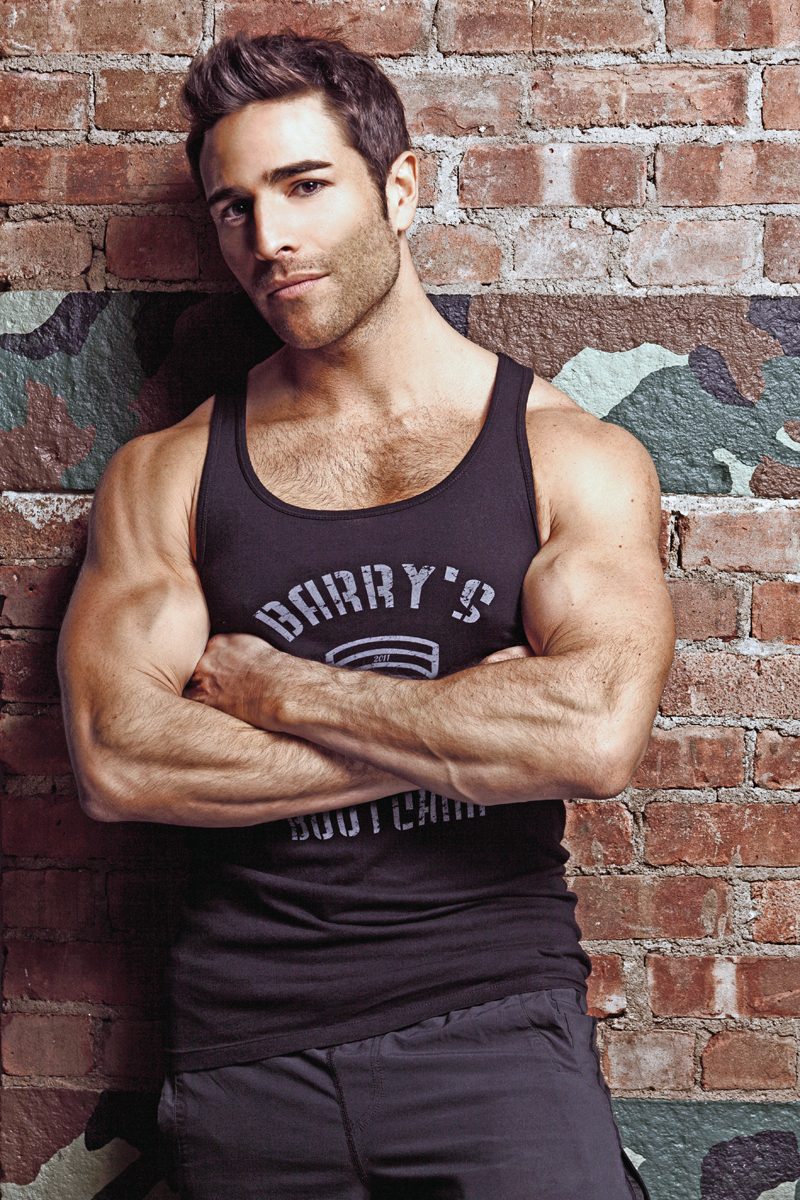 Ready to look and feel your very best during this swimwear-centric season? Take cues from Joey Gonzalez, CEO of Barry's Bootcamp, who still finds time between teaching classes at his East End outposts—including a new location in Southampton—to unwind, eat well, and stay fit.
What does a typical summer day look like for you?
I usually teach, but first I go to Jack's Stir Brew for coffee on the way to class. I'm a very simple black coffee dude. Usually, I teach at Barry's in Amagansett and then take the class after mine. Afterward, I go to Mary's Marvelous for lunch. They have really great protein shakes, ground turkey bowls, and healthy, clean food. I also love La Don Spa in Wainscott. My guy has just started a new facial called face exercise. I haven't done it yet, but it's supposed to be great.
What's next on the itinerary?
We have dinner at one of our favorite healthy spots. We go to Moby's a lot, where I usually get the chicken or the fish. And I love going to the movie theater in East Hampton. It's so small town…they only have a few movies, so after a week you've seen everything!
With the opening of the Southampton location, does this summer look different?
I'm teaching a bunch in Southampton, so my day is a little different. I love the Hampton Coffee Company, which is a stone's throw from our Southampton Barry's. That's where I start my morning. Then I'll do exactly the same routine, but a little farther west. I'll float among all the Barry's locations: Amagansett, Wainscott, Southampton.
What are your other go-to places to eat?
There's a sushi place called Zakura in Amagansett, where I get a big sashimi platter. And at Bobby Van's, I'll go for the crab, lobster, or seafood salad.
How do you indulge without sabotaging your diet?
I'm not a big drinker, but once a week I'll go out and have a vodka soda or a Moscow Mule if I'm feeling like a cheat. But I won't drink wine or beer lounging at the house. My favorite cheat meal is a mound of chicken nachos, or movie theater popcorn, which fits with my East Hampton trip.
How do you like to relax?
I have a baby now, so I'm seeing the Hamptons through a new lens. But we have fun traditions, like dinner at Sunset Beach and fro-yo at Yummilicious in Sag Harbor.
Outside of Barry's, how do you stay in shape?
I don't do a lot of running outside because it's tough in the Hamptons. I'll do yoga sometimes, and I take my dog on walks to the beach…our house is right off Wainscott Beach. Every now and then I go to the beach and swim.
How is the Barry's summer crowd different from the rest of the year?
People are more results-oriented. While a lot of businesses see a downturn, Barry's gets really busy. I tell my customers that they should be going to Barry's three or four times a week, but it's no secret that it's not an easy workout. If you are going that often, you should be doing some kind of stretching, whether that's yoga, Pilates, or using a roller or ball.
Why did you choose to open the new location in Southampton?
One complaint came from our Southampton residents, about the 45- to 60-minute drive to our Wainscott location. And we noticed that those clients were only coming once or twice a week but were vocalizing a desire to go more. I've been looking for over a year and finally found the perfect spot.
What appealed to you about the space?
It's a cool industrial building. The bones are perfect for our aesthetic: high ceilings in a freestanding building, so there's no one on the sides that we'll drive nuts with our noise and traffic. In terms of location, it's right when you hit Montauk Highway, so it's our most visible studio in the Hamptons. It's also the biggest, at more than 5,000 square feet.
Why do you think Barry's still works?
With some workouts you stop seeing progress, because your muscles get familiar. The one thing that experts agree on is that you have to keep switching it up. At Barry's, you can never do the same class more than once. One day it'll be a 30-minute run, then you're down on the floor and lifting for 30 minutes. The next class you take, an instructor could do five-minute intervals, so sprinting for five, then pushups, and repeating it. The workout was built on the idea that you should shock and challenge your body to see change. That's what sets us apart.
What keeps people coming back?
It's about knowing your core audience, and ours is super type-A people who understand that nothing comes easy. There are plenty of exercise options out East, but how do you look after you do them regularly is the question. It's different strokes for different folks, but our people are results-oriented. The real Barry's customers, the regulars, are educated and have seen the results. They're like, I can't go back to how I was before! That's who we appeal to.
Click HERE to read the full issue of The Daily Summer.