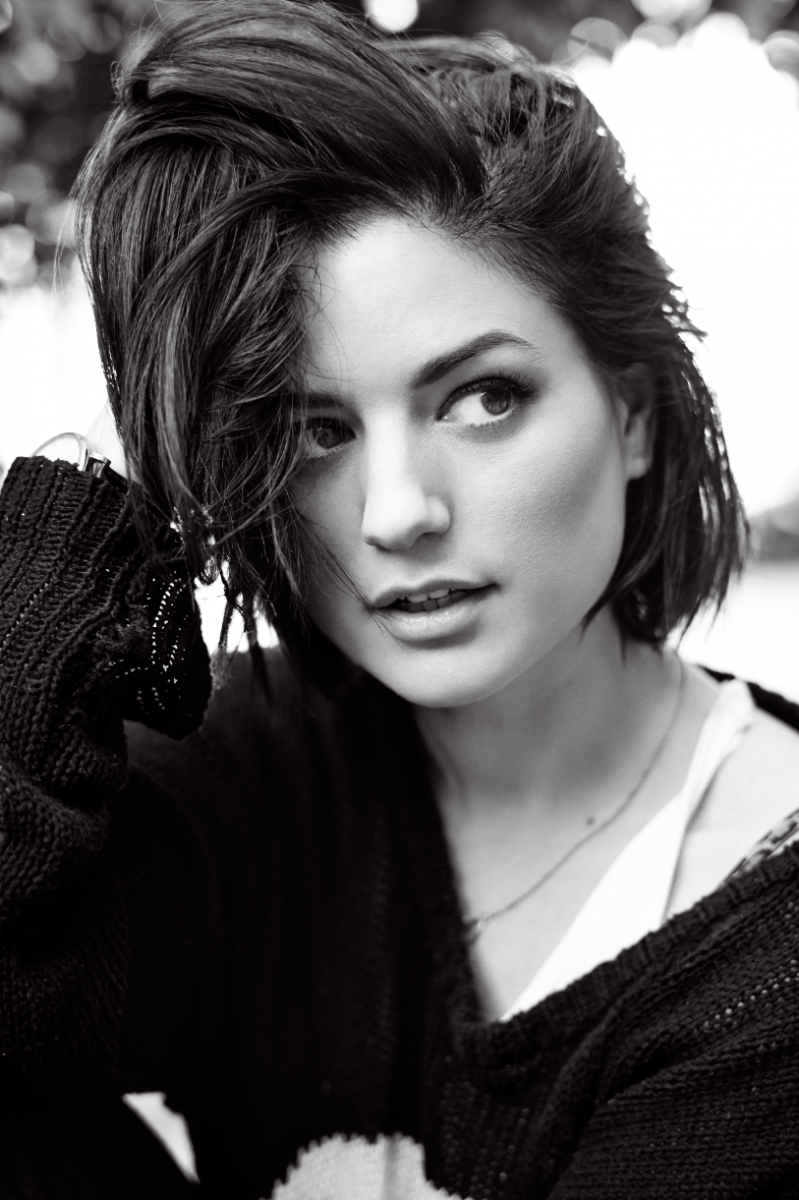 Fresh from the pages of The Daily's special Hollywood issue, and just in time for tonight's inaugural Fashion Los Angeles Awards… Behind every great man is a great woman, n'est-ce pas? No wonder the Hollywood elite is looking so dashingly dapper these days—stylist Ilaria Urbinati has been developing a reputation for making A-listers such as Bradley Cooper, Chris Evans, and Ty Burrell look like the millions they're earning.
Who was your first big celebrity client?
Chris Evans. The partnership formed the old-fashioned way—through his publicist. He wasn't Captain America then. Another one of my oldest clients is Bradley Cooper—I've been styling him for seven years.
Did you always aim to style?
I grew up working in retail at my aunt's store, Laura Urbinati, which was huge in L.A. in the '90s.The store carried the first season of Balenciaga by Nicolas Ghesquière, and my aunt brought Margiela, Comme des Garçons, and Helmut Lang to L.A. I became her buyer, and I had a knack for it. Then I started buying for Satine, which was a game changer. Because Satine was so popular, Mia Kirshner, one of the actresses on the The L Word, asked me to interview for a wardrobe consultant job on the show. In the interview, I was very opinionated—I would say, "This is what she should be wearing. Why on earth was she wearing that?" I got the job.
When did you focus on menswear?
When one of the actors I dressed on the show, Eric Lively, was voted Best-Dressed Male on Television by TV Guide.
When did you team up with Bradley Cooper?
The night before he started doing press for The Hangover. Bradley and Danny Masterson were in a movie called Yes Man, and Danny and I owned a store in L.A. called Confederacy. Danny asked Bradley to host one of our events, and when he introduced us, he said, "You need to hire Ilaria. She's the best." Bradley said, "Great! Can you be at my house tomorrow afternoon?" I managed to get enough clothes together for an entire press tour, and the rest is history. At this point, he's family.
On that particular press tour, Bradley wore a lot of three-piece suits…
They were all by Simon Spurr—no one else was doing them at that time. I like anything that's like a little old-school Americana, like a three-piece suit, so I pulled some and he was like, "What is this? Three-piece suits—really? That's so cool. I love it."
Are men typically more reluctant to be styled?
At first, they don't really care, and then I do my thing and they start getting a lot of compliments, so by the time they come for the second or third fitting they really start caring…and then they start caring too much! They usually calm down after awhile, but there's always a moment when they've learned the power of looking good and, all of the sudden, they'll say things like, "But what about that little wrinkle?" The ones who really let me do my job are always the ones who are on the best-dressed lists.
Which up-and-coming menswear designers do you love right now?
I'm constantly using Ovadia & Sons and Thom Sweeney. Bradley has been wearing one of his suits for the American Sniper press. We've also been using a lot of Todd Snyder. I actually put Ty Burrell in a custom Todd Snyder tux when he won the award at the Emmys last year.

Which trends are on your radar these days?
People are actually talking about men's styling and men's fashion in a way that they haven't since the '60s. Colored suits—maroon, hunter green, and royal blue—are really big. I'm into special fabrics like wools and tweeds. I put Nikolaj Coster-Waldau from Game of Thrones in a gray wool tux from Brunello Cucinelli for the White House Correspondents' Dinner. Ty Burrell is very adventurous, so I put him in a lot of cool looks, like the gray double-breasted Brunello Cucinelli tux he wore last year.
What about velvet?
I love velvet. I've been using it for a few years. Ty wore an Armani black velvet tux with a shawl lapel last year to the Golden Globes, and I put Joel Edgerton in a Zegna teal-colored corduroy suit for the New York premiere of Exodus. Bradley wore a Tom Ford corduroy suit to the brand's runway show in London.
Who is your most fashion-forward client?
James Marsden is the most willing to try new things, and Ty is innately very, very cool and stylish. He brings a lot of that on his own. Armie Hammer has worn some pretty crazy things. For the U.K. premiere of The Lone Ranger, we dressed him in a bright red Gucci suit, and it was beautiful.
How far in advance do you plan looks?
People always think that if I just snap my fingers, clothes magically appear. If I'm lucky, I have a week's notice to find something, but events are often added at the last minute. On a press tour, I'll hear, "Oops! We added a talk show tomorrow!"
Do clients keep the clothes?
For premieres, the client will usually give them back. If a client is nominated for an award, and the designer doesn't let them keep the suit they wear to the event, I'm just never going to use their s**t again. And clients of a certain caliber of fame get to keep everything.

What's your job like during awards season?
I'm navigating my clients through a really special moment in their lives. It's just a very intimate bonding experience.

How often do you have to tailor suits on the fly?
I work with one particular tailor very closely, and she will either come to us or we'll run the piece over to her. I see her more than I see my own mother.
How often do you serve as a personal shopper?
I'll do it for regular, long-term clients like James, and I dressed Eli Roth for his wedding in a gorgeous Isaia tux.
PLUS! Chic Hommes Dish On Urbinati:
Todd Snyder: "Ilaria is a very good friend. She has amazing taste and style.  She has been our secret weapon to style the coolest men in Hollywood.  She simply makes men look their best and is the best at it."
Simon Spurr: "I attribute much of Ilaria's industry success to her ability to understand her clients' individuality.
Her ability to curate the perfect look for every occasion underscores her position as one of the world's best celebrity stylists of our day. She's also unbeatable at Cards Against Humanity!''