Meet Christopher Michael, the industry vet who was hired to give Ford Models a complete overhaul. As the agency's chief creative officer, Michael and his team are already bringing in top talent and giving the iconic agency a fresh new look!
What brought you to Ford?
There had started to be a lot of changes in my professional situation [at The Society Management], and while I was still very attached to what I had been a part of since day one, the truth that hit me hard was the fact that you can work your entire life, as hard as you possibly can, and not necessarily be able to lead the conversation. So when the opportunity arose to join the new leadership team at an institution like Ford, when it was due for a complete overhaul, I jumped at it. The company had brought on a new CEO, Nancy Chen, who charmed me with her fierce determination to return the company to its natural place in the order of things, in a big way. I've always been inspired by strong women—perhaps it's because I never had a father, who knows?—but she made what some may have thought of as a high-risk venture feel like the most exciting opportunity in the world.
What were the challenges on your first day?
I made endless lists and didn't eat all that much in the beginning, only because I was so charged with the rush of excitement. It's definitely harder to acquire a company with preexisting everything than it is to start something from scratch—but thankfully, we were afforded the luxury of treating this heritage brand like a start-up, and really hit that reset button across the board. A large part of the success we've been able to achieve in such a short period of time is due to having been empowered to make those changes, no matter how extreme they may have seemed at first. 
Who are some of the big names on the Fordroster now?
Following the complete overhaul of the company, and, specifically the women's roster, some of the more established talents we are now working with are Andreja Pejic, Caroline Trentini, Kelly Gale, and Kris Grikaite. We're also excited to present a new generation of breakout stars, including Ansley Gulielmi, Lex Herl, Theresa Hayes, Hannah Motler, Fran Summers, and a number of others we look forward to announcing over the coming weeks. Our men's division has established names, like Brad Kroenig and David Gandy and new names to watch, like Roberto Rossellini. In addition to the model talent, we are also starting to expand into other categories, such as actors, musicians, and even sports—a few great examples of which are Billions' nonbinary actor Asia Kate Dillon, musician G-Eazy, and the Patriots' wide receiver, Danny Amendola.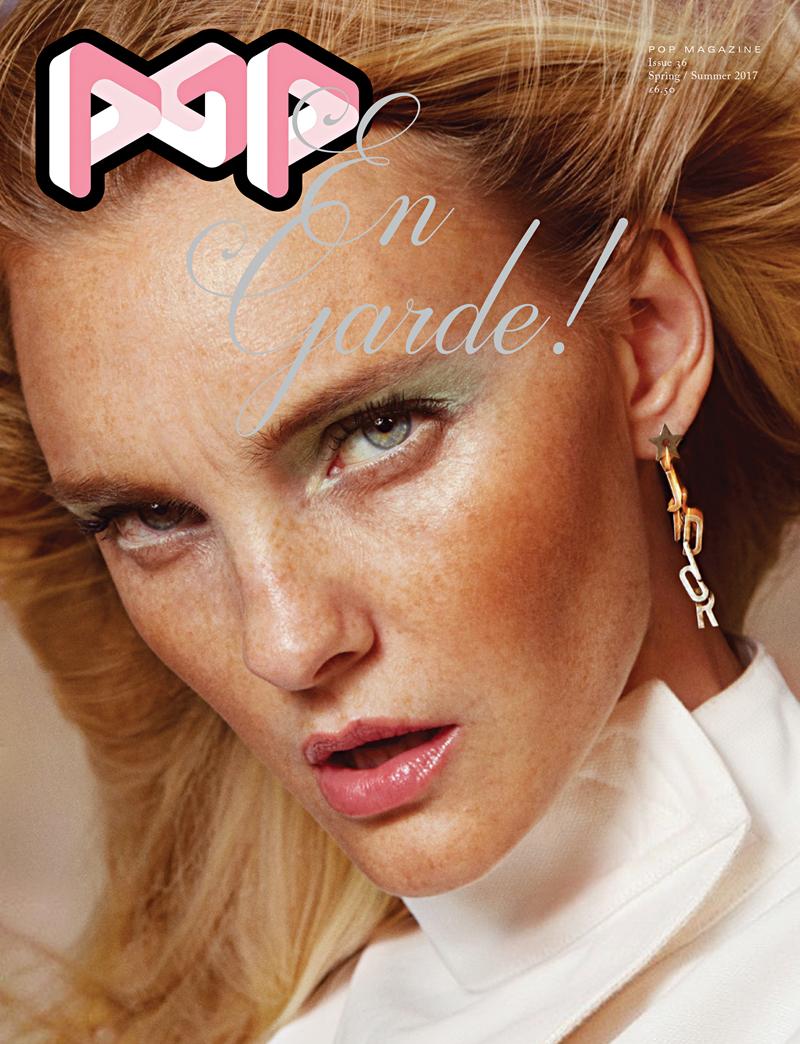 We understand you enlisted Fabien Baron to give the branding a face-lift.
Yes, the first move was to rebrand the company and re-create the environment within which its talent and identity lived, as far as the digital space and any branding assets. There had to be a distinct separation from the then and now, and while we set out to create more of an editorial space that felt conducive to storytelling and more effectively showcasing our talent, Fabien quickly started to make the most sense based on his history in that space. During our early conversations about
the project, he revealed his memories of working with founder Eileen Ford back in the day, which only reconfirmed that the right decision had been made.
Were you intimidated with this role?
It was such a big decision for me, that by the time I was stepping into it, I had already settled all of the questions or hypothetical scenarios that would have otherwise deterred me, and just really wanted to get my hands dirty so to speak. Our Paris office was already being run by Alexis Louison who is someone I've known and respected for several years, and overtime things only got better with the arrivals of the VP of US Women, Kwok Chan and our VP of Business Development, Anthony Bourgois, both of whom which are incredible examples of their roles and with all of our skill sets being so uniquely different – the synergy is one we are all grateful to be a part of.
How do you think Ford has been perceived in the market in recent years?
As an institution, it was known as the home of the supermodel. It was the Mother Goddess of agencies. It's very much the face of an era in that way, but there was a period where it fell out of editorial favor and became more of a commercial company. It wasn't really participating in the conversation. We kept the family aspect of the brand's heritage, but we are, of course, bringing the company and its talent back into the conversation, in not only modern but also more innovative ways. We're making sure that the agency more accurately depicts culture today in the talent it puts forward, and the ways that talent is supported.
There are photographs of Eileen Ford throughout the office. What research did you do about her before taking this job?
I read everything I could find on her, of course. Some of my favorite stories were about how Richard Avedon wouldn't shoot a Ford model for a minute of overtime without getting Eileen on the phone to approve it first, because he was afraid of her. When she and Valentino passed each other backstage at a show, they gave each other equal nods. She was really a matriarch in her own right!