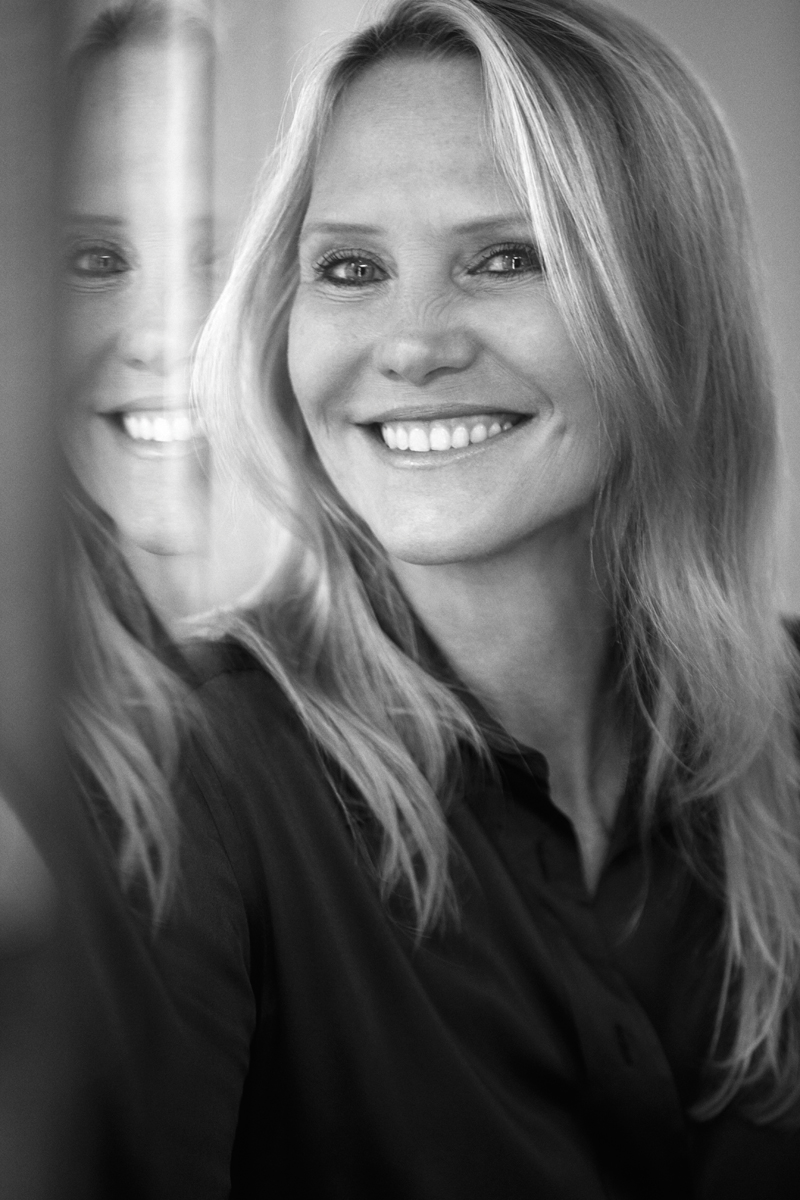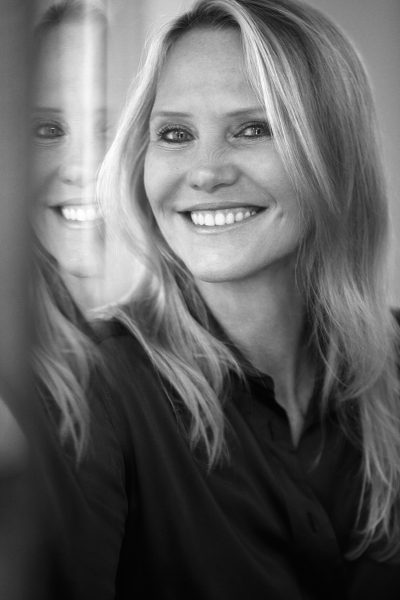 Six years ago, Susan Duffy decamped from Chanel to join Stuart Weitzman as its chief marketing officer. She has masterfully evolved the brand's image, positioning it as a multigenerational powerhouse that appeals as much to millennial Gigi Hadid acolytes as it does to their stylish mothers (and grandmothers). Duffy explains what it takes to create a campaign that generates millions of media impressions on launch day, and fills us in on the secrets to her success.
What makes an effective CMO in 2017?
First, you have to surround yourself with the best and the brightest. A strong team that you can trust is key. I want people who will be good partners, who collaborate and challenge me and one another respectfully. I don't want to hear, "This is how we do it." I want to hear, "This is how no one else is doing it right now." As an effective CMO, you have to be a firestarter. You have to create the spark that allows your team to create the heat. And without a match, there is no heat. In the fashion world, learning to deal with change is key. You must keep a long-term focus while being able to pivot. You need the intellectual ability to deal with situations that aren't in the playbook. Intellectual curiosity, active learning, and the ability to mine a wide network of information in the decision-making process are essential.
How has the role evolved over the course of your career?
Change has become a constant. We are living in a multicultural, global economy that is consuming content 24/7 on a multitude of channels. There's no such thing as a five-year marketing plan. Strategy is fluid. You have to be extremely agile to survive and thrive. Also, on a personal note, there used to be a concept called "vacation." Today, we're living in an "always-on" world.
How do you teach leadership to the members of your team?
Leading by example. Helping each business leader to find the courage to have the tough conversations and mentor their direct reports. It's about putting in the time with your people. Not every leader is the same, so I try to be a good coach and adapt my communications to inspire each person individually. Leadership is a combination of many talents, but especially emotional intelligence.
What's your management style?
My personal motto is, "Be bold. Be brave. Be courageous. And always be kind." I live in the moment with an eye to the future, but remember the past so as not to repeat errors. I am very open-minded and am not afraid to ask questions and engage every team member, regardless of their position. My door is always open, and I keep a bowl of chocolate in my office, which encourages everyone to wander in and talk. I'm inclusive; good ideas come from all corners of the room. I strive to create a climate where everyone wants to do their best work while motivating and engaging a variety of personalities. Everyone on my team has a voice, but not necessarily a vote. I want to be challenged and presented with new ideas, concepts, and perspectives. But I'm not looking for consensus because that doesn't always lead to creativity or the really big ideas. I also believe in sharing and involving others. I communicate across channels and keep everyone in the loop. I'm very transparent. I'm always honest. I'm not a "yes" person, and I definitely have a point of view. I tend to be unfiltered.
What are your secrets for dealing with the strong personalities that many fashion creatives are so known for?
I use the 24-hour rule. I don't make rash decisions. I share my first reaction, but I'm open to listening, and I consider alternative points of view. That being said, I'm fairly relentless. When I believe in an idea or concept, I don't give up. I have been blessed to work with a management team that trusts my instincts, and I work with really great people. We don't always agree, but we can agree to disagree and move on. The focus is always on what is best for the brand.
What are your biggest accomplishments as the CMO of Stuart Weitzman?
I am proud of the incredible global marketing team that I have built over the past six years. All my direct reports are friends. We have a lot of fun together. We enjoy being together, but that doesn't mean that we don't have tough conversations. It actually makes it easier. Together, we have helped to shape a brand with tremendous name recognition that is positioned to enter new product categories under the leadership of our new creative director, Giovanni Morelli. The best is yet to come!
What qualities do you look for when hiring?
Passion. Pride in past work. I want people who refuse to be average. I look for people who can be groomed to be superstars, and want to be part of a team. Innate intelligence and creativity are important, but ultimately, it's about a cultural fit. Will you do the work? Are you left-brained or right-brained? Will you get voted off the island or succeed and contribute in a big way?
And why do you believe in the power of print to communicate a brand's message?
That's a leading question! The main question is, where does your consumer want to interact? We have a multigenerational client, and where we communicate depends on the demographic. To get engagement and emotional resonance we need to tell a complete story across every channel—print, social, digital, etc. Print is an integral part of the marketing mix because it provides undivided attention and a pass-along value. Fabulous creative can really stand out in print and can help to reinforce a brand identity in an elevated way. And clients actually shop our boutiques with tear sheets of our ads and editorial credits, so we know that print is still effective.
What is the pressure like to create such large-scale, highly visible campaigns?
I'm very, very blessed because I have an incredible team. They're my inner circle: my head of PR, my head of VIP, my head of creative services, and Sarajane Hoare, my stylist and creative consultant. We are constantly ideating and challenging ourselves to think of the brand in different ways. And quite frankly, fear is a great motivator, so the minute a shoot is finished, I start thinking about what can we possibly do next. We never really allow ourselves to rest on our laurels. It's a constant challenge as to how do we reveal additional aspects of the brand, not only through these global campaigns, but also through our social media, through videos, and all the brand communication that we're challenged to create.
What were your social media impressions like for your latest Gigi Hadid campaign?
I happen to have this right in front of me! On launch day, a reach of 27 million was generated across social platforms and broadcast media. We had 21 million Instagram users reached via @gigihadid. She posted twice for us. Then [photographer] Mario [Testino] posted on @mariotestino, generating 1 million Instagram views. We also had a fabulous segment on Access Hollywood that generated 2.7 million impressions.
I guess we don't need to ask why you love Gigi!
[Laughs] Well, one of the other reasons we love Gigi is that, quite honestly, she has just organically embraced the Stuart Weitzman brand. She wears us both on set and off!
How's life with Giovanni?
The whole team is so excited. He brings an incredible wealth of knowledge and expertise. His pedigree is just impeccable: He was recently at Loewe, but he also designed "it" bags for Prada and Chloé, and he has also worked with Marc Jacobs. He's joining us at a really important time: I call us a 31-year-young brand, and he has an incredible respect for the history and DNA. We are really looking forward to seeing him infuse it with his creative vision for the future, and building on the success that we have.
What's your favorite Weitzman shoe of all time?
That's like asking me to choose my favorite daughter!
Photography: Barwerd van der Plas