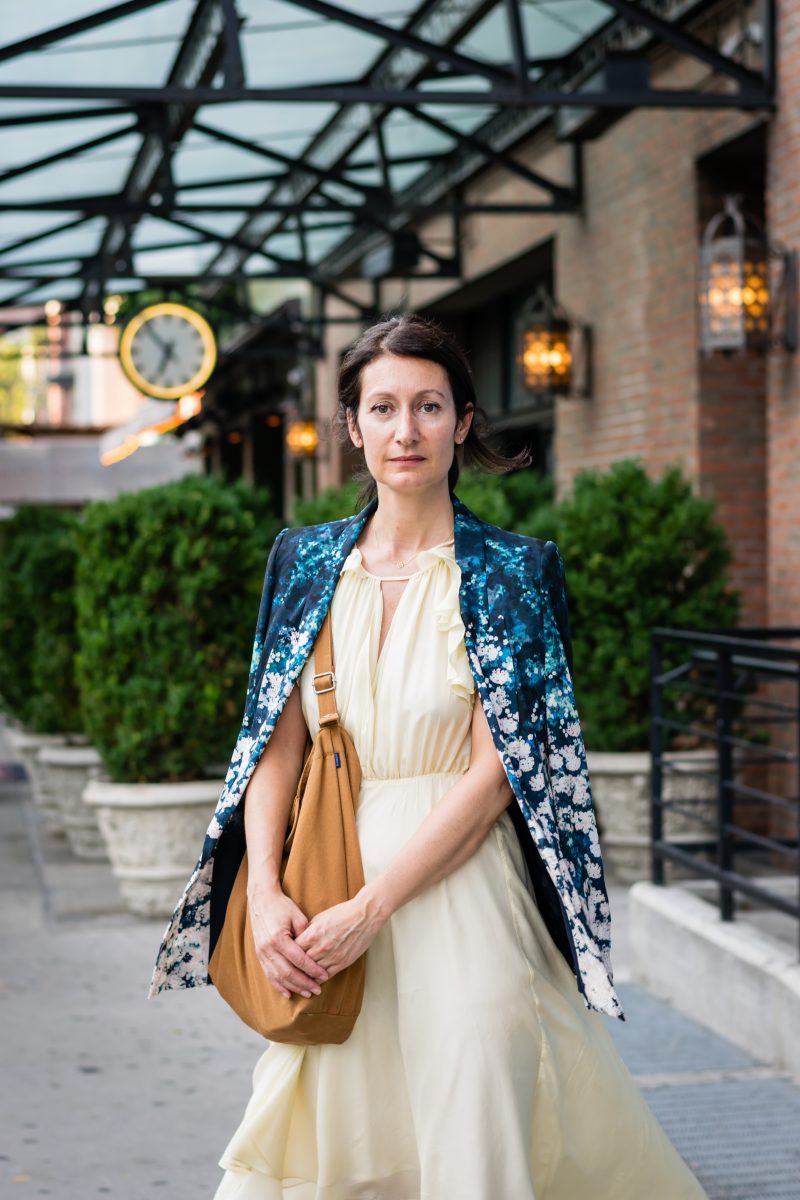 It's a risky time to start a new magazine, but industry vet Karina Givargisoff is on a mission with the upcoming launch of Mission, a new fashion magazine coming in 2017, which is totally philanthropic. We had some questions! 
What's the concept behind Mission?
Mission magazine is the first ever fashion philanthropic media brand. It is a 501(c)(3). We received our public charity status within two months. The sole aim is to raise as much money as possible through our public charity, Mission, by helping and supporting other charities. We will be digital first, supported by a biannual magazine. Every six months we will shift awareness to a different cause, starting with "Women of Empowerment." The idea really stemmed from the loss of my mother and brother within a year of each other, that affected me greatly. My friend getting breast cancer three years ago was the catalyst.
When will it be launched?
Our first issue will launch in March 2017. March 8 marks International Women's Day and the end of Paris Fashion Week.
How will it work financially?
After operating costs, all profits will go to the charities we have carefully selected to support through our board of directors on the foundation. Obviously we are a startup and Mission will be relying heavily on donations, call-to-action partnerships, special projects, etc. to help raise as much money as possible. Anything after operational costs, whether it's a special CTA advert or straight donation, will go directly to said charities.
Who's featured in the first issue?
We will pay close attention to women entrepreneurs in different fields: technology, film, music as well as working on special projects with celebrities and fashion brands. We can say we will be working with Tina Brown's Women in the World Summit, Adwoa Aboah's Gurl Talk and Livia Firth's Eco Age. We don't want to approach this in the normal publishing way because of DNA of the brand and we don't want play by rules or appear formulaic. We want to be free to adapt with brands and our audience, whether it is in digital or print.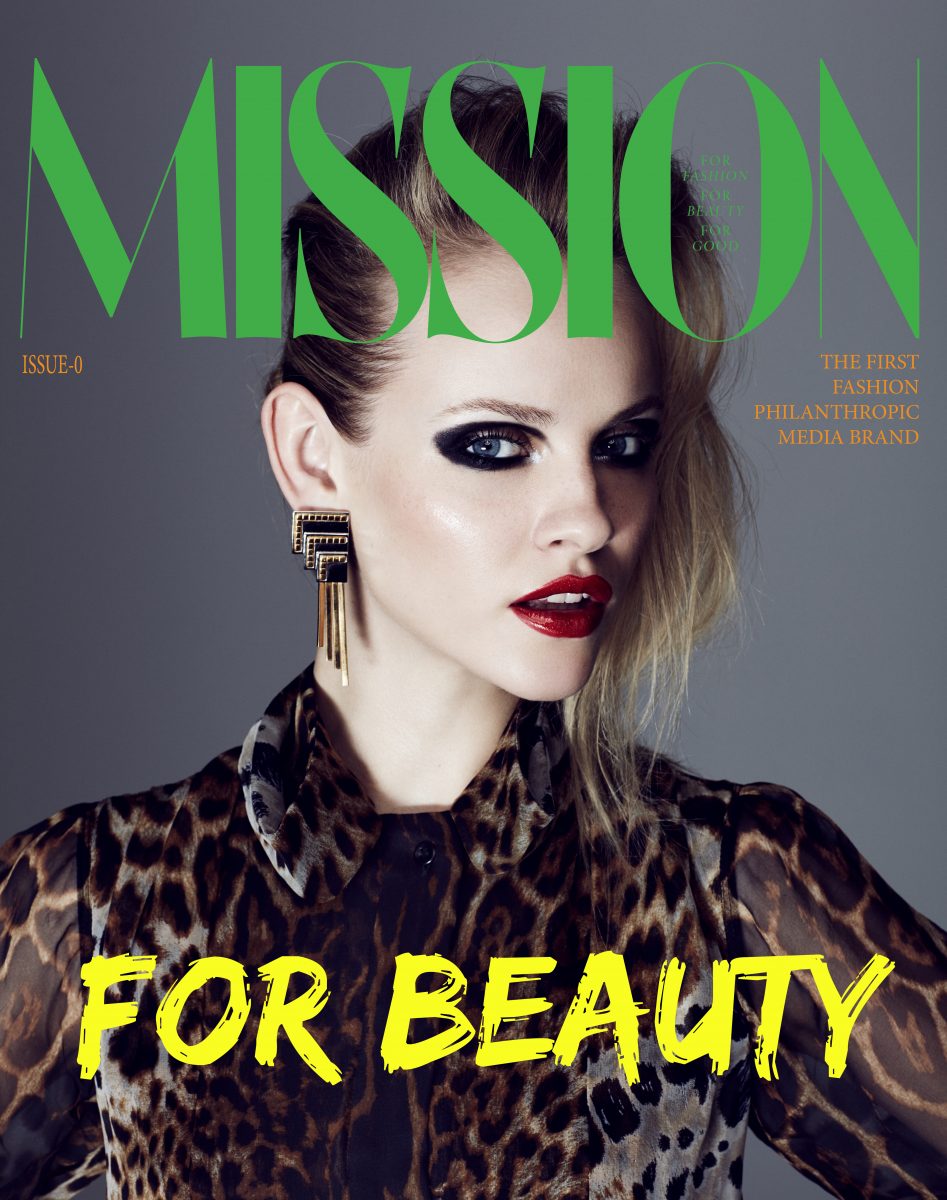 How often will it come out?
Digital will be constant—we aim to be mobile first. When we launch the site fully in March with the magazine, we will have content changing on a weekly basis and then amping up to daily once we have more manpower, with special projects through our social media channels. The magazine will be biannual. Every six months we change the charity or cause we'll be championing.
What's your professional background?
I started off as an assistant at WWD with Rory Gevis, who really looked after me, then I moved to W magazine as Alex White's first assistant. I moved back to London to finish my BA at Central Saint Martins, where I met and worked with Karl Templer when he was an editor at Arena Homme Plus, Arena, and The Face. Alex poached me back to W in New York, and then I left to go to work at The Face back in London.  I learned so much from all of them. I have been a freelance stylist for the last 16 years in New York.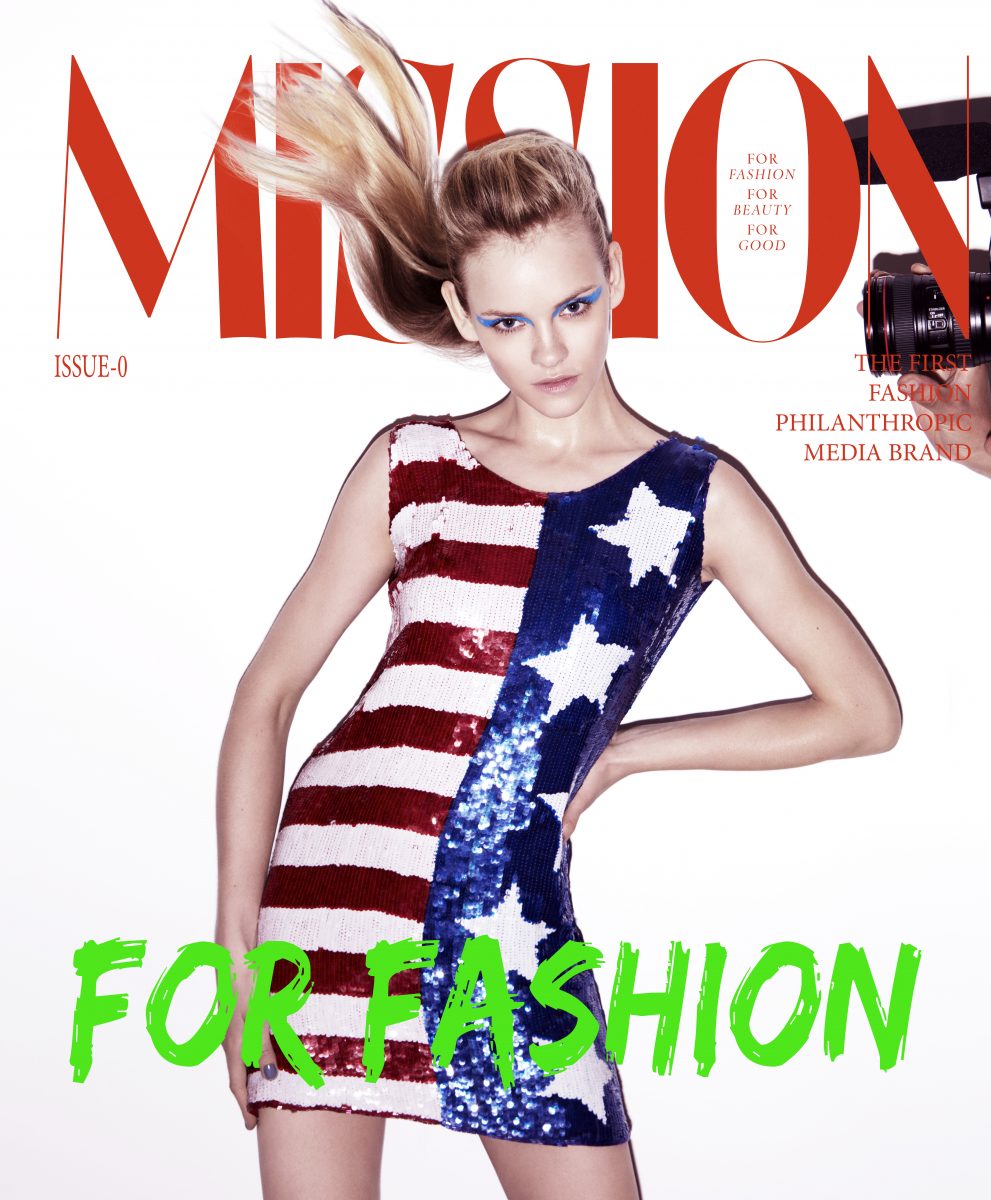 What kind of response have you gotten from the industry?
I've had the most incredible response from all different types of people, from photographers, publicists to presidents and CEOs. It has been overwhelming at times, as this is certainly the hardest thing I have ever done, but I am so passionate about it and believe in it so wholeheartedly that it comes across when I present it to people, and they connect to that. Mission is not a vanity project or a niche title—fundamentally it is a charity, but a sexy, cool one. The most common comments have been, Wow, what a great idea, what can I do to help? and, Why has it never been done before? I have met so many great people I would never of had the privilege to meet as a stylist such as John Demsey, Tina Brown, Julie Gilhart, Donna Karan, Kelly Bush Novak, Lauren Bush Lauren, and Elizabeth Nyamaro of He For She. People have said there is a need for Mission and the timing is right because there is no platform for brands to have a voice like this, to show they are philanthropic, wanting to bring about change, as well as be sustainable. We want to build a fashion ecosystem and are looking not just the fashion industry but all likeminded companies to be part of Mission, and hopefully have a global reach.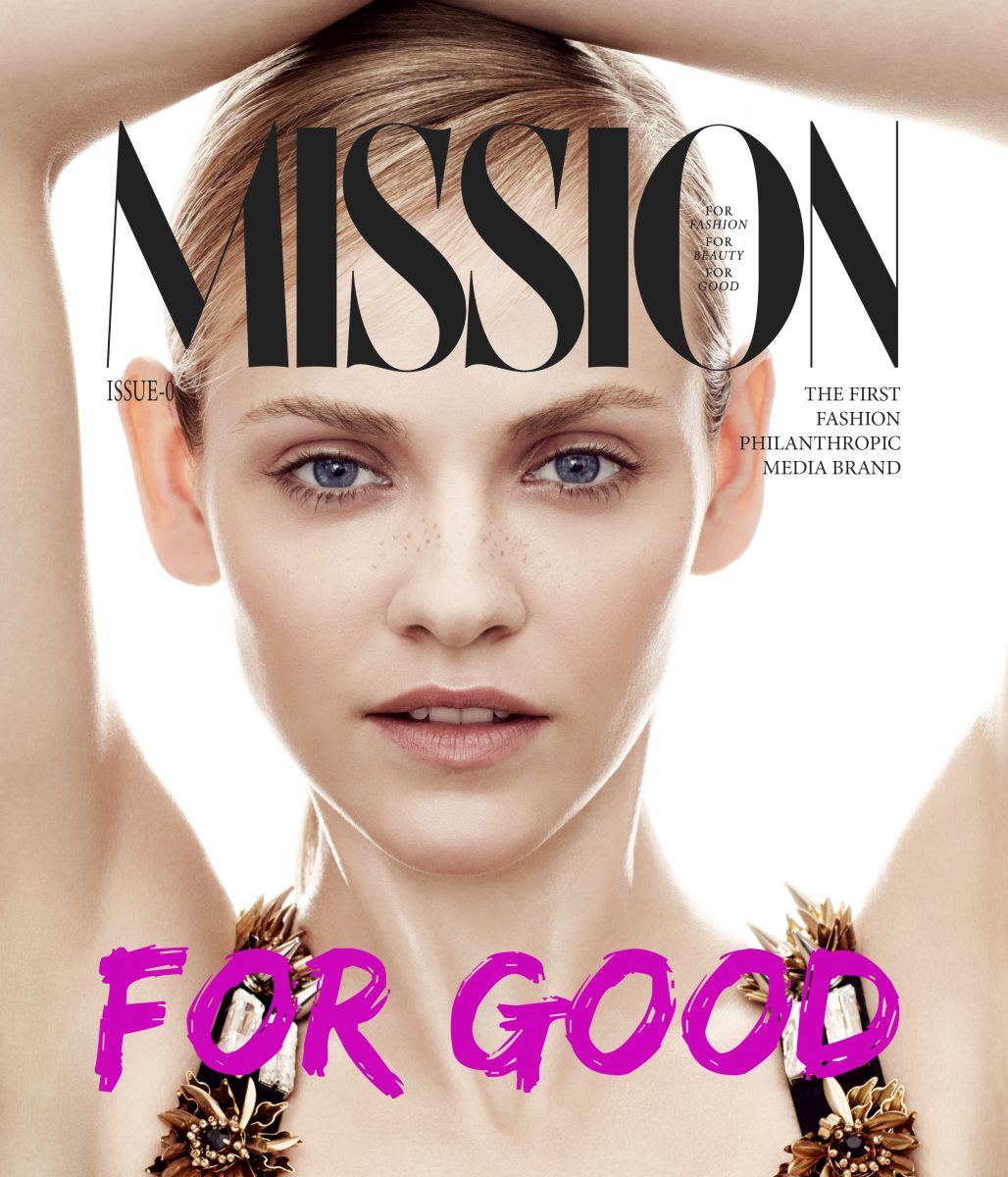 Karina Givargisoff photo by Shaun Smith
Cover images credit : Alexi Lubomirski@Creative&Partners
Contact: www.missionmag.org/info@missionmag.org for more info!