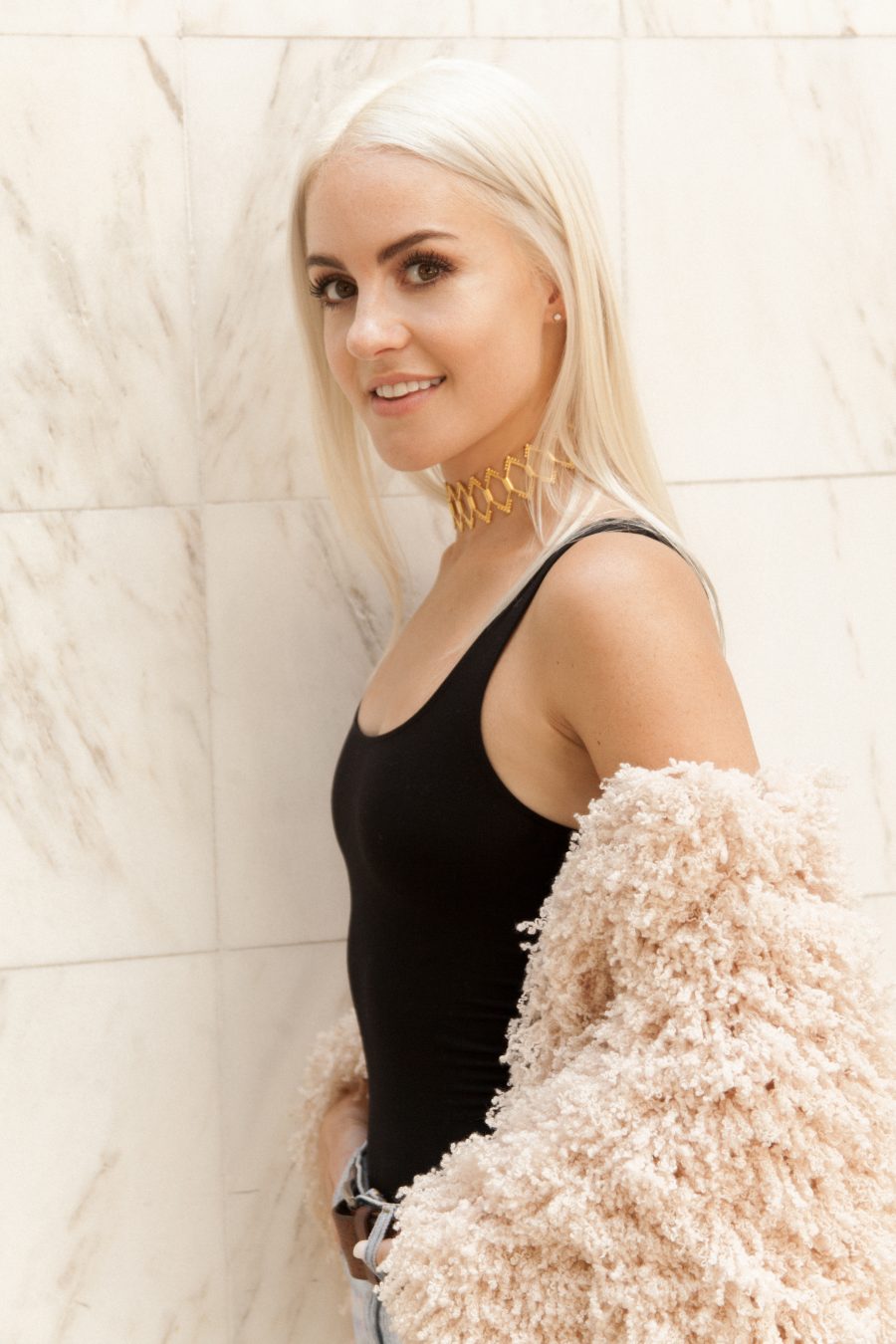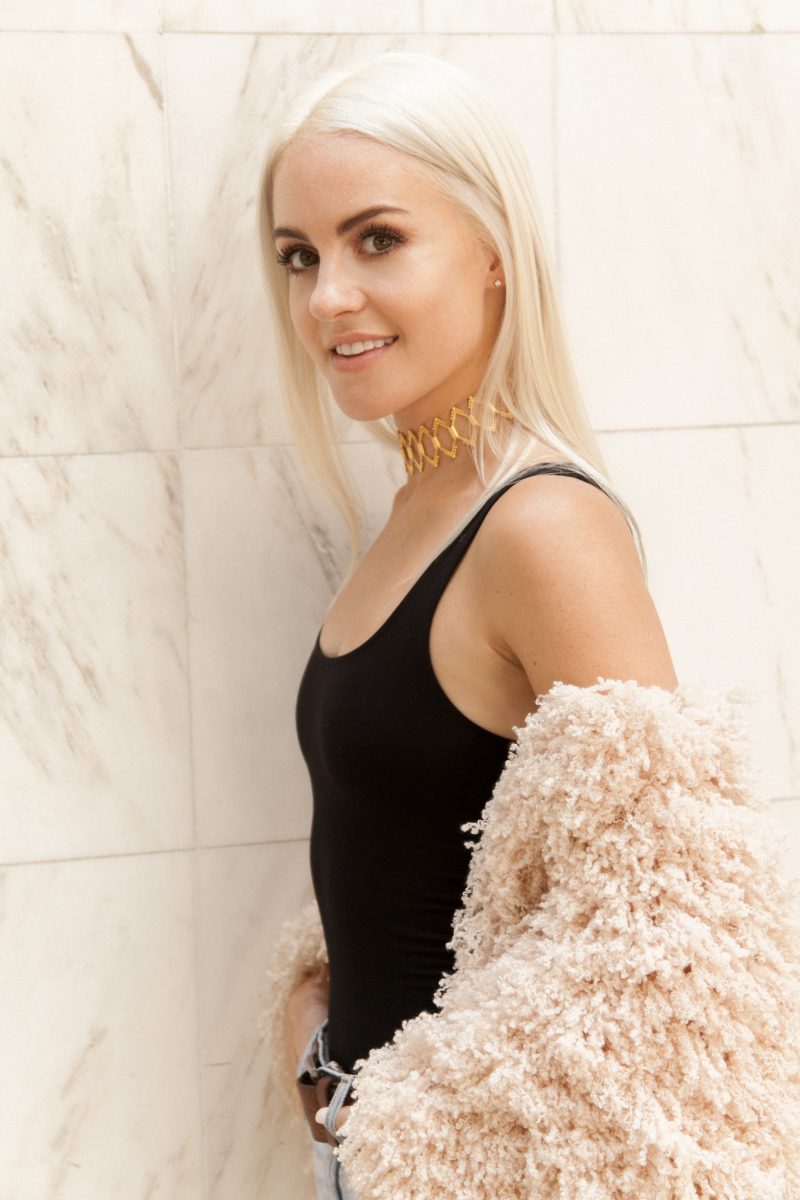 There are plenty of brands that have taken on ethical and sustainable fashion, but few have nailed merging the fashion and giving back elements without losing some of the story. Enter Nina Farran, the founder of Fashionkind, a stylish new platform that gives equal play between the fashion and the stories. Farran, a UPenn grad with an English degree and a background in finance, explains how she's combined smarts with creativity for the greater good.
What were you up to before you founded Fashionkind?
I was working with a humanitarian fashion brand, OmniPeace, that builds schools in sub-Saharan Africa—their T-shirts have a logo of someone holding up a peace sign, and the palm is the African continent. I was at University of Pennsylvania at the time—I thought, given their product line and their mission, they could really thrive in that environment. I drafted a business plan to bring them to Penn's campus, and sent it to OmniPeace's general email . The CEO wrote back and we launched it on Penn's campus two months later.  It gave me my first taste of meshing my love for fashion with giving back. I wanted my own humanitarian fashion brand, so I interned at Donna Karan and I went the mainstream fashion route. Ultimately I decided that I wanted to go a different route.
What was next?
I went into finance…I was an English major, so my story is anything but linear. I wanted to understand what makes a company worthy of investment. After college, I was deciding between Goldman and Glenmede, which is based in Philadelphia. Goldman Sachs offered me a position as an equity research analyst, but I went with Glenmede, because I knew I could kind of create my own path.  I founded their impact investing platform, which comprised ethical and sustainable investment that enabled clients to construct 100 percent impact-aligned stock and bond portfolios that were fully diversified across geographies. So, it was kind of a whirlwind. [Laughs]
What was your introduction to fashion?
Through that work, I had to do a lot of research involving ethics and sustainability. A lot of the statistics are about fashion. A lot of them weren't positive, like fashion is the second-largest user of the world's water second only to agriculture, and it's speculated to be the second-most polluting industry second to oil and gas. I launched Fashionkind shortly thereafter, to raise awareness and to educate. I started it on Instagram and social media. My followers started asking where they could find the brands I was talking about, because they're weren't in one place. So I created Fashionkind.com to fill a need for an initiative that championed ethical and sustainable fashion without sacrificing style. I built the first site on December 2, 2014, which was Giving Tuesday.
What were the challenges in getting it off the ground?
I built the first draft of the website with a friend, but it crashed and we had to take it down. It was a mess but it was a good problem to have. We re-launched the site in April. I have a graphic designer, a publicist, and an intern.
How does Fashionkind differ from other socially conscious e-commerce fashion sites?
We not only look for high impact but we look for high style. We carry pieces which, even if you didn't know the story behind it, you'd still want to buy. That's something I didn't find when I first started the platform.
How do you educate the consumer about the product?
We do Fashionkind Facts, which raises awareness with statistics related to the fashion industry. We create impact questionnaires with every designer we work with, to see who makes the piece, how long it takes, how many family members they have, the materials used, where they're from. I've traveled quite a bit to find these brands and artists. I individually select every designer and artisan and piece. It's a highly curated collection—we're not just taking anything these designers have in stock.
Tell us about the presentation of the site.
We shoot all the photography ourselves so that the collection looks cohesive—that's really what we're all about. We released a new post recently about my experience taking an indigo dying workshop with an indigo master from Mali named Aboubakar Fofana. I never want anyone to think it's just an e-commerce site. It's much more.
In what ways are you helping the people and brands whose product you carry?
We make an investment with every company we work with to make sure they can buy the materials and pay their artisans. We have exclusive products as well; one is sunglasses by Michael Nelson that are hand-beaded in Kenya by an amazing artisan named Lucy. The profits go back to an education fund that we set up for her children. Right now, we're helping Lucy's daughter through school right now.
Do you aim to educate shoppers about the people behind each brand?
We are about to launch an interview series, where we'll interview of all our designers, as well as show a day in the life of our artisans. We'll store it on the website so you can get to know the person behind every piece.