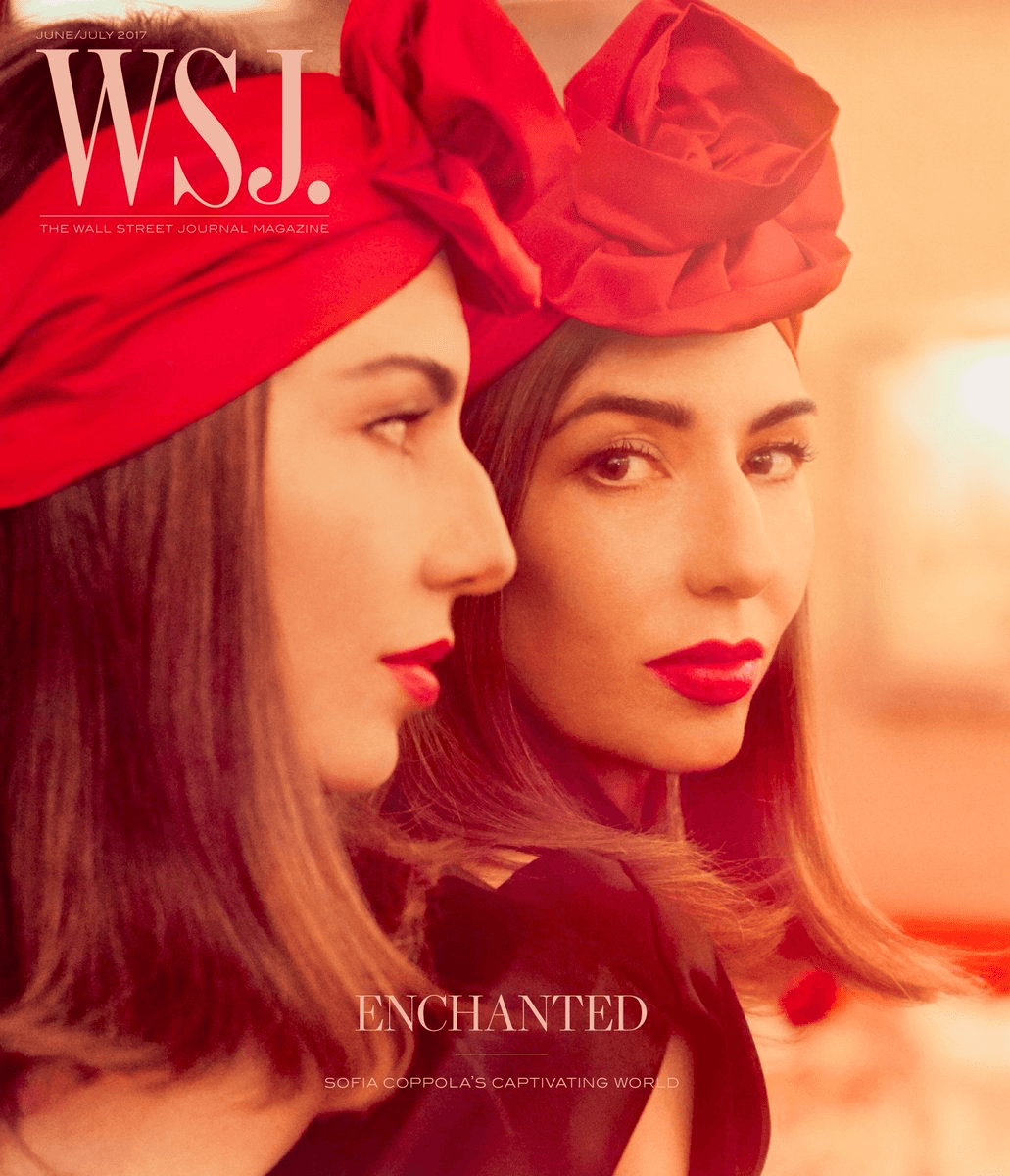 WSJ. Magazine's June/July issue is the work of a dream team. Sofia Coppola was lensed by Steven Meisel for the cover—the first time they'd collaborated was her Vogue Italia cover in 1992—and Paul Cavaco was on styling duty, his first time working with Meisel in nearly 20 years. 
"I've been a fan of Steven Meisel's singular approach to photography for as long as I've been following fashion," WSJ. Magazine EIC Kristina O'Neill told The Daily. "That's why it's such a privilege to bring his gorgeous images of Sofia Coppola to WSJ. Magazine's readership. He never fails to generate something original and beautiful. I loved that this shoot was also a reunion of sorts, first for Steven and Sofia, whom he first captured, so memorably, for Italian Vogue back in 1992, and for Steven and Paul Cavaco, who are great friends but haven't worked together on an editorial in almost 20 years. It's so gratifying to have brought Meisel back together with these former collaborators for his WSJ. debut."
Coppola's cover is revealed ahead of her movie The Beguiled, which premiered at Cannes last night and hits theaters this summer. Below, a few bits from her interview. Read the full story HERE.
On hearing people say they want her to direct their life…
"It's so funny to hear that. I'm living with a 10-year-old who thinks the opposite."
On her film, The Beguiled…
"I thought it was interesting to see these women who were left behind. They'd been raised to be companions to men…and there were no men around. Everything's polite and lovely, but then there's darkness underneath."
On casting Colin Farrell in her film…
"He's so charming and masculine. And he has a bad boy kind of thing."