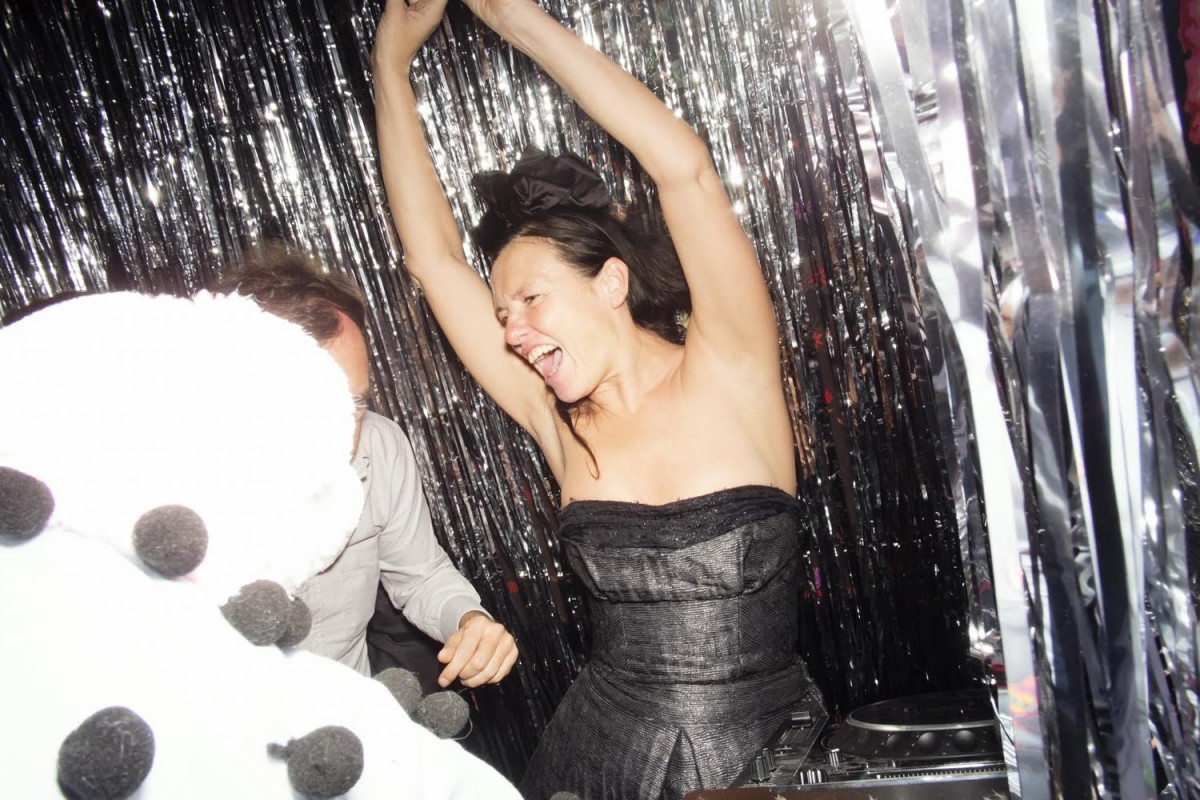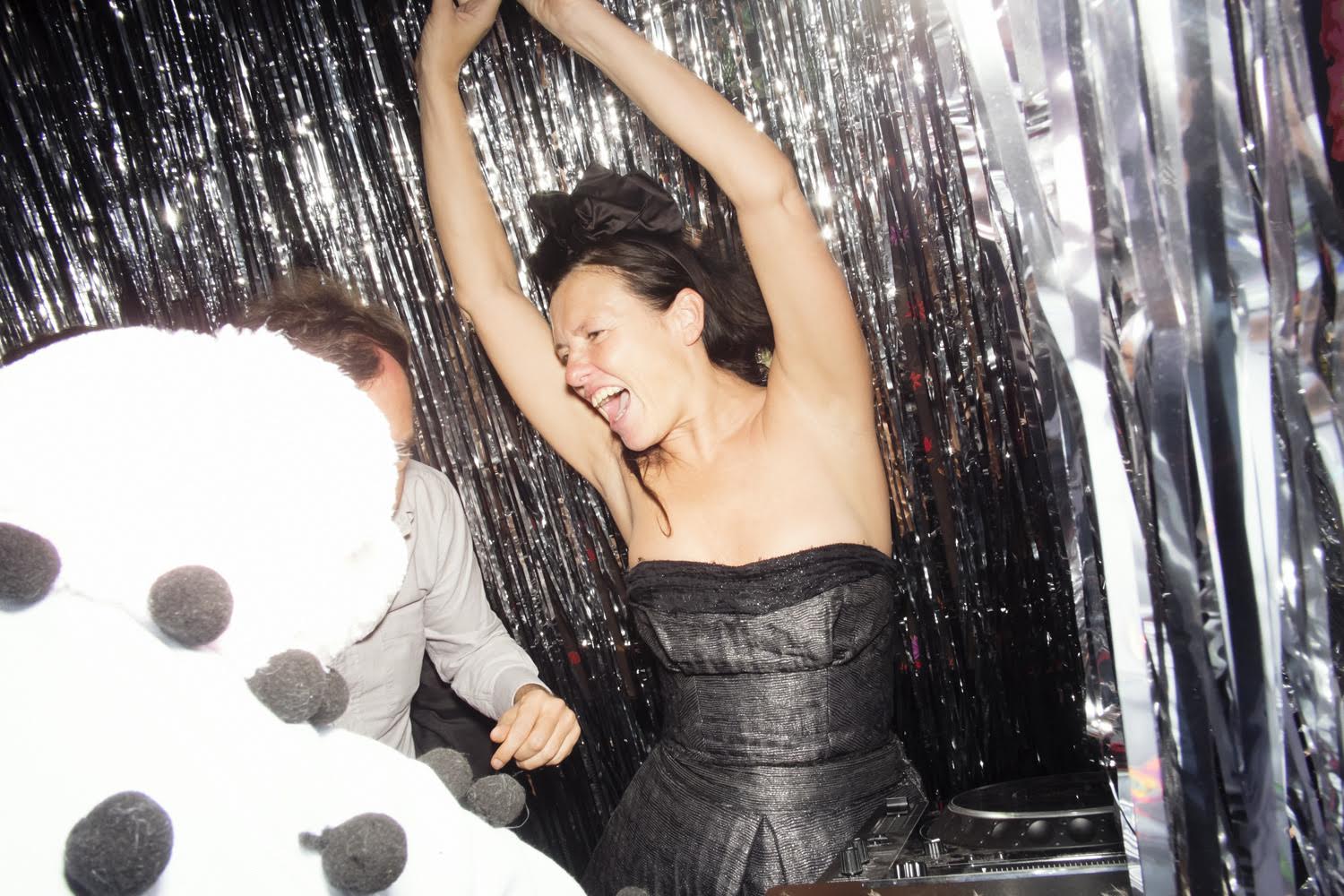 Daily fave Katie Grand, whom we interviewed with Marc Jacobs earlier this year, has been teasing her annual LOVE Advent 2015 calendar all month. Naturally, it features top types like Kendall Jenner, Gigi Hadid, Pamela Anderson, Miranda Kerr, Adriana Lima, Constance Jablonski, Stella Maxwell, Bella Hadid, and Cara Delevingne. We rang up Grand in London to discuss how the calendar, now in its fifth year, is better than ever.
Hi Katie! Marc's show at the Ziegfeld in September was incredible!
You missed how mental it got! We were quite sane when we saw you.
So let's talk Advent calendar. When do you start working on it?
This year, we were much more organized than we have been. Irina Shayk was shot during the shows in New York in September. But no matter how organized you are, it still feels like you're running away with yourself at the end. Kendall was the last video to be shot. We couldn't get decent time on her until just a few weeks ago. It's probably the most stressful thing I do, other than Marc's show.
Does anyone ever decline to participate?
We have people that seem very busy even though there's a window of three months to shoot. We've been desperate to shoot Suki Waterhouse and she's really keen to do it, but we can't match her dates with any directors, so she's not in there. We do have her sister Immy, which is great. It's like doing a magazine. Things just go wrong. Sometimes it feels like fate.
Is there any recurring theme with the videos?
Each one is its own entity. We're very lucky that Doug Inglish likes working with us, because he pretty much shoots on location in L.A. It's so cold at this time of the year and the nights are so short—to watch someone on a beach is quite refreshing. Alessandra Ambrosio's is the sunniest, American, and upbeat. It makes you feel good to see it.
Why was Kendall wearing a shark costume?
I saw this film on Instagram of a girl with very good legs and she was wearing a plastic shark costume and you couldn't see her head. I sent it to Doug and Kendall's agent Christopher Michael, and they both came back and said, 'Absolutely! We have to do this!' Weirdly, it's ever so difficult to find a shark costume where you can see someone's face through it. It was about three weeks of torture and various stylists and their assistants trying to get the shark outfit together, but we did it. My assistant kept saying the shark was proving to be difficult and made sure that I didn't just want her in swimwear or something sexy, but I was like, 'No, no, no! We have to do the shark!" It was just one of those stupid things that I got in my head and there was no other option for me. It was too easy to do a sexy video with Kendall.
Were you always planning to launch this calendar with her?
The plan was to start with Gigi, but Doug sent me some of the stills from the shark shoot and I sent them to everyone and nobody could guess who it was. It was really important for me to show a humorous side to Kendall. I thought it was so funny that she was game for doing the shark video. It felt like the right way to start it off.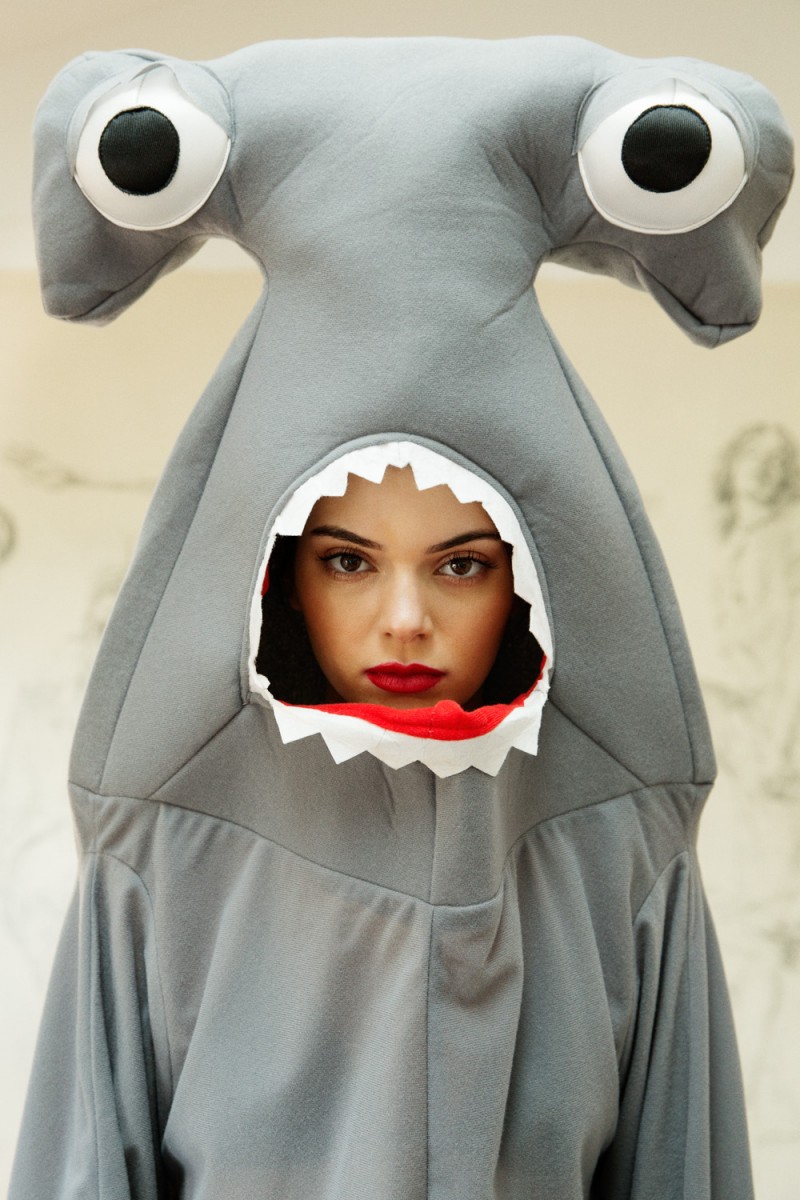 What are the numbers so far?
After day two, we had half a million. [Ed note: Over 1.5 million have watched the videos since launching last week.]
Why do you think the girls and Lucky Blue Smith want to do the videos?
For some of them, it's a tradition. Cara's agent said she absolutely can't do it this year, so I e-mailed her and said, 'I hear it's the end of the Advent… Congratulations on being such a serious actress.' She e-mailed me straight back and said, 'What do you mean? Of course I'm going to do Advent!' When I work with people a lot, I ask them to do it, and they tend to. It gets a good reaction and it's pretty easy. They shot the shark video in about two hours. It's not the biggest time-consuming thing that any of them do.
Is your audience more female or male?
I was just doing research on this. It's 50/50, which I was surprised about.
These videos are super sexy. What do you think of the Pirelli Calendar's completely different direction?
It was very interesting and well-executed. The Amy Schumer and Serena Williams pictures are brilliant. I'm not sure how guys fixing cars are going to feel about it, but probably their girlfriends will think it's a much better move.
What else is new at LOVE?
We are in the middle of production of our Spring 2016 issue. It's quite intense for us at the moment. I've got a new website editor, Harriet Charity Verney, who is brilliant. She took over the site on December 1, and has been posting loads of stuff. We're going to start advertising on the website in the new year. The big changes are in our digital department. We always feel like there is such great momentum around Advent, but it's so exhausting that by the time that January comes it's hard to keep the momentum up, and then we go straight into the men's shows. This time we said we really have to do this properly. We had 7.5 million hits last December, so we need to keep that going.
What are your plans for the holidays?
I'm staying in London. I've been traveling so much. I quite fancy sitting still for a few weeks.
See the videos HERE.
Photo of Katie Grand by James D Kelly
Photo of Kendall Jenner by Doug Inglish
Photo of Kris Jenner by Doug Inglish
Miranda Kerr by Doug Inglish
LOVE Video Advent 2015 is supported by Boucheron