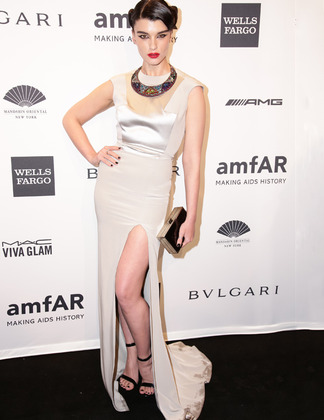 Dining With…Crystal Renn
|
How do mods spend their down time? Some chow down, quite extravagently, in fact. The Daily found out what Crystal Renn does off the clock, at amfAR's annual gala a few nights ago…
What do you do when you're alone and abroad?
I treat myself to a 10-course tasting menu at an interesting restaurant!
How do you like to ring in your birthday?
I stay in and watch Family Guy.
It's freezing: How do you avoid looking cold?
I put myself into a mindspace where I don't feel the elements.