It's been a little over a year since Cindi Leive exited Glamour after a 16-year run as its editor-in-chief. We decamped to Dumbo House in Brooklyn to secure the scoop on her grand plans.
How have you been spending your time?
For the first couple of months, I tried very consciously not to have too many things on my to-do list, as difficult as it was for me, constitutionally, to make that a reality. Shortly after I left Condé Nast—totally by coincidence—my husband donated a kidney to his father. Because I was free of the day-to-day office obligations, I could be there for both of them. It was such a pleasure and delight and luxury to be able to be fully and completely focused. We all try to be there for major life events, but the reality is we often aren't. They're both doing really well now.
Did you take any fabulous vacations?
Yes! This has been a year of great travel for travel's sake, and I'm not going to stop that any time soon. A friend suggested that we run a half marathon on Mallorca, [Spain], which I literally had to look up to determine the location of, and we did it, and it was a huge amount of fun.
Do you feel like you're working for yourself now?
I am. I have what feels like a fun and occasionally hectic portfolio of initiatives and projects. I'm doing a senior fellowship out at USC's journalism school, which is run by [dean of the USC Annenberg School for Communication and Journalism] Willow Bay. I'll go four times over the course of this school year giving talks, moderating panels, and generally using it as a home base to talk about the state of gender and media. I've been doing speaking engagements around the country and the world about this particular cultural moment that we're in for women. I also have a small consulting business working with brands that are trying to make a difference in the world for women and to reach their female consumers with a more meaningful, substantial message.
How are your stress levels?
I don't know if I was ever hugely stressed; I'm probably less sleep-deprived than I was.
Would you ever run for office?
I don't think so. When America Ferrera was asked that question, she said, "I think anybody who is interested in the world around us and how to make it a better place has probably thought about running for office." I relate to that, and everybody should ask themselves that question. That having been said, no, I don't want to do it.
Do you wish you had left Glamour sooner?
I don't. I don't think you get anywhere by second-guessing your life like that, anyway. It was the perfect moment for me. One of the things that's been most satisfying has been being able to make decisions solely on the basis of what I believe in and what excites me personally. I am momentarily freed from seeing anything through the lens of a brand or someone else's bottom line or the interest of a team of people, all of which are things you should be doing when you're running an organization right. But it's been satisfying to just have a moment, even if it is only a moment, away from that.
Thoughts on Glamour's print edition folding?
I posted about it on Instagram the day after that announcement was made. I said what I felt, which is I think it's important to pay tribute to the fact that there were a lot of amazing writers and illustrators and photographers and editors whose work came alive on those print pages across so many decades — so much of it before I was the editor there. So I think it's important to pay tribute to that. But, of course, everything changes and things evolve.
What do you think print's future is looking like?
Print will never be the center of the media universe as it once was. But do I think it can be a very particular, if smaller, star? Probably. I tend to think that the future of print is most likely much smaller circulation, more niche publications that are probably as much like books as they are magazines that the previous generation grew up on. Print will have to be really physically arresting in order to survive.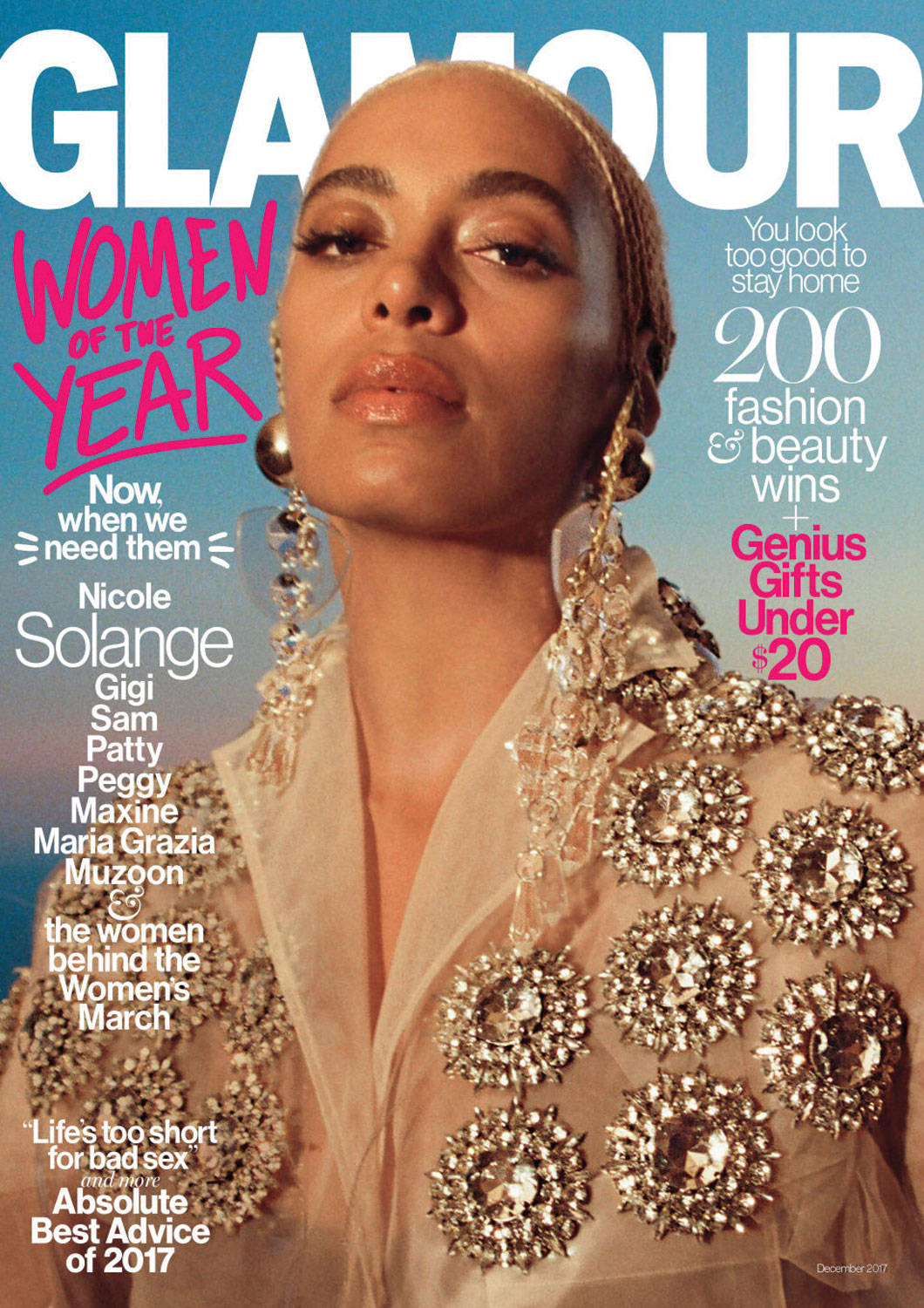 Do you miss going to Paris and Milan and the shows?
Is it terrible to say no? I love Paris, and I like Milan, but no. I don't miss that, which for me was kind of a sign that it was time to leave. You don't want to become that asshole complaining about going to Paris and Milan.
Tell us about some of your TV projects.
I've been doing a little bit of on-air stuff, including covering the royal wedding for Good Morning America. I was also a producer on a pilot for Showtime this fall — a sort of news-driven show for women starring my friend Amanda de Cadenet. Even in this day and age, there's still a shortage of great TV news content aimed at women. It's kind of startling, actually.
We imagine you must also be writing a book!
I am! It's a memoir that covers the evolution of feminism as seen through my mom's working life. She was a biochemist when very few women were scientists; she graduated with a bacteriology PhD from Harvard and then ran a lab at the National Institutes of Health. My mom passed away when I was 19, so it's also a little bit of a fact-finding mission. I'm trying to find the advice that I've given writers year after year after year, which is…make it more personal, make it more personal, make it more personal. But man, it's harder advice to take than it is to give. Sorry to every writer I ever pushed!
Subscribe to our newsletter and follow us on Facebook and Instagram to stay up to date on all the latest fashion news and juicy industry gossip.