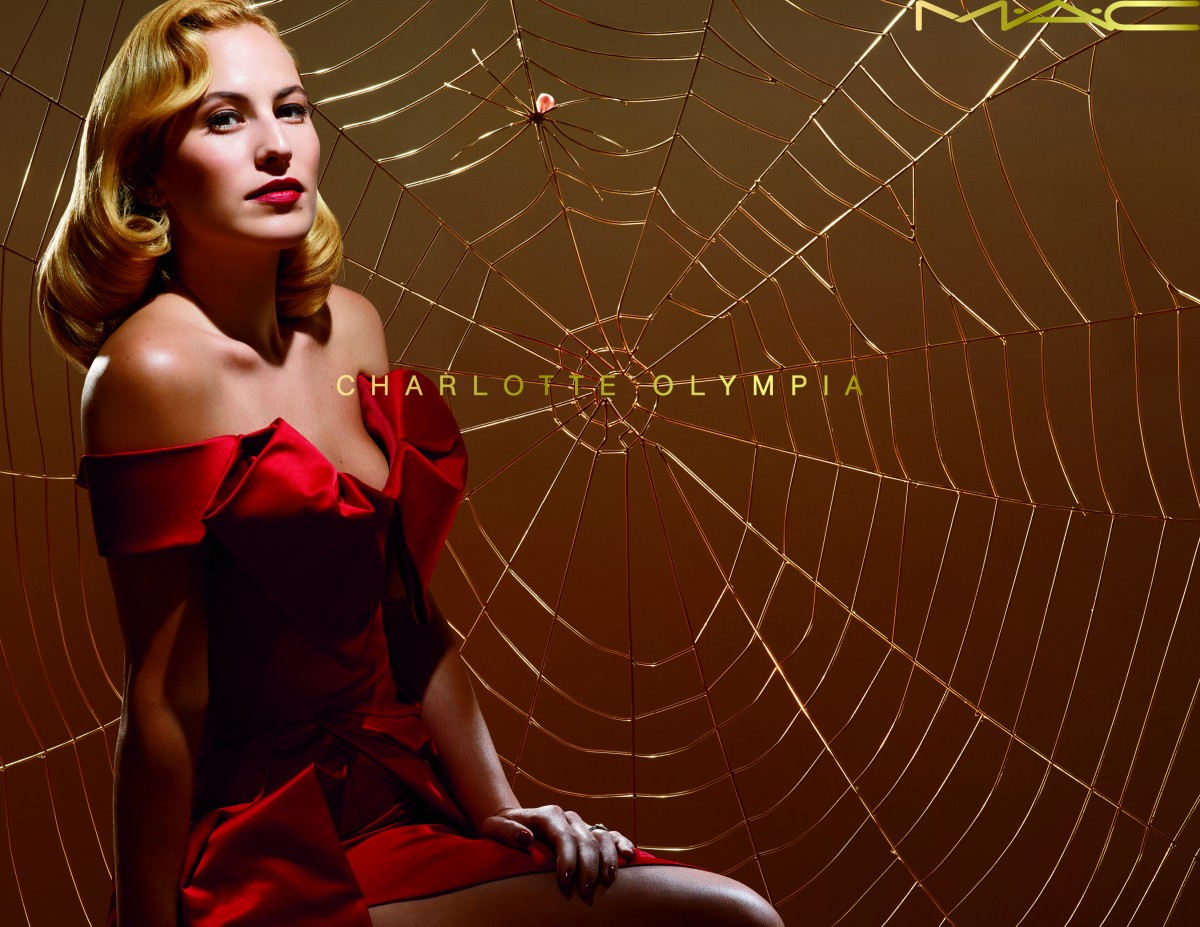 MAC Cosmetics just added another top-notch collaborator to the list, tapping British design house Charlotte Olympia for a 21 product collection out this month. Charlotte Olympia Dellal, who's popular for her fun Art Deco-inspired accessories and shoes, helped design a colorful collection with whimsical packaging that channels the vintage glam of silver-screen sirens and Old Hollywood. A few highlights: Lipstick in three shades of red to match different skin tones, Zoom Lash Mascara, and Liquid Eyeliner Pigment for executing a perfect cat-eye, key to any vintage-glam beauty arsenal. All casings feature acrylic glass and gold accents, a Charlotte Olympia signature.
"Beauty plays a big role in my life; my style is defined by my hair and makeup, which is inspired by the glamorous stars from the silver screen," the designer said in a statement. "My grandmother Zehava was a very glamorous woman who never left the house without perfect hair and red lipstick, inspiring my own beauty look. I remember her drawer full of lipsticks and trying them on whenever I visited."
"When I started wearing makeup as a teenager I wore a lot of eyeliner," she added. "I only started wearing red lipstick when I first dyed my hair red in 2007; this was the turning point in my beauty style. I have always loved Rita Hayworth which is what inspired me to color my hair and wear red lipstick to complete my pinup makeover."
As for the spiderweb pattern? "The spider web logo comes from Charlotte's Web, the children's book by E.B. White; it was a favourite of mine growing up and of course the spider protagonist shares my name."
All pieces are available online March 17 and in stores from March 24 to May 5. Check out all 21 products below.