The Daily's contributing editor Charlotte Bickley has done the homework for us! She's tested out some of the best facials that New York City has to offer and writes in with her experience. 
New year, better skin! For me one of my New Year's resolutions is "less is more" in many aspects of my life… mostly regarding my skin. One of my favorite it girls, Hailey Bieber, is all about the less is more face movement too and is now known to have "glazed donut skin." Overtime I have become knowledgeable in the skincare industry, and I have become obsessed with finding the best facials in NYC! Recently, I feel most confident regarding my skin when I don't wear much makeup. I love when my face feels fresh and dewy lathered in post facial products. This natural glow from facials and from post facial products makes me feel my best and I feel my skin looks it's best too. Many who have never gotten facials wonder where to start or why it's even necessary. According to my research -"Facials reduce fine lines, age spots, and relieve dehydrated skin. With these benefits, facials make us feel better about our skin. With the use of exfoliation, massage, and the penetration of nutrients and antioxidants, facials also fight to reverse aging." On my hunt to find the best facials in the Big Apple I learned each facial you get is really specific and serves a different purpose. Whether you are wanting a pre event facial or you really want a deep cleaning of your skin- I have you covered to navigating the perfect regimen that best suits your skin!
STALLE STUDIOS
I'll start with @stallestudios  a very adorable little facial studio located in Soho! @elizabethgracehand worked as one of the top facialists at Barbara Sturm before starting her own company. For the very advanced skincare gurus, Elizabeth sits on the curation committee at Violet Grey. Sitting on this committee proves her knowledge about the skincare world and really shows in her facial work.  Elizabeth, known for her never aging skin, is incredible at creating bespoke facials that cater to every different skin type. Her skill sets range when it comes to skincare but my favorite reason to visit Ställe Studios is for a pre event facial! Pre event facial- exactly how it sounds, gets your skin into the best condition prior to a big event (wedding, party, red carpet etc). Elizabeth has the best products and has a ton of different modalities. Her routines are totally customizable down to the specific cleanser she uses per treatment and vary each time depending on the skin type. Not to mention the girl gives the best facial massage ever and really contours the skin, specifically the cheek bones to have you picture perfect. Elizabeth also sells some of the best skincare brands at her studio including Furtuna Skin, which I've become obsessed with since frequenting Elizabeth's spa. If you do get a facial with her make sure you get the blue balm form FS at check out. She also plans to open another studio in NoLIta, NY… MAJOR!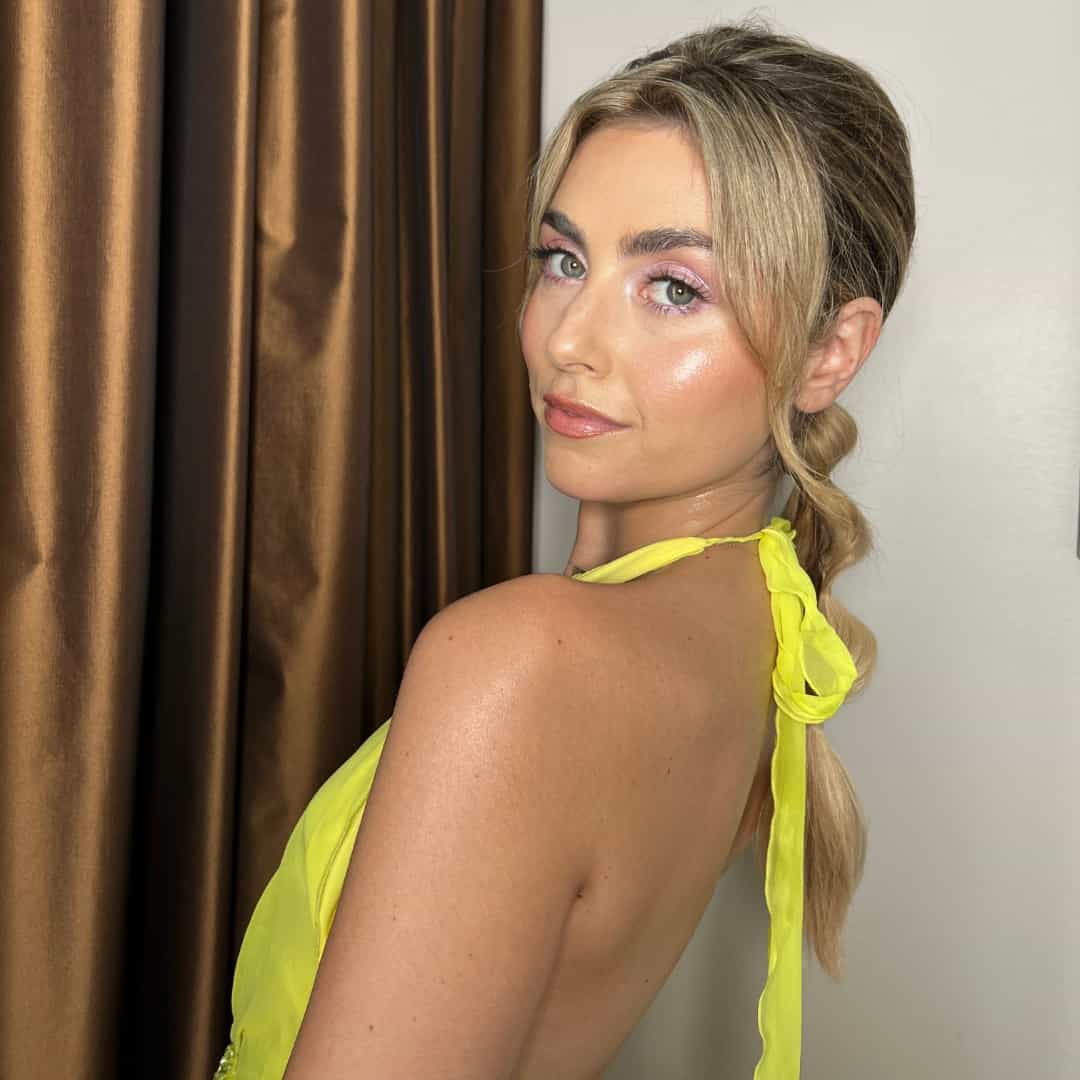 Book your appointment at Stallë Studios
MARIO BADESCU
Best kept secret, that you don't know unless you know, is the OG European facial from Mario Badescu in NYC. The spa is located  on East 52nd and is one of my favorites to frequent. This facial compared to very pricey facials you can stumble upon in NYC, is only $65 dollars for 60 minutes of a deep cleaning treatment. For this price you get the full exctraction- and not like the lame exctactions… the ones that really get the pimples out. You also get a light neck and face massage. We love an added massage! Check out Vivian Tu and her experience with the MB facial. Most clients tend to go every month because of how good the results are and not to mention how affordable it is. The never aging Martha Stewart (who if you didn't know is 81-years-old) swears by this facial from Mario Badescu. Another added benefit the spa gives you samples after the facial to cater to your skin needs. My favorite product from MB is their Vitamin C cream. It's made in-house from a chemist and it seriously leaves you looking dewy, hydrated, and glowy!
Book your appointment at Mario Badescu
HOUSE OF GRŌ
The Mushroom obsession is real and that's why for all you lovers of the shroom- I have a very unique and incredible facial to bring to your attention- The GRŌ GLOW FACIAL from House of Grō, which is located at the members club Casa Cipriani in lower Manhattan. The best part is you don't have to be a member to visit the spa and experience this facial! This brand is all about family legacy and the founders, who are also siblings, Irina and Sam, attribute their great grandmother "Bivi" for the ethos and formulation of the brand. She was the one who spearheaded HOG's "superstar ingredient, Chaga mushroom, as a traditional skin health remedy throughout our lives". The facial is super different from any other facial I've gotten, which is why I love it so much! To attain the GRŌ GLOW the whole facial is Fueled by hemp, plant-based oils and the ancient power of the rare Chaga mushroom as mentioned before. You leave the spa with skin that radiates glow and good vibes! They also have a fabulous skincare line. My favorite product is the EYE DETOX – BRIGHTENING OIL. This product is best to remove/reduce dark circles or puffiness underneath the eyes! As a gift with the facial they give you this product!  Ask for head esthetician Samantha- she's amazing and you can ask her for the Buccal Face Massage Or 'Internal Contouring' a facial technique giving you sculpted cheekbones! ***Secret hack is leave this bottle in your refrigerator and generously apply the applicator underneath your eyes for a few minutes on each side. The difference is crazy! For all Casa Cip hotel goers, they've learned the hack too and now have included a mini eye detox bottle in all of the mini fridges. Super chic.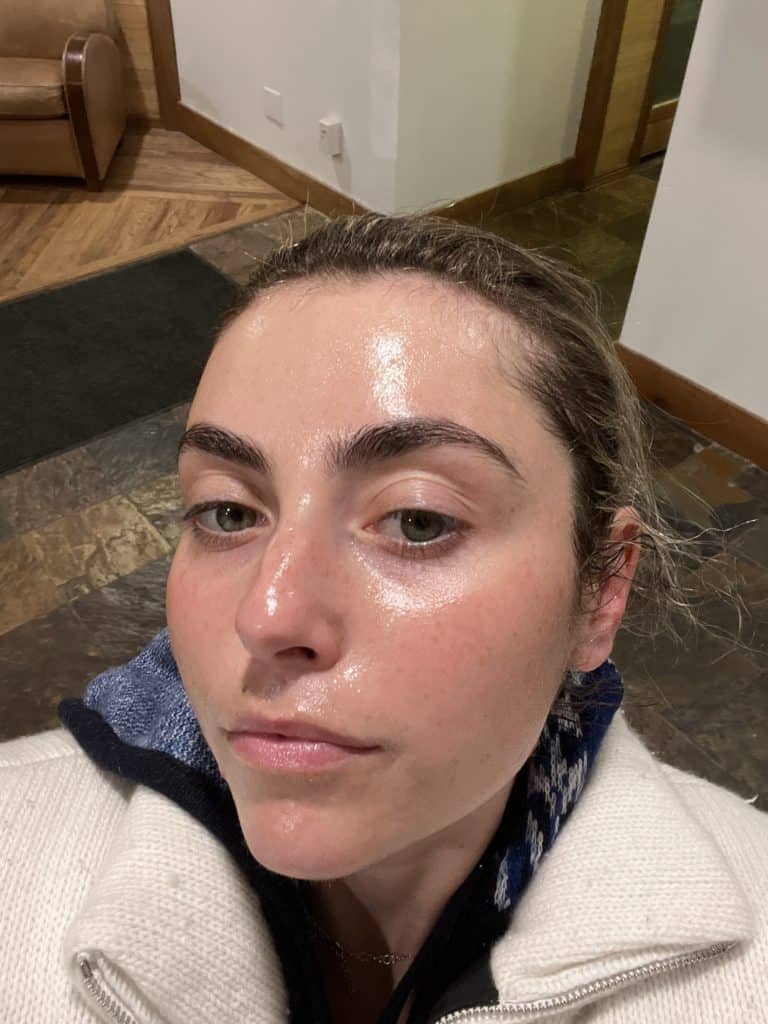 Book your GRŌ GLOW FACIAL
DR. DENNIS GROSS
Number 4 on the list is from the one and only Dr. Dennis Gross Dermatology. I basically live and breath everything Dr. Gross. He happens to be my medical dermatologist in NYC, but his practice also offers a variety of Med Spa options. When I feel my skin needs a refresh post sun or my skin look tired, I'll visit his office for a very light chemical peel. I would recommend visiting the office and getting a consult to know which peel or facial works best for your skin. Dr. Gross also has an INCREDIBLE line of products sold all over the world. I swear by his deep dewy cream- it's the the secret to my everyday glow!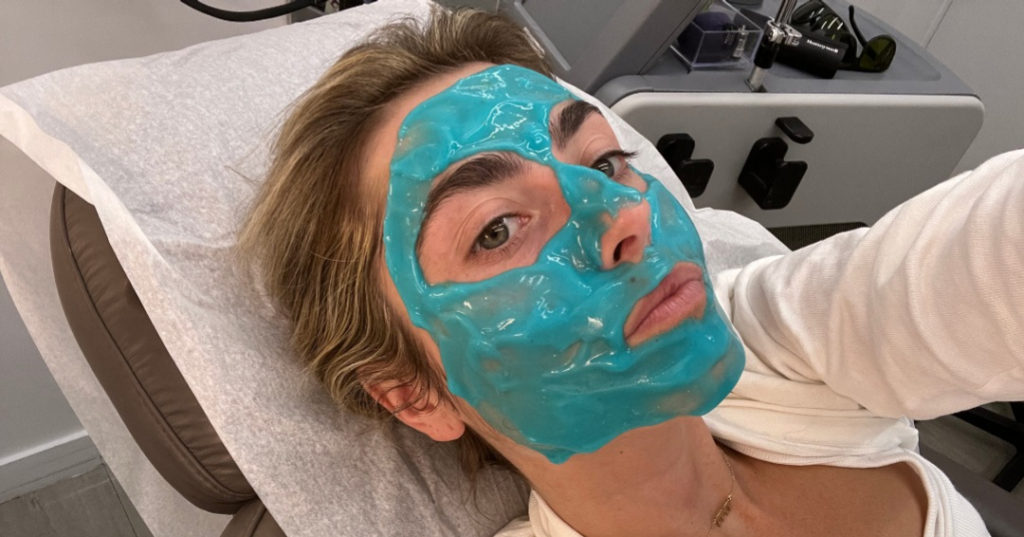 Book your appointment at Dr. Dennis Gross 
BARBARA STURM
Making my list of the top facials in Manhattan comes probably by no surprise- Dr. Barbara Sturm. If you don't know of Barbara, she's the brains and beauty behind the brand. Her skin is impeccable and makes you trust in all of her products. Not to mention, her daughter Charly, who's also Barbara clone is heavily involved in the brand. We love a fam business! They are seriously the cutest mother/daughter duo ever and seemingly taking over the skincare industry. The spas are located on Mercer Street in Soho and Madison Ave on the Upper East Side. Reason to go to their spas… not only for all the amazing products but to experience the iconic STURMGLOW facial. You just leave the spa looking super dewy and fresh and obviously with the signature BS Glow! Upon check out it will be hard to leave without trying some of their products- 2 favorites of mine are the signature glow drops or the face mask. Both are must-haves in your daily routine.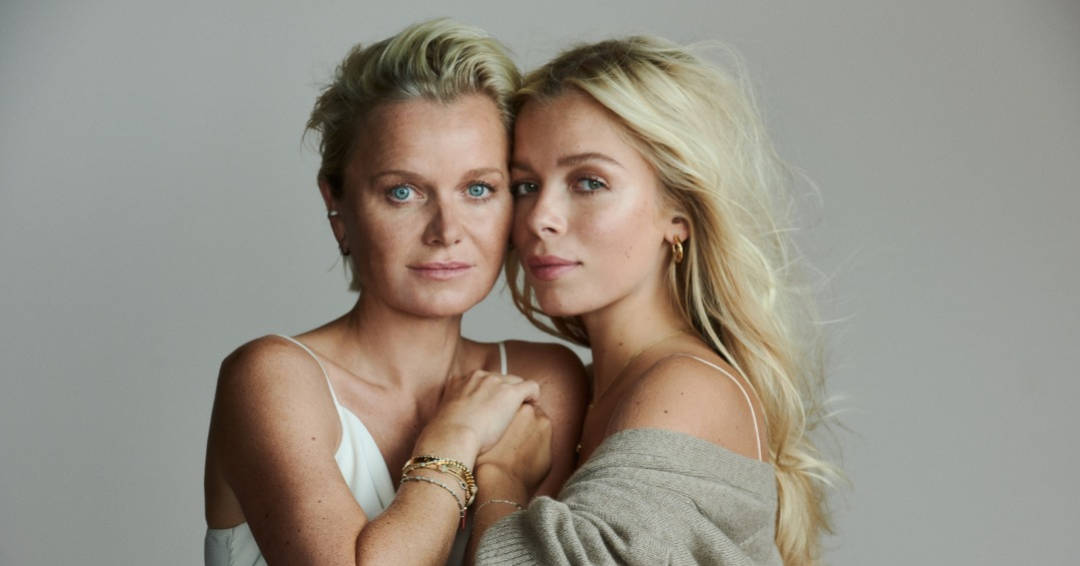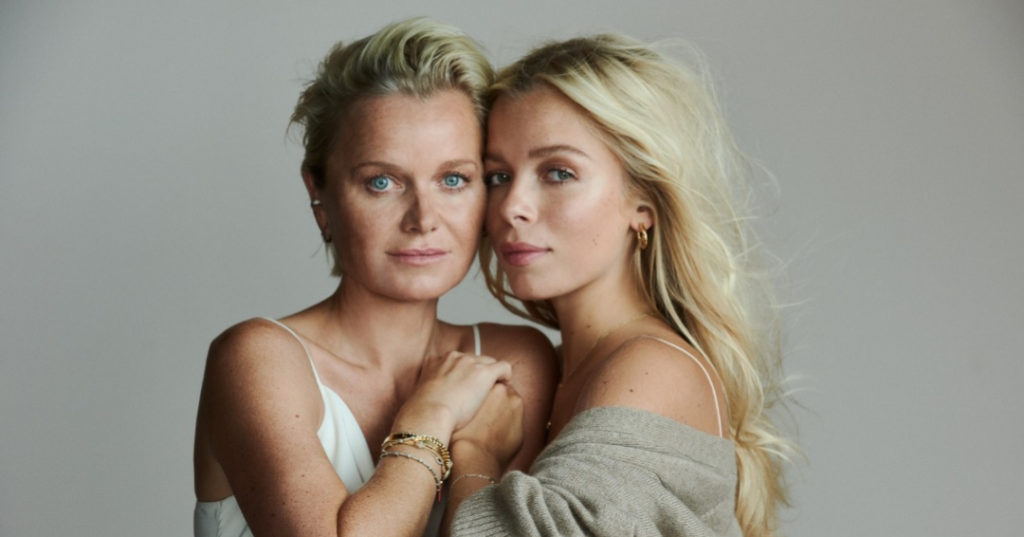 JTAV
JTAV clinical skincare is number 6 on the list! Founded by Joie Tavernise, the spa offers a lot of different services such as Facials, laser hair removal, and even lymphatic drainages. I visited JTAV in early September after my summer travels and a lot of sun exposure. Joie and her team came up with the best bespoke facial for me. First step was dermaplaning to remove dead skin cells and peach fuzz, so products can penetrate better into the skin. Dermaplaning is my secret fetish, I'm obsessed with it! Next, the HydraFacial with extractions to decongest the pores and hydrate the skin. Followed by Laser Genesis to boost collagen production, and treat sun damage and uneven texture. Finishing up with the JTAV Brighten and Firm serum, loaded with Vitamins C and E for a beautiful glow. If you'd like to book at JTAV make sure to ask for the "chbickley" facial or you can create your own routine per the recommendations of the esticiatons.
Pro tip: Sabrias Brows is also located at JTAV so pre or post any treatment you can also get your brows done by the best! The only person I ever let touch my eyebrows.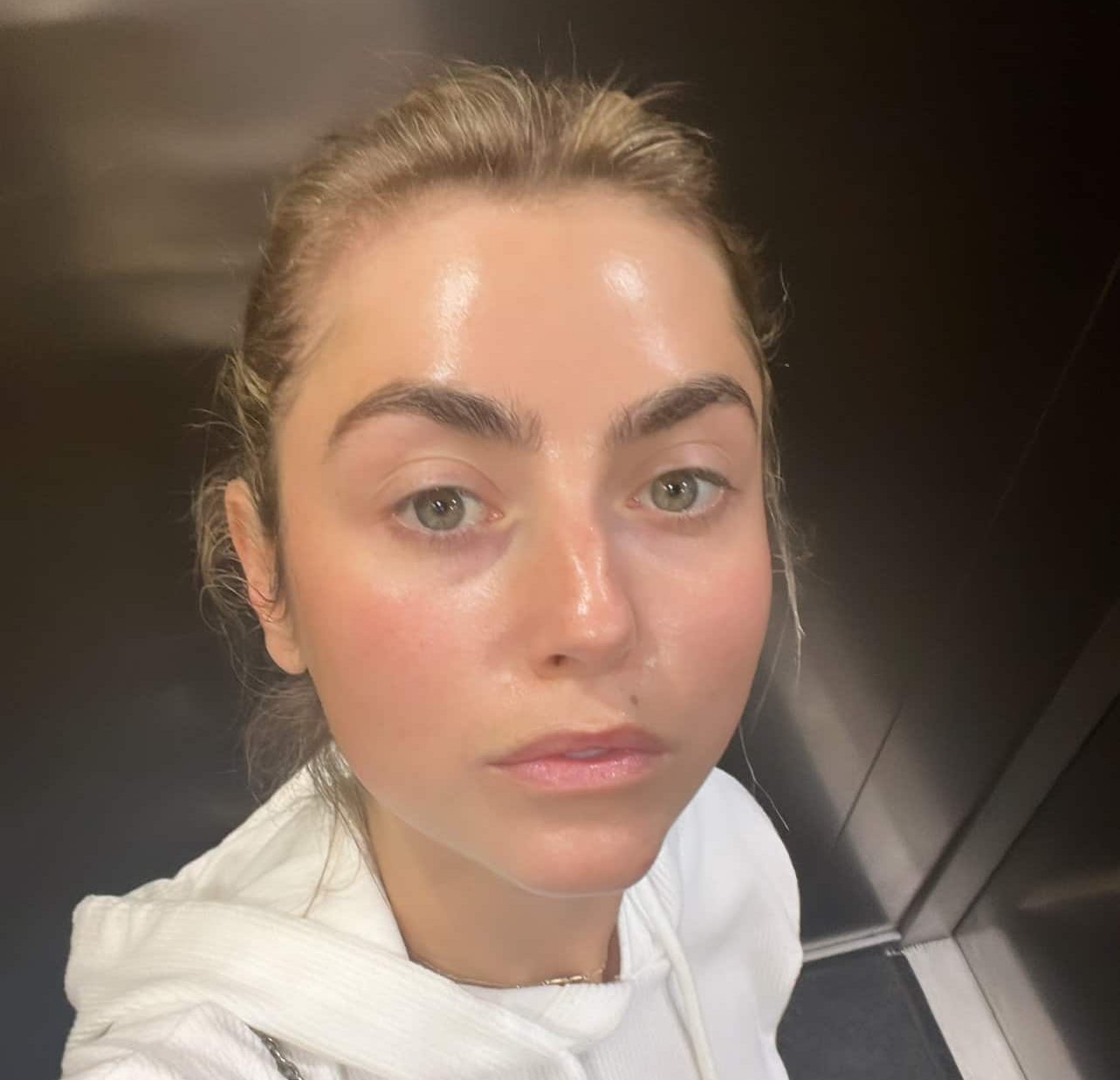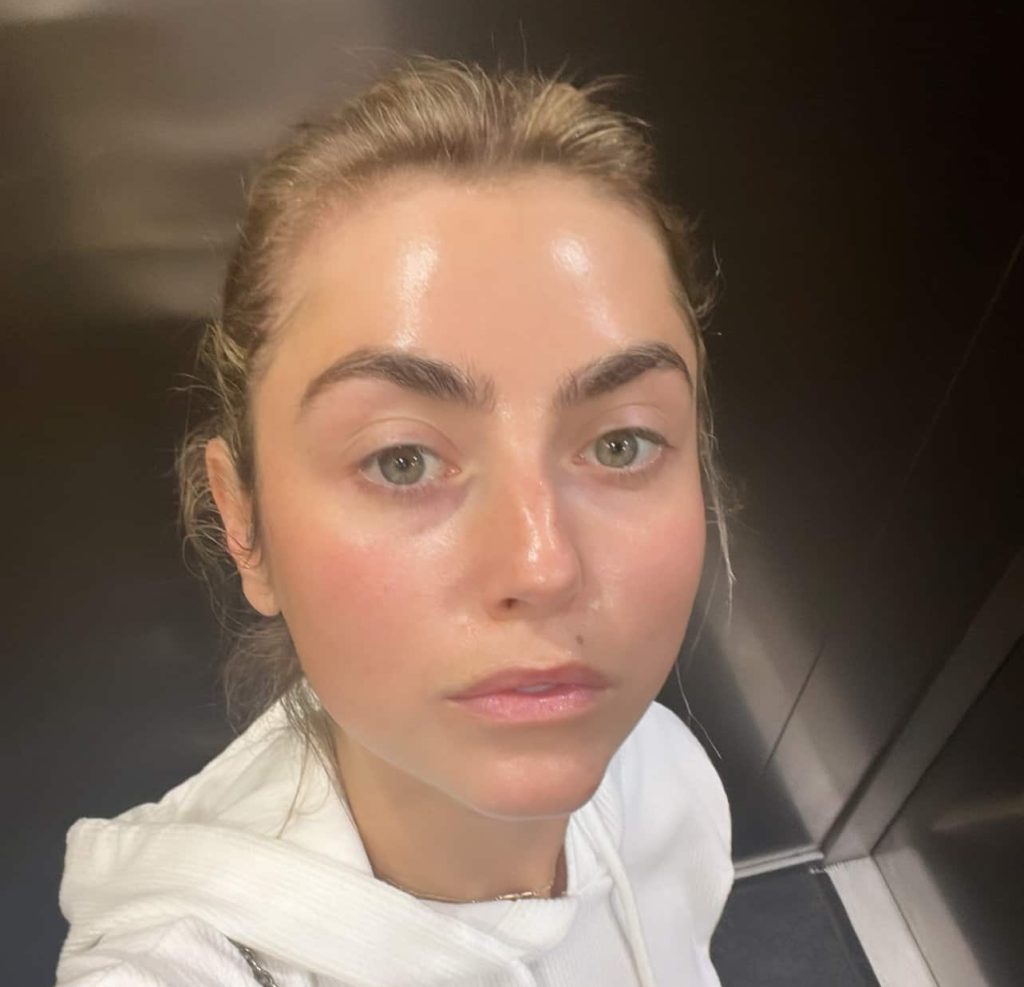 CLINIQUE DES CHAMPS ELYSÉES
Last on the list but certainly not least is Clinique des Champs Elysées New York. Known for its number one spot as the best clinic in Europe, has arrived in New York. Located in the heart of Manhattan, Clinique des Champs Elysées New York features the latest cosmetic treatments and most innovative procedures for the skin, face, and body.  Clinique des Champs Elysées New York provides a wide range of services all on their website but I visited the med spa specifically to try their hydrafacial. You first meet with Dr. Nikolas to discuss all you skin needs and he'll do a brief evaluation of you skin. Meeting with a doctor does increase the feel of a "high-end" clinic. NYC air pollution and daily makeup even if you clean your skin daily, unfortunately still leaves residue. You may have heard of the Hydrafacial- it's a super simple and efficient way to brighten your complexion. To have clean and fresh skin with lots of hydration and shine, it is recommended to do a monthly hydrafacial. Hydrafacial: Deeply cleanses, exfoliates, and hydrates. The Patented technology cleanses, extracts, and hydrates skin with only one session. Boosted with super serums made from nourishing ingredients. Hydrafacial will create an instantly bright, and glowy complexion in just 3 steps. Here's a look at my visit to the spa.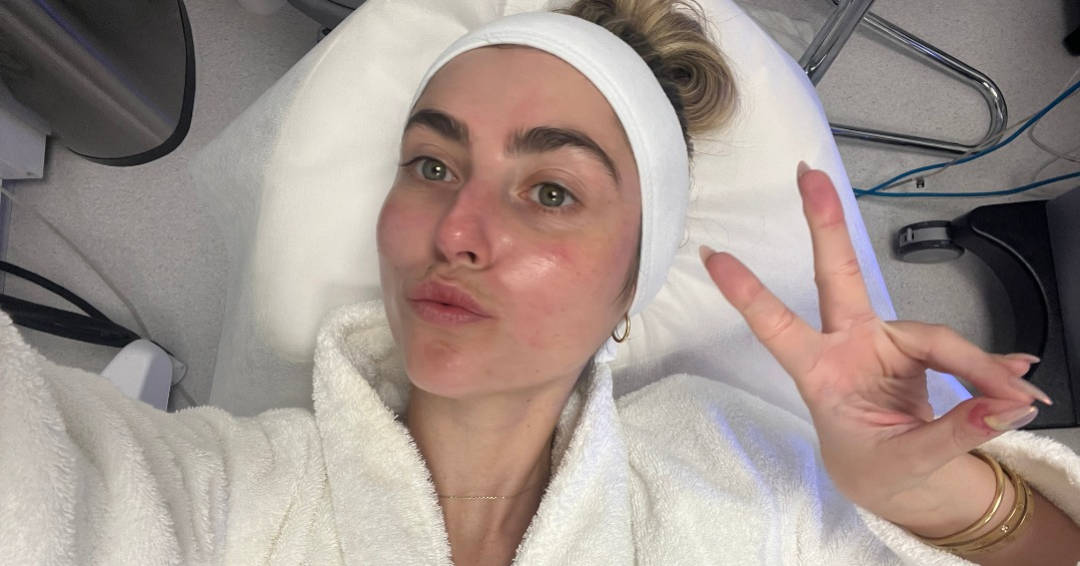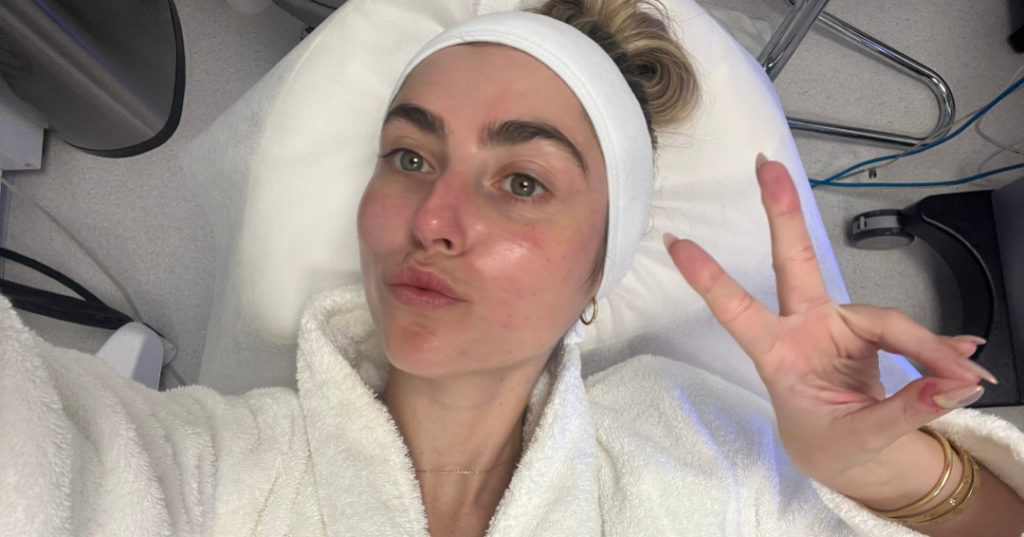 Click to book your appointment at Clinique des Champs Elysées
Happy facials everyone!