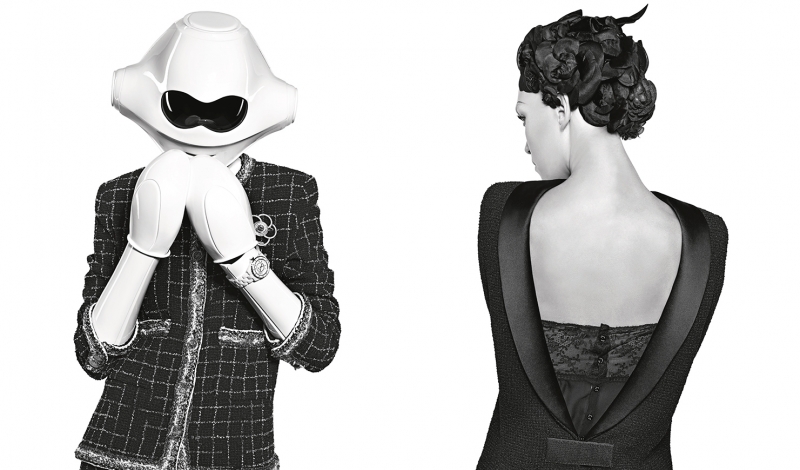 Chanel Unveils Spring/Summer 2017 RTW Ad Campaign
Pop Lolitas, cyber punks, robots, and one of the best floral crowns we've seen to date…Chanel's new Spring/Summer 2017 ad campaign has it all! But would you expect any less from Karl Lagerfeld? Shot, as always, by the Karl himself, the campaign features models in ensembles that celebrate the many cultural influences on fashion today. The beauty of the modern woman is that she can be all things and pull references from every era and cultural movement. Everyone knows that fashion starts in the streets, but Karl is the master at taking the trends and making them classics (and classy, for that matter).
The campaign features pieces from the collection, including tweed jackets with circuit board motifs and a pink silk jacket with a hypnotic print accentuated with two of the Chanel's iconic J12 watches to emphasize the luxury of owning watches in the digital age. Looks are adorned with jewels from the Plume de CHANEL, Sous le signe du Lion, Camélia and Ruban collections. And Harlequin style ruffles are the feature of a statement-making top, offset by a Joan Jett coif. The best, of course, is the Chanel Bot that trotted down the runway at Chanel's Spring/Summer 2017 runway show in Paris—perhaps an ode to the Kaiser, who endlessly churns out hit after hit after hit for decades.