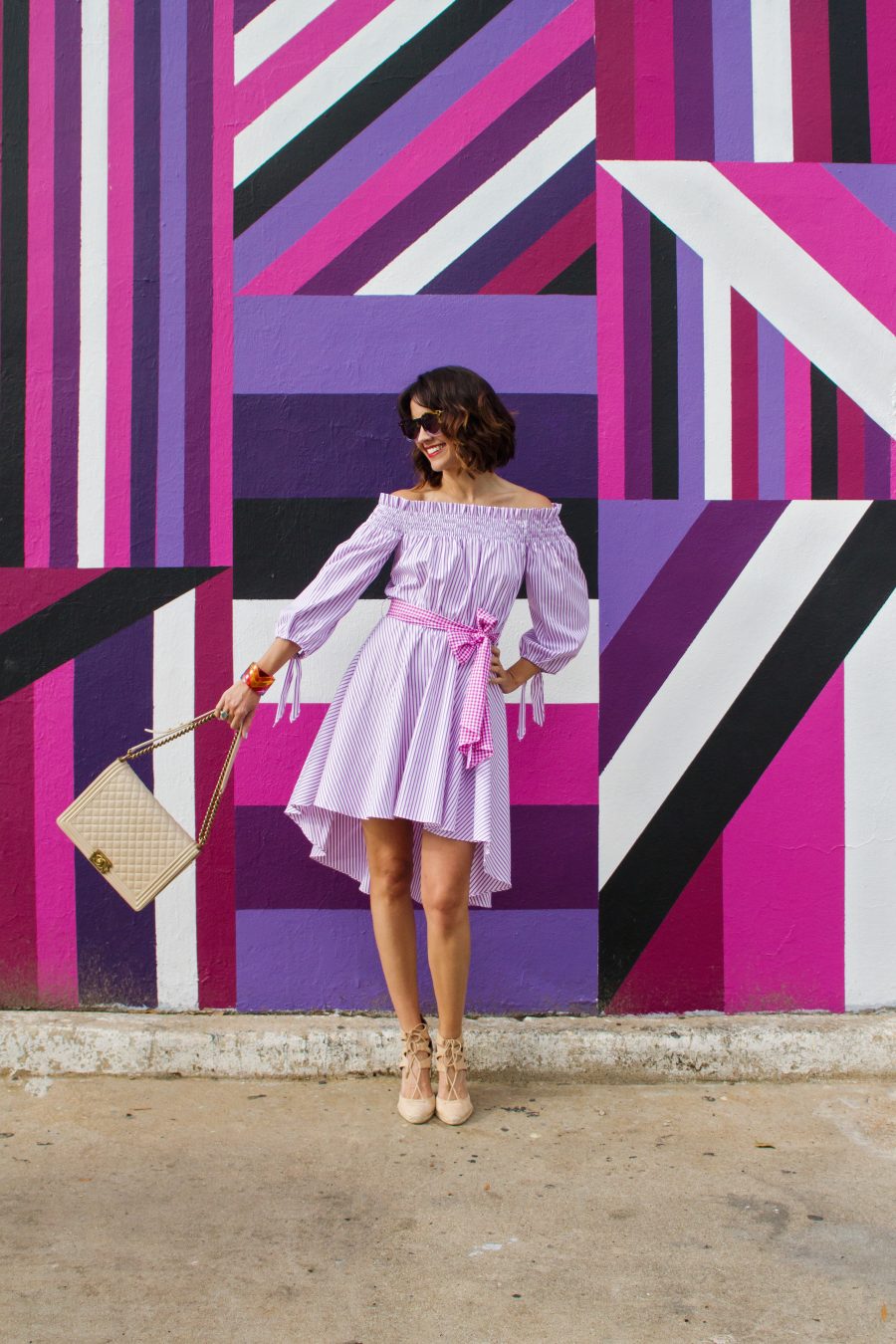 Looking for some mid-day style inspiration? Meet Carrie Colbert, the business woman-turned-fashion blogger behind Wear+Where+Well, a destination for inspiration for what to wear, where to go, and how to live. The Houston, Texas native breaks down her backstory and what the blogging scene is like out west… 
What made you think the world needed Wear + Where + Well?
Wear + Where + Well was born out of my love for fashion, travel, writing, and my entrepreneurial spirit. On the fashion front, we've carved out a nice niche for ourselves. With a focus on creating colorful content, we like to highlight talented, emerging, and independent designers as well as heritage brands that are innovating themselves in the industry. Much of that content is developed from our travels around the country and the world.
What were you doing before you started your site?
I started the website in November 2014 while I was still working full time as an executive in the energy industry. I had a long, successful, fulfilling career in engineering and finance. But as Wear + Where + Well quickly grew, I needed and wanted to spend more time on the site. So, after 17 years in the corporate world, I "retired" at his year from that career. I'm now focusing my time and business skills on Wear + Where + Well. As an aside, I do have an energy investing / consulting company as well, but the majority of my time is spent on Wear + Where + Well these days.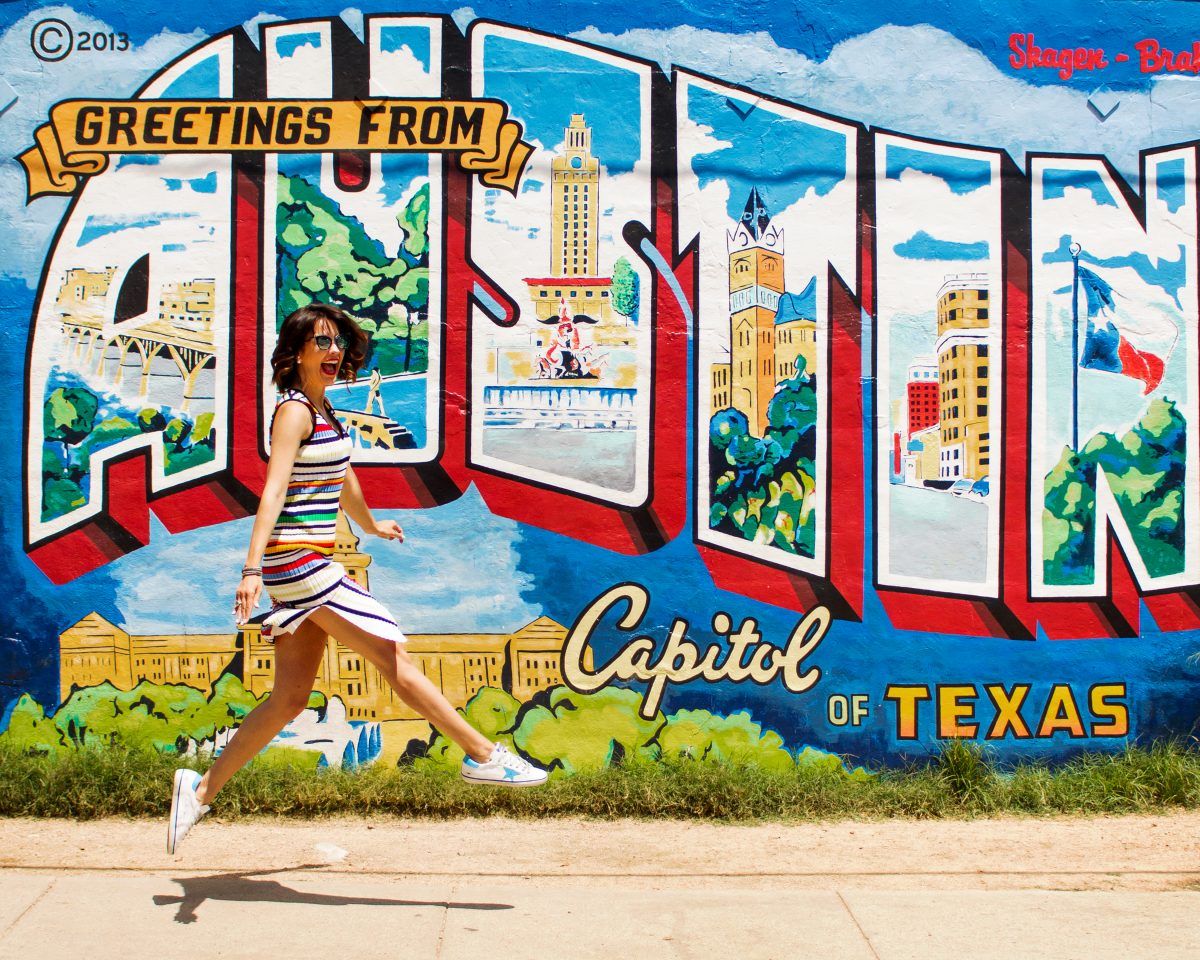 What made you transition from finance to fashion?
Passion. Plain and simply, passion. The desire to be creative, my love for style, and my acumen for business all combined to give me the push to take the leap. It's an exciting new phase of life for me. I love a good challenge! It'll be fun to see where this new path takes me.
What's the fashion scene like in Texas?
The Texas fashion scene is definitely progressing. For the longest time, affluent people would choose to spend their fashion dollars on well-known, traditional design houses such as Valentino, Chanel, and Dior. Slowly but surely, we are seeing an awareness of and affinity for more fashion-forward styles and emerging designers. Houston itself is a very international, diverse, cultured city, so it's nice to begin to see that broad spectrum reflected in the style scene.
How do you describe your style?
Vibrant, unafraid, and forward.
Are you traveling anywhere this summer?
This has already been a year full of travel! I covered more than 75K miles in the air in the first quarter of the year, with domestic trips to New York City, Miami, Las Vegas, Aspen, Colorado, and more, as well as overseas trips to London, Milan, and Dubai. For the summer, we are playing it more by ear. After years and years of having limited time off while working a corporate job, now I love that I have the flexibility in my schedule to say yes to travel opportunities as they come up! No doubt about it, we will definitely be escaping the Texas heat by spending a good portion of the summer in Aspen.
What are you loving on the fashion front right now?
With the Texas heat and humidity already in full force, I'm gravitating towars easy breezy summer dresses. My day-to-day favorites right now are from Lisa Marie Fernandez, Dodo Bar Or, and DVF. I, like so many others, can't get enough of the off-the-shoulder trend. For this look, Caroline Constas is my go-to designer, both for tops and dresses.
What trend will we never find anyone wearing in Houston?
I, for one, love outerwear! Every season I am drawn to beautiful coats. Sadly, we rarely get the chance to wear heavy outerwear here, even in the dead of winter.
Where are you go-to places for shopping, be it stores or websites?
I must confess that I actually do not like shopping in stores. I don't like the crowds and the process of trying on clothes. I much prefer the convenience of online shopping! I probably do 95 percent of my shopping online. My go-to sites are Net-A-Porter, Moda Operandi, and Matches Fashion. All three offer fabulous fashion, plus amazing service and quick shipping. When I do need to shop locally, I enjoy Baanou boutique and Tootsie's.
The feel of your blog and Instagram is super colorful and fun—where do you look for inspiration?
Thank you! Color totally makes me happy. I embrace it in all parts of my life. So why wouldn't I embrace it in my personal style? As for inspiration, this might sound cliché, but inspiration is everywhere! I draw inspiration from so many different non-fashion arenas like interior design, graphic design, modern art, and my travels.
Have you ever been to NYFW?
I attended my first NYFW in February 2014. Since then, I've gone to NYC each season to attend. Plus, I've had the pleasure of attending London, Paris, and Milan fashion weeks as well.
What's a fun fact about you?
Two things: First, I love golf! I grew up playing competitively. Though I've gotten away from it a bit in the last few years, I'm enjoying picking it back up this summer. Second, I am a spreadsheet fanatic. I guess it's the engineering nerd in me, but I get really excited when I learn a new Excel shortcut or create a really well designed spreadsheet model. [Laughs]
PLUS! Carrie's Five Tips for Aspiring Bloggers: 
Decide whether blogging is a hobby for you or a business. Either option is fine. But make that determination from the onset. That will determine how you approach operating your website.
Treat it as a business. Assuming blogging is a business venture for you, then treat it as a business at all times. That means that you must think about how all of your actions—both in-person and online—reflect upon your brand.
Know your numbers. You need to know your business better than anyone else. Know your website statistics, know your customer demographics, know what content performs well for you, know any and all numbers pertaining to your business.
Play the long game. Too many people sell out too quickly. They are willing to promote anything to earn a dollar, without much thought as to whether that partnership is truly in line with the long-term vision of the website. Don't trade a short-term dollar for the long-term value of your brand.
Be true to you. Believe in yourself, believe in your style, believe in your vision. Avoid the comparison game. Keep doing you and carve out your own niche in this world. Remember that you are your own best advocate.