To put it simply, Phoenix, Arizona native turned Cali girl Annie Lawless has beauty and brains. The blogger has been listed on Forbe's 30 Under 30 list and presents everything from fashion to health to philosophy on her site Blawnde. Here, she breaks down her story.
What made you launch Blawnde?
For years, I read so many blogs for different reasons, like fashion, wellness, recipes, and beauty tips. I always had a hard time finding everything I wanted in one place or seeing other parts of a blogger's life outside the topic of their blog. It was great to see what they were wearing, but what about their diet, fitness philosophy, and life story? I wanted to create a space where I could include a wider variety of content from my life as a whole, not just one aspect of it. I think my readers want to connect in an authentic way, and sharing more than one category of my life helps do that.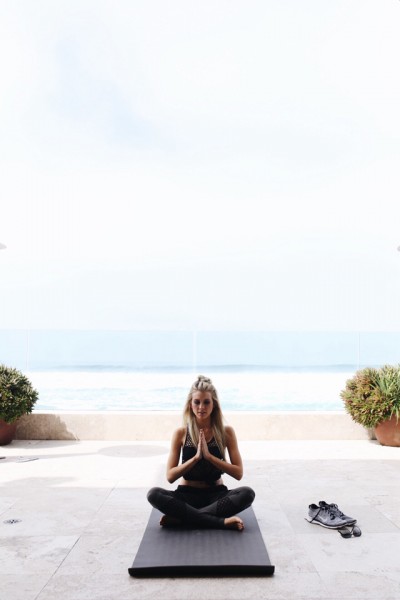 You're also an entrepreneur and started Suja Juice.
Yes! Suja is an organic cold-pressed juice company that I started five years ago with my best friend in San Diego. I have Celiac disease and got into juicing as a teenager to improve my health and heal the damage cause by consuming gluten for so long. Suja grew from a local home delivery service into a nationally distributed beverage company carried in retailers like Whole Foods, Costco, Target, Vons, Publix, and Amazon. We sold a portion of the company to Coca Cola in August last year and I recently stepped away from my daily role to put my energy and attention into a new project. Stay tuned!
Are you a big juicer today? 
Yes! I still love to juice, and my favorite blends are always very green. I don't use lots of fruit and sometimes none at all because I've really grown to love the earthiness of leafy greens. Some of my favorite unique ingredients to use that bring great flavor and nutrition are fennel, turmeric, and parsley.
How did you balance a full-time job and blogging?
I didn't! But, I do my best and just know that it's impossible to do everything perfectly all the time. I try not to be too hard on myself. There are times I will go three to four days without getting a blog post up, and that's not my ideal posting schedule but it happens. I also need personal time with my family, I travel a lot, and I'm working on several projects, so I make to-do lists, prioritize tasks, and don't beat myself up when something doesn't happen how I planned.
You've been listed on Forbes' 30 under 30 list, which named Saja the second most-promising company. How does that feel?
Pretty surreal and amazing. I've read the list every year, and the people on it have accomplished such great things. I was traveling when it came out, so it picked it up in an airport and it was just the most overwhelming feeling of gratitude, pride, and excitement to see myself among the other nominees on the list. Forbes is such a credible publication and I am so honored and humbled to be recognized by them.
How do you describe your style?
My style is very classic and minimal with a slight masculine edge. I love good basics and gravitate toward a neutrals like black, white, gray, and nude. I rarely wear patterns and prints, and I never wear florals or ruffles.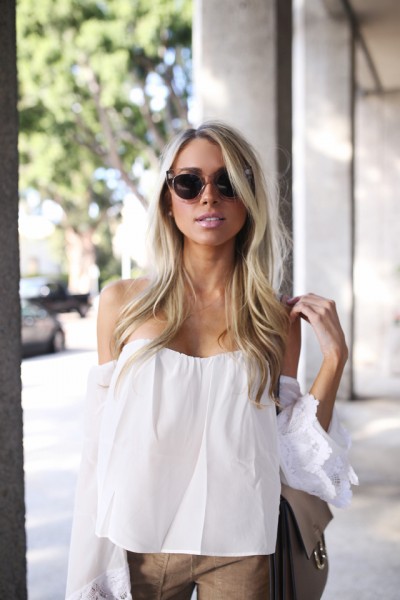 Favorite online shopping destinations right now?
Net-A-Porter is always my go-to for bags and shoes—when I buy accessories, I like to splurge and buy high-quality. I love Forward by Elyse Walker when I need a dress for an event or a great staple piece like a blazer or chunky sweater because they carry interesting items you don't see everywhere. For basics, I love Shopbop because they carry all of my favorite T-shirt and denim brands like T by Alexander Wang, Vince, and Frame.
Have you always been interested in fashion?
Yes! From the time I was a child, I always dressed myself and would wear an outfit I liked on repeat for several weeks. I was an extreme tomboy, so I got really into basketball shorts, Nike Air Jordans, and oversized T-shirts. I also loved flannels tied around my waist with Doc Martens and my hair in a top knot. Although they weren't the cutest of looks, developing my own sense of style and following the beat of my own drum helped me wear my clothes with confidence and learn what I liked. As long as I feel good in what I'm wearing, I don't really care what anyone else thinks.
Do blawndes really have more fun?
I may biased, but yes! I've been bleaching my hair for 10 years. It makes me feel light, feminine, confident, and fun. I've put my hair through a lot and the damage from coloring motivated me to dye it back brown once, and I just didn't feel like myself. I immediately dyed it blonde and committed to dealing with the damage.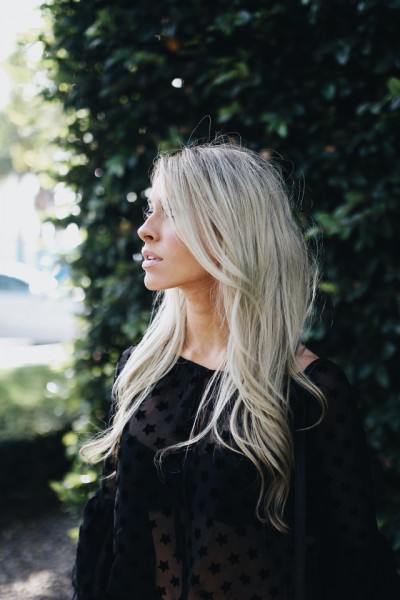 What's a health practice you live by?
Cut out sugar! Sugar is the devil and it's poison. You don't need it in your body or your life.
And how about a style tip? 
Keep it simple and invest in high-quality basics! A great white T-shirt with perfect fitting jeans and a Chanel bag will never go out of style.
Any details on your upcoming project?
I am hoping to launch a new brand in the next year or two.
What's something we'd be surprised to learn about you?
I am extremely introverted and really love curling up at home with a good book. I much prefer my quiet time over being out at parties and clubs, but I can definitely do that when I need to be social and attend events. As long as I get to go home and hibernate after.
PLUS! Annie's 5 Tips for Aspiring Bloggers…
1. Be authentic. Don't try to be someone you're not. People want to connect with YOU.
2. Be consistent. Keeping your site fresh with new content is the most important tool for driving readership.
3. Engage your readers. If they take the time to comment, write them back. Interact.
4. It's not about the money. If you're a fashion blog and a kitchen appliance company wants to pay you to blog about a blender, it'll be obvious to your readers that you're only posting about it because you got paid. That is a huge turn-off because your readers want to trust your opinion. Be selective, and turn things down that don't make sense. In the long run, it will pay off.
5. Have fun! Don't get caught up in having the perfect blog with perfect graphics and a perfect layout. Have fun sharing yourself with your audience. That's what they really want from your site.