Read today's dose of chic intel right here…
Kylie Jenner Makes Forbes List of Wealthiest Self-Made Women (Forbes)
Jenner is ranked 27 on the list, which includes Oprah Winfrey (6) and Sheryl Sandberg (12), and, at age 21, is the youngest person ever included. Forbes estimates her net worth to be around $900 million, with $800 million of that coming from her beauty brand Kylie Cosmetics, of which she owns 100 percent.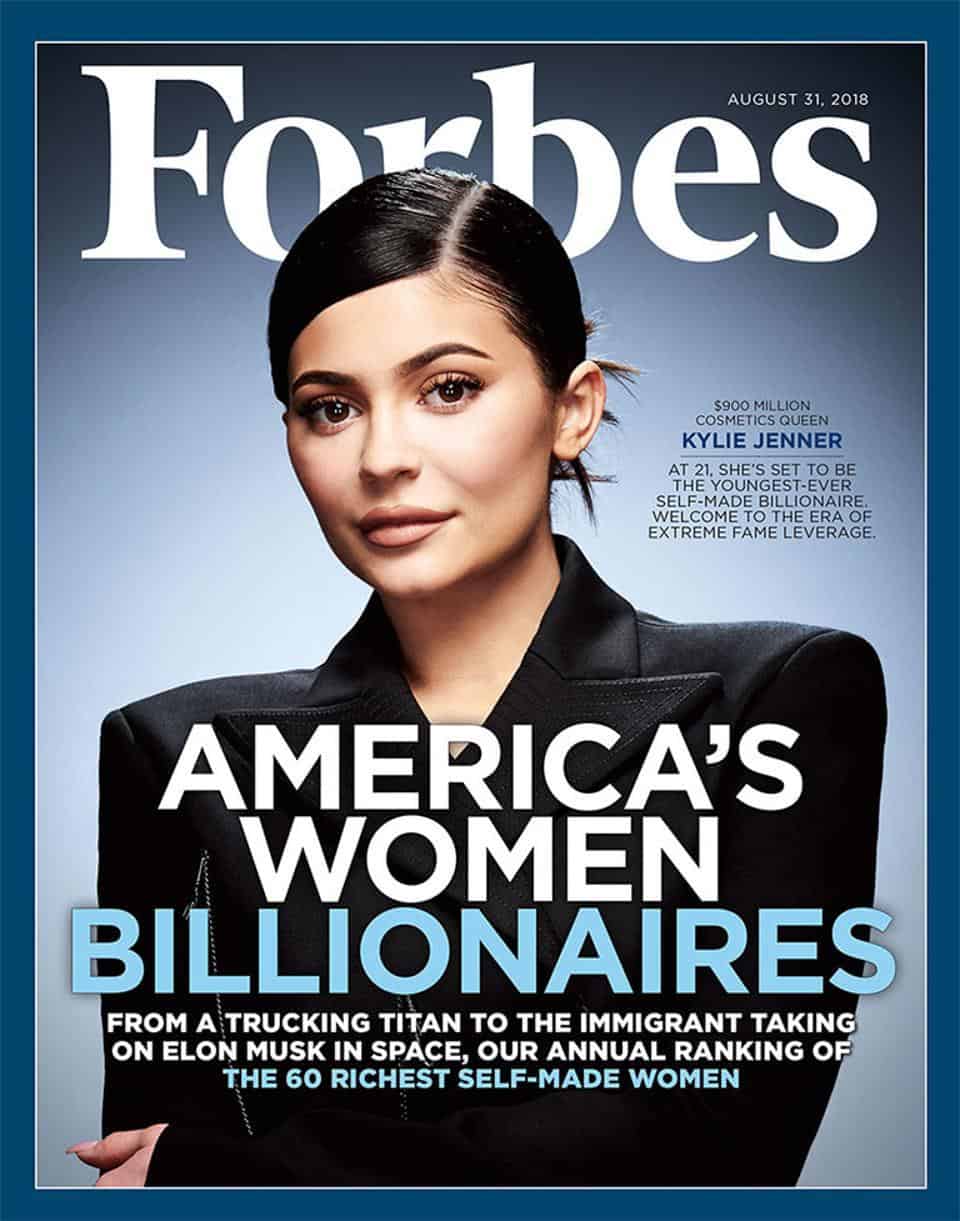 Ashley Graham to Host Beauty Competition Reality Show (WWD)
The model will host season two of Lifetime's talent-driven reality competition "American Beauty Star," taking over from season one host, Adriana Lima. The show also features Beyoncé's makeup artist, Sir John, as the contestants' mentor. "TV is definitely a career goal," Graham told WWD. "Growing up, I didn't see a lot of women my size when I watched my favorite shows and it's so important that we change that for the next generation and really show them our diverse world."
Burberry Sales Are on the Rise (Business of Fashion)
Riccardo Tisci's first collection for Burberry doesn't debut until September, but already the company's fortunes seem to be on the rise, with a three percent uptick in underlying sales in the first quarter of this year, according to the company. Meanwhile, shares in Burberry have increased 17 percent so far this year.
Bruce Weber Attended Bee Shaffer's Wedding, Despite Ban at Condé Nast (Page Six)
Over the weekend, Weber reportedly attended the wedding of Bee Shaffer (daughter of Anna Wintour) and Francesco Carrozzini (son of the late Italian Vogue editor, Franca Sozzani) at Wintour's country home. Weber was blacklisted from working at Condé Nast earlier this year after the New York Times published a story about his on-set behavior and harassment of male models. At the time, Wintour wrote on Vogue.com that, "I believe strongly in the value of remorse and forgiveness, but I take the allegations very seriously, and we at Condé Nast have decided to put our working relationship with both photographers [Weber and Mario Testino] on hold for the foreseeable future."
Weber told Page Six: "I have known Bee and Francesco since they were little kids and wanted to be there to celebrate with them."
Anti-Aging Clothing Is Now a Thing (The Hollywood Reporter)
Seatle-based tech fabric-focused fashion brand Buki has a new capsule collection created from a proprietary fabric embedded with natural collagen. According to the company's co-founder, Stacy Bennett, the tops, scarf, and pillow cover that make up the collection are "engineered to relay the moisturizing benefits of collagen directly into the skin through state-of-the-art Japanese fiber technology."
"It's marine-sourced collagen, which is essentially fish scales ground into powder that is turned into fabric, and we're the only brand in the world to offer it," Bennett told THR. "People ask if it will wash out or wear out; it won't because the fabric is essentially crafted of collagen. Body-conscious silhouettes allow skin to absorb the collagen peptides that make it feel softer and plumper in less than a minute. And it's a shallow-swimming fish that naturally has UPF 50 properties so the fabric also offers sun protection."
Sounds fishy.
Subscribe to our newsletter and follow us on Facebook to stay up to date on all the latest fashion news and juicy industry gossip.