There's nothing wrong with a little guesswork, but when it comes to real, bona fide intel on what's going on in the always-turbulent world of chic, we turned to the experts, Astrologer Elisabeth Grace and psychic Peri Lyons to give us the dish on the futures of the most-watched designers in Paris. Grace studied the charts and Lyons channeled her sixth sense to provide some insight into how they're faring in their roles both brand new and relatively recent. Did their different techniques produce similar results?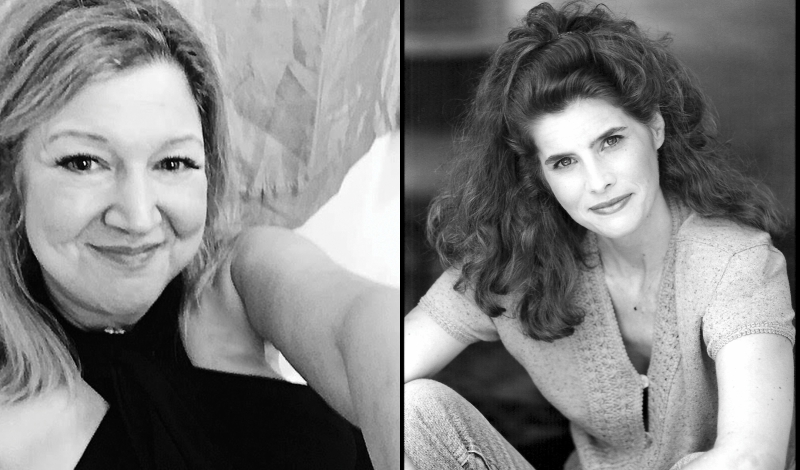 Elisabeth Grace: Elisabeth has a B.A in Philosophy from Wellesley College. Before surrendering full-time to her passion for astrology, she earned a small shelf of awards as a film and TV promo producer in Los Angeles and New York.  Freelance gigs at WNBC and CNBC inspired her smart and fun daily forecast, which includes the astonishing synchronicity of headline news and planetary patterns. She is now a certified professional astrologer, consulting with clients all over the world. She also teaches, using another past life as a stand-up comic to delight and enlighten audiences in the U.S. and Japan. To schedule a consultation about your unique horoscope, here's the 411: http://www.graceastrology.com; e-mail: eg@graceastrology.com; telephone: (917) 743-2571.
Peri Lyons: Peri has modeled, sung with Moby and Courtney Love, posed for paintings in museums, and as a psychic, was profiled in ArtInfo, The New Yorker, and Huffington Post. She is known for her warmth, humor, straightforwardness, and above all accuracy—and her (moral) aversion to Google. She got her start in the New York art world, reading for now-famous artists and gallerists. Contact her at perilyonsintuitive.com, or give her a ring at  (917) 568-5368.
ANTHONY VACCARELLO at SAINT LAURENT – VIRGO
ELISABETH GRACE: Anthony is a Virgo, driven by the Moon in Pisces. He needs to work with impressions and ideals, using his discerning intellect to turn his intuition into the perfect tangible form. In Anthony's case, if he was born before noon, potential setbacks should be in the rearview mirror by the end of 2016. Heading into 2017, we see opportunities for a renewed sense of purpose, evolving into an aesthetic expression that blooms with prominence throughout the year.
PERI LYONS: Anthony's energy is so much like Saint Laurent's—to me, Saint Laurent was like Picasso. If he trusts his originality and goes beyond his comfort zone, and sends me some free shoes—kidding!—and uses the best people in the world to do the fiddly bits like sewing and cutting, then he should do beautifully. He is a dreamer and a visionary.
MARIA GRAZIA CHIURI at CHRISTIAN DIOR – AQUARIUS
ELISABETH GRACE: Maria Grazia's actual birthday is a secret. Only her birth month, February, and her age were found in our web search. Maria Grazia is known for her extraordinary discipline, and patterns in the second week of February 1968 scream that potential. So let's run with it. In 2016 we see an easy flow between Maria Grazia's Aquarius Sun and Jupiter, which will be in Libra until October. In the language of astrology, Jupiter symbolizes expansion. Thus, we expect significant opportunities for Maria Grazia to expand her influence and broaden her horizons. Other patterns suggest power and resources on an even bigger scale, now and through 2017. Her pioneering aesthetic sensibilities are likely to be pulling focus, for better or worse, in the Spring. If we had her birth time, I suspect we'd instantly see major pressure for change on the angles of the horoscope, i.e., her Ascendant (how she needs to be seen) and Midheaven (her career and status). Pressure on those would reflect her recent dramatic changes: quitting smoking, going blonde, and moving from Rome to Paris, where she's now flying solo.
PERI LYONS: Maria Grazia is going to undergo what we Buddhists call a "human revolution," that is, she is going to be challenged enormously, and at one point, will absolutely feel like giving up. This feels like six to eight months from now. Around that time, it's possible that by being a bit too ahead of her time, her artistry might be misunderstood. She will have to pull back a bit, and do that most difficult of tasks for artists: integrate her vision with that of the wider culture's. I predict she will do this by going back to the past, both Dior's and her own. It will redefine luxury in a way that is paradoxically practical and even ethical. My advice: Do not give up. The moment you feel lowest is the moment of greatest opportunity for creative revolution.
DEMNA GVASALIA at BALENCIAGA – ARIES
ELISABETH GRACE: Demna is a pioneering Aries. If you want to get him to do something, tell him it's impossible. He'll move heaven and earth to prove you wrong. Demna's Moon is either in controlling Scorpio or boundary-pushing Sagittarius. Does Demna need to tell you his righteous opinion 24/7? Then his Moon is likely Sagittarius. Demna's horoscope suggests seriously focused business savvy with a fair-minded balance to his me-first Aries sun. In September, his horoscope will have just entered a phase of potential expansion and prominence, which deepens in 2017. Demna needs to be ahead of the pack in his aesthetic expression. The first half of 2017 suggests his cutting-edge initiatives will be in the limelight. Why? Because Venus—which refers to money, love, and beauty—will be hot in his horoscope for an unusually long stretch.
PERI LYONS: This is a hard question for me to answer, because someone just stole my favorite Balenciaga jacket, but I'm seeing more of what's been working. This is a stock I would buy. I also like this guy's energy as a person, although I wouldn't want him mad at me! He seems to embody the brand without trying. I'm not worried here.
NICOLAS GHESQUIÈRE at LOUIS VUITTON – TAURUS
ELISABETH GRACE: Ghesquière is a Taurus, driven to fulfill the needs of a Scorpio Moon. Building material security that shows him to be a person of depth is his prime directive. He needs to be in control and he can be quite stubborn and headstrong. It's not surprising that there were rumors of him leaving Vuitton over the summer. Planetary patterns relevant to his birth date suggest frustrated ambition in June and July. All year his pioneering aesthetic sensibilities have been buzzing with innovative concepts looking to be set free. This continues into 2017, coupled with a burning need for passion in all areas of creative expression. But according to his birth time, found on an astrology database, we see the potential for a parting of ways in 2018.
PERI LYONS: I don't see him leaving soon, but there may be a lightning clap, in which he decides to go elsewhere and is replaced by a different, very talented designer. I don't want to say who, but this designer is known for their ability to do costume design and reference vintage while still staying fresh. I see a possibility of scandal with Ghesquière—not his doing, but someone making a fuss—and I see him doing a line that includes interior and fabric design, possibly furniture too. I see a change for everyone's good within two years.
PIERPAOLO PICCIOLI at VALENTINO – VIRGO
ELISABETH GRACE: Seventeen planets in secretive Scorpio? A hyperactive nebulous Neptune? No trace of a birth date can be found online, but he did confess to being a Virgo in Harper's Bazaar.  If he was born at the very end of August or early September 2016, he may be feeling a little bit like Alice in Wonderland—10 feet tall one day, and oh so small the next. It can be quite a trip when your Virgo Sun is working hard to discern, dissect, and perfect, while under pressure from planetary patterns suggesting dogged ambition, expansive opportunity, sobering reality, and sublime vision all at the same time. If Pierpaolo was born after September 8, his Virgo Sun would face only the streamlining ambition of Saturn in 2017. If born before the 8th, it's Wonderland now and all of next year, thanks to dreamy Neptune. Upside: the bliss of structuring that sublime vision. Downside: Carrying the weight on his own could sap his vitality. Perfection can still be achieved with plenty of rest.
PERI LYONS: I'm getting that Pierpaolo, who has a strong psychic talent himself, will almost literally "channel" Valentino. Valentino will be very present in guiding Pierpaolo, and the two sensibilities will blend seamlessly. Look for an almost Charles James–like perfection of structure in the couture lines, combined with playfulness. I would ask this designer to take care of his health. His workaholism and perfectionism could present some issues, so please sleep and eat and drink water…while making us all more gorgeous!