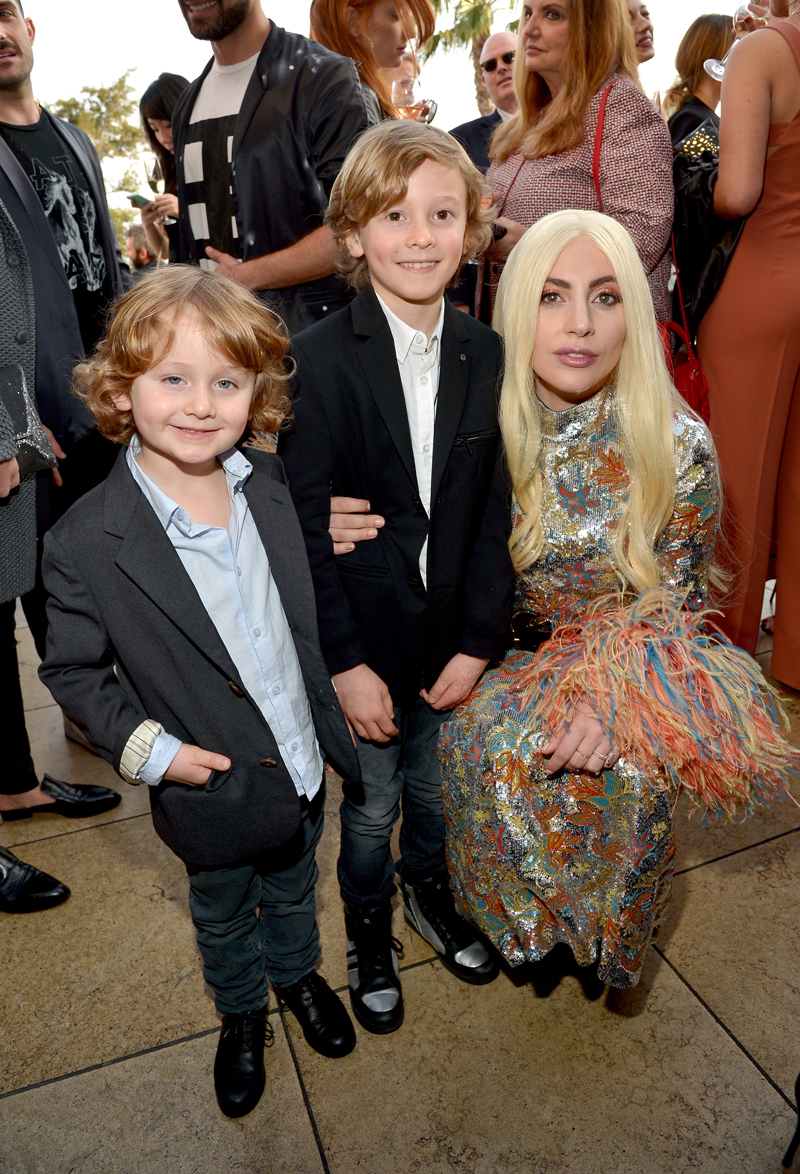 Where to begin? Last night The Daily presented its second annual Fashion Los Angeles Awards at the Sunset Tower Hotel with host Nicole Richie, and it was one for the books. Joining for the evening were (bear with us as we catch our breath) Lady Gaga, Jennifer Lopez, Keanu Reeves, Gigi Hadid, Bella Hadid, Alber Elbaz, Jeremy Scott, Kate Hudson, Carine Roitfeld, The Weeknd (a.k.a. Abel Makkonen Tesfaye), Kris Jenner, Alessandra Ambrosio, Pamela Anderson, Lindsey Wixson, Brad Kroenig, Stephen Gan, Rosie Huntington-Whitely, Rachel Zoe, Angela Lindvall, Brian Wolk, Claude Morais, Eric Rutherford, Yolanda Foster, and we could go on and on.
All came out to celebrate The Daily's FLA class of 2016: Eva Chow (Fashion Innovator), Bella Hadid (Model of the Year), Brandon Maxwell (Designer Debut of the Year), Jennifer Meyer (Jewelry Designer of the Year), Baja East's Scott Studenberg and John Targon (Emerging Designer), Jeanne Yang (Men's Stylist of the Year), Lady Gaga (Editor of the Year), Carine Roitfeld (CR Fashion Book Magazine of the Year), Mariel Haenn and Rob Zangardi  (Women's Stylists of the Year), and Karl Lagerfeld (Icon).
Representing the next generation of fashion were Kroenig's kids Hudson (who calls Karl godfather) and Jameson, Cindy Crawford's fam Kaia and Presley Gerber, Pamela Anderson's boys Dylan Jagger Lee and Brandon Thomas Lee, Lucky Blue Smith and his sisters, Asia Chow, Nico Tortorella, Nolan Funk, Jordan Duffy, and Anwar Hadid. The evening turned into a bit of a love-fest—there was a sense of camaraderie in the room, and as best friends presented best friends with awards, the speeches made us laugh and get teary-eyed. "Unforgettable," Elbaz told us after the event.
See how it all went down…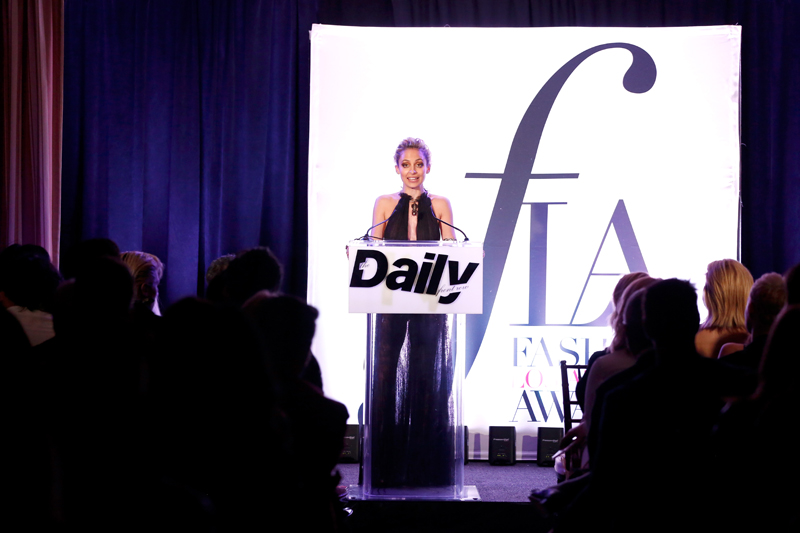 'Chic Emcee' Nicole Richie opened the ceremony.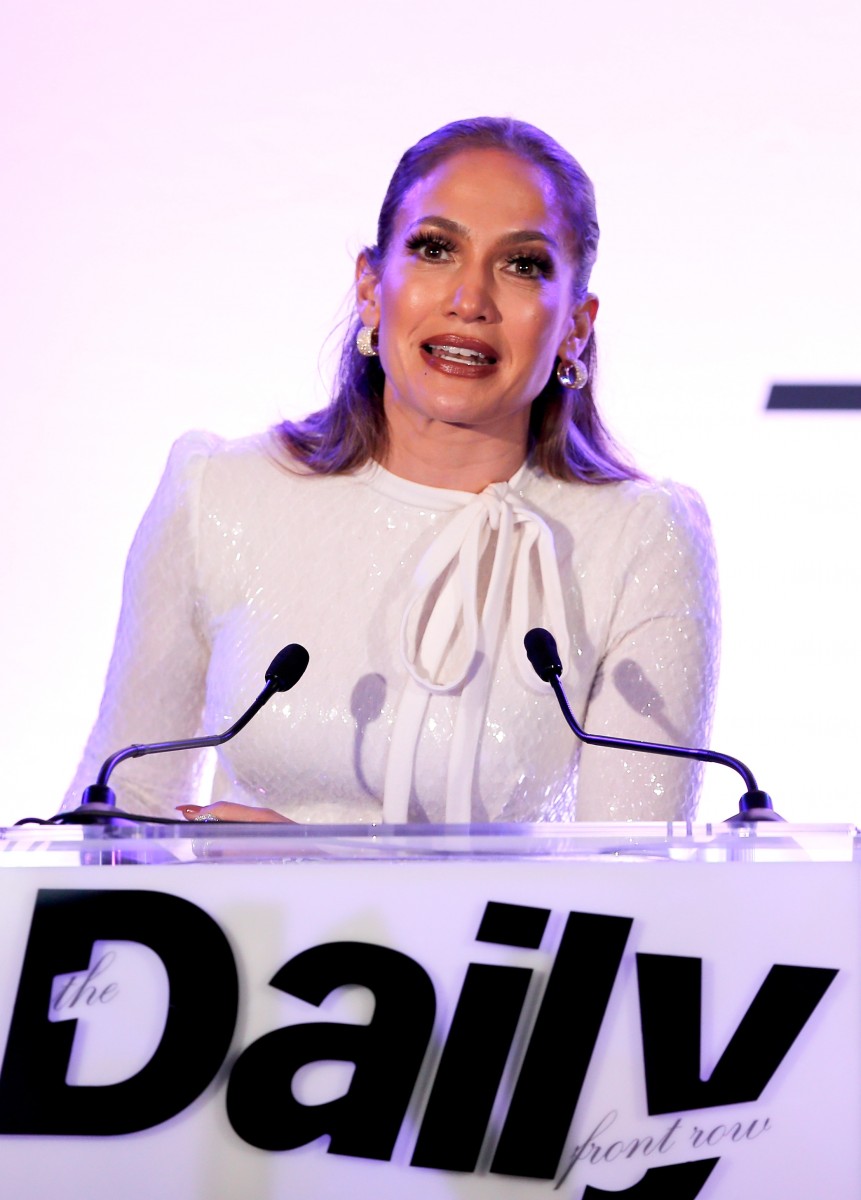 "They get my sensibilities and they're not afraid to push me to try new things. We spend so much time together, they became like a second family to me. Their talent is only surpassed by their heart and dedication. I couldn't be more proud to work with them." —JLo presenting Womenswear Stylist of the Year to Rob Zangardi and Mariel Haenn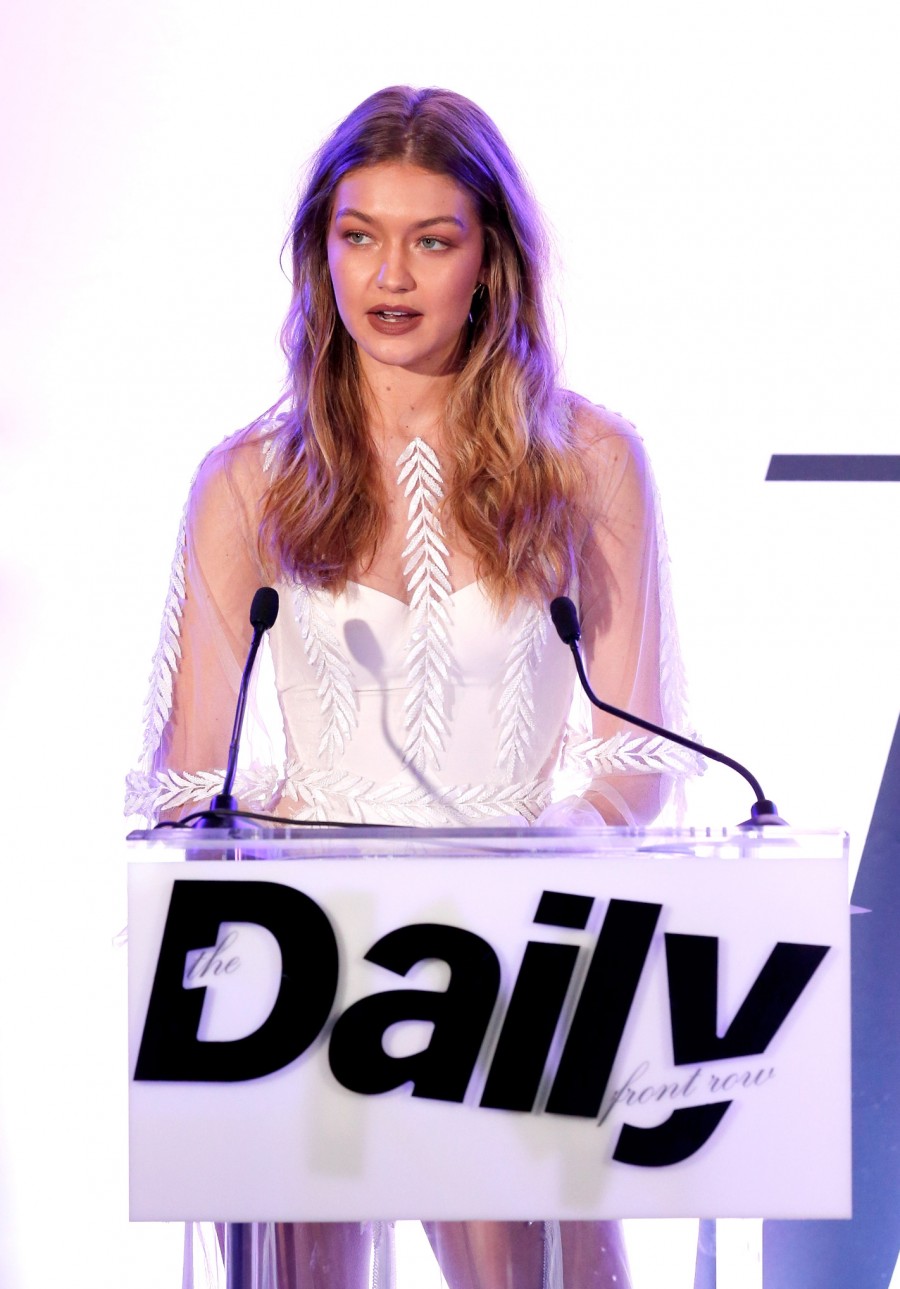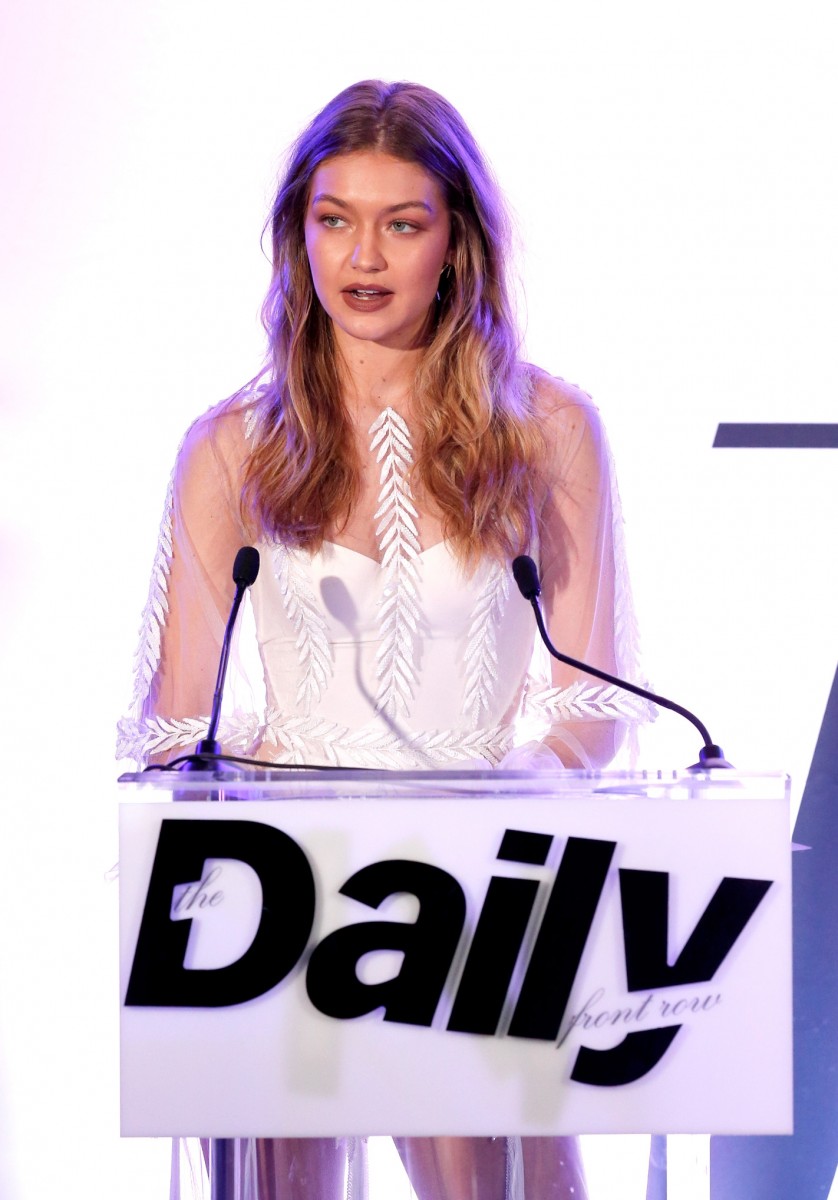 "Carine, with each page that you grace with your unmistakable fashion stamp, you celebrate the wisdom that has made you fashion royalty and are loyal to the people that inspire you while reminding us to still celebrate, learn from, and create with what is new. You have made CR Fashion Book forever iconic and forever young. On a personal note, thank you for believing in and guiding me these past few years, and for being an unequivocal mentor and friend. My career would be unrecognizable without you. Three years since it was hard for me to believe you wanted Bruce Weber to shoot me for the cover of CR, let alone work with me, it's so surreal to be back on the cover of the magazine that changed by life, and I'm more than honored to present you and the whole team at CR Fashion Book with magazine of the year." —Gigi Hadid presenting Magazine of the Year to Carine Roitfeld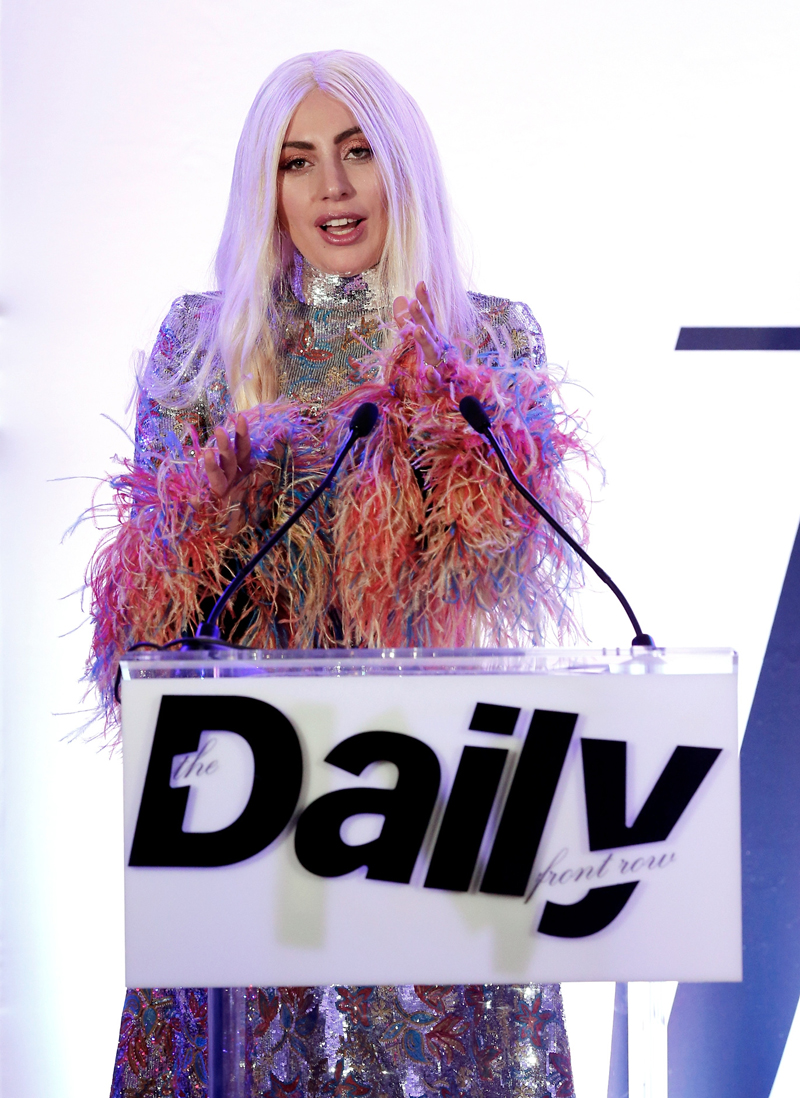 "I am here today because I get to help honor my best friend, somebody that I have known for almost 10 years now. The amazing thing about Brandon [Maxwell] is that he started with just a dream like any artist. A young kid in Texas going through his mother's clothing, putting on her furs, playing with her pearls, pinning things, cutting things, getting yelled at because he ruined mommy's blouse because he had a passion. I feel so blessed every single day that I get to work with you. I just have to say I've been working in and out of fashion since the beginning of my career now, and it's so nice to see a designer that drapes. It's extremely beautiful to watch—it's like poetry. And when I'm privileged to be in there while you're doing it, it's extremely magical. I'm very proud as your friend because I remember the first day you called me and he said, 'OK I have something to tell you! I think I want to be a fashion designer.' I was like, 'Yes, we all know this, we knew this day was coming, we've been waiting for this, I'm so glad you've come to the party.'" —Lady Gaga presenting Designer Debut of the Year to Brandon Maxwell
"I first met Jeanne Yang in 1998 in the spring while we were working together on a publicity shoot for a film. I didn't know it at the time but my life just changed for the better. I was first struck by Jeanne's taste, meticulousness, and professionalism. Over the years, I've had the privilege to get to know your character, your warmth, your strength, your humor, your energy, your creativity, your passion, and your vision. Great stylists bring not only their taste and their vision but collaborate. They take you into account. Jeanne has helped and guided me and directed me, as she has for so many others, to present themselves for that event, that show, that photo, that ceremony, for that moment. Present themselves in the best possible way. That is Jeanne's gift to you. And your gift not only transcends my work and all the other's you touched work, but our lives." —Keanu Reeves presenting Best Menswear Stylist of the Year to Jeanne Yang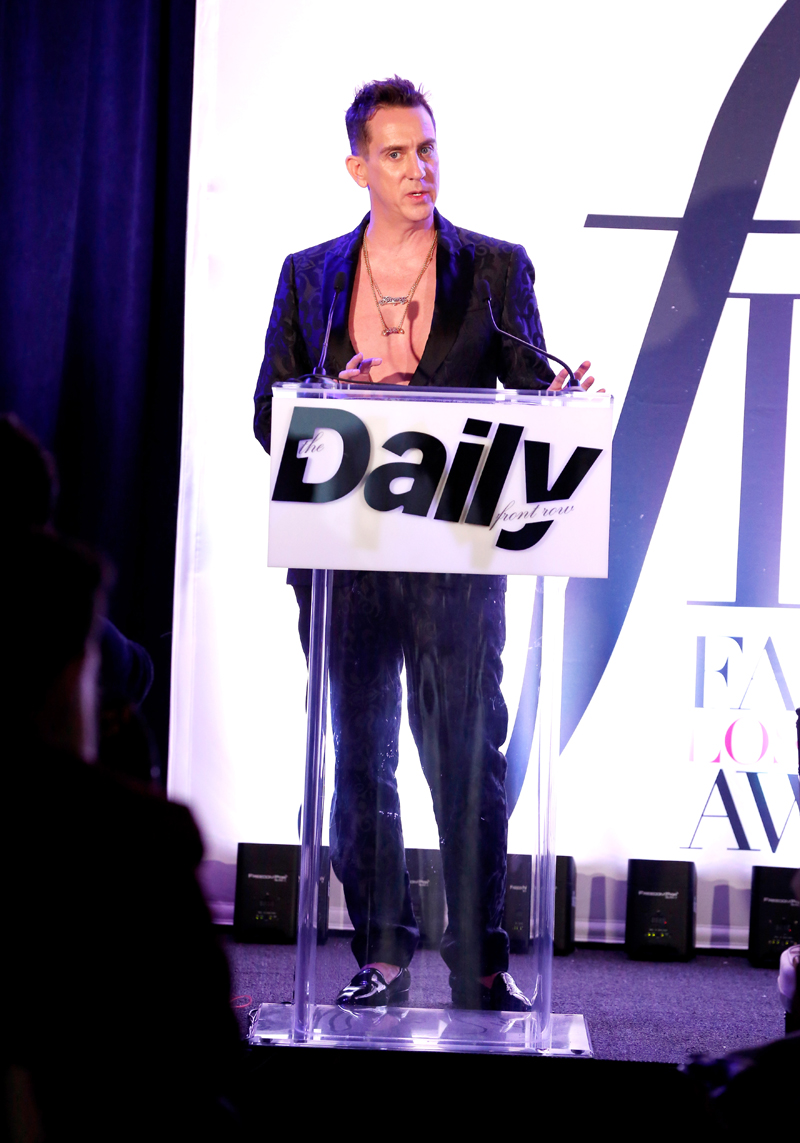 "She started her runway show season in September with Moschino, Chanel, Balmain, and Jeremy Scott, where she closed the show, which is a very dubious honor because the model that closes the show has to grab everyone's attention for the entire time because there's no one coming after. They epitomize an exclamation point." —Jeremy Scott presenting Model of the Year to Bella Hadid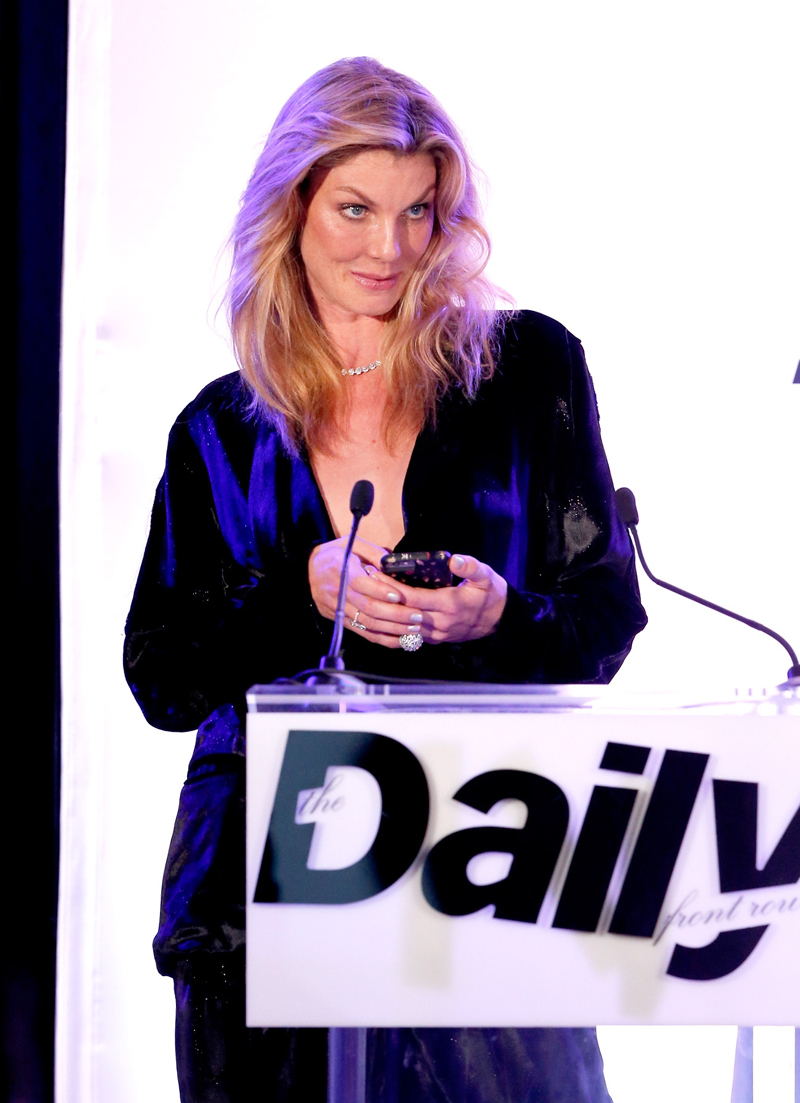 "There is nothing like a breath of fresh air. Presenting the emerging designer award to Baja East gives me great pleasure because they're just that. Their fresh voice and crisp vision brings a new wave to fashion, the language of luxury." —Angela Lindvall presenting Emerging Designer of the Year to Baja East's Scott Studenberg and John Targon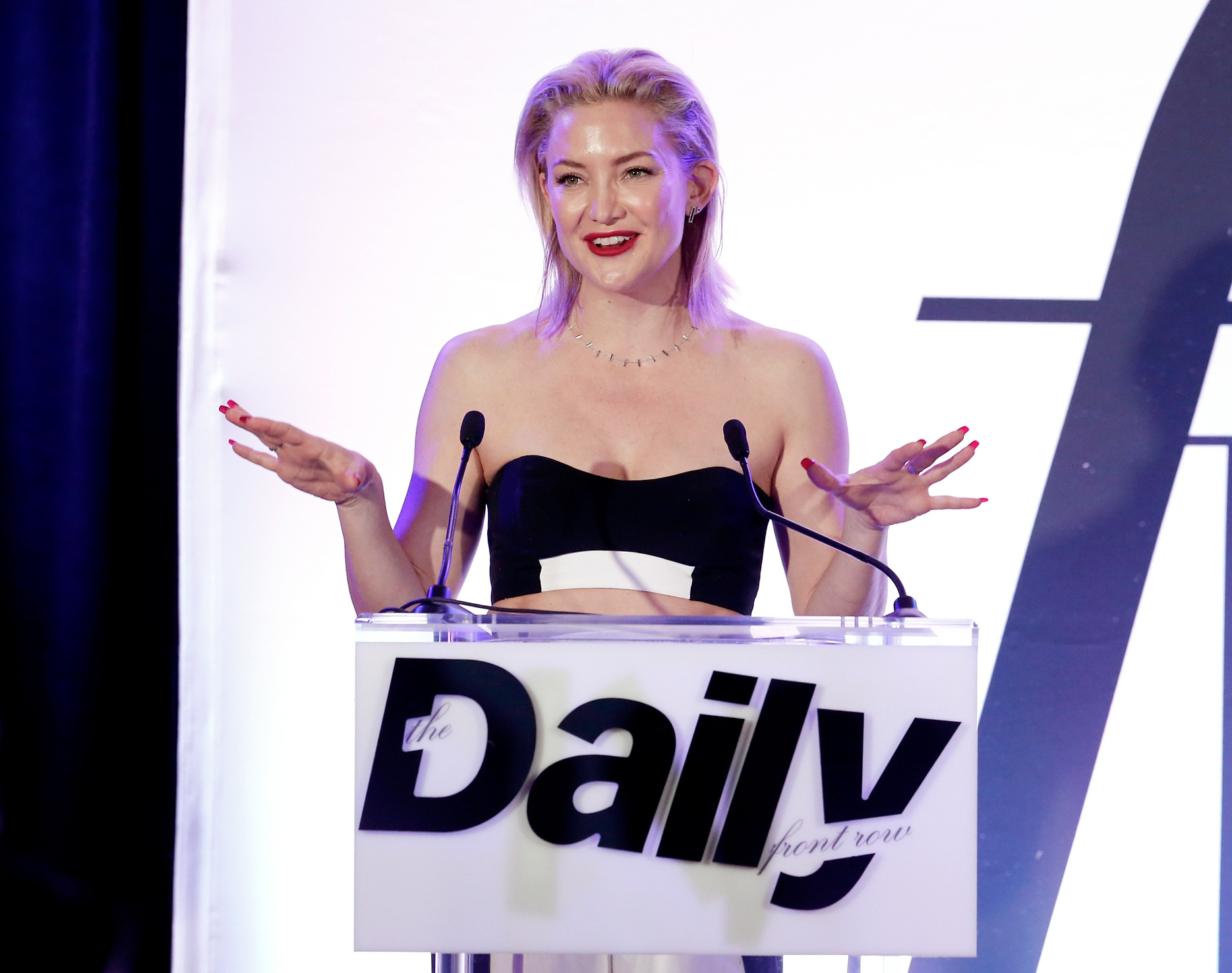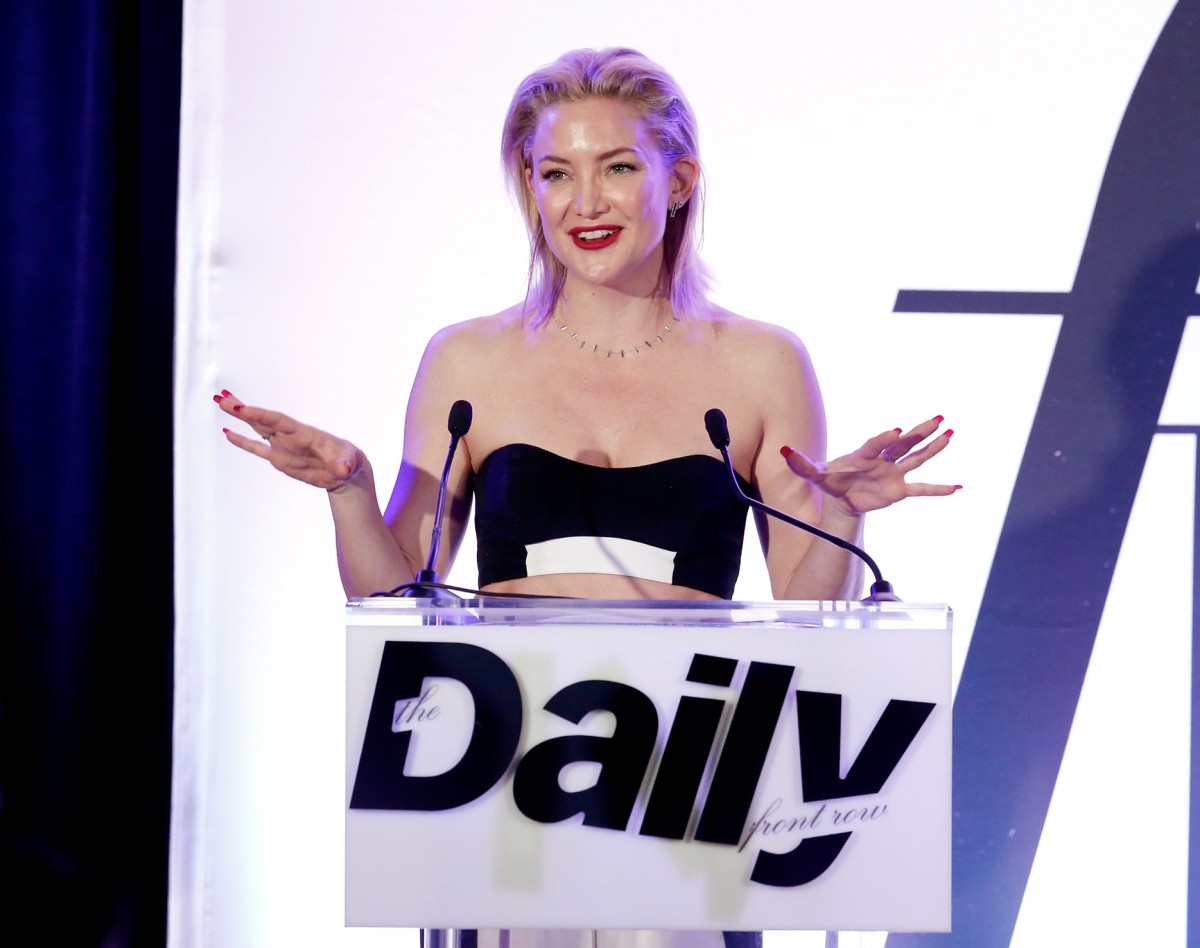 "To have loyalty and to be that loyal is really special. You heard a lot about that tonight. It really is about sticking with your friends from the beginning to the bitter end, and how we support each other, to reach our success, most importantly our emotional success. Then we get to come here and celebrate the success of a brand and the artistic vision and getting it out there. It's a wonderful thing to witness that with someone you've known literally your entire life." —Kate Hudson presenting Jewelry Designer of the Year to Jennifer Meyer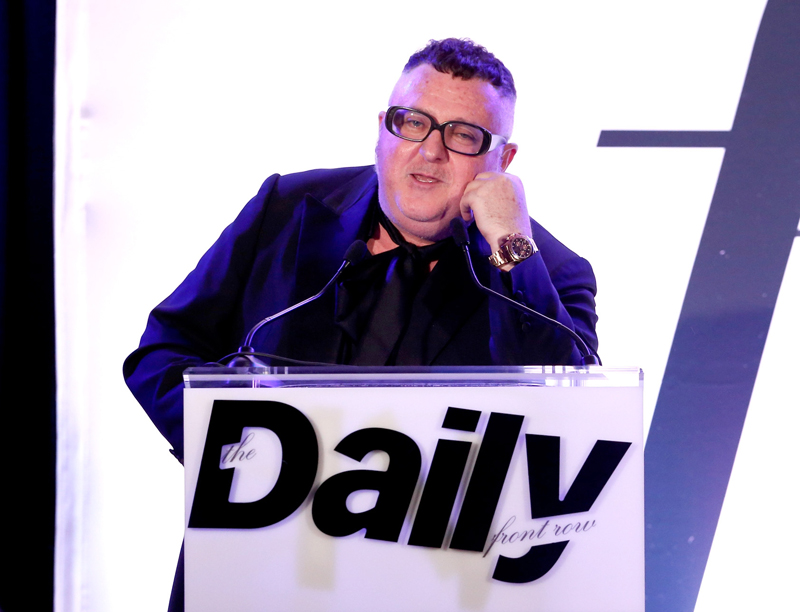 "Just before coming here I was actually sitting in Paris having coffee with a friend. And she told me, 'You know Alber, we have a problem. Because people in L.A. don't like double chins.' She said they will never talk to you if you have a double chin. So I went to a great dermatologist in Paris, the one that everybody goes to. And I was asking for help. I had 48 hours to get rid of it. It was so painful, it cost me fortune. But this is the best I could do. I've been here for three days and I've been talking to so many people, and everybody answers, everybody talks to me back. So I guess my friend was wrong. And that's what I love about this city. Los Angeles is the best city in the world. I came here to present the Fashion Innovator award to the one and only Eva Chow. Eva and Michael Chow, the coolest couple in the whole world, in Los Angeles. Hosting President Obama in their gorgeous house. I saw the house, I almost died. She is the most inspiring muse to all of us designers and artists around the world with her exquisite taste and vision. Eva is our queen of style." —Alber Elbaz presenting Fashion Innovator of the Year to Eva Chow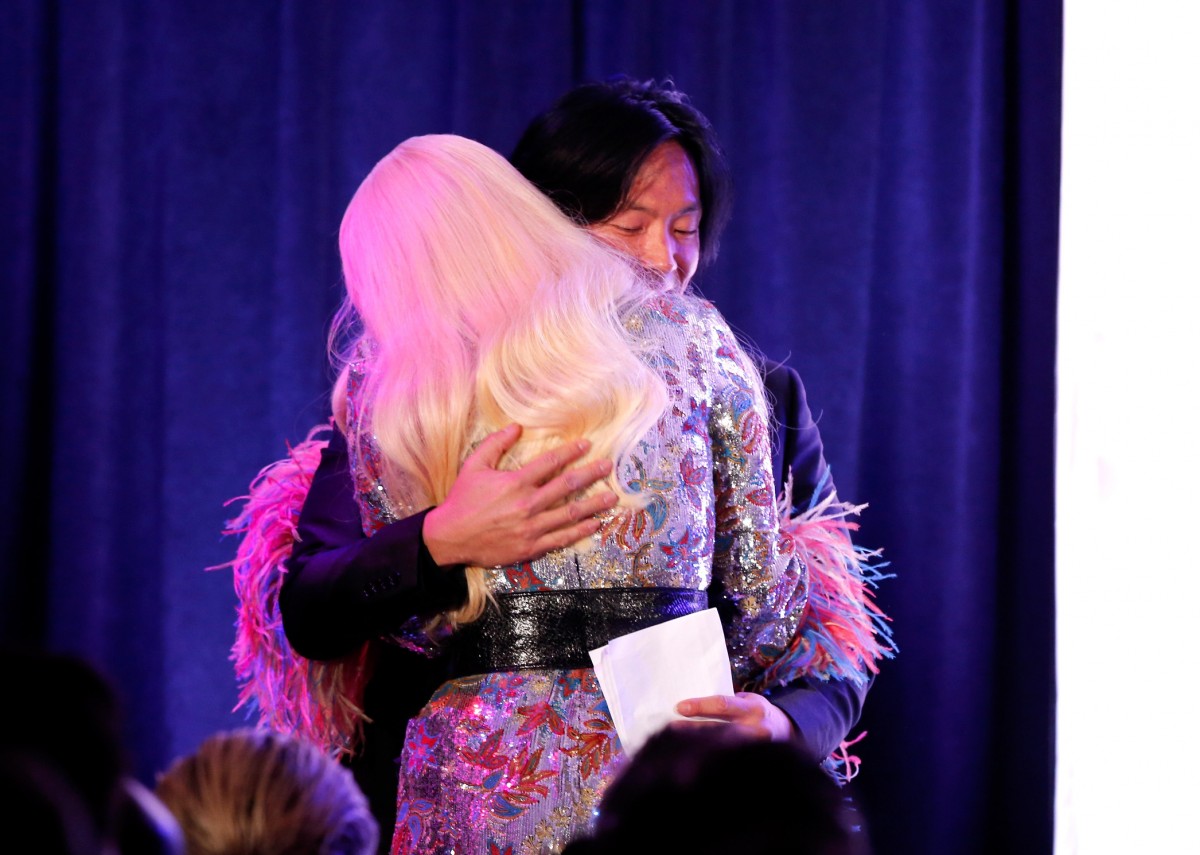 "You leave a mark on everything and everyone you touch. Gaga, you're still the girl I met over sushi in the East Village 10 years ago, and you're like a sister to me today. You excel at everything you apply yourself to, and tonight you don't just make me proud, you make the media industry proud." —Stephen Gan presenting Editor of the Year to Lada Gaga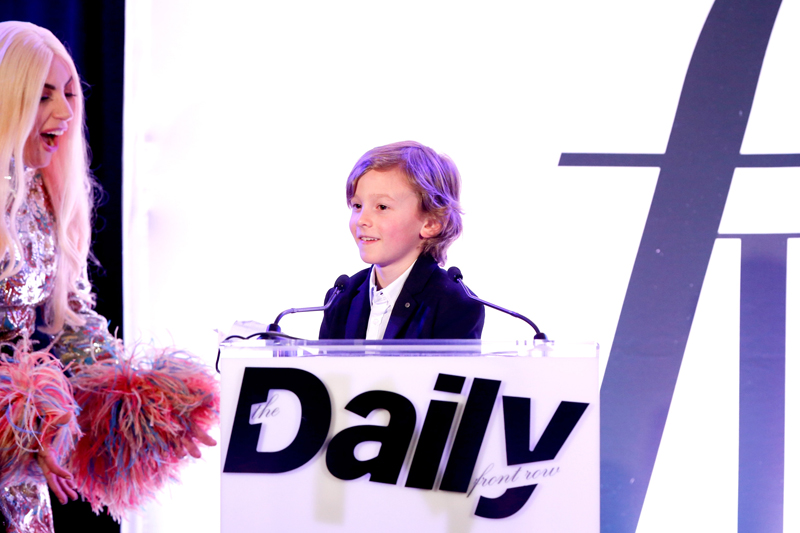 "He's the best designer in the world, and he's my godfather. Karl could not be here tonight because Los Angeles is very far from France." —Hudson Kroenig presenting Icon Honor to Karl Lagerfeld, accepted by Lady Gaga
Speical thanks to our amazing sponsors: Maybelline New York, Moroccanoil, Cadillac, and Revolve