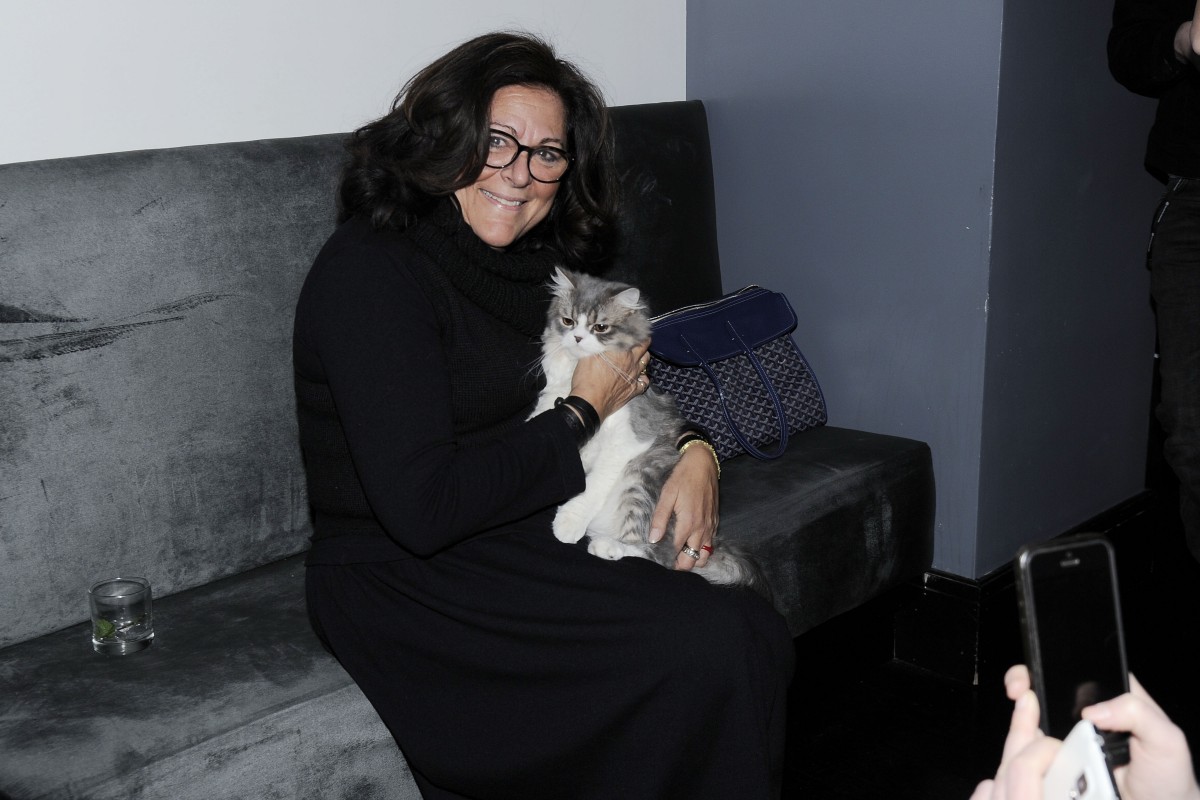 She's talked to (almost) everybody who is anybody in American fashion. And now, Fern Mallis (who needs no introduction if you're reading this) has taken the full conversations from her 92Y talks with Calvin Klein, Bruce Weber, Marc Jacobs, Norma Kamali, Michael Kors, and Tommy Hilfiger, and turned them into a must-read book from the folks at Rizzoli. Fern tells us what you can expect in the book, who had to be cut out, and which chat remains unforgettable.
What's the premise of the book?
Fashion Lives: Fashion Icons with Fern Mallis is a compilation of over three years' worth of interviews I conducted at the 92Y. I wanted to bring the stories of these fashion icons' lives, careers, ups and downs, successes, and failures to a wider audience beyond 92Y.
Was a book something you had in mind when you started the series?
No. I had no idea when this started that it would be so widely embraced, and in demand. These stories resonate for so many people. I was always stopped by people after the interviews telling me that they had read my interview with so and so…and how great it was. It made me a bit crazy as they had read maybe a page or two in WWD's coverage or some questions picked up by various bloggers and press covering them. These people were reading about five minutes worth of our conversation. The talks generally went on for 90 minutes or more. So I wanted people to be able to hear the entire conversation.
What conversation was the hardest over the years?
Actually it was one that didn't make the book—with Lauren Hutton. It's not in the book as she wouldn't sign the release since she was doing an autobiography and wanted to save the content of our interview for her book. I had fun with her, but it was a challenge.
What was the most unforgettable talk?
I honestly think there were unforgettable moments and comments in all of them. But I think Bill Cunningham's conversation was the most unforgettable as he was not easy to get. He is extremely private and yet has so much history in the industry. He had everyone in the audience in tears and on the edge of their seats, completely in love with him.
You've talked to a lot of major fashion names. Why did Ralph Lauren feel like the perfect fit to do the forward?
I wanted Ralph to be part of this special book since he hasn't sat with me at the Y yet…I felt strongly that he should be represented in a book of Fashion Icons, and I have a warm and special relationship with him, and he was very important to me when I was at CFDA.
Who would you like to speak to that you haven't yet?
Ralph Lauren. I have several asks out, and I hope we can schedule Karl Lagerfeld, among several others.
Fashion Icons with Fern Mallis is now available in stores and Amazon.com