This season, BMW has joined forces with NYFW on a range of events, original content, and, of course, tricked-out rides chauffeuring VIPs among shows, parties, and other fashionable happenings. Ahead, Uwe Dreher, BMW's VP of marketing, talks us through all the excitement, from a panel hosted by Halima Aden to a short film about Proenza Schouler.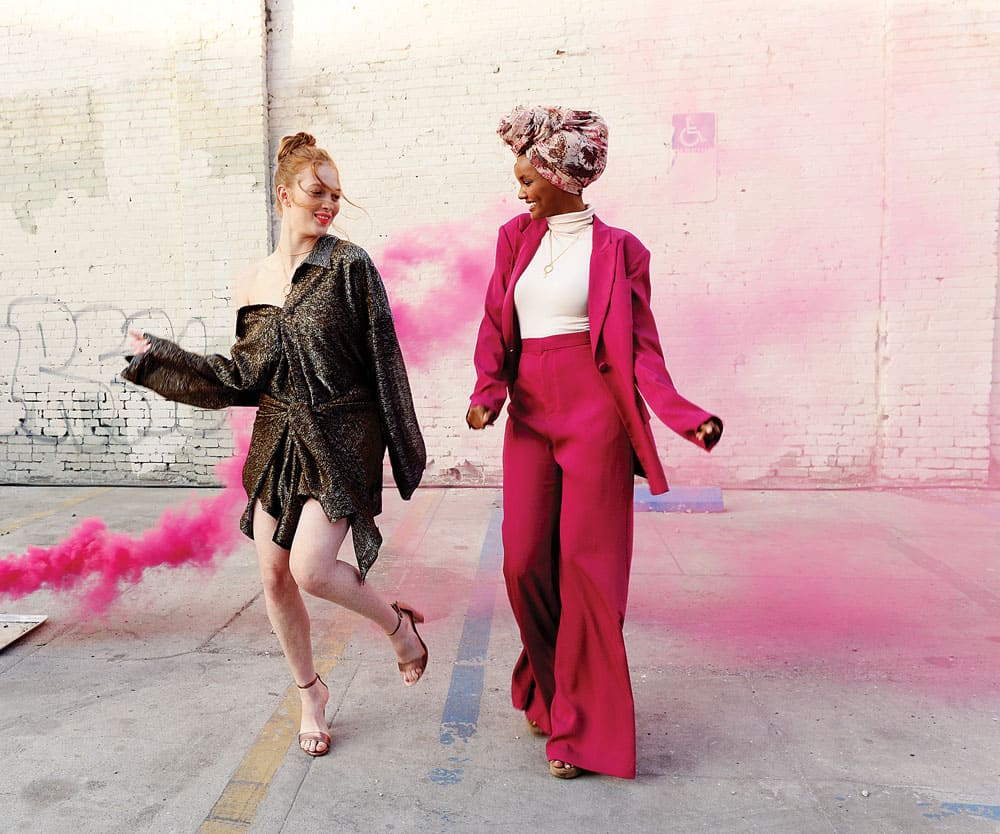 What inspired BMW to sign on as the official automotive partner of NYFW?
BMW has a long history of innovation, as well as a well-earned reputation for breaking new ground and being "first," making this partnership with its "reinvention" theme an organic fit. BMW is proud to celebrate those who are breaking new ground and reinventing themselves and their careers in the fashion world as a company that has always strived to do the same, as well as to continue its decades-long support of cultural initiatives around the world.
What's the story behind your content series?
NYFW is a time to reinvent yourself, embrace the next chapter, and evolve one's identity. BMW is working with IMG to create a series of cinematic short videos focusing on three fashion industry notables, RaisaVanessa, Indya Moore, and the Proenza Schouler team, who are all reinventing their careers and setting out to challenge themselves with a "first" this season. Throughout this content series, the notables will be transported through the streets of New York, driving forward to their next "first" at NYFW.
What drew you to those talents?
All three are experiencing a "first" this season, but in a variety of different ways. By utilizing both newcomers and established names, this content series will exemplify how members of the fashion industry truly take NYFW as a way to reintroduce themselves to the world, whether it be by showing for the first time, being the first of their kind, or taking back and reinventing what is theirs.
We hear you'll be working with The Daily's Fashion Media Award winner for Breakthrough Model, Halima Aden.
Yes, she will be hosting "The New Face of Fashion: Where Roads Didn't Exist, She Paved the Way" panel discussion featuring an intimate conversation on "firsts" for this New York Fashion Week season, including her own experience of challenging the status quo and how she found unprecedented success in the fashion industry by staying true to her own values. This is evident in her recent success as the first woman to grace the pages of the Sports Illustrated Swimsuit Issue wearing a burkini.
Sounds fascinating. Tell us about the concierge service at Spring Studios.
BMW will be revamping the concierge tent at Spring Studios, creating a lasting on-site footprint for all of NYFW. Most notable will be the fleet of BMW vehicles, including the first-ever BMW X7 Sports Activity Vehicle and the recently updated BMW 7 Series sedan, which will provide courtesy VIP transportation to top designers, influencers, models, and industry VIPs attending official New York Fashion Week events throughout the city, including The Shows and official NYFW events.
Any interesting aspects of the new models?
The BMW X7 Sports Activity Vehicle—the first BMW with three full rows of seats as standard—the BMW 7 Series sedan, and also the BMW 8 Series coupe and convertible represent the highest levels of BMW design and luxury, bringing together all the latest technology, connectivity, and driver-assistance systems with the dynamic performance that drivers expect from a BMW. The plush leather interiors are incredibly comfortable and can include heated and ventilated massage seats. All three vehicles also feature BMW's new voice-activated Intelligent Personal Assistant, which can control nearly every function of the vehicle with the simple command, "Hey BMW"—perfect for busy New Yorkers going about their packed schedules. Whether in city traffic or on the open road, driver-assistance packages, including Lane Keeping Assist, Active Cruise Control, and Blind Spot Detection, can help make the drive even more enjoyable.
Read the complete new issue of The Daily Front Row below!
Subscribe to our newsletter and follow us on Facebook  and Instagram to stay up to date on all the latest fashion news and juicy industry gossip.