Dreaming about your next vacation? Let Laura Myers, the founder and creative director behind the London-based label Atea Oceanie, put a trip to her hometown New Zealand on your radar. The designer recently returned from a visit, and documented her stay via travel diary…
How was growing up in New Zealand?
I have to say I feel very lucky to have grown up there. The ease of access to the outdoors is unparalleled, which I appreciate so much more now that I live in London—most of my family lives in London, so it seemed a natural next step after living in New York and Paris. I go back to visit at least once a year.
What are your travel essentials?
The flight is 24 hours. The new season of The Bridge was my savior this past trip, in addition to one of our oversized cashmere cardigans as I always find the plane freezing. I much prefer to travel light, so I pack things like slip dresses and boyfriend shirts, which can be worn in many different ways. I also love our long sleeve modal cashmere tees for evening layering.
Where did you stay?
At our family farm in Northland. We were there for nearly a month. Our farm is coastal and looks out on a group of islands called The Cavallis. Getting out on the water to discover new beaches for picnics and walks is something I remember from childhood. Even now it still feels like an adventure, putting the picnic together and setting off for the day.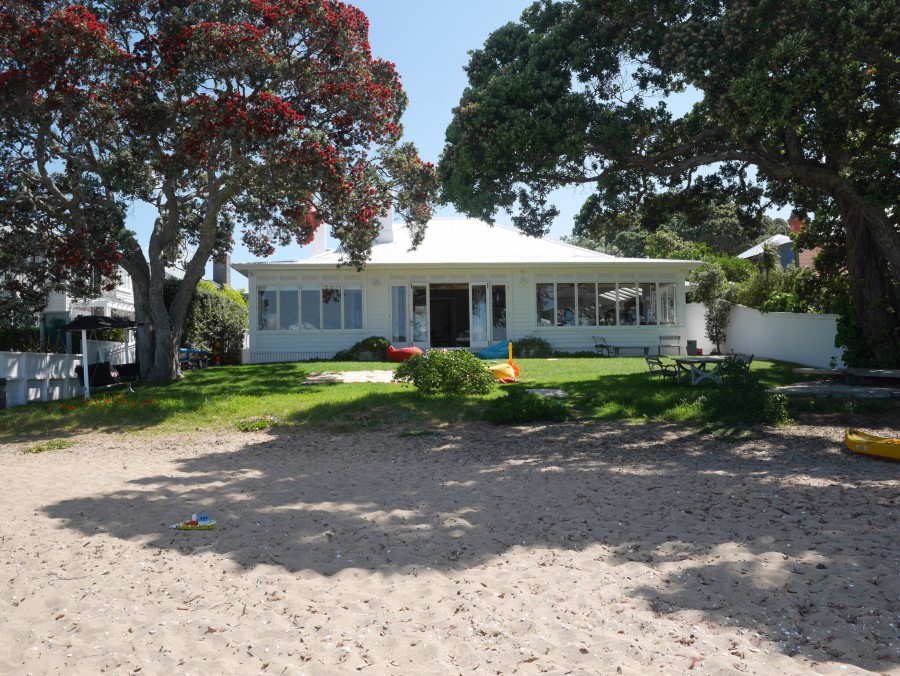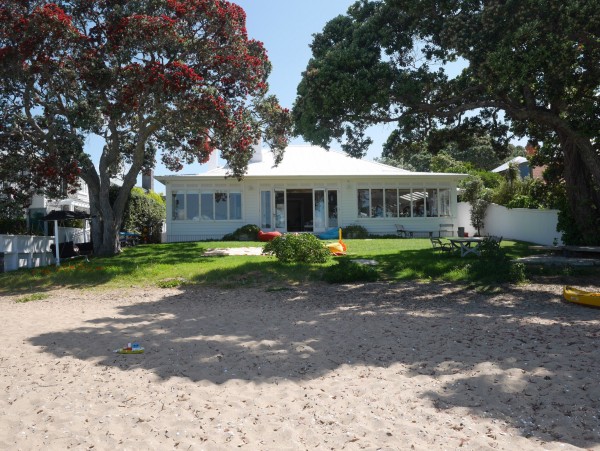 We hear you went fishing… 
It was quite surreal, as I had literally just arrived from wintry London, to find myself on pristine and deserted beaches only accessible by air or sea. I am actually not a huge fisherwoman, but my father and brother are obsessed so I knew to be well prepared with an absorbing novel.
So you're outdoorsy?
Yes, I love the outdoors and I think as a Kiwi it's part of my DNA.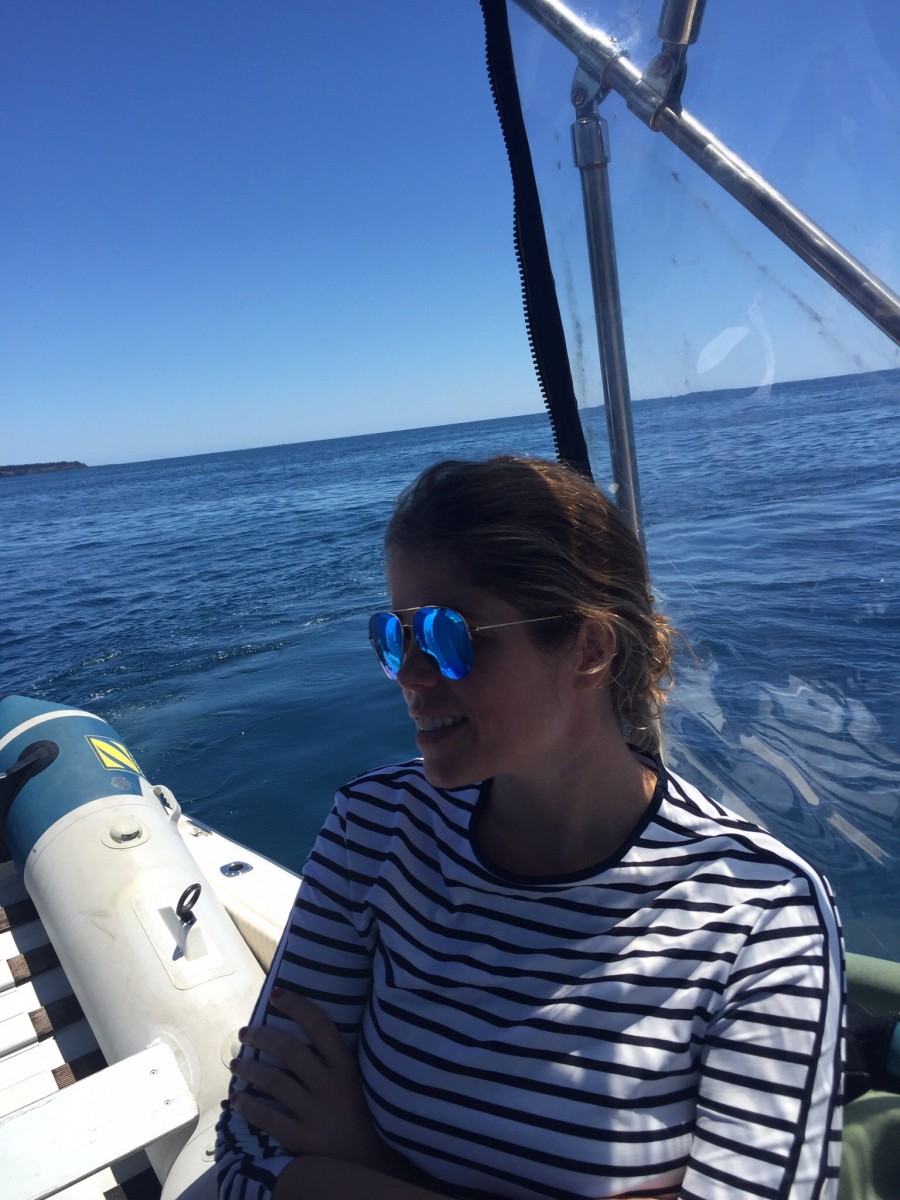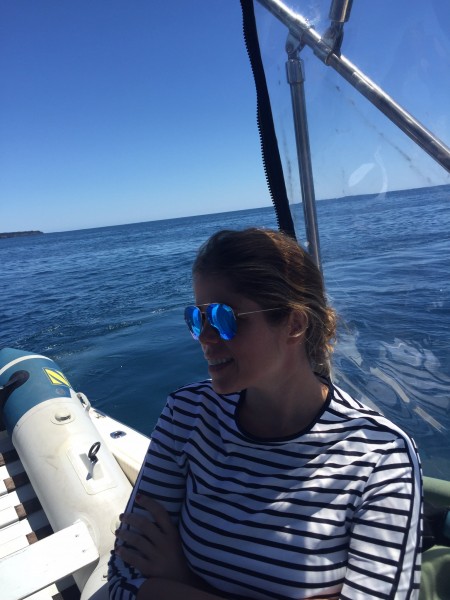 Do your fashion industry pals know about that side?
I don't manage to get out to the country that often from my home in London, so it's really a New Zealand thing.
What's the fashion scene like there?
Inspiring. I am always so impressed how many Kiwi brands are succeeding internationally.
Are you friends with any Kiwi designers?
Emilia Wickstead and Jessica McCormack.
Tell us about Gibbs Farm.
Alan Gibbs is an old friend of my father and a real visionary. He drove us around the property and it was amazing to hear first-hand how it evolved from a coastal farm into a world-class sculpture park. For most of the artists, these works are the largest they have ever created; that sort of scale in that sort of landscape feels otherworldly.
And how was your friend's wedding?
The setting for the wedding was stunning Queenstown. Being there amidst the Southern Alps on a perfect summer day with all my oldest friends was so special. The wedding itself was super relaxed and elegant—I can't imagine a better way to do it.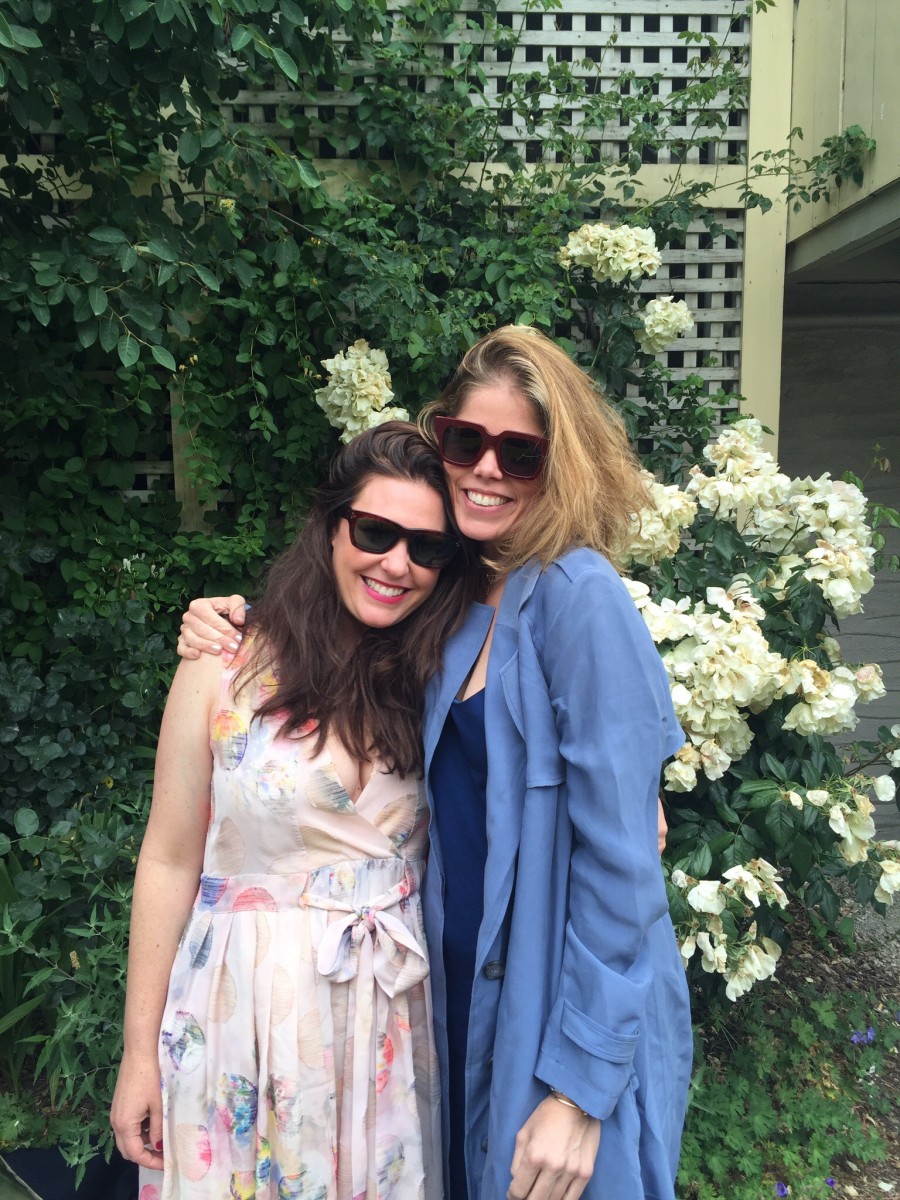 What can't you leave New Zealand without buying and doing?
I always stock up on preserves from our orchard and our own Manuka honey. And I'm obsessed with local brand Avoca's merino silk knitwear—I've bought lots of pieces for my boyfriend. I also love getting out for a run when I'm home. The views and empty roads are a far cry from my usual Hyde Park route.