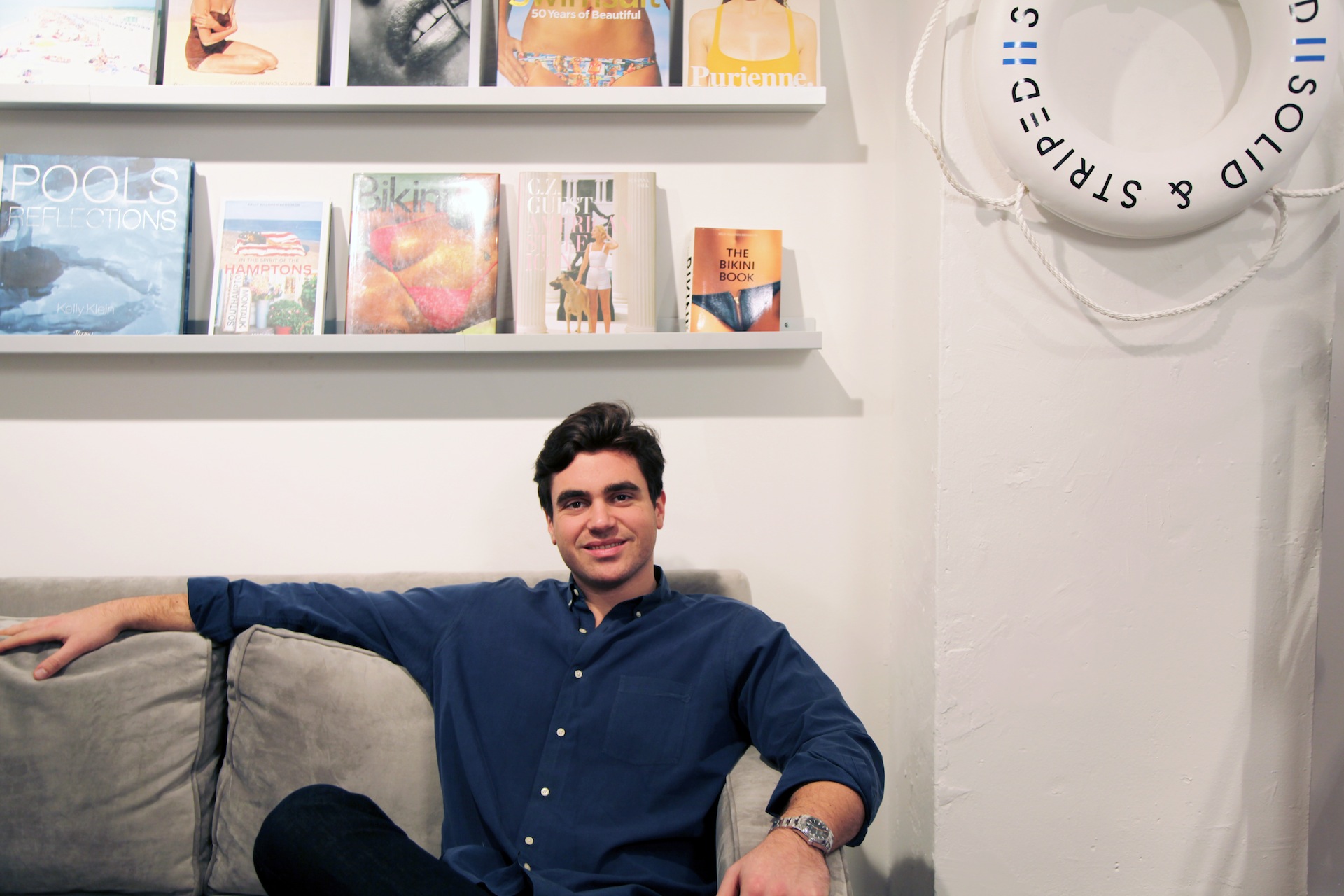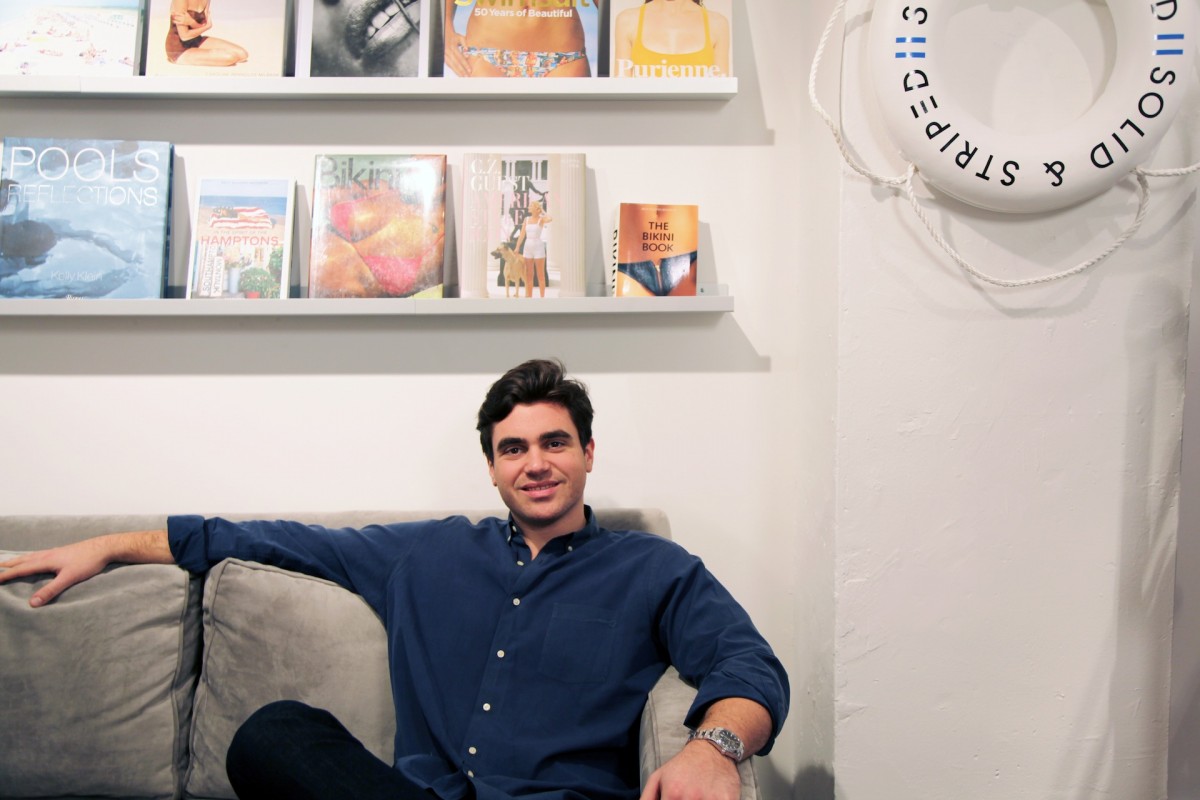 From a buzzy collaboration with Poppy Delevingne to a recent Vogue moment that made the gingham bikini the "It" suit of Summer '16, Solid & Striped has emerged as one of the market's buzziest swimwear brands. Isaac Ross, the brand's founder, explains how it happened.  
What's your background?
I started my career in entertainment at WME.  I moved into their brand marketing/corporate consulting group, where the worlds of entertainment and marketing collided.  There, I learned so much about brand building and consumer behavior. From there I moved on to M&C Saatchi, where I got a real understanding of the advertising business, both digital and traditional.  I always loved marketing, but I wanted to get hands-on with the product too.  Launching my own line was the best way for me to touch both sides of the business.
How did that happen?
I've spent a lot of time in the Hamptons over the last 15 years. Over July 4th weekend in 2012, I was inspired to start Solid & Striped by a friend's father.  He was wearing a pair of vintage navy blue and white striped swim trunks.  He wore them every summer weekend for the last 20 years and they were spectacular—the perfect fit, true classic and timeless appeal.  I couldn't find anything like them in the market so I left M&C Saatchi to launch Solid & Striped.
What did you think was missing from the swimwear market?
Effortless, timeless style.
What was the brand's first big "moment"?
Seeing the product come to life has been the most rewarding.  The support and validation of stylists, editors, models, photographers, tastemakers…being distributed in the best retail stores in the world…being featured in the most important publications. It has been an incredible ride so far filled with so many big moments. Last month, Gigi Hadid was shot by Mario Testino for American Vogue, and Camilla Nickerson put her in a Solid & Striped bikini. The photo was incredible. That was a BIG moment for us.
How did the Poppy Delevingne collection come about?
Poppy was introduced to the brand right before her bachelorette party at Coachella, when we had just launched our women's collection. She loved the line and how the suits fit her. We set up a time to meet and instantly started talking about a collaborative collection. Poppy is the perfect collaborator because she embodies the Solid & Striped brand and lifestyle. She is a traveler, an adventurer, a passionate creative, and she spends enough time in swimsuits to really have an opinion on fit and style.
Michelle Copelman, your new design director, is an alum of J.Crew. How did you find her? 
Michelle and I were introduced through our mutual friend, Donald Robertson. Michelle brings with her an incredible level of experience, as well as a fresh perspective. She had a strong understanding of our brand, our vision and our customer. She has a very high taste level and knows how to design in our system.  She brings her unique eye to our brand that already has a tone.
How did she expand the brand's offerings?
With her first collection (Spring '16) she expanded upon our swim and RTW offering, which has already gotten an amazing response from our customers. She continues to push the boundaries by reimagining classic swimwear silhouettes, perfecting the collections' fits, and finding fresh ways to interpret the solids, stripes, and ginghams we are known for.
What are the brand's biggest markets?
The US is our biggest market. Internationally, it's the UK and Australia.
How has social media played an important role in growing your business?
Our brand is about traveling and the experiences we all have on vacation. Instagram is a great way to capture and share those moments. I think social media allows us to tell our brand story and gives customers insight into our world.  Today, product alone isn't enough. The product needs context—it has to live in a world. Social media lets us share our world.
What are your plans for the summer?
We just got back from an amazing trip to St. Barths and we are heading to Europe twice this Summer.  We'll also be shooting in the Hamptons and making some factory visits in Morocco.  Hopefully I can find a nice beach to relax on at some point!