Skindividuality's Blanca Doyle is not a traditional facialist. She doesn't work with creams and cleansers. She doesn't do extractions or roll you all over with jade and needles. Instead, using a radio frequency wand attached to an upright machine the size of a flight's attendants bar cart, she massages your face, relaxing your ligaments and stimulating collagen production in a way that is so soothing that many people actually fall asleep mid-treatment. No, really. It is just so relaxing. And Blanca takes before and after pictures of all her patients, so they can track the results for themselves, results that build from one appointment to the next.
The Daily met with Blanca at her midtown office to learn more about exactly what she does and what makes it so special and effective.
What makes this treatment different from a traditional spa facial or other medical-grade facials?
Traditional spa facials work with topical treatments to clean and plump skin, while medical facials are rejuvenating skin cells and tissues. Medical facials usually use lasers (light), micro currents (pulsed energy), or ultrasound (sound waves), all of which have some value in rejuvenation, but radio frequency, which I use, is really in a class of it own. Used correctly, it really does provide visible and deeper rejuvenation than any other medical facial out there
Explain the process. What exactly are you doing?
We are rejuvenating skin and related tissues to perform younger and stronger. Think of rejuvenation with radio frequency as recharging dormant cells that died off in our 20s and 30s. Radio frequency therapeutics in a facial massage release toxins by activating ant-inflammatory properties, while simultaneously bringing back new, healthier skin.
How did you develop this treatment?
Over six years ago, while working as a sales representative for a medical spa technology company, I realized that most practitioners were operating with minimal understanding of and training with the high-tech prodcuts they were using and were thus unable to get the most out of them. Most practitioners don't even know how to amplifying the full effect of medical-grade facials.
I started by demonstrating the benefits of radio frequency at medical conferences and inside doctors' offices and there was always a waitlist to get on my schedule. Over time, I refined the treatment and learned to tweak it for each individual. I learned how to sequence the procedures to maximize the value of the rejuvenation and to use my hands like a sculptor creating a bust out of clay.
What kind of results can people expect?
With every treatment, we expect to see the skin rejuvenated, but more importantly, the client can actually feel the difference in how skin is transformed. I always say that healthy skin should feel like a baby's bottom: thick, strong, supple, with excellent elasticity, an even tone, and pliable underlying tissue. That pliability is key. It's not just about diminishing wrinkles, although we do that too, it's about increasing elasticity and leaving you with a healthier, more naturally youthful face.
How long does it take for results to show up?
We take before and after pictures from the very first treatment because we expect immediate results with each session. Then, over the next several days and weeks, your skin will continue to rejuvenate with new collagen and the top layer of skin will start to appear stronger and thicker. Thicker skin is not only healthier, it acts as a better shield to environmental stressors.
How many treatments do you recommend?
It depends on the client, but I generally recommend 3 to 6 treatments, spaced 7 to 10 days apart, to start, with an additional follow-up treatment every 8 to 10 weeks to maintain results.
What kind of post-treatment products do you recommend to maximize results?
For cleansing, I recommend micellar water because it is solvent-free that can be harmful with long term use. To nourish skin, I recommend clean products that do not strip the top layer of skin. CBD for Life facial cream is both nourishing and helps calm the muscle to prevent future wrinkles.
SkinActive Micellar Cleansing Water, GARNIER (Available at Ulta Beauty), $10; CBD Face Cream, CBD FOR LIFE, $35
I'm also a big believer that good skin starts from within. Nutrients like collagen, antioxidants, vitamin C, etc. are essential for combatting the signs of aging, but these nutrients often move so quickly through your system that they barely make it into your blood stream. That's why I love Eternal by Vasayo. It is an antioxidant-rich liquid supplement that uses liposomal technology to protect nutrients during digestion, allowing for a higher percentage of nutrient absorption.  I swear by it.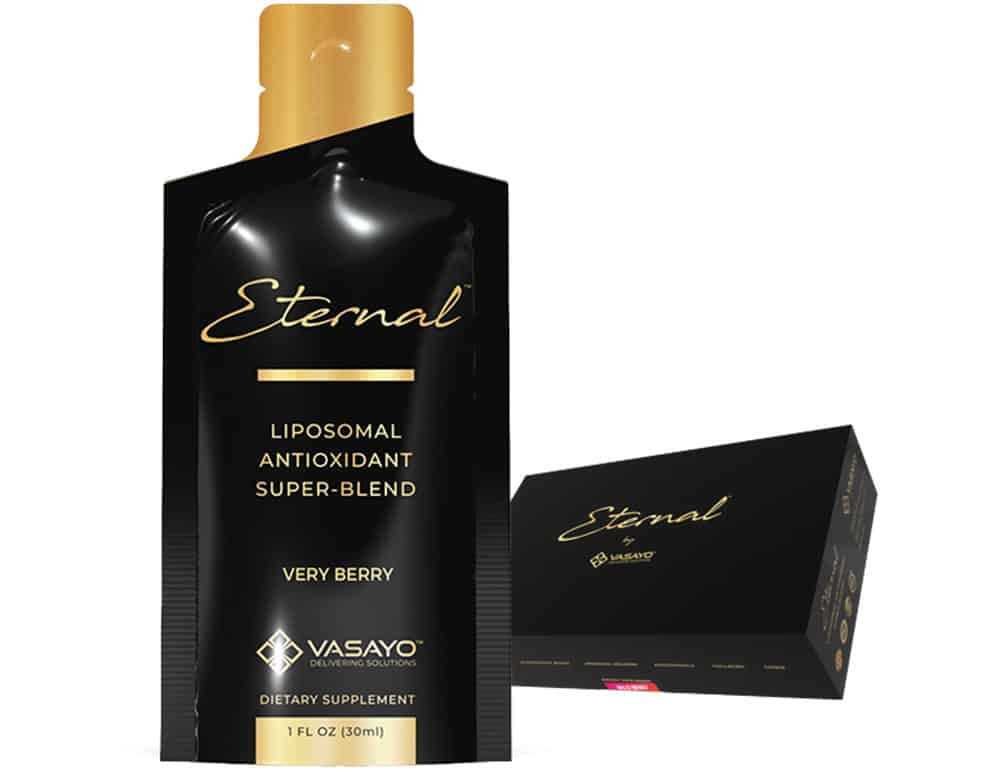 Liposomal Antioxidant Super-Blend, VASAYO
Are there any products you recommend your clients stay away from?
Retinol products counter the effects of the treatment to thicken the skin. During a series, we highly recommend clients not use serums and eye creams that contain incredients like vitamin C, which can make skin sensitive. Serums and eye creams in general are usually formulated with a larger nutrient molecule that will not reach the inner layers of skin unless there is an active ingredient that allows these nutrients to break down for absorption. These ingredients can be counter productive during a series and can create some sensitivity to the treatment. After a series, we will review this category of serums and recommend a more strategic use to compliment an individual's desired results.
Is this treatment safe to combine with fillers and/or botox?
Yes, this treatment can be combined with fillers and botox, although, generally, you want to wait seven days after the injection before we start. That said, an even better strategy is to use a series as a way to prepare the skin before injectables. In some cases, clients will even use this treatment in lieu of injectables. It can also aide in the long-term performance of the injectables.
Do you work with many celebrity clients?
More and more all the time! Most of my celebrity clients are recommended to me by their makeup artists. Because of high definition film and TV, makeup artists these days are using more and more heavily pigmented makeup to contour and frame face. The treatment is great for prepping the skin so that makeup can really perform. Think of your skin as a canvas. If that canvas is thin, like paper, no amount of pigmented makeup will make it appear younger for any significant amount of time during an event or over the course of a day.
Do you ever travel or go on set for celebrity clients?
All the time. My favorite is working with clients before live events. They really appreciate that level of backstage care. This summer, as part of getting a celebrity client ready, I was invited to work on a private yacht. Even the captain commented on how it was a first.
How many of your clients are male vs female?
Men and women both love this treatment, because there is no down time and the rejuvenation process is super relaxing. I suspect people also like it because the results look so natural. It's also a very relaxing experience overall. Usually, clients fall asleep.
Is there anyone you would love to work on, but haven't yet? 
I would love to work on Lea Seydoux. She is only 34 years old and will be not just another Bond girl, but Mrs. Bond in "No Time to Die." I love her work, but even at such a young age, she has soft tissue under her eyes that makes her appear super tired. A series of three treatments would repair and rejuvenate her eyes in under 20 days.
What does your treatment cost and how can people book and appointment with you?
We are priced for everyone. At our NY Studio, treatments are $350 to $450 per session depending on area. For on location and travel there is separate pricing added. Anyone who is interested in learning more about what we do or would like to make an appointment for a consultation in NYC can email me (blanca@skindividuality.com) or my associate Anouk (anouk@skindividuality.com) or text me at 646-530-3366 to set up a phone consultation. You can also visit our website:  www.skindividuality.com.
Subscribe to our newsletter and follow us on Facebook and Instagram to stay up to date on all the latest fashion news and juicy industry gossip.