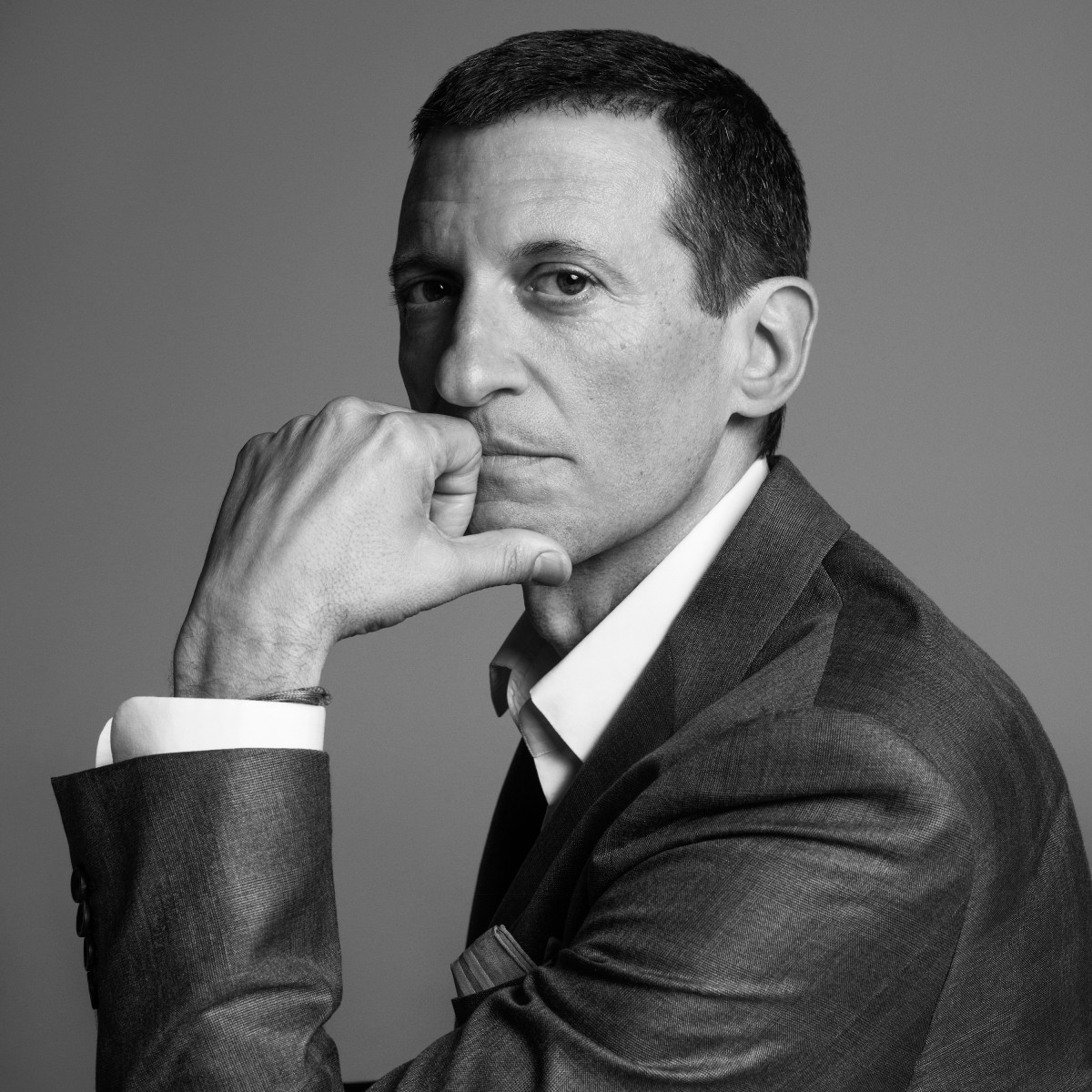 You certainly know that surname—now you can take a whiff of it. Luxury fashion vet Alexander Vreeland has concocted the next lustworthy spate of scents to sniff out, in the form of a quintet of fragrances housed in gorgeous Fabien Baron-designed bottles named after his grandmother, Diana Vreeland. He filled your Daily in on how the conceit came about—and what you'll be clamoring to add to that boudoir next from the set-to-expand Diana Vreeland line.
Why did you create super-luxe fragrances in homage to your grandmother?


After the success of the documentary and book The Eye Has To Travel by my wife Lisa [Vreeland], and my book Memos: The Vogue Years, I decided that the next step was to create a product in her name—and what could be more perfect than super luxurious fragrances?
What's your backstory professionally?

I've been in fashion and luxury goods for the past 30 years, having worked for Ralph Lauren and Giorgio Armani. I went out on my own and had the license for Calvin Klein womenswear. Then I consulted for home, jewelry, and apparel businesses. For the past five years, I have also been president of the Diana Vreeland Estate.
How did you distinguish your line from the myriad of fragrance labels out there?
It had to be very authentic and true to my grandmother. The line was created as the perfect fragrances she would be wearing if she were alive today. Her love of color and passion for words have been incorporated into the bottles and packaging, which were designed by Fabien Baron.
You just launched the line in September—what's the response been like so far?
Amazing! We're selling in fine stores throughout the U.S. and Europe. We have attracted both a customer who is passionate about fashion and sees my grandmother as their hero, as well as the luxury customer who loves fine fragrances and the best of everything.
How did the five fragrances come about—why five?
We worked with a team of amazing perfumers at IFF, and these five fragrances seemed to be the perfect match. No expense has been spared in the creation of the juice; we used the finest ingredients.
How did each scent fit with your vision for the line?
Each fragrance is based on a story of my grandmother's. Some are more related to a country and others to a mood, but they were all part of her life. For example, Absolutely Vital is a sandalwood fragrance based on her love of India.
Why did you decide to add a hand cream to the mix?


My grandmother loved her moisturizing creams, so we created a body cream that's both super nourishing and has a beautiful finish. It has a light scent that enhances the fragrance collection.
How involved were you with the production and packaging?
This is my life! I'm very involved in every facet of the business.
How did your grandmother's relationship to scent shape the line?
My grandmother was passionate about fragrance. She even piped perfume into the vents of her exhibits at the Costume Institute at The Met. She could not imagine life without perfume.
What types of Diana Vreeland-branded products might we see next?
The collection is primarily a fragrance collection, but we're going into home fragrances, bath, and body, as well as makeup.
Did you sift through your grandmother's archives and personal mementos to come up with the line?


Absolutely. We created a 35-page olfactive brief to educate the perfumers on what my grandmother should represent in a fragrance.
How did you score space in such tony retailers like Bergdorf's, Neiman Marcus, and Colette?
As soon as the collection was ready, I reached out to all the best stores and they were all interested in carrying the line.
Do you get asked often if you're related to your grandmother when people first meet you?


Only in fashion circles.
What's your most cherished memory with your grandmother?
Sitting around her living room talking.