Whispering Angel might be the first word when it comes to the omnipresent pink drink, but those in the know are beginning to seek out Rock Angel: 'the Rihanna' of the wine world. According to the brand's winemaker, Paul Chevalier, Rock Angel is just like the vivacious and fashionable chanteuse, bursting onto the scene and demanding attention. "Whispering Angel is more similar to Dakota Fanning in comparison," the Boston-born jet-setter laughed.
Just like Fanning, Whispering Angel has had no shortage of starring roles since it launched in the US in 2007, kick starting the 'rosé revolution' in the process. The award-winning wine became so prevalent from the Hamptons to Hollywood that it resulted in no shortage of viral hashtags; need we mention #RoséAllDay? Once, there was even an actual real life shortage of Whispering Angel as people out East enjoyed the stock until its veritable depletion.
If you peruse the popular wine's Instagram feed, you'll notice Chevalier as the exuberant personality intrinsically tied to the brand stateside, posing for plenty of pictures, smiling with magnum bottles of rosé in his signature brightly-colored suits.
Chevalier was educated in winemaking and viticulture at the University of Reims and the University of Bordeaux in France. In the mid-1990s while he lived in Bordeaux making wine, he was invited to a fateful party at the family home of Château D'Esclans' owner and vintner Sacha Lichine.
Chevalier now works alongside Lichine — you've likely seen his own name etched on the bottle's label — in the development of four unique rosés: Whispering Angel, Les Clans, Garrus, and the new star of the show: Rock Angel. Rock Angel is on its fourth vintage in the US, compared to Whispering Angel's 13th, and for now it is as elusive as it is alluring. As Chevalier put it, the wine has a "cult following of those who are in the know" such as global DJ Tiesto and chef Geoffrey Zakarian.
The wine is described as a refined stunner; full of strawberry and red currant flavors with a tangy touch of pepper. At a slightly higher price point, Rock Angel is $35, compared to $22 for Whispering Angel.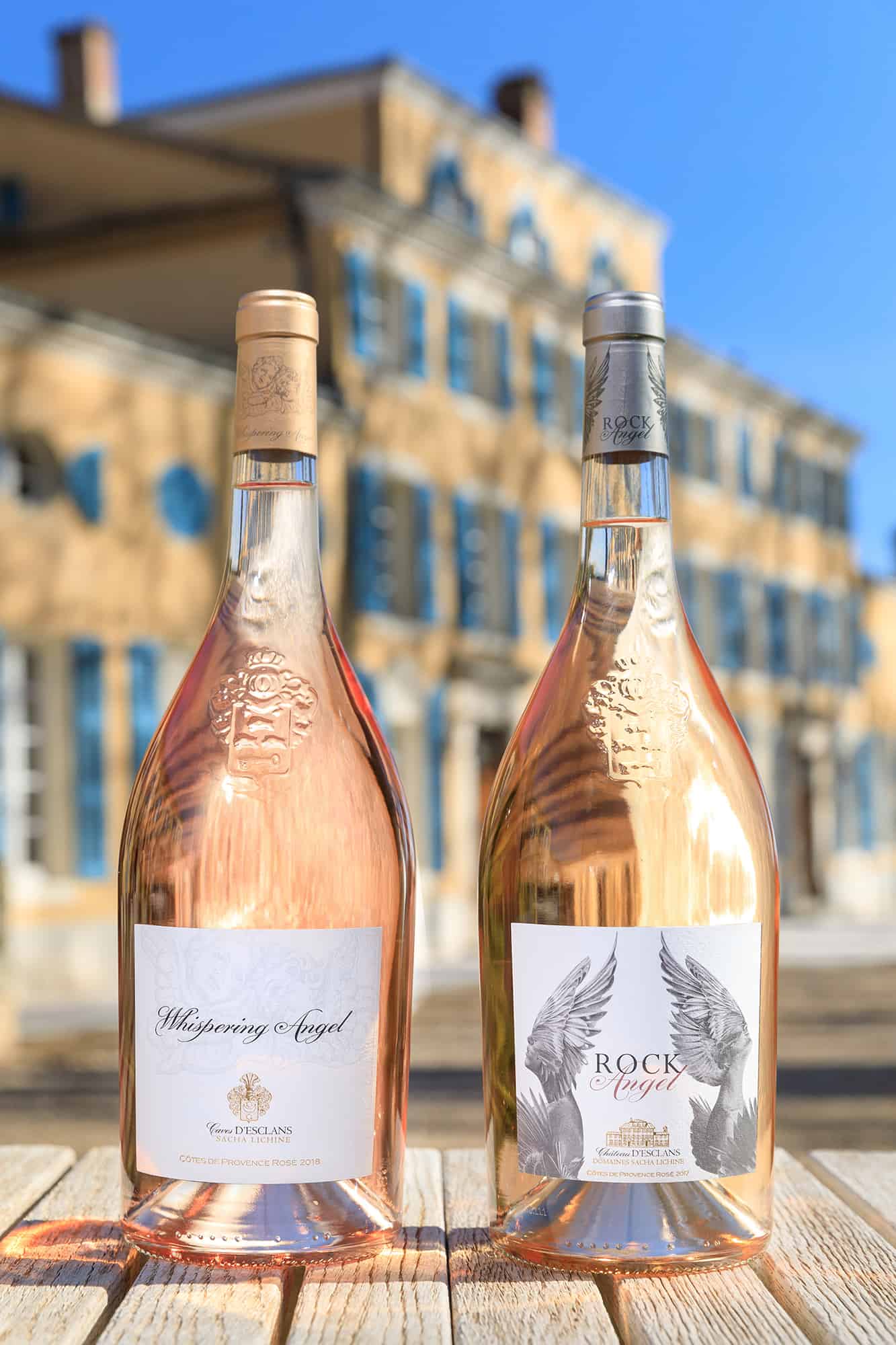 "Rock Angel is the natural evolution from Whispering Angel as we go up," Chevalier said. "Most rosé consumers begin with the most evident and easy styles, which are generally fruity and one dimensional. As one matures, you start to look for, and understand, more complex flavors and characteristics in a rosé: floral, spicy, minerality, structure, acidity."
"This takes time to appreciate and practice to obtain a more educated palate. Château D'Esclans has been leading the way in rosé education from day one through numerous tastings and workshops we conduct around the US; a rosé revolution before your eyes," Chevalier said.
While a glass of chilled rosé from Provence evokes images of summer soirees and elegant daytime events, Chevalier noted that Rock Angel is the "rosé of all seasons and all occasions".
"Because of the extra body and minerality in this style of rosé, Rock Angel is the perfect pairing for shellfish, especially oysters," he explained.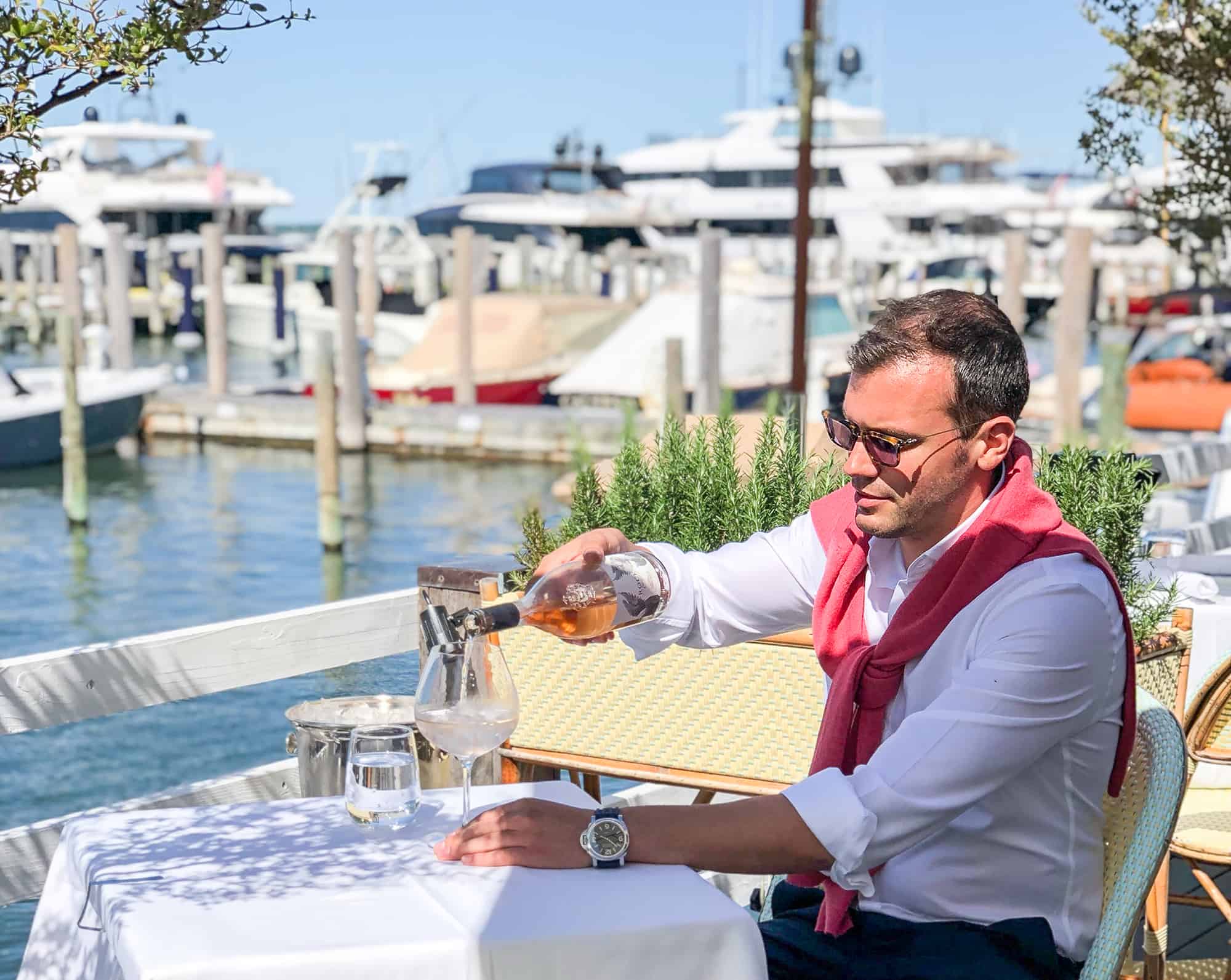 High profile wine critics have also noted they enjoy it with Mediterranearn dishes, roast chicken, creamy pastas, and tuna steaks. In a synopsis that seemed to forget food pairings altogether, one reviewer simply said, "It's sexy, like the Whisperer in a leather jacket."
As fall arrives in New York City, Rock Angel will be the beverage of choice at New York Fashion Week's most illustrious events, such as a dinner with Swarovski Crystal at Bryant Park Grill.
At the Harper's Bazaar Icons Party at the Plaza, Rock Angel will be served to the industry's finest, sharing the spotlight with performer of the night, Alicia Keys. Then, it's on to the slopes of Aspen and Telluride – not to mention Megève, Chamonix, Courchevel, and Gstaad in Europe – for aprés ski, before landing back in the glasses of the art world's movers and shakers at Art Basel, Miami.
"There is something a bit magical about rosé and especially a bottle of Whispering Angel or Rock Angel. So much passion goes into every bottle, made in the South of France. Just open it and you are transported to the heart of Provence no matter what the season," Chevalier said.
Trends have come and go throughout seasons past, but our penchant for this delectable wine never seems to fade. In fact, it's hard to believe that 'Whispering Angel' was only introduced to our vernacular – and our palettes – just over a decade ago. As its current fan base grow up, settle down, and perhaps follow different paths, maybe they'll find what they're looking for in Rock Angel; after all, a Château D'Esclans rosé by any other name must taste as sweet?
"Ultimately, rosé is about fun and a celebration of life," Chevalier noted. "As Sacha would say, 'It all started with a Whisper… now it's time to Rock!'"
Subscribe to our newsletter and follow us on Facebook and Instagram to stay up to date on all the latest fashion news and juicy industry gossip.