Ramy Brook Sharp has opened her brand's second retail location in New York with a fabulous new Ramy Brook boutique on Madison Avenue. Time for a trip to the UES!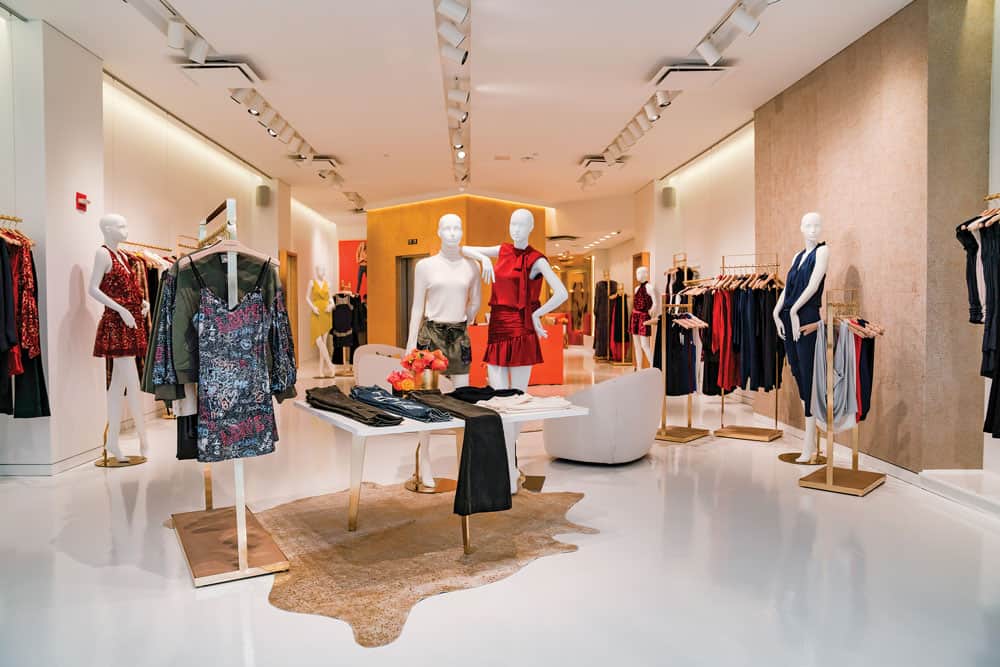 Why Madison Avenue?
We opened our first store on Prince Street in Soho. It's not a very big store, but we wanted to learn how to do retail. That's why we originally opened downtown—to learn the systems, inventory, sales, everything. Now, we have big clients from the Upper East Side and the Upper West Side, and I always wanted to open a store on the Upper East Side. So about a year ago, we started looking, walking up and down Madison with a broker to see where we could open. It took us a little bit of time to find the right spot, and we finally did. It's actually my dream spot—at 980 Madison. It became available, and we jumped on it.
How is it designed?
We're keeping it true to our brand—orange and gold—and for the most part, the walls and floors are white. We have gold-leaf wallpaper, mannequins, and hanging racks throughout the store. We have large beautiful dressing rooms, and when you first walk in, there'll be a place to hang out with a charging station. It's friendly for people with kids or a woman who is shopping with her spouse, but he wants a place to sit and hang out. The whole store is geared toward being a shopping-friendly experience for everybody they're with.
Between your office and your stores, how much are you traipsing around the city these days?
Thank God for the Q! That changed my life, because I live on the Upper East Side, and my office is on West 39th between Seventh and Eighth. So the majority of my time is spent in my office with my design, sales, and marketing teams. But on the weekends, I like to go down to Soho, and I would say a few times a week I run into Bloomingdale's to check on that space as well.
How many stores are you in at the moment?
We're in all the Saks Fifth Avenue and Neiman Marcus locations, and all Bloomingdale's A stores, and some of their other select stores. We're going to be carried in Nordstrom as well. They're starting to carry us in some of their select stores, as well as online. And then we're in more than 300 specialty stores around the country.
Who are some of the most valuable people in your life who give you feedback about the collection? Who gives you great advice? 
I'll start with my mother. I get so much feedback from my family. My mother is 79 and my daughter is 15; my sisters are somewhere in between. They're the ones who I feel give me the most open and verbal advice—both good and bad. We all live different lifestyles, and all our needs are so different, so I listen to them. And then I have an incredible group of friends, and they're all fashionable. They're always sending me pictures, telling me what they liked, telling me what they don't like, what I should have done, and what I should do again. I'm not insulted if anyone's critical. It's really all learning for me.
What are you feeling for Spring 2020?
What I love about spring is that in my mind, it comes at a time when you really need some freshness, and I wanted something that is brighter and has a message that spring is ahead. We start to add a lot of color in Spring—it's buy-now, wear-now. The fabrics start to become a little bit lighter and airier. We add more prints—stripes, flowers—to bring all those fun happy elements into the collection. In spring, I wear more dresses, and even maxi dresses.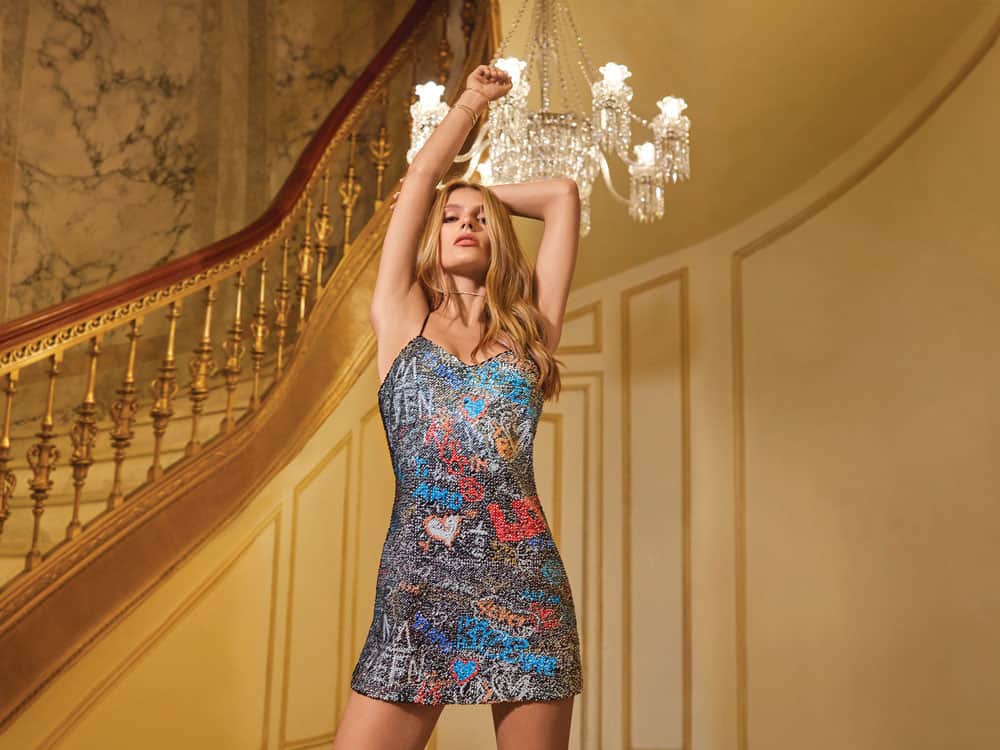 What's the story with your denim launch?
It's really amazing; the fit is incredible, and they're so comfortable. I will have new concepts that are sold only at the store, too—I want to test out some products that don't necessarily make it to the floors of our wholesale accounts, but I know they could be successful, so I'm going to sell them here.
Which denim styles are your personal favorites?
The Cindy, which is mid to high rise—it's tight on the leg but flares out. The reason I love it is because it can be worn as a nighttime jean. And then we developed another denim style called Kate, which is a low-waisted denim. For me, it's difficult to find in the market.
Read the complete new issue of The Daily Front Row below!
Subscribe to our newsletter and follow us on Facebook  and Instagram to stay up to date on all the latest fashion news and juicy industry gossip.