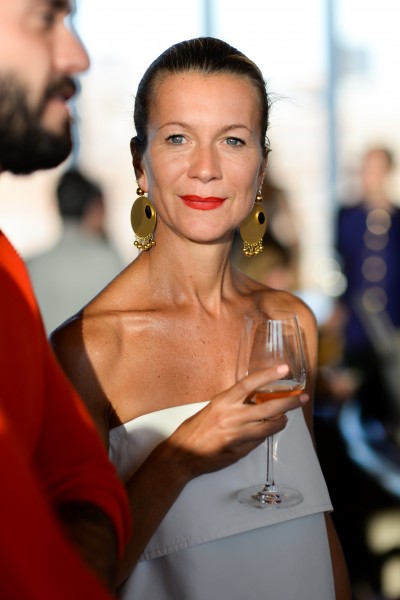 We caught up with Natalie Joos at the recent Blue Les Copains presentation (which she styled) and she told us some major news! She's leaving town! Where is she headed? You'll never guess…
Is this your first time working with the brand?
I've known Blue Les Copains for a very long time, because it's big in Belgium, which is where I'm from. It's very consistent and fresh. When I walked into the showroom, I thought, 'Oh, this is going to be fun to play with!'
How long have you lived in New York?
Seventeen years, but I'm moving to Los Angeles at the end of the year. In the past two years, I'm not seeing the beauty of New York. I'm only seeing the dirt and the chaos. It's not  really changing for me personally. I've talked to other people about it and they say the same thing. It's gone a little stale for me and bores me, so I've got to get out and find the sun and palm trees.
Where do you plan on living?
Santa Monica! The beach. If I'm gonna do it, I'm going to do it right.
Won't traffic annoy you?
It doesn't. I love driving. I'm a bit of a race car driver.
Does that mean you're fast?
I'm really fast. I always get speeding tickets and parking tickets.
You'll be great for the economy there!
I'm going to help L.A. tremendously! The cops will have a ball with me!
Plus! Catching Up with Julia Restoin Roitfeld
What brought you here?
Natalie is an old friend and she's styling the show. I also live a few blocks away so it's easy for me. I'd definitely wear this.
What are you up to these days?
I'm putting as much work as possible into my website, Romy And The Bunnies, to make it grow. We just got named family blog of the year by Bloglovin.
That's huge.
Is that big? I had no idea. We're trying to make it grow every day. I'm learning every day about the tech world, because that's new to me.
Do you still follow fashion?
Not as much as people would think. People ask me what the bag of the season is and I have absolutely no idea. I never follow trends.
What designers do you wear?
I like to mix Topshop and Zara and buy a nice pair of shoes by Saint Laurent. It's nice to invest in a nice piece, but its good to be able to buy more at a high street place.
Natalie called you Jules. Is that your nickname?
I hate Julie, never call me that! Jules is OK.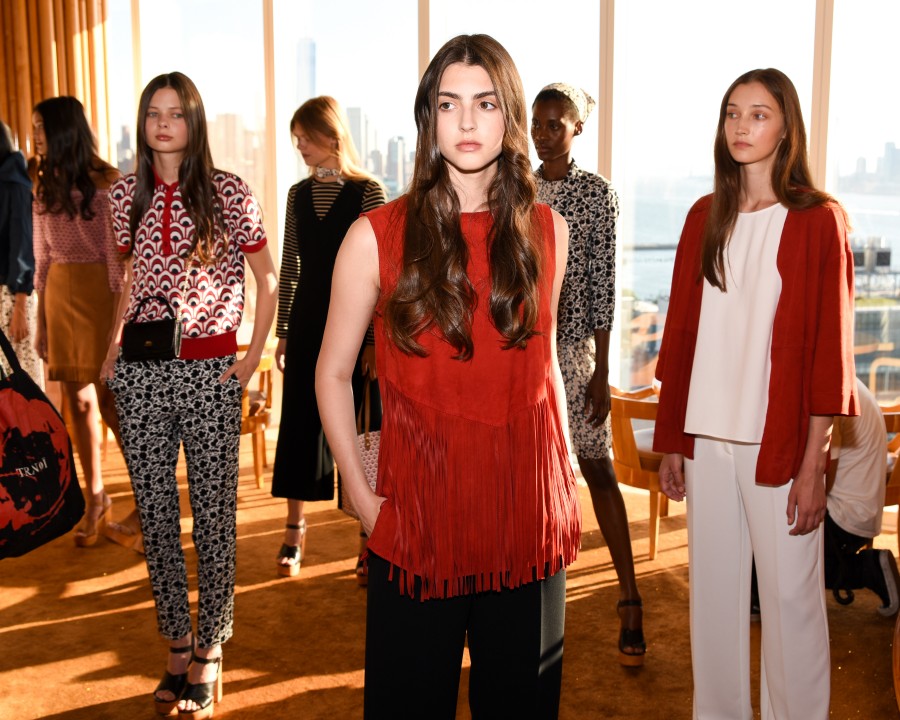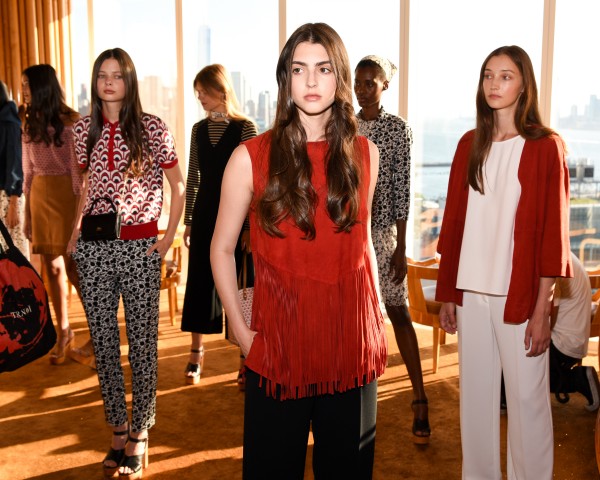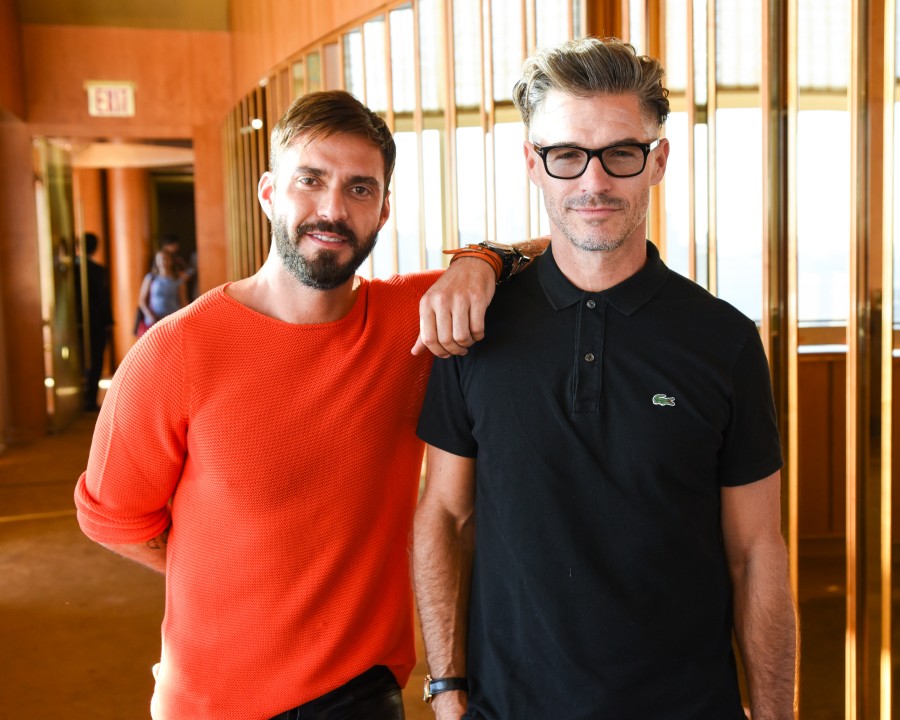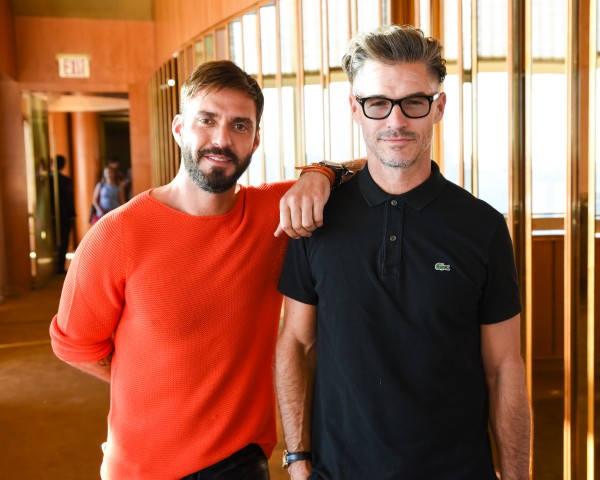 Lorenzo Martone and Mr. Rutherford