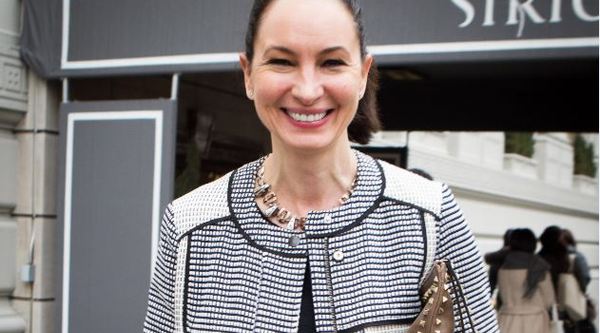 MyTheresa.com Taps Paula Reed As Creative Director
|
(NEW YORK) Following her resignation from Harvey Nichols in October 2013, Paula Reed will be joining Munich-based e-comm site MyTheresa. Reed will be the creative director for the shopping site, effective today. Reed joined Harvey Nichols in September 2012, when she crossed over from the world of editorial to the retail realm as a fashion director.
Reed's abrupt departure was reportedly due to her decision to include fur in the store's offering, which was met with rampant protest from animal rights activists. Before her stint at Harvey Nichols, she was the style director at Grazia UK, a position she held since the glossy was first introduced to the Brits in 2005. Reed's styling has been featured in a coterie of British-based publications, including the likes of Harper's Bazaar UK, InStyle UK, and Condé Nast Traveller.
"My first role is kind of as an agitator," Reed explained to The Business of Fashion, but that's not to say that MyTheresa will turn into an online magazine. Rather, the new creative director plans on using her editorial experience to present designer goods in a refreshing light and offer new experiences for customers and advertising partners alike. MyTheresa was originally a standalone shop founded by Susanne and Christoph Botschen in 1989 and is credited with introducing bosh labels like Prada to Germany. In 2006 the Botschens introduced their e-commerce division as a separate entity, making their spate of high-end luxury goods shoppable from all corners of the world.