For a storybook escape, combine Scandinavian hospitality with superfine ­dining and a doting staff that anticipates your every need. It's no Swedish fairy tale: It's c/o The Maidstone, where 16 cozy rooms and three quaint cottages bring a much-needed dose of world-class hospitality to the Hamptons.
BY DENA SILVER
A Moment With…c/o The Maidstone Owner Jenny Ljungberg
What's the vibe like at the hotel?
We tend to attract a lot of creative people, like photographers, artists, and entrepreneurs. We definitely get a lot of dog owners and parents with their first kids, too. I see a lot of our guests sitting with a laptop and a glass of wine, which I can relate to.

You take a refreshingly "Swedish" approach to hospitality. Please explain.
We treat everyone like friends, calling our guests by their first names and sharing a drink or a cup of coffee with them. Swedes are extremely personable, especially on the management level. People often tell us that they love the relaxed atmosphere we provide.
Have you had any outlandish requests?
We have a lot of elaborate requests for wedding proposals, and we had one person that wanted us to fill up the bathtub with hot water, cover it with rose petals and make sure that there were a ton of candles burning everywhere.
You've got a bunch of new offerings this summer. Give us the scoop.
We're introducing c/o Afternoon, where anyone can come and hang out in our garden, sip champagne, and snack on skewers from
the grill, all while a DJ plays music. And we're also introducing a Beach Butler concept. If you're a guest at the hotel you can get lunch delivered to you at the beach. It offers the luxury of the beach while enjoying the food from The Living Room.
What are your favorite local haunts?
I love going to the LongHouse Reserve, which is such a beautiful place. I always visit BookHampton, too, and local farm stands are such a treat. I often take one of the hotel's bikes to the beach in Amagansett, and I'll stop by the Hampton Chutney Company and pick up a hot chai.
You have a lot of different types of rooms at the hotel. Which is your favorite?
The Edvard Munch room, I think. It's very dark, and the bathroom is completely black, including the toilet and bathtub. It also has amazing oversize chairs that are perfect for a couple on a romantic getaway.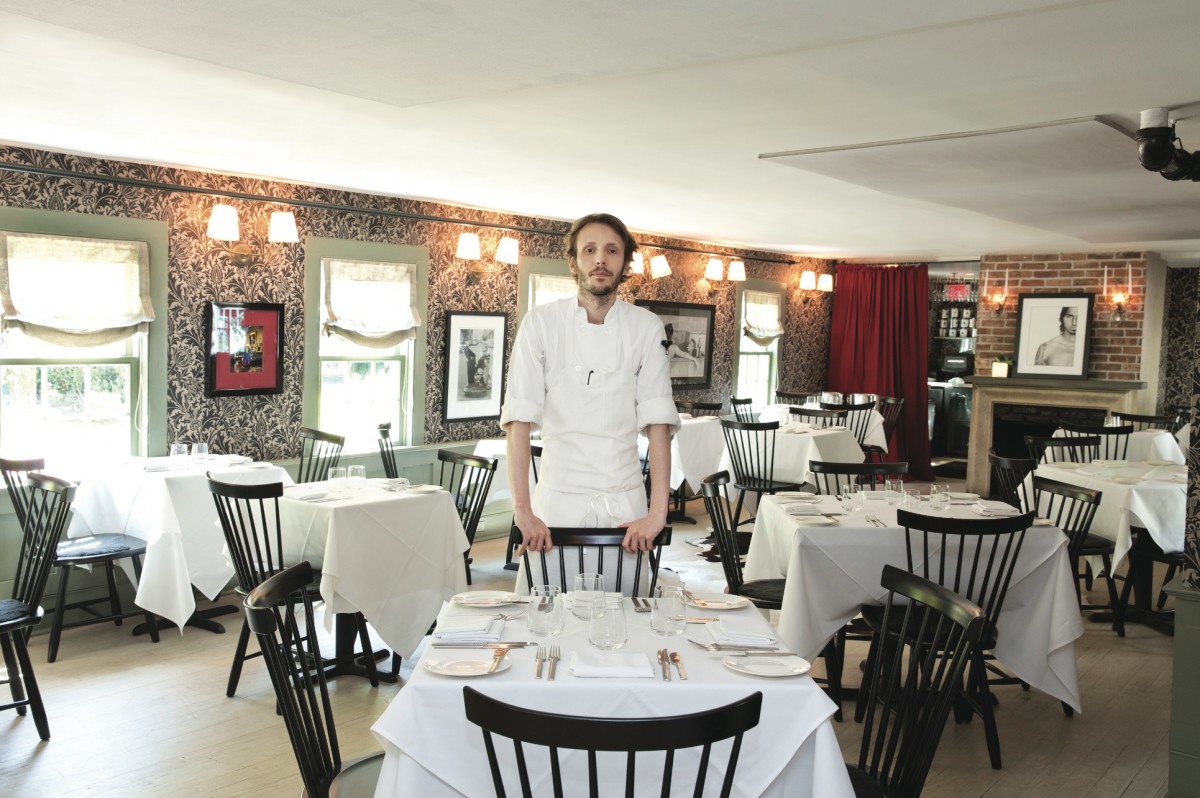 The Other Swedish Chef! c/o The Maidstone's Chef de Cuisine Mathias Brogie
What made the cut for this summer's menu?
We used to have four big menu changes per year, but now we're trying to rotate it every week with new dishes and add-ons. This will keep the menu up to date with what the local fishermen are catching. We always try to work with locally sourced ingredients.
What's your favorite dish these days?
The Arctic char.
What's your preferred method of preparation?
I love grilling. I'll take a whole fish, season it with horseradish, dill, and brown butter, and throw it on the grill. I let the freshness speak for itself.
What's the most requested dessert?
The grilled pineapple and mango split with homemade sorbet is quite popular. We like to do modern, fruity, and fresh dishes for dessert.
What's the one Swedish dish Americans need to get more familiar with?
I would love to see them try herring a bit more. Most restaurants here only serve herring in a cream sauce, but the Swedes have a variety of different preparations. I'm just obsessed with herring.
What were you up to before you started at c/o The Maidstone?
I graduated from the Hotel and Restaurant School of Stockholm in 2000, and I was most recently working at the F12 Group, which owns some of Sweden's most well-known restaurants. I started at c/o The Maidstone last August.
What was your first big to-do upon arrival?
The first thing I wanted to do was to modernize the menu and make the Scandinavian influences a bit more welcoming to the East End.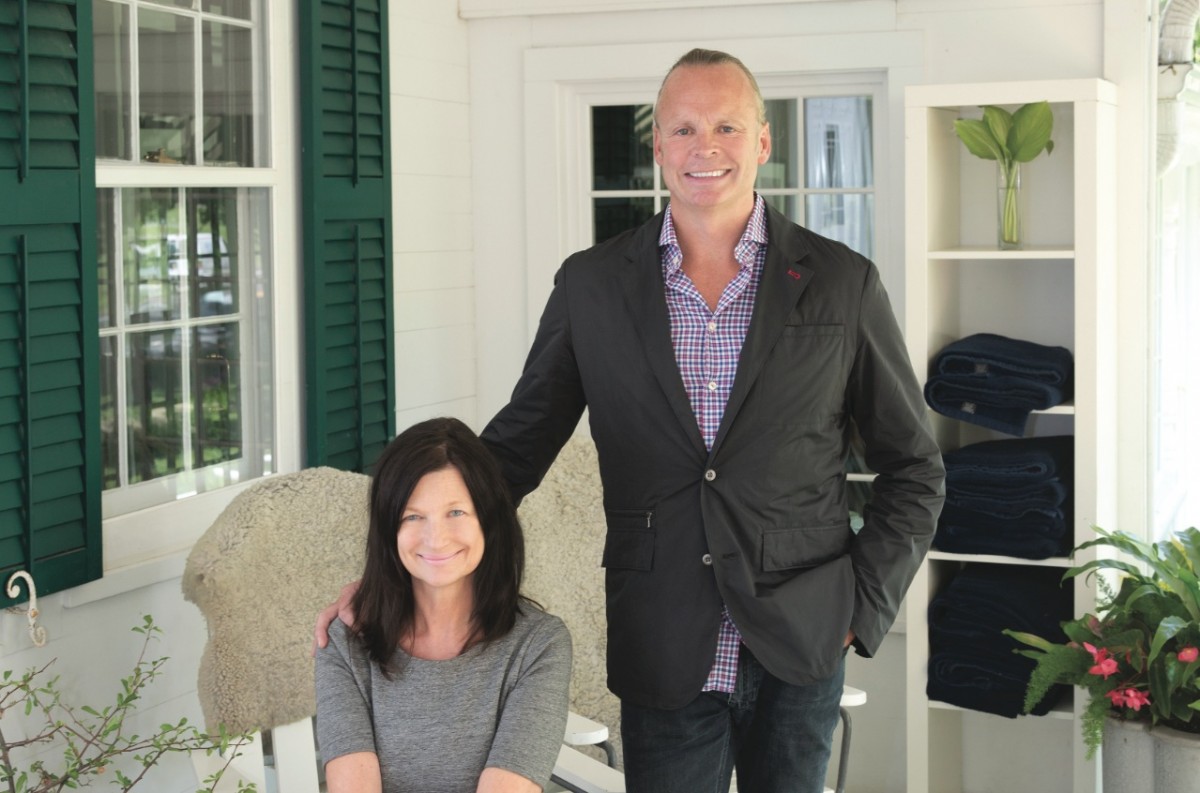 The Innkeepers! Meet c/o The Maidstone's general managers (and married couple) Pär Bonér and Sophie Bonér Hindmarsh
What's your favorite spot in the hotel?
Pär Bonér: We love the round table by the bar, especially in the evening. It's the perfect spot—kind of hidden, but it still allows you to follow the flow.
Sophie Bonér Hindmarsh: When I need a break, I go and breathe in the back of the garden.
You live next door to the hotel. Do guests ever accidentally wander into your house?
PB: They do! When my niece was sunbathing in our yard recently, a photographer, model, and crew walked in and asked her to leave! And during the Hamptons International Film Festival, we found Stevie Nicks in the garden, doing an interview.
With dogs allowed at c/o The Maidstone, does it ever feel like a zoo?
PB: Oh, yeah! Especially when we have birthday parties for dogs in the lounge.
Have other animals stayed at the hotel?
SBH: Just some poor, declawed cats.
When you're not at work, how do you stay busy?
PB: While I think I'm an up-and-coming surfer, I don't know if I'll ever be anything else. But I do enjoy being in the ocean anyway.
SBH: I was a practicing yogi, but I'm on a break right now. Instead, I've been SoulCycling in my 'me time,' as well as working on my food blog.
Since you're both Swedes, are you also Ikea regulars?
SBH: Of course! I love Ikea—it feels like home!
How do you feel about Ikea's food situation?
PB: I like their soft ice cream, and our kids eat the meatballs.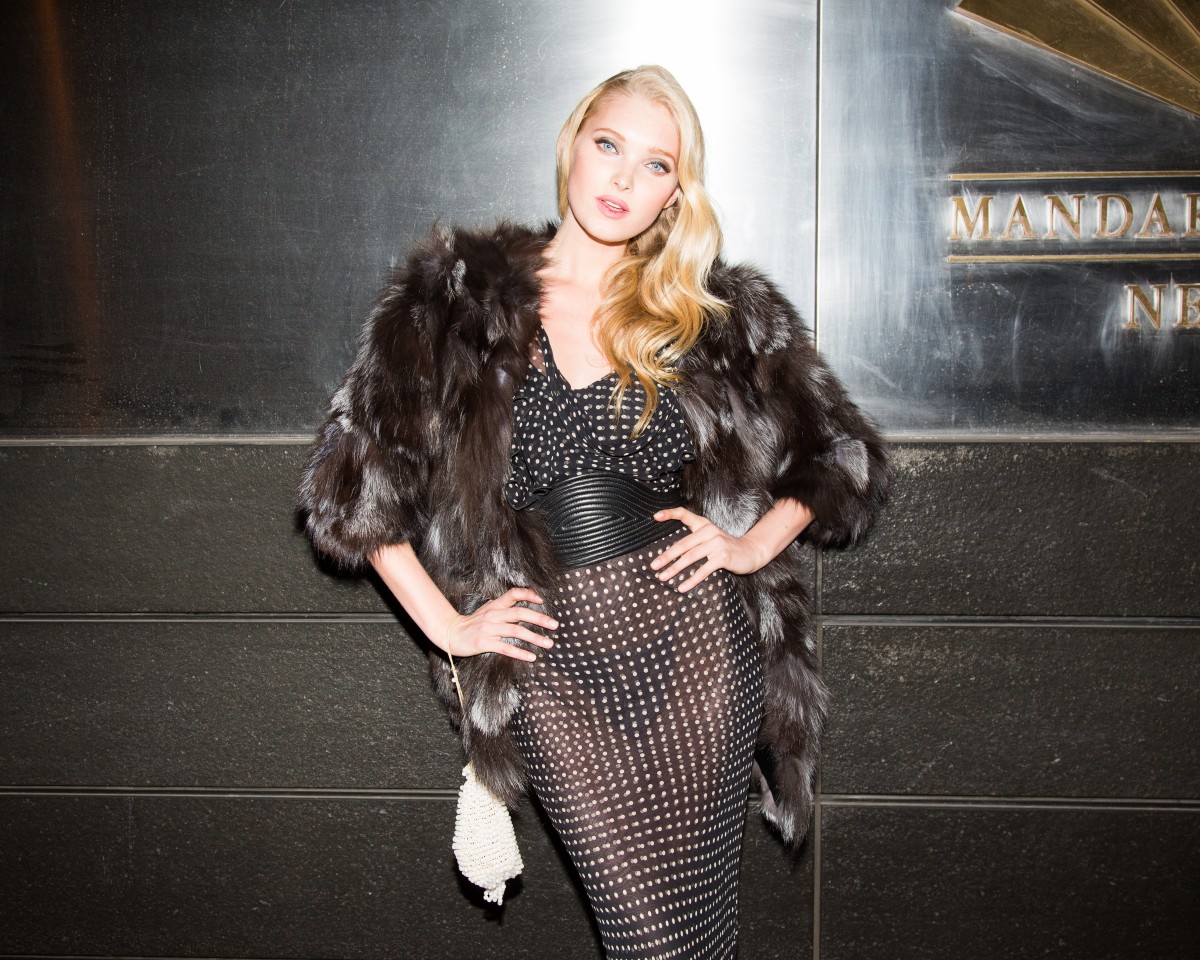 Speaking of Meatballs…With Model Elsa Hosk
This Swedish stunner filled us in on the many, many reasons she loves her home turf, from gravlax to feminism to the education system.
How do you feel about being Swedish?
I'm so proud! It's a very equal society, with one of the best education systems in the world. Health care in Sweden is very "human"—uncomplicated and reliable for people of all social classes. There's so much good stuff coming out of Sweden right now, and it's such a beautiful country!
Fave Swedish fashion brands?
Acne, Rodebjer, Ida Sjöstedt, COS, and J.Dauphin.
Do you dig köttbullar (a.k.a. Swedish meatballs)?
That's like asking an Italian, 'How do you feel about pasta?' It's definitely my favorite meal. I make them every Christmas and all throughout winter. A good cream sauce and raw, stirred lingonberries makes the dish.
Do you eat gravlax?
These questions are making me hungry.
Favorite Midsummer memories?
It's my favorite tradition! You have a big meal and dance in a field holding hands around a pole dressed in flowers. It's said to represent a penis fertilizing mother earth. The concept is kind of funny.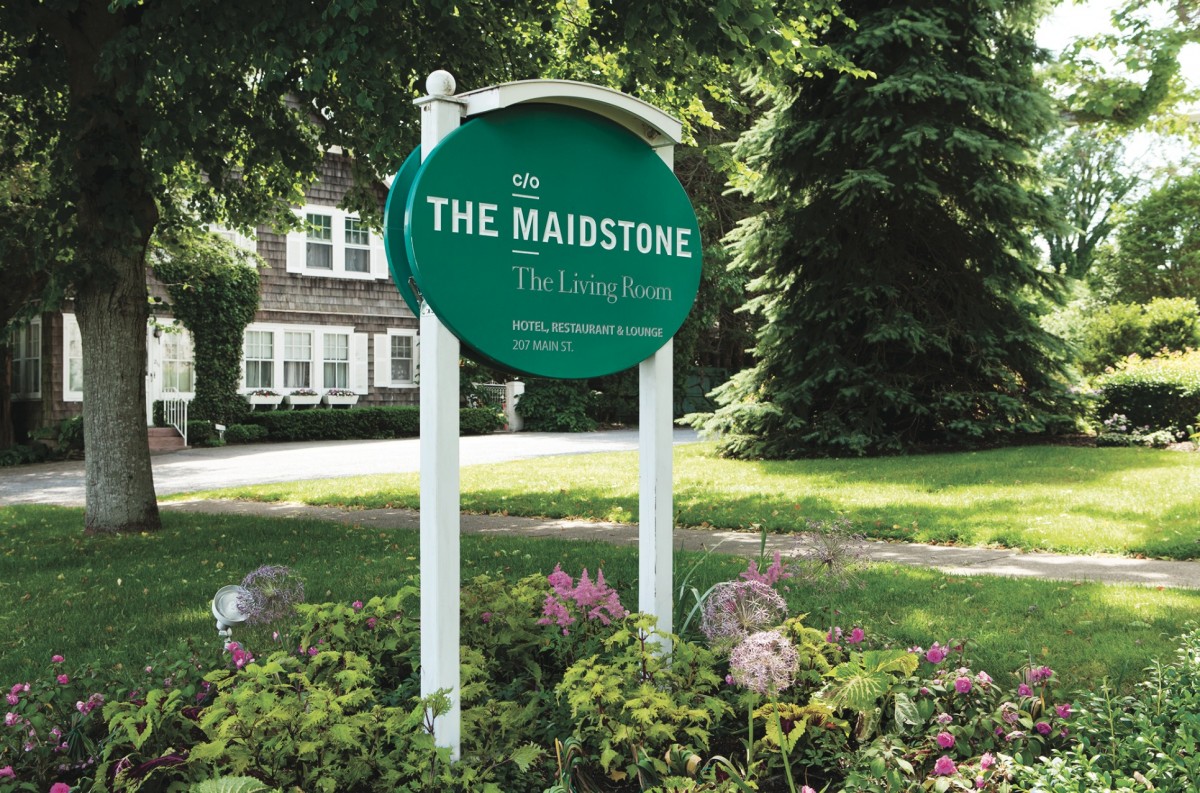 PLUS! A Maidstone-Ology
The history behind the Hamptons' hottest hotel
1648: The town of East Hampton (or Maidstone, as it was first called) was settled by nine English Puritans, one of whom was Robert Bond. He whipped up a little abode on the spot that now houses c/o The Maidstone.
1660: Thomas Osborn turns the space into a tannery and churns out luxe leather goods.
1840: The William Lewis Huntting Osborn House is built, creating the main structure that's still standing today.
1858: Visitors to the Hamptons finally have a haute place to spend the night: William Osborn and his wife open their spacious house to guests.
1911: Bert Osborn inherits the family digs and figures it's time for a renovation.
1924: Introducing The Maidstone Arms! Hotelier Ralph Frood purchases the inn and gives it a new moniker.
1960s: History and art aficionado Andres Devendorf is the next impresario to snatch up the hotel. It emerges with an elegant country-esque interior.
1991: Coke Anne Murchison Wilcox, a Texan whose father, Clint W. Murchison Jr., founded the Dallas Cowboys, buys the inn. Her cultural contribution to the hotel? Frequent Texas-style BBQs.
2008: Jenny Ljungberg adds The Maidstone to the portfolio of c/o hotels. But her work isn't done with just the purchase of the space…
2009: The grand opening of c/o The Maidstone is a success. The historic space is given a Swedish reboot with help from decorator Nadia Tolstoy. The redux honors great Scandinavians of the past like opera singer Birgit Nilsson, author Astrid Lindgren, and artist Edvard Munch.
2013: Esteemed party photog Patrick McMullan fetes the 10th anniversary of his celeb tome, So80s: A Photographic Diary of a Decade. Of course a bevy of big-name Hamptonites are present to share a coupe de champagne with the shutterbug, including Alec Baldwin, Hilaria Baldwin, and Bob Colacello.