Lauren Sherman joins Puck, will write twice weekly newsletter on fashion 
Fans of Lauren Sherman's reporting, rejoice! The veteran fashion journalist has announced her next move since leaving Business of Fashion back in December. Sherman is heading to Puck, Jon Kelly's newsletter platform which covers top tier topics, power players, and four of the world's main centers of industry (Hollywood, Wall Street, Silicone Valley, and Washington D.C.) Sherman's appointment as a staff writer will bring in-depth coverage of the brands that shape the trillion-dollar fashion industry—for better or for worse—as well as the sometimes mysterious figures behind those conglomerates. (ICYMI: Sherman is currently writing a book on Victoria's Secret too.) Her newsletter will be called Line Sheet, and will land in inboxes initially on Mondays, and eventually also on Thursdays. In an email sent to her contact list this afternoon, Sherman said: "My goal has always been to write things that will make people working in the industry feel seen not only to their peers, but also to those who maybe don't follow fashion as closely as they should. After all, you can hide your taste in music or art or film, but you can't hide your taste in clothes. It's a world everyone would benefit from learning a little more about." For those interested in following along, a basic Puck subscription starts at $100 annually.
Tommy Hilfiger and Shawn Mendes collaborate on a sustainably-focused collection
Tommy Hilfiger's latest talent to team up with is singer-songwriter and heartthrob, Shawn Mendes. Together, the duo has teased Tommy X Shawn Classics Reborn: a capsule collection and campaign that revisits the brand's timeless hits and 1990s-era classics, but redesigned with attention paid to sustainability. Set to be fully unveiled tomorrow, the campaign also brings together Mendes' nearest and dearest, next-gen creatives, and sustainability advocates. Think: his sister Aaliyah Mendes, artists Jon Vinyl, Mike Sabath, and Ahmad Cissé, author and model Maye Musk, designer Czarina Kwong, champion for change Deprise Lons, and models Yvesmark Chery and Anita Jane Pathammavong. The 28-piece menswear and womenswear collection, which features recycled textiles, conscious dying methods, and repurposed waste involved in the production, is shoppable from tomorrow too.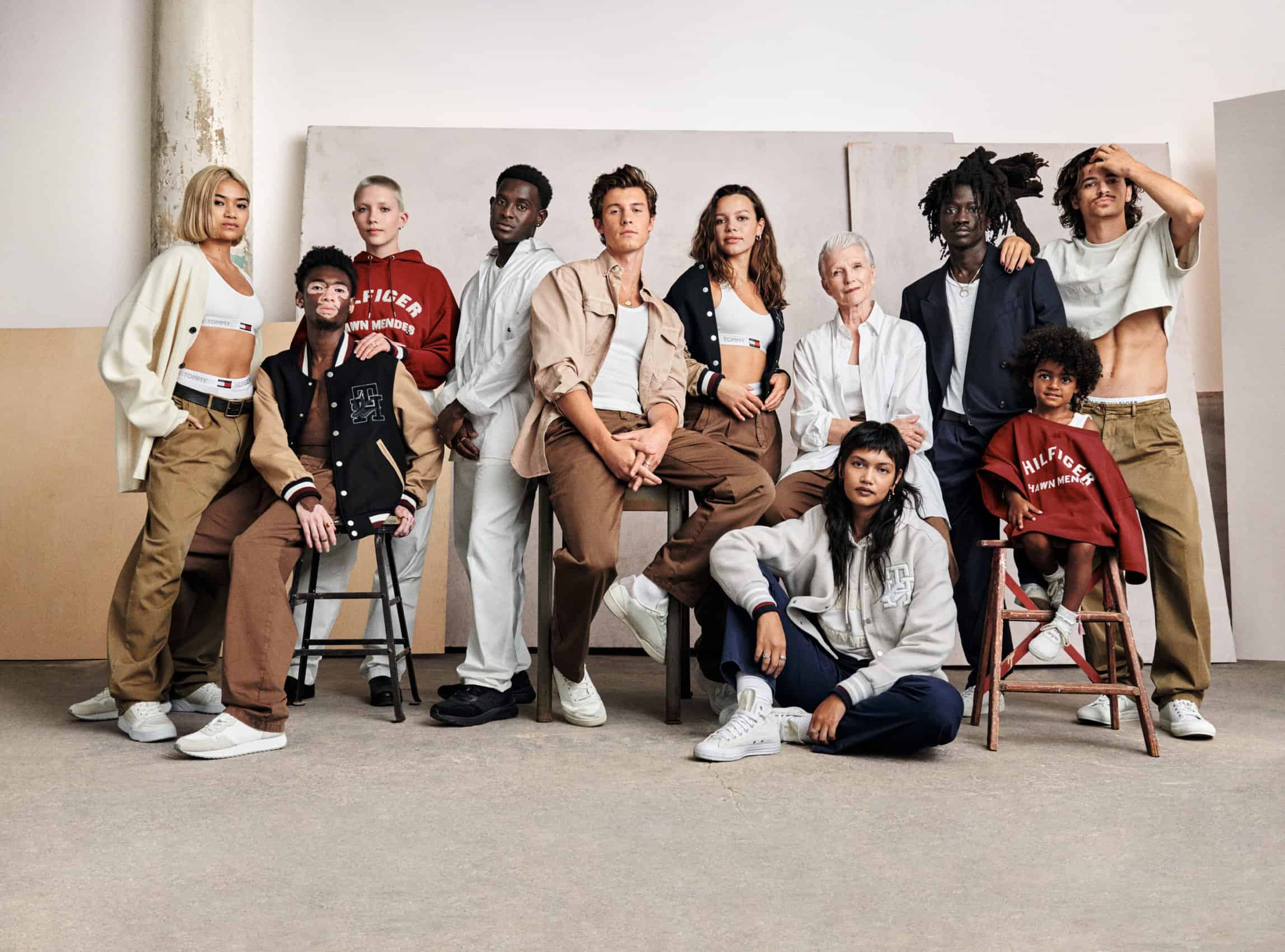 Images: Cass Bird
Tina Kunakey stars in Superga's Spring Summer '23 campaign
Actress, model, and style star Tina Kunakey is fronting the new ad campaign for Italian brand Superga. The brand called Kunakey, 25, the "perfect partner" thanks to her "unique style born of a combination of Gen-Z trends and avant-garde glamour." In the imagery, Kunakey is showcasing the 2631 Stripe Platform, the revamped Revolley Platform, the revived and retro 4089 Training Slim Vegan (100% recycled nylon from PET), and the sustainably-minded 2730 Rope Organic Macrame. And then, of course, there's the classic 2750, which the brand credits Kunakey for breathing new life into with her natural sense of personal style. See how she wears 'em below…consider us sold!
Fiorucci reveals Spring Summer '23 campaign 
Fiorucci's soft focus, retro-style campaign for the season has landed. Artistic director Daniel Fletcher opted for a soothing color palette and prints which play on hazy early mornings, created with artist Nicholas Law. The duo created a 'morning rise' motif which is seen across knitwear and twinsets, while the Italian label's instantly-recognizable logo is slightly updated and elevated. As for what else is in the collection, there's a distinct '70s influence with slinky party looks, crochet, and terry cloth playsuits. The campaign was captured in Milan, against a suitably nostalgic interior setting, by Andy Massaccesi. Shop it now!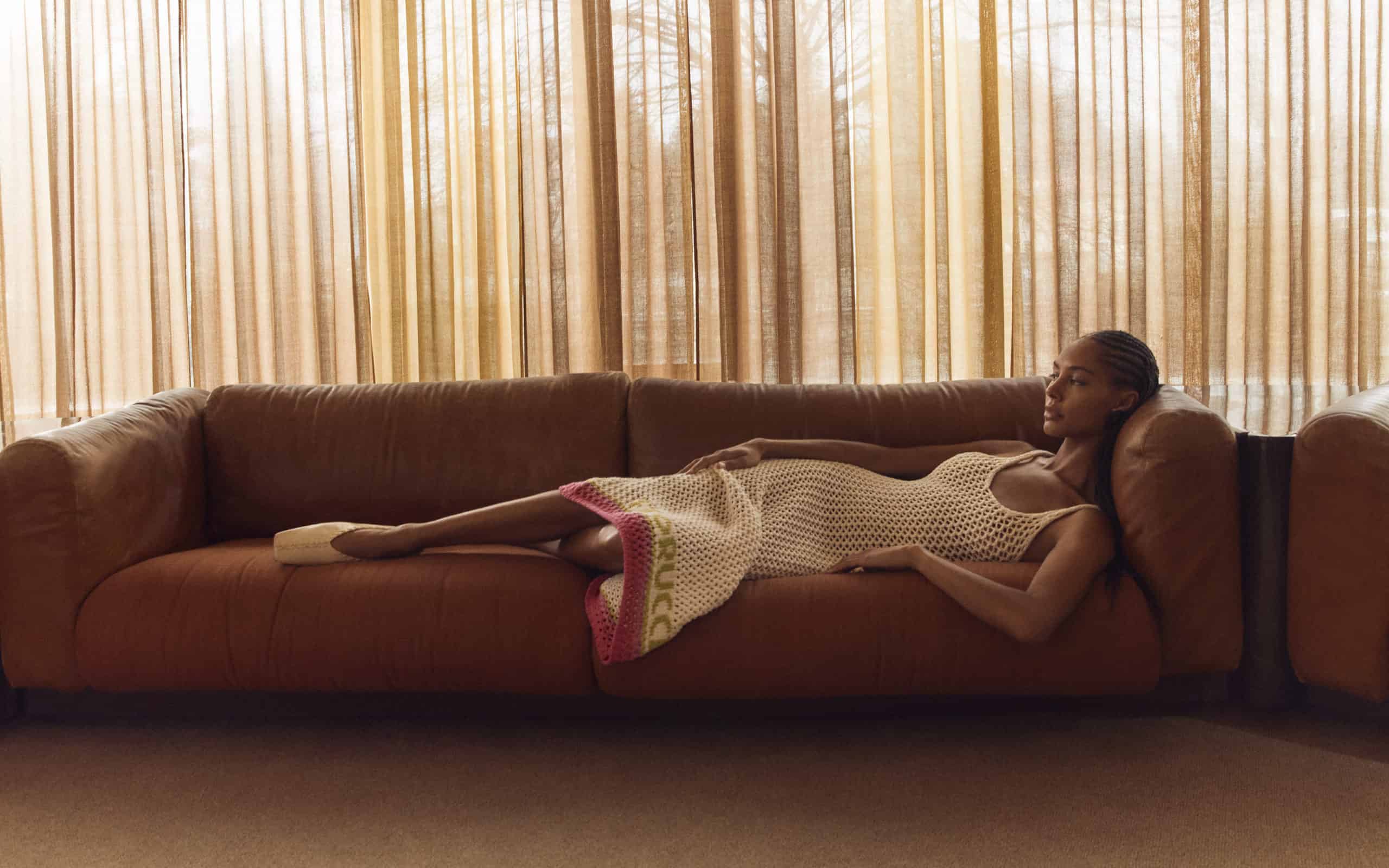 MOTHER is launching a David Bowie capsule
As if one quick look at the below campaign couldn't tell you who MOTHER's latest capsule is referencing, let us be the first to tell you that the LA-based denim and lifestyle brand had David Bowie's Ziggy Stardust era on the brain. Launching today, BOWIE x MOTHER pays homage to the late icon and his inimitable, non-conformist style. In the words of creative director and co-founder Tim Kaeding, "As a brand rooted in the experiences of growing up in the '70s, the opportunity to design with the imagery and iconography of The Ziggy Stardust era felt like a full-circle moment." From tees intended to look like vintage souvenirs to flared jeans detailed with 'The Jean Genie' script (clever!), it's a must-see for any music fan. Prices range from $28-$475 and the collection is available now.
Macy's taps Sarah Bahbah to create its new campaign
Instagrammers will love this one. Macy's has unveiled its Spring Summer '23 fashion campaign, created in collaboration with photographer and artist Sarah Bahbah—whose work you've likely seen on a ton of dreamy digital moodboards by now. The campaign is titled Main Character (also a concept that social media savants will be no stranger to) and it encourages shoppers to fully embrace the joy of upping the sartorial ante and dressing the part. The partnership with Macy's also marks the first US campaign for Bahbah, whose signature romantic images overlaid with her musings have amassed her one million followers on Instagram, as well as a book deal for a chic coffee table tome.
Peep some GIFs from campaign, and get ready for your main character closeup, below: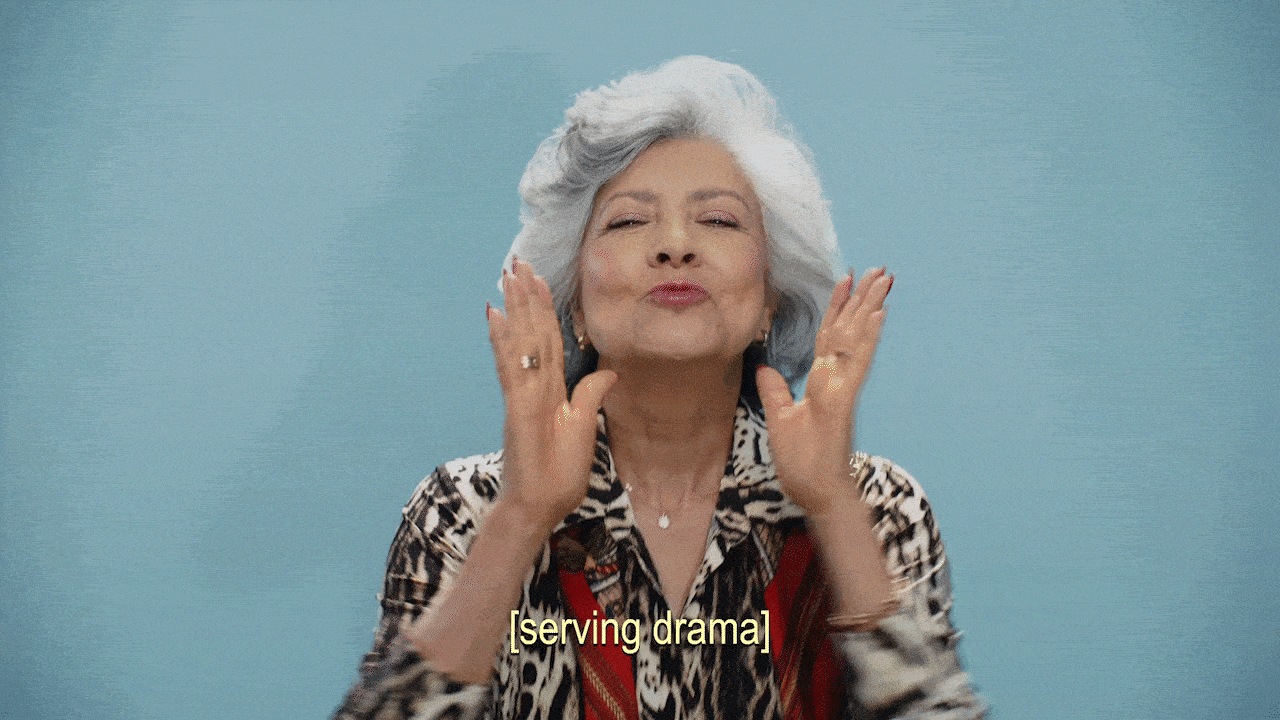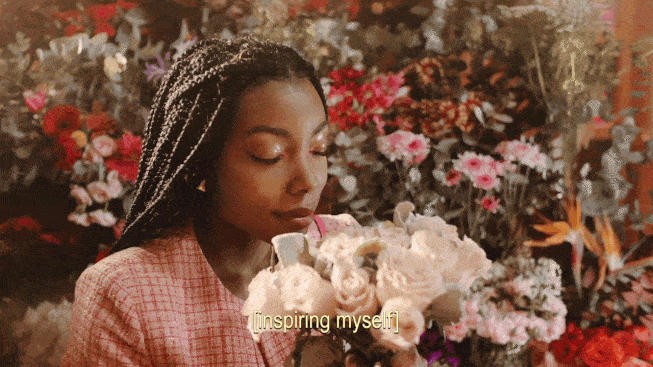 GIFs: Courtesy of Macy's
Subscribe to our newsletter and follow us on Facebook and Instagram to stay up to date on all the latest fashion news  and juicy industry gossip.