Power brokers Kyle Rosko and Marcy Braun of the Eklund/Gomes team at Douglas Elliman have just wrapped an incredible season Out East, and while they're reveling in some milestones in Montauk and beyond, they're already charging ahead with new developments, industry firsts, and record-breaking projects. We caught up with the busiest brokers on the East End to get the lay of the land. 
Now that it's September, what are you turning your attention to after a busy summer season?
Quite a few of our new construction offerings are coming to completion just in time for the Fall season. September brings in a new wave of buyers who enjoyed an incredible summer and are looking to purchase and be in position for summer 2024.
What were some highlights and milestones for your team during summer 2023?
We were recognized by the Real Deal as being one of the top 10 real estate teams in the Hamptons! We also enjoyed hosting a number of our teammates and colleagues from all over the country and were excited to share with them an insight into the magic of the Hamptons.
What was your biggest takeaway from the summer 2023 season?
Despite rising interest rates, there is still strong activity and interest in securing a home in the hamptons. Similarly, we've noticed that buyers are exercising more patience and waiting for a property that fits them best.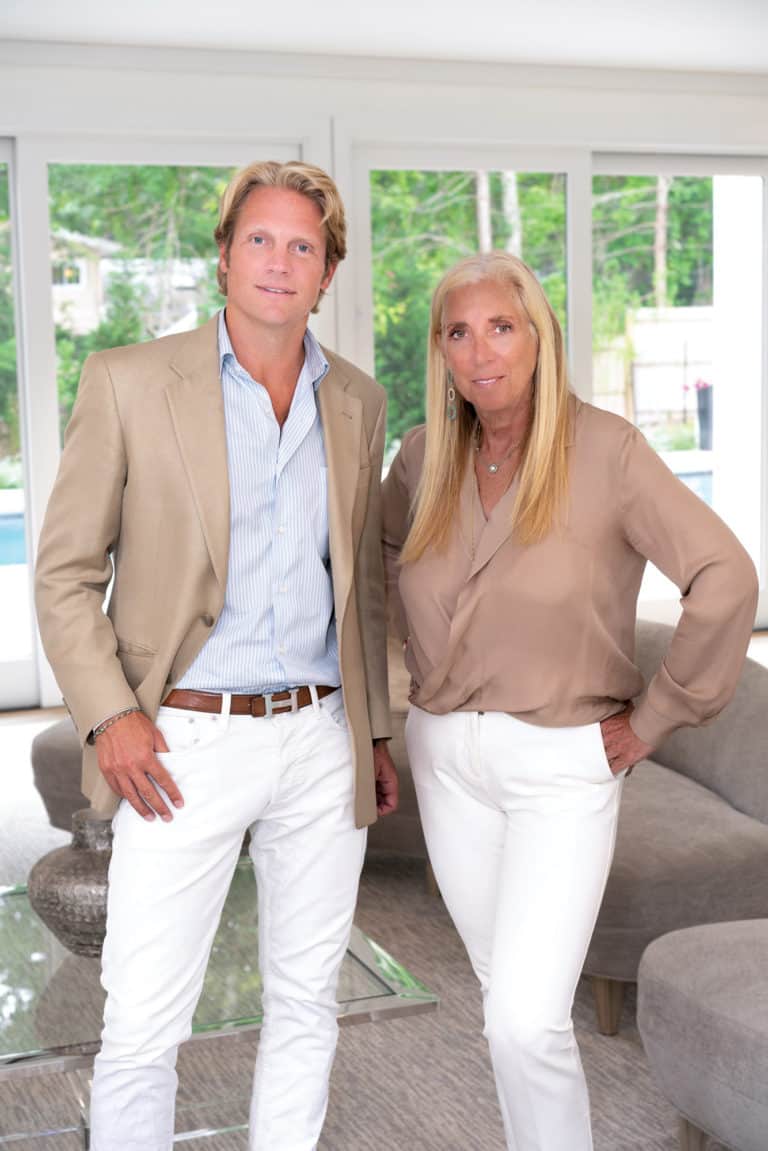 Last we talked, you mentioned new developments in Montauk. What's the latest on these projects?
We have a private market oceanfront that has just been completed and is one of the most incredible estates to have ever been built on the ocean. Additionally, we have several other projects nearing completion in the next two months and we have multiple new construction properties. 
What can people expect from the new developments you have in the pipeline?
The homes we have coming to market will offer some of the highest level finishes and luxury details that have ever been seen in the Hamptons market.
What marks them apart and what are you excited about for these properties?
These homes will provide a quality of living and thoughtfulness integrated into the design through European spas, dual Boffi kitchens, and 10 to 12 foot floor-to-ceiling sliding glass walls that highlight the incredible setting.
What do you think Montauk offers that other areas of the Hamptons don't?
There's a comprehensive culinary experience to be had in Montauk, and of course, there's the beauty of seeing the water at the end of almost every street.
What do you anticipate the market in Montauk to look like in the next three to five years?
We see the underpinnings of development for a new wave of luxury homes and an incredible turnover of hotels and resorts, creating an entirely new level of luxury experience in Montauk.
How is Montauk an ideal place for families or young couples?
There's an incredible array of daily activities for all, and the beach. Spa experiences, dining alfresco, biking, surfing—it's all there.
What have you got coming up for the rest of 2023?
We have a growing private market portfolio of impressive properties, and we are currently working on some of the largest deals we have ever been involved with that we are excited to put together.