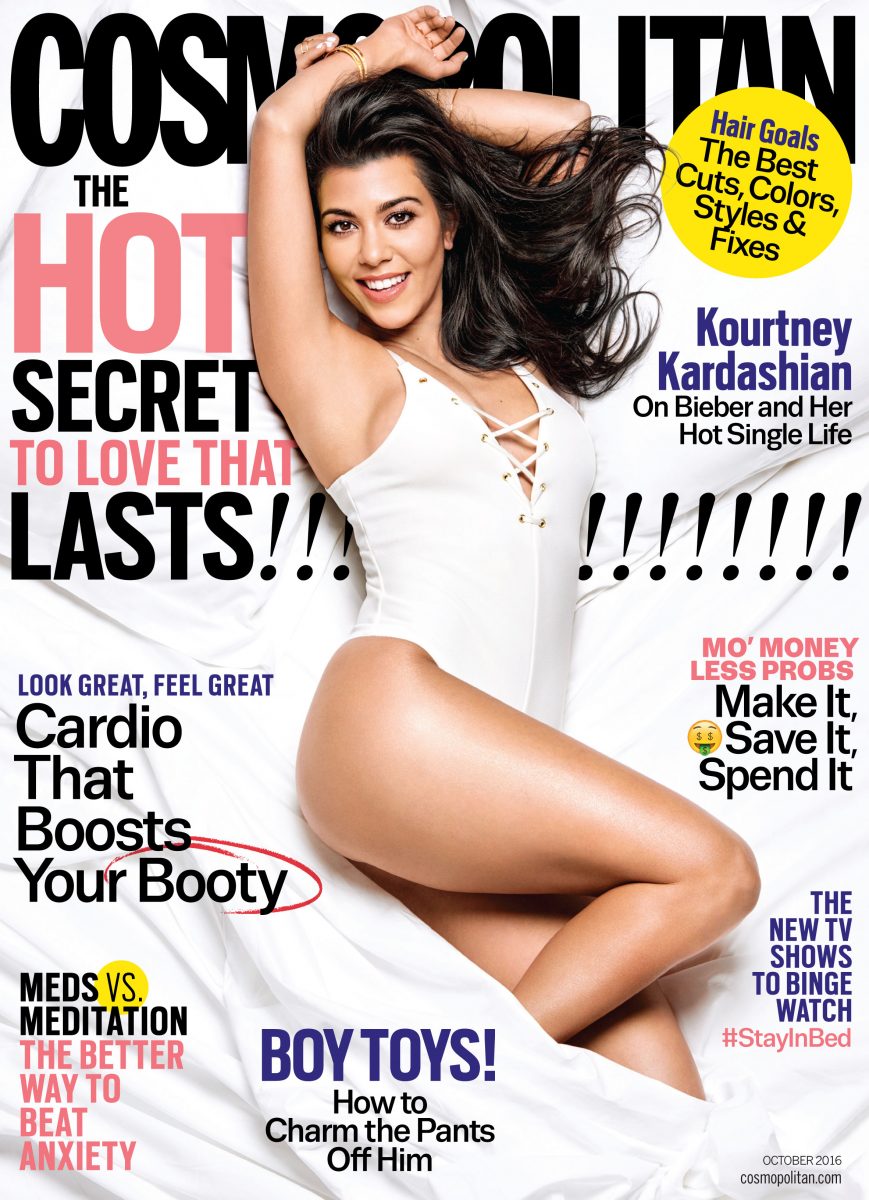 Another member of the Kardashian-Jenner clan has landed a glossy cover: enter Kourtney Kardashian, the oldest of the six sibs in the family, who fronts Cosmopolitan's October issue. As the 12th season of Keeping Up With The Kardashians reaches its halfway point—the show returns October 23—the mom of Mason, Penelope, and Reign breaks down her family dynamic, sex life, and plans for the future.
Here are some highlights from the interview, which can be read in full here.
On Kim waging a social smackdown on Taylor Swift: "It's her husband, and he's family. The truth is the truth, so why not let it be known?"
On whether her children watch KUWTK: "They've seen some of it, but no. I was in the shower, he [Mason] woke up, and it happened to be on. He was like, 'Who is Blac Chyna? And Kiki [Kim] showed Larsa [Pippen] her vagina!' I was like, this is why they don't watch the show. Some of the content is just not appropriate."
On her relationship with Scott Disick: "…the idea of having my family together is amazing, but it's not the way things ended up. They may end up there. I'm not sure. To me, it's in God's hands. If it's meant to be, then things will line up… We definitely tried for a long time. But relationships are exhausting! Being able to focus on the kids and me right now is good. We say to each other all the time, 'I'm the coolest ex-girlfriend/baby mama you could ever ask for!'"
On what will happen when Scott or she gets a new girlfriend or boyfriend: "That's what I don't know. We're  so not there yet."
On future children: "I would have more. I could see myself with six kids. I just don't know what's in God's plan."
The issue hits newsstands on September 6.