Jackie Cruz has won us over as the beloved Flaca on Netflix's hit series Orange is the New Black, but acting isn't all this native New Yorker can do. We caught up with Cruz to get the dish on her love for singing and photography, her new partnership with cognac brand Rémy Martin, and why over 1 million fans simply can't get enough of her. 
We're big fans! How did you break into the industry?
I was born in Queens but moved to the Dominican Republic when I was five until high school. My mom and her sisters helped raise me and saw that I was really into singing and acting after I saw The Bodyguard–I love Whitney Houston. My mom put me in acting school and vocal lessons so I knew what I wanted to do and how to do it. We ended up moving to Hollywood when I was 15 to pursue it. Singing was my first love, but I love acting too.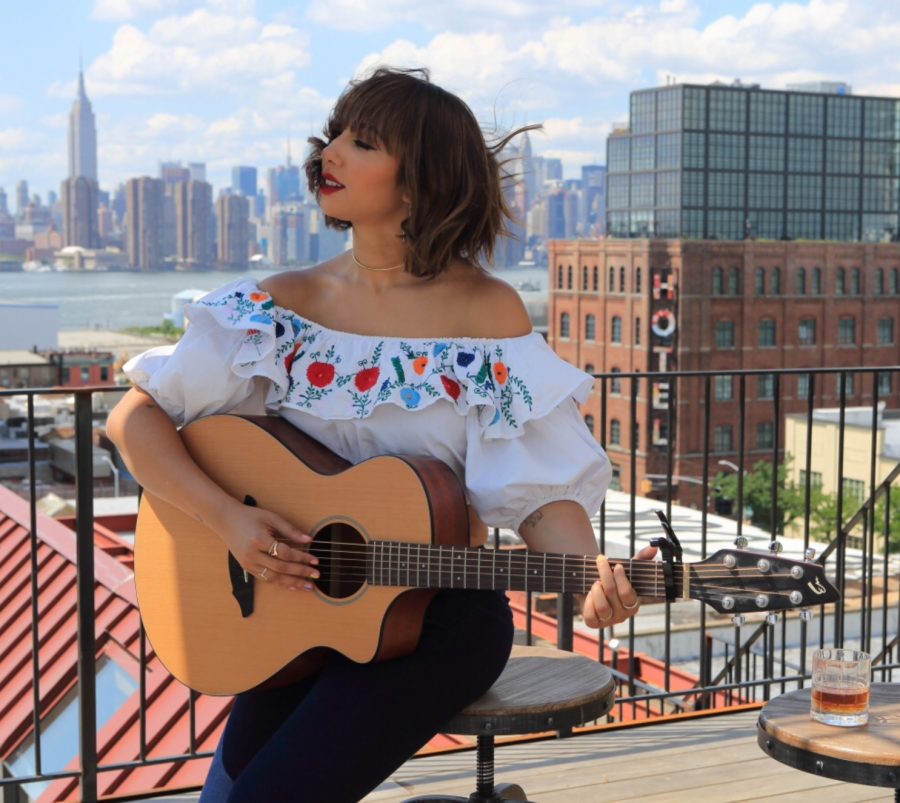 You have over 1M Instagram followers. Were they shocked when they learned you could sing?
They didn't believe it at first, but I released a music video [cover] last year on Selena's "Como La Flor." She was really the only Latina I could look up to–she made it in the states and made me feel like this was all possible. Once people heard that, they realized I could sing and started learning more about me. It's cool to show people that side of me. I'm playing someone else when I act, which is fun to do and I love it, but singing is the real me.
What's your sound?
Latin-infused-electronic-soulful-pop. I just made that up! [Laughs] I don't know when I'll release music, but I just know I want to perform and perfect my craft.
Any other hidden talents?
I love photography. I found this amazing camera and I'm just obsessed with it. I love taking pictures when I travel–I was just in Bali and took pictures of elephants and monkeys. My fans barely like my beautiful black and white photographs, but they like my selfies on my phone.
It's a selfie nation!
Yes! I also play the saxophone–my aunt was married to one of the best saxophone players in the Dominican Republic. We'd go to jazz festivals and bars; I was always mesmerized by him, so I started playing when I was 10 and played for 15 years. Nerd alert!
You're not really a nerd!
Well I didn't have my first kiss until like 12th grade! But look at me now [Laughs]. His name was David Fischer and he was really popular.
What's your song of the summer?
"Panda," and I like The Doors and Beyonce too. Before all of this, I was a waitress at Lavo and I waited on her [Beyonce]; I'll never  forget that moment. She was very nice to me. She might have been pregnant because she wasn't drinking–I just gave her water all night. I danced with her and Mary J Blige and I was like "Yes!" I was sandwiched in between both of them!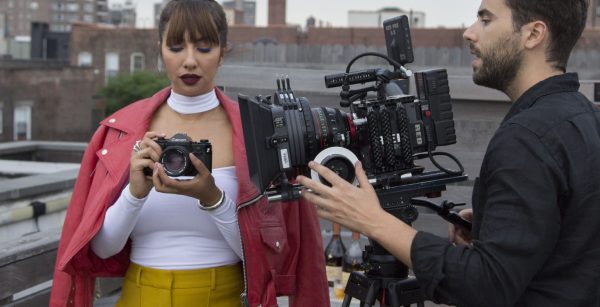 That's a moment! How do you describe your personal style?
I'm obsessed with fashion. My mom is from New York City, so I have all of her '80s leather jackets–I even wear them now! I'm inspired by Cher in the '70s. Maybe I'm retro-rock-and-roll-chic? I can't define it because one day I'll wear bell-bottoms and another day I'll wear ripped jeans. It depends on how I feel at the moment. It's like my personality.
You're partnering with Rémy Martin and the Circle of Centaurs. Tell us about it!
It's a mentorship program where I get to mentor an inspiring singer. You know me as an actress, but they believe in my music, so I get to teach someone else my ways and mistakes and listen to their story. You just have to upload a 3o-60 second video on Instagram or Facebook and tag @RemyMartin. And guess what? You have until September, and I get to choose you in October. But I'm not going to look at you–it'll be like The Voice! This really is the best thing I've gotten to do from being on Orange is the New Black–just inspiring other people. Having one person believe in you is really helpful and valuable.
When you're not working, what are you doing to relax these days?
I like to hang out with my dogs on the roof. They're not relaxing, but it's relaxing. They need training; I can't even walk them anymore, they walk me. I like to spend time with family, and I'm partners at a bar called The Garret, so I like hanging out there too. My boyfriend's a bartender, so it's a natural thing.
Is there anything you haven't done yet that you could see yourself doing?
A million things! I want to go to Iceland, release new music, tour, and inspire people. I feel like this is just the beginning of my life. I've trained for this moment and now I get to live it!