ThreeASFOUR, the design collective that includes Gabi Asfour, Angela Donhauser, and Adi Gil and that's known for fusing technology with traditional craftsmanship, tapped tech brand AMAZFIT to accessorize its Spring/Summer 2016 runway. There's more to AMAZFIT's minimalist bracelet than meets the eye: It acts as a fitness racker via a small donut-shaped piece that attaches to thin bands, and is water resistant, syncs with smartphones and tablets, and can track heart rate, sleep, and activity. For their forward-thinking endeavor and design, ThreeASFOUR was recognized at the Cooper Hewitt 2015 National Design Awards on October 15 with the Fashion Design award, which was presented by Marisa Tomei. We caught up with the designers about their unique collaboration.
How did you work AMAZFIT into your Spring/Summer collection?
AMAZFIT's product blended right in with the silhouette and color sense of threeASFOUR's Spring/Summer 2016 collection. The product was a perfect balance of new technology and traditional touch, which fit with our design vision. It felt to the three of us as a natural fit.
What attracted you to the tech designs?
They appealed to us three as genuine and smart in the way they keep the Chinese origins of the company as a design reference and are universally understandable from their aesthetic approach.
How did you select your personal AMAZFIT bracelets?
We chose the black bracelet design as it was well fitting to our daily wardrobes.
What inspired you to explore a partnership, initially? What were you looking for in a partnership?
We have always been on the lookout for wearable technology and AMAZFIT's image to be innovative and design sensitive fit very well with our brand. As far as partnership terms, we were looking for a long term collaboration where we could get some threeASFOUR designs into AMAZFIT's product range and work hand in hand in marrying high fashion with product design.
What is a favorite feature of the bracelet?
Among a few elements that we were drawn to are the refined design aesthetic and comfort next to the skin. They are very easy to wear and appeal to a wide audience.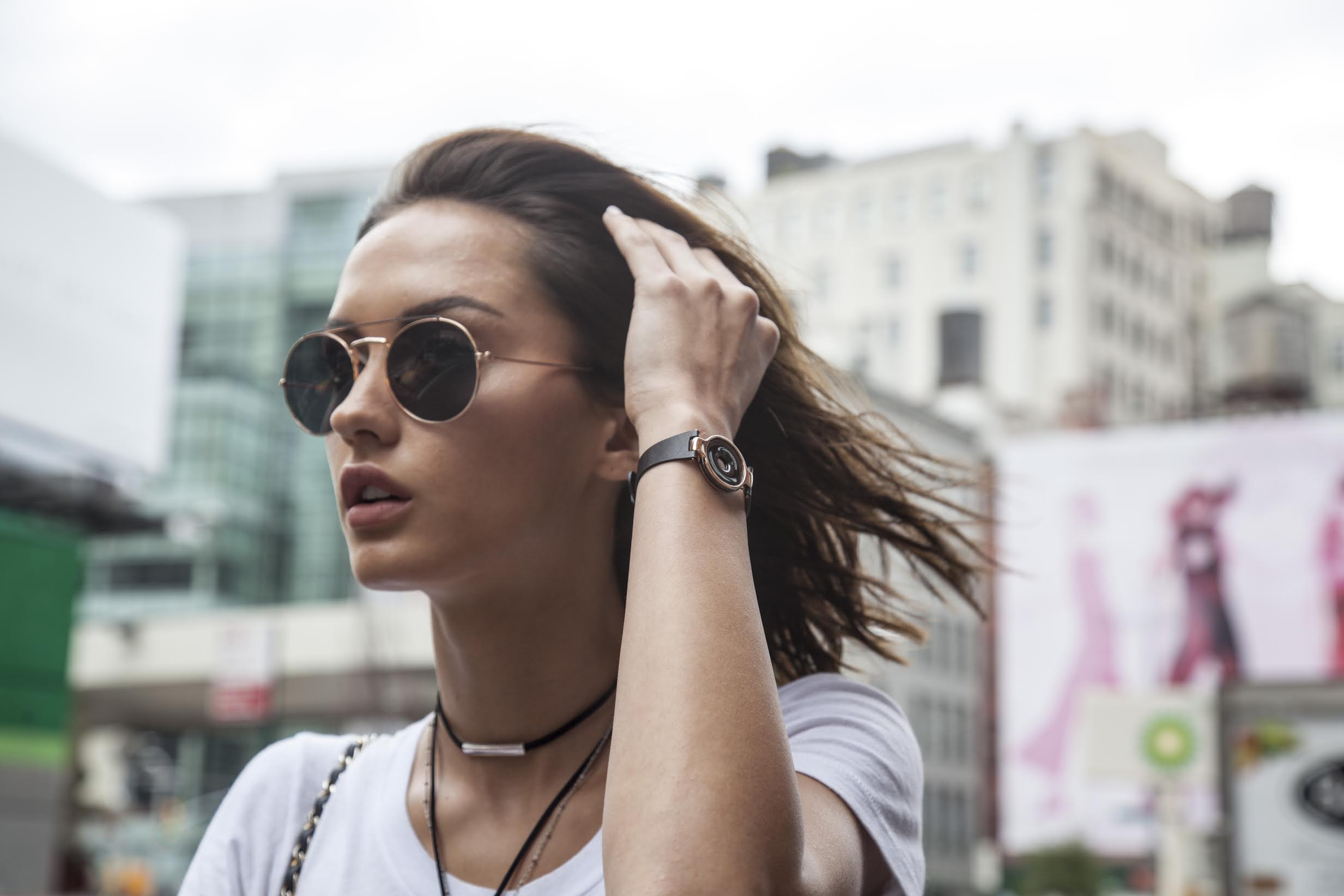 ThreeASFOUR was founded in New York City in 2005. The collective has collaborated with numerous artists and musicians, including Björk, Yoko Ono, and Matthew Barney, and their designs are in the permanent collections of the Victoria and Albert Museum, the Costume Institute at the Metropolitan Museum of Art, and the Palais Galliera in Paris.