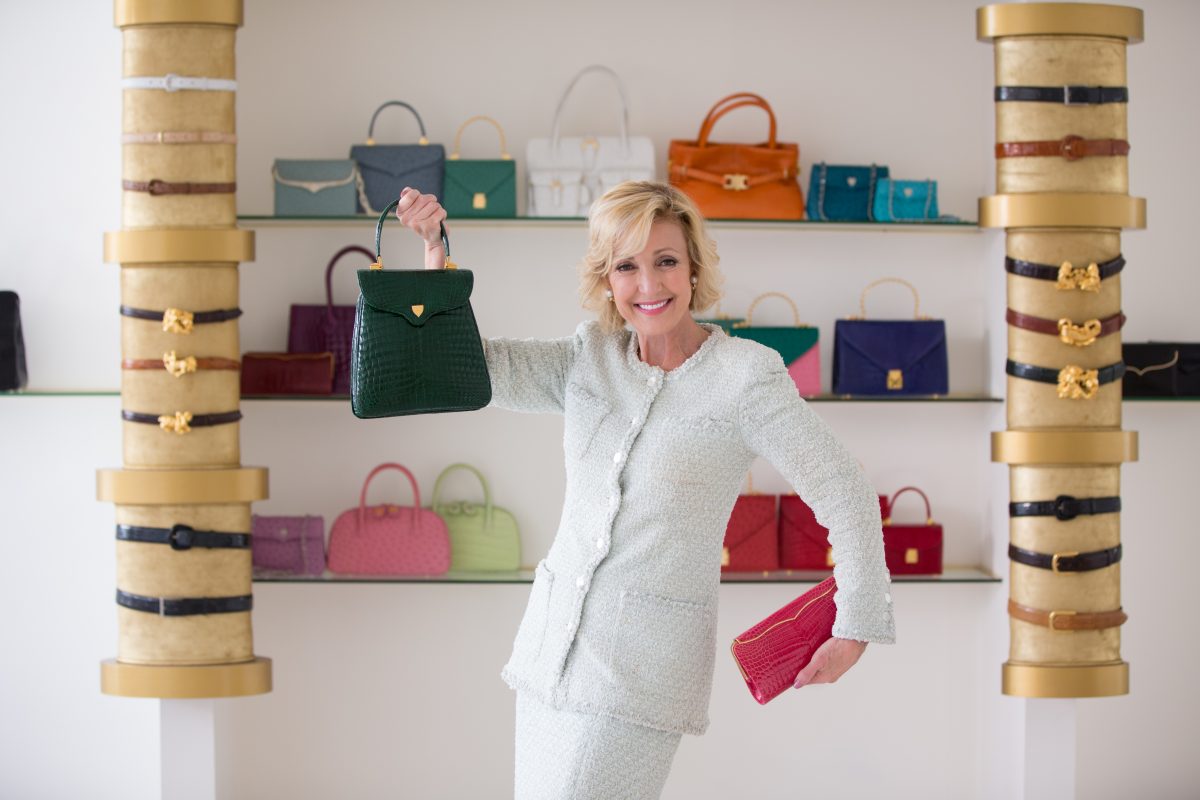 Lana Marks is the creative force that keeps the red carpet's handbag game in tip-top shape. From her $400K crocodile clutch to designing for her friend Princess Di to arming some of the world's most notable ladies with her creations, Marks gives us the scoop…
How did you get started in the industry?
About 30 years ago my husband and I were invited on the Queen of England's yacht to celebrate her birthday. I had this wonderful red and purple suit to wear and I wanted to get a red American alligator handbag. I looked at all the collections on Worth Avenue and I couldn't find something that was my taste level. So I wore this cream business handbag and in every picture we had taken you can't see the handbag because it was very basic. Then I realized that there was a market niche for very high-end exotic leathers in fabulous colors.
When did you launch your first bag?
At the end of the '80s, I launched with a hot pink alligator lunch box. Hot pink was really coming into vogue then. I did a small show at Saks 5th Avenue in Palm Beach and it was such a success. We sold $34K in two days—five hand bags to top customers. We rolled out of Saks 5th Avenue to Bergdorf Goodman, then opened stores internationally.
Who was your first client?
A magnificent lady from D.C., Estelle Gelman, who was president of the American Cancer Society. She was one of the true icons of Washington. She was the type of lady who came in to Saks 5th Avenue and bought some lunch boxes for her two daughters and herself, and then the next day for somebody else.
When did you start working with Princess Diana?
She had commissioned me to do a handbag in her name. We also managed to do some very haute couture bags like the Cleopatra, inspired by Elizabeth Taylor, for the Oscars.
What was it like working with her?
I started off as her designer, but we were also very close friends. I was probably her closest friend in the United States. It was a tremendous honor being a friend of someone in that sector and each aspect of their life—being able to help them, being someone they can talk too, and all very confidentially knowing that it is kept for the rest of the kingdom.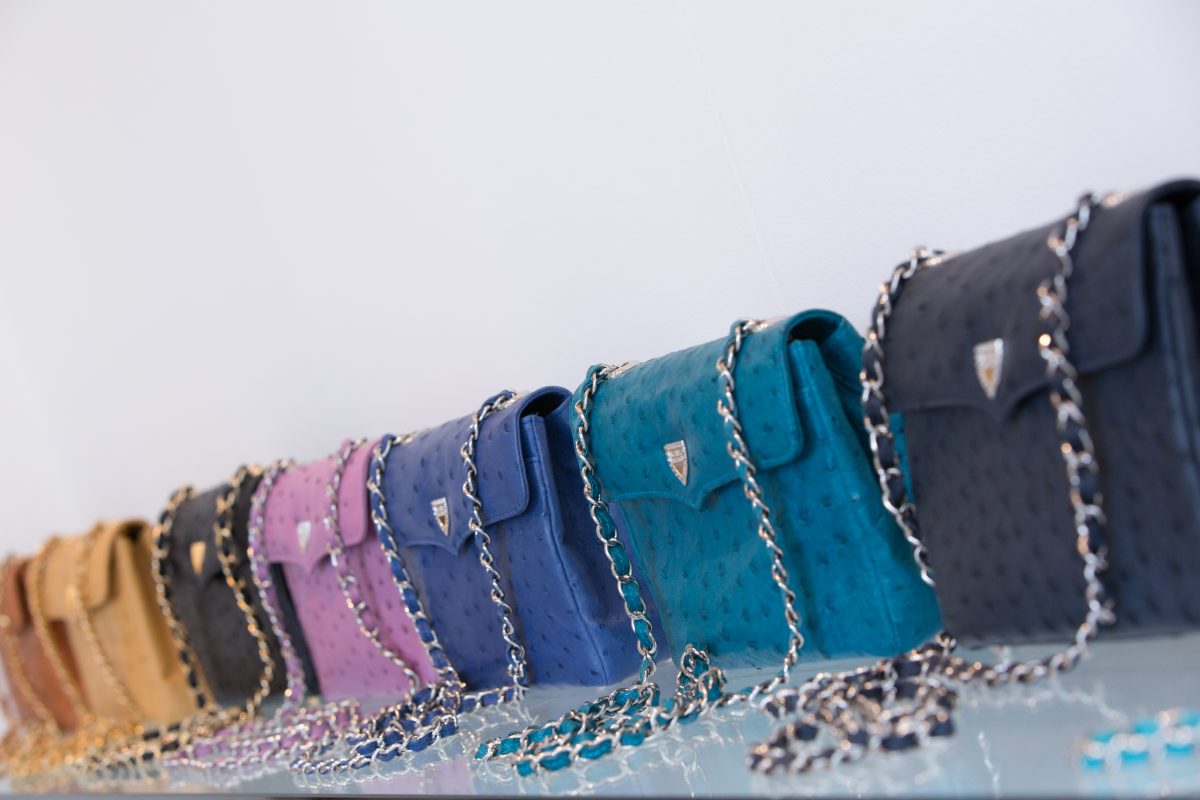 Tell us about the Oscar bags you've designed!
There are four or five of them that really stand out, like the handbag with black and white diamonds I created for Charlize Theron when she won her Oscar for Monster. Also the bag I designed for Helen Mirren when she won for The Queen—it was the Queen Cleopatra with 776 diamonds. I created a beautiful bag for Julie Christie with Burmese rubies and pink diamonds. For Kate Winslet, I created a deco diamond Cleopatra clutch. We are the only permitting five replicas of each of those Oscar handbags to be sold privately. They are collectors' items.
Any other notables?
More recently, for Li Bingbing "China's First Lady", I created a $400,000 handbag. It was a "Cleopatra clutch" in special tanned Alligator with 40 karats of very high quality black diamonds, 18 karat gold, and her name written in pink gold with pink diamonds. We create the most extraordinary things in exotic leathers for the most extraordinary people in the world!
What exotic materials do you work with?
We limit to ourselves to only the finest. We work with ostrich leather, which is mostly from my home country of South Africa. It is durable and absolutely beautiful. We only use 50 percent of the skin where the bumps are the most prolific. We also use American alligator, which is one of the most exquisite leathers in the world. I also use crocodile from Australia, New Guinea, and Africa. Occasionally we use lizard from South American, but very little of that.
Where will we see you opening up next in the U.S?
Probably San Francisco and Miami! San Francisco is the gateway to Asia and many different places. Miami is just booming in Florida at the moment. It is the gateway to not only South America but also the Southern states and many communities throughout the world.
Any fun summer plans?
In July my husband and I are going to the Four Seasons Resort Jackson Hole in Wyoming. Having traveled very extensively we feel this is one of the most beautiful spots in the world! We are also doing production in Italy for a few days. In September we are going to be doing a personal appearance in Qatar with the royal family. In-between we'll be doing fashion week in New York and working with clients. New York is incredibly special…it is the best of the best.
Thoughts on New York pizza?
Any pizza parlor in New York has the best pizza in the world outside of Italy. The competition is so ferocious, any little neighborhood restaurant in the city is just absolutely phenomenal!