Warm-weather travel is a year-round enterprise for the chic set but the fashion calendar limits the availability of fresh new beachwear to spring and resort — a season pegged to the tiny time between Christmas and New Year's.
Enter Golden Edit, the newly launched e-tailer from Florencia Cavallo and Elise Labau Topaloglu. Golden Edit operates under the premise that women are always in need of cute, luxury vacation-wear. "We don't want to be bound or limited by seasonality," said Labau Topaloglu over the phone on a recent afternoon. "Our customer wants a great bikini and it's kind of irrelevant what month it is or what retail calendar the major department stores are on."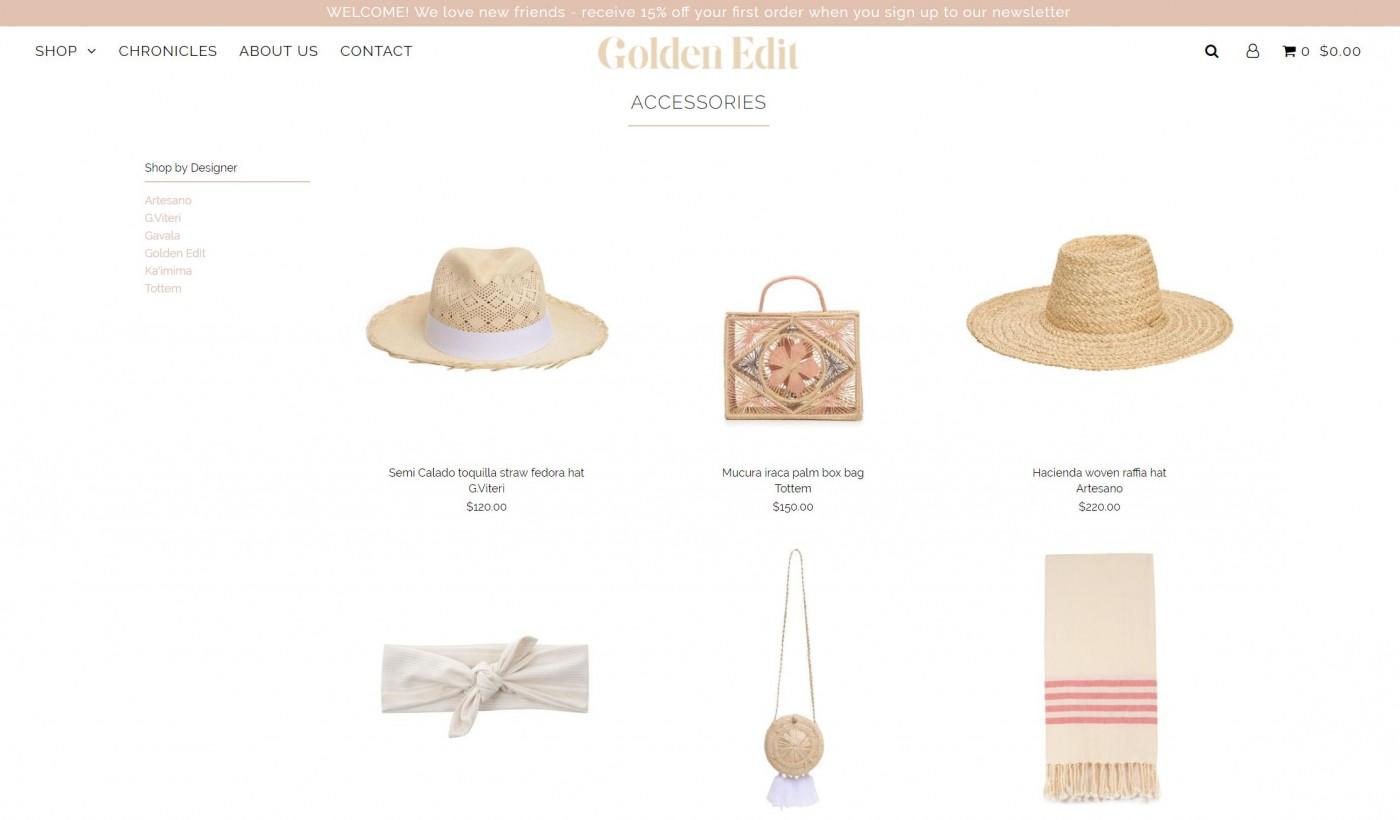 Cavallo and Labau Topaloglu are veteran publicists who met while working at HL Group. But it's their global, somewhat itinerant, upbringings that most speaks to their shared aesthetic. "I grew up by the water, on the beach of St. Barth's," said Labau Topaloglu. "Then I spent my summers in Spain. My father always spent a lot of time in Mallorca, so travel is very much a part of who I am."  Similarly, Cavallo was raised in Buenos Aires before relocating to Australia. "Our summers were spent in places like Miramar and Bahia, Brazil," she says. "What Elise and I have most in common is that travel is in our DNA. It's who we are."
The site is highly curated, featuring only 12 emerging brands at the moment.  The pair found small, largely unknown brands through word of mouth, Instagram, and, of course, travel. They're hoping to cater to a customer who values craftsmanship and exclusivity. "We would connect with an artisan who creates these incredible woven bags somewhere in Mexico that no one has seen before," said Cavallo.
"Or we'll be at a market in Mykonos, Greece and there are pieces there that you haven't seen anywhere else," Cavallo continued. "The magic has been in that discovery process. And these artists work with their local communities sustainably. Supporting those brands, those artisans and what they do is very important to us."
Of course, Labau Topaloglu and Cavallo are constantly on the go. Their next destination: Mallorca. Labau Topaloglu has spent most of every August there since she was a child and this time around Cavallo is joining her. "We're going partially for work, you know?" said Cavallo. "It's like, we have to go to Mallorca."
Subscribe to our newsletter and follow us on Facebook to stay up to date on all the latest fashion news and juicy industry gossip.