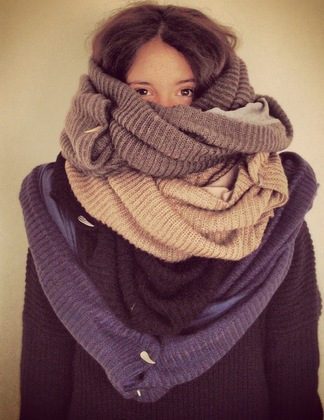 Getting To Know You…Alyssa Wasko
|
Former Chanel visual consultant Alyssa Wasko is now designing scarves via her line Donni Charm, and the brand's fan base includes Demi Moore, Jessica Alba, and Hilary Duff. The Daily wanted to get to know this fashion gal a little better, so we sent her our list of random questions to get the answers to the important things in life like, 'What's your favorite street?"
Name: Alyssa Wasko
Age: 24
Current abode: Chelsea, NYC
Birthplace: Denver, C.O.
Hours you sleep: Five
Street of choice: Perry St.
What phrase are you over? "I'm so over it"
Favorite room? My bedroom
Favorite vegetables? Artichoke & avocado
A divine recent read: It by Alexa Chung
iPad app: Red Stamp
Favorite showtune: "Defying Gravity" from Wicked
What do you pay your cleaning lady? In Donni Charm scarves
What's her name? Stephanie
Gym: Equinox
Exercise: Soul Cycle and yoga
Favorite bread: Not a fan
First fashion show: When I was five years old, I modeled in a philanthropic DKNY show.
Greatest expenditure: Silk pajama sets
Escape plan: Going out without my phone!
Illicit crush: Matt Lauer
What makes you jealous? People with amazing voices. When I was little I always wanted to sing the national anthem at sporting events.