Coterie is coming! And so too are the quintessential ready to wear, accessories, and footwear brands from the boot who are paving the way in Italian style. Ahead of the trade show, which takes place at the Javitts center from September 19 to 21, here's your chic sheet of the names to know!
READY TO WEAR 
Melarosa 
Nestled deep in Tuscany's vineyard-adorned countryside, Melarosa touts a refreshing focus on sustainable luxury. Its knitwear utilizes silk, cashmere, cotton, and hand-painted designs for a thoroughly-unique and high-end look.
[Eleonora Pavoni; eleonora.pavoni@me.com. Booth 6154]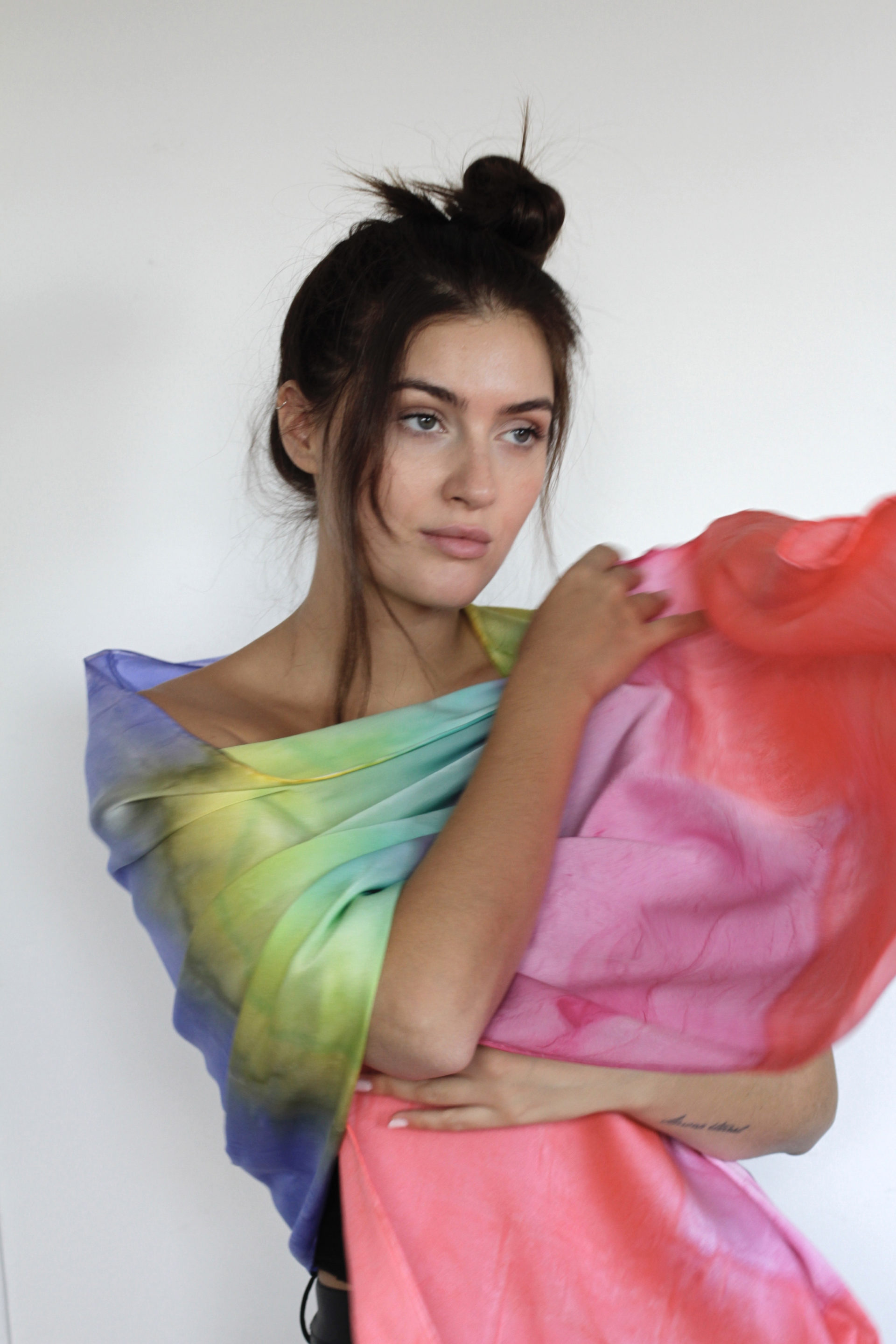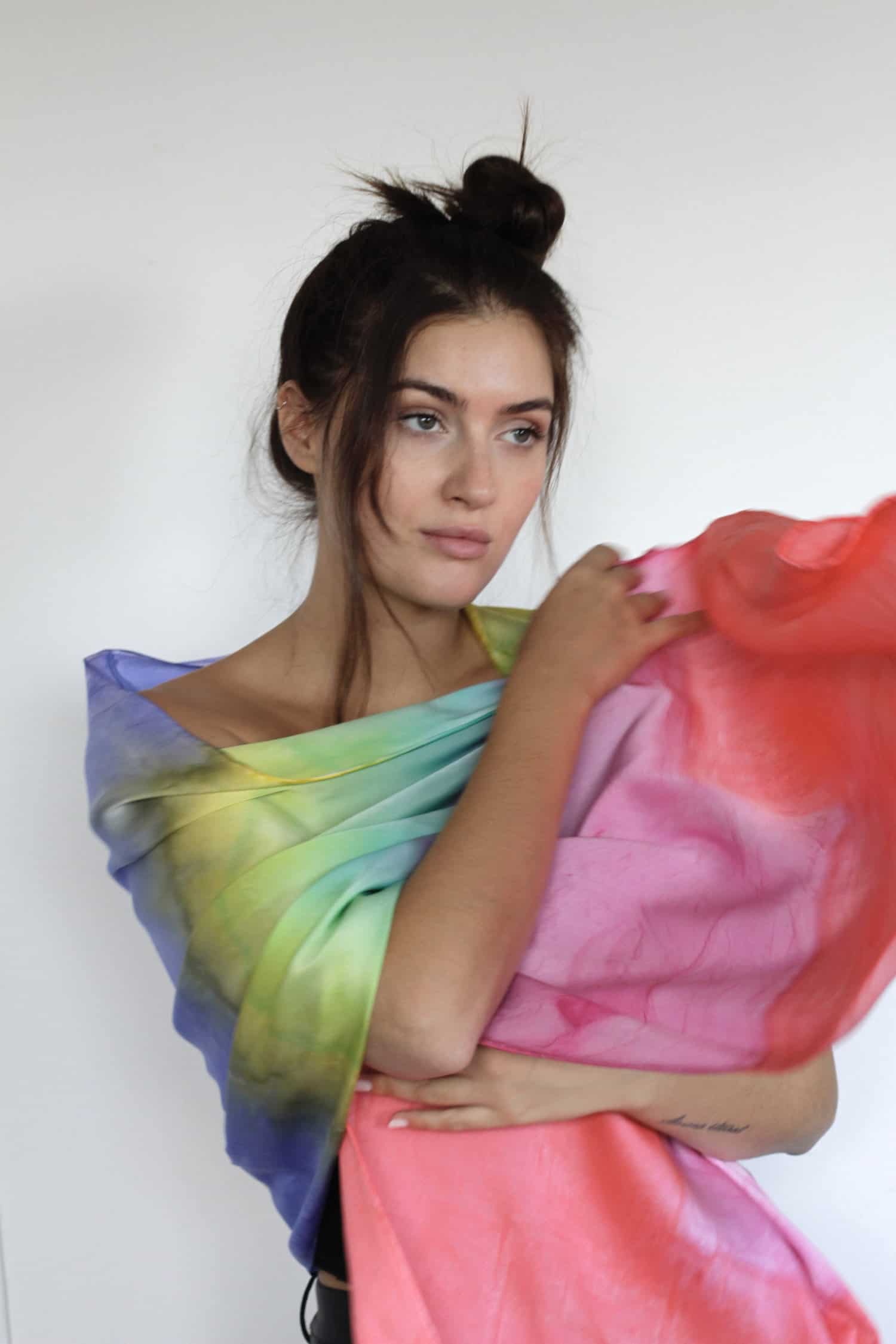 (+)PEOPLE 
New to Coterie this season is premium denim brand (+)PEOPLE, which has one eye on the future while honoring its parent company's expertise and excellence.  
[Andrea; andrea@pluspeople.it.  Booth 6815]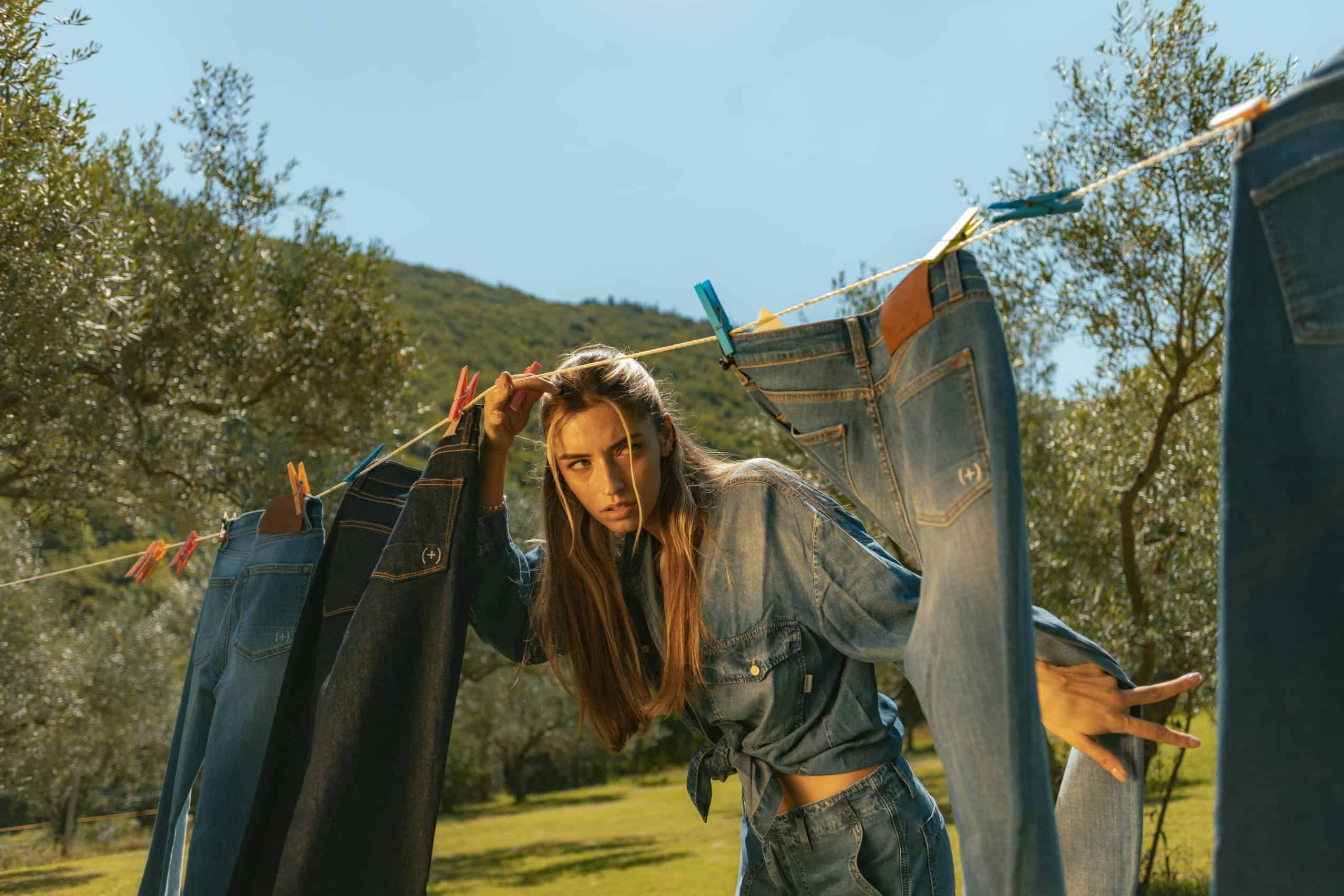 Al Ain  
Another newcomer! This Venice-based brand is inspired by a love affair with Marrakech, so expect pieces inspired by the city's vivid aesthetic. 
[Alain Smania; as@apachefactory.com. Booth 6829]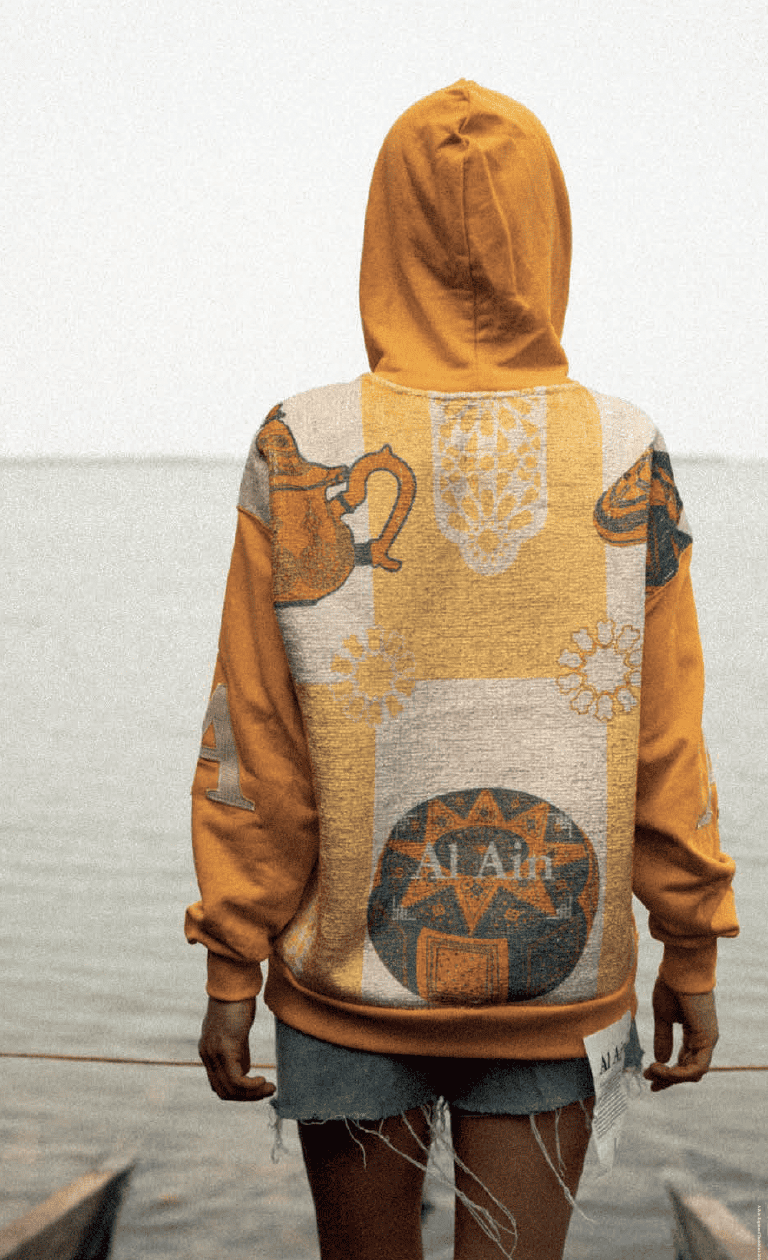 Bruno Carlo
A clothing and accessories brand based in Ventimiglia founded in the 1970s by the Bruno family, customer service and a half-century of passion is at the center of everything Bruno Carlo does.   
[O Marche Showroom; bruno@omarche.com. Booth 6552]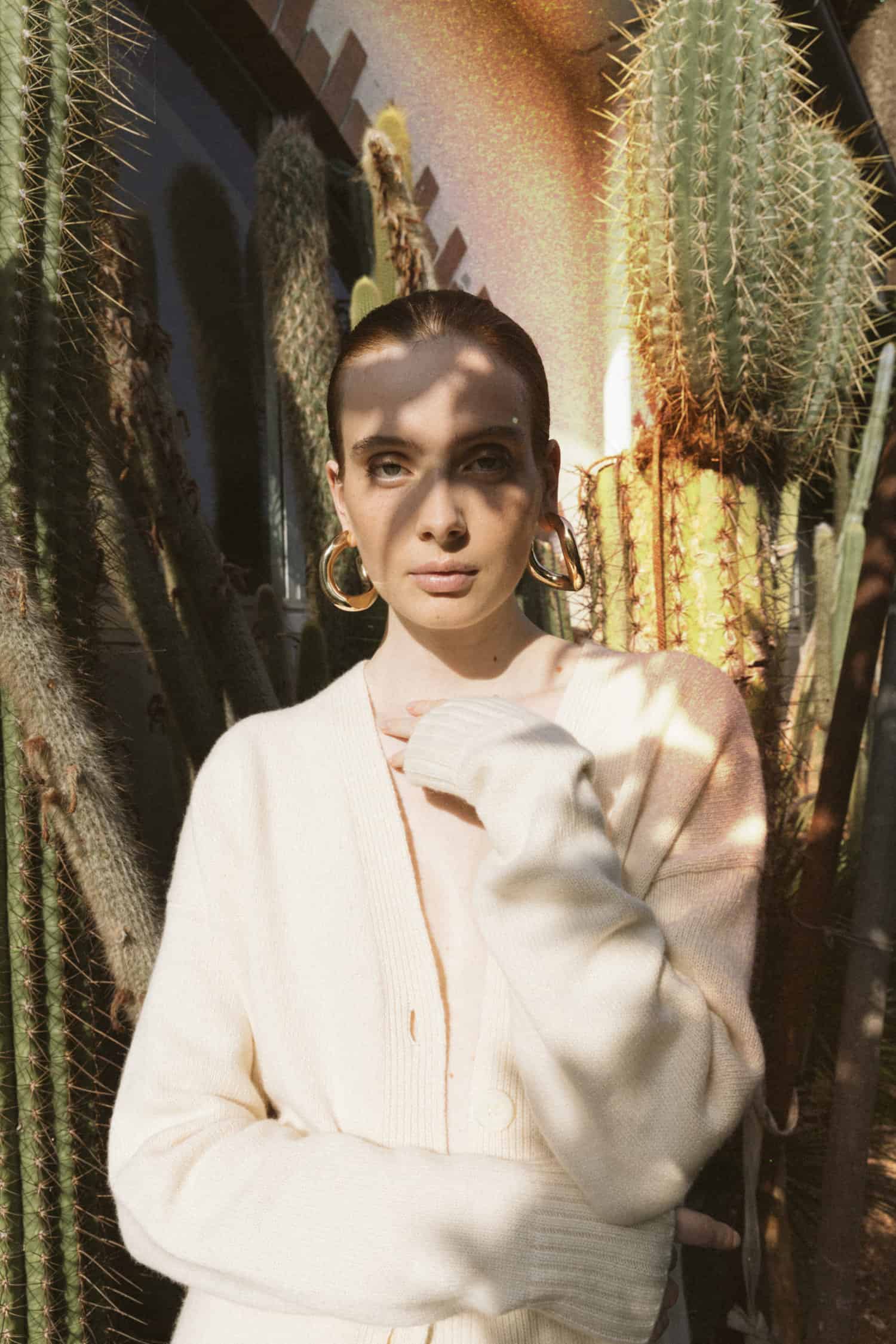 Pour Moi 
With a focus on knitwear, Pour Moi has built its status as an iconic Italian brand that's now operated by the third generation of the same family.  
[Erika Lepore; pourmoissrls@gmail.com. Booth 6478]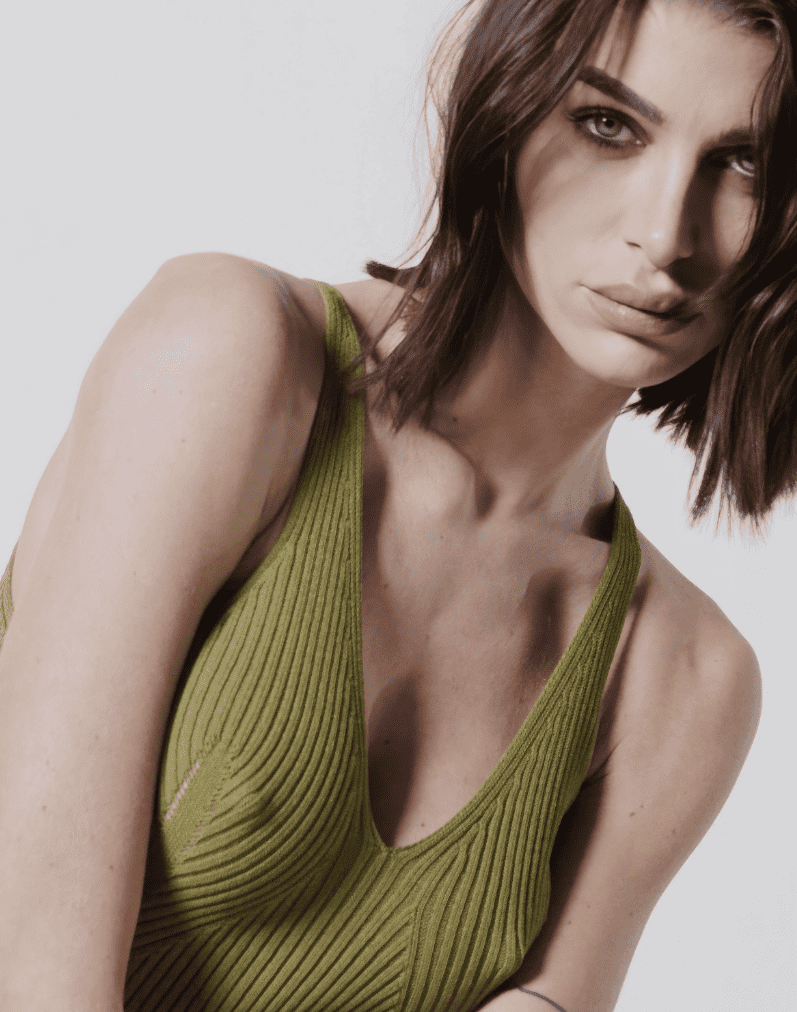 Queen Moda 
This Positano-based luxury resortwear brand is for the sun-loving goddesses in our midst. Maria Gentile and Lucia Casola have been creating Amalfi Coast-approved hit after hit since launching the brand in 19867.  
[Maria Gentile; maria@queenmodapositano.com. Booth 7351]
Of Handmade 
This 'eco-ethic' contemporary knitwear brand is equal parts sustainable and stylish, combining the beauty of tradition with unique, modern design. 
[Antigone Sorkin; antigone@t3apparel.net; Booth 6825]
La Couverture 
As well as accessories, this Tuscany-based brand is known for its structured tailoring and voluminous silhouettes when it comes to unisex outerwear.  
[Filippo Scaffai; lacouverture.it@gmail.com; Booth 7730]
Nine In The Morning 
Also new to Coterie this season, this North Italy-based line is rooted in fabric research for a result that's stylish, minimal, and quietly luxurious.  
[Robert Knuth; robert@icosportswear.com; Booth 6614]
Miriam Stella  
New to Coterie, Miriam Stella is a luxury resortwear brand that's committed to using natural fibers and fabrics for its painstakingly made pieces, alongside rich and precious embroidery. 
[Giuseppe Moscianese; giuseppe.moscianese@familyfirst.it; Booth 7242]
Xacus 
Xacus is known first and foremost for its shirts and blouses, but is also a must-see brand for its assortment of dresses, trousers, and skirts.  
[ODV Olga Fontanillas; olgafd@o-dvision.com; Booth 6547]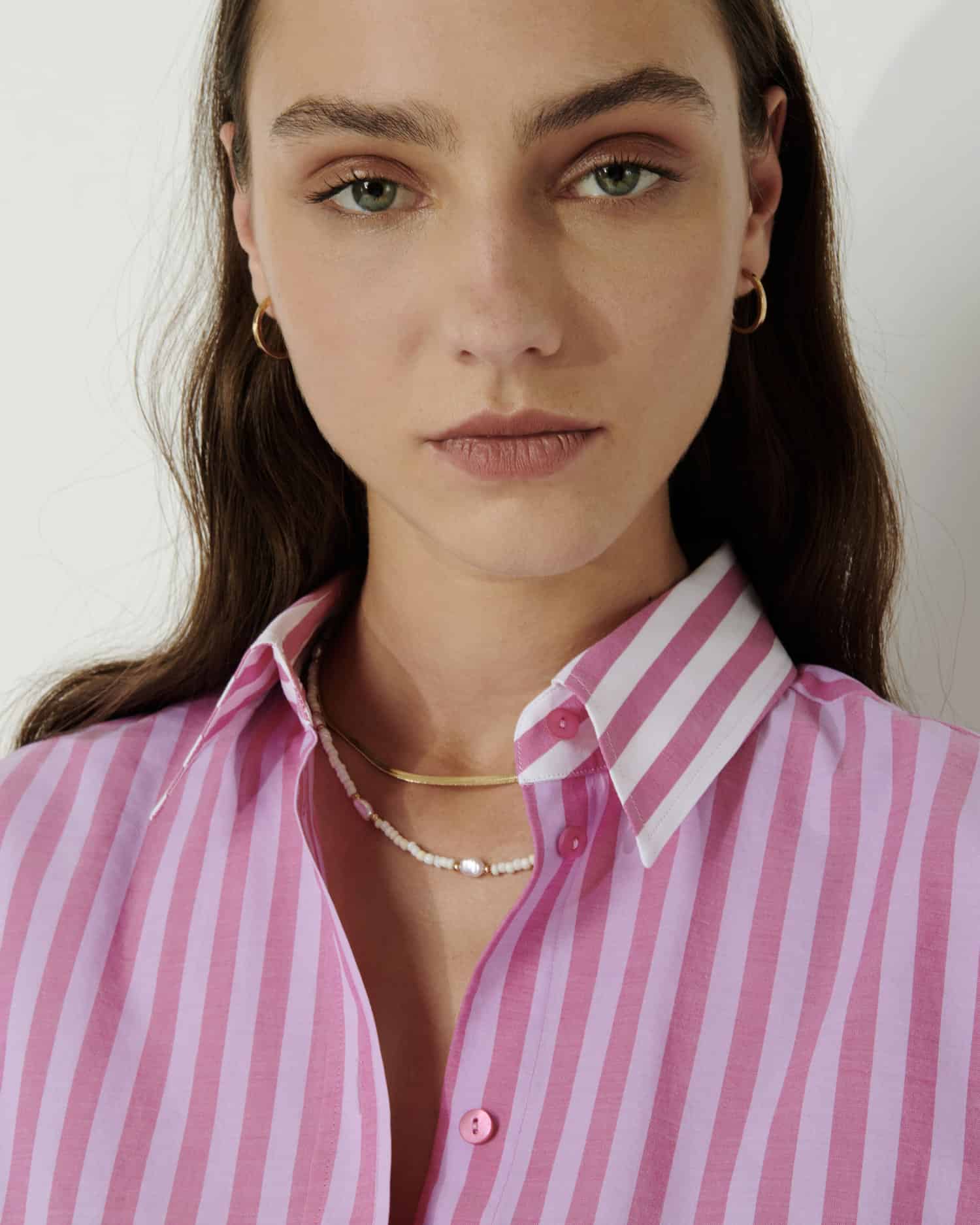 Bessi 
Fifty years in, Bessi is known around the world for its dresses, co-ords, and t-shirts thanks to its standout colorful prints.  
[Michele Bessi; michele@averardobessi.it; Booth 6568]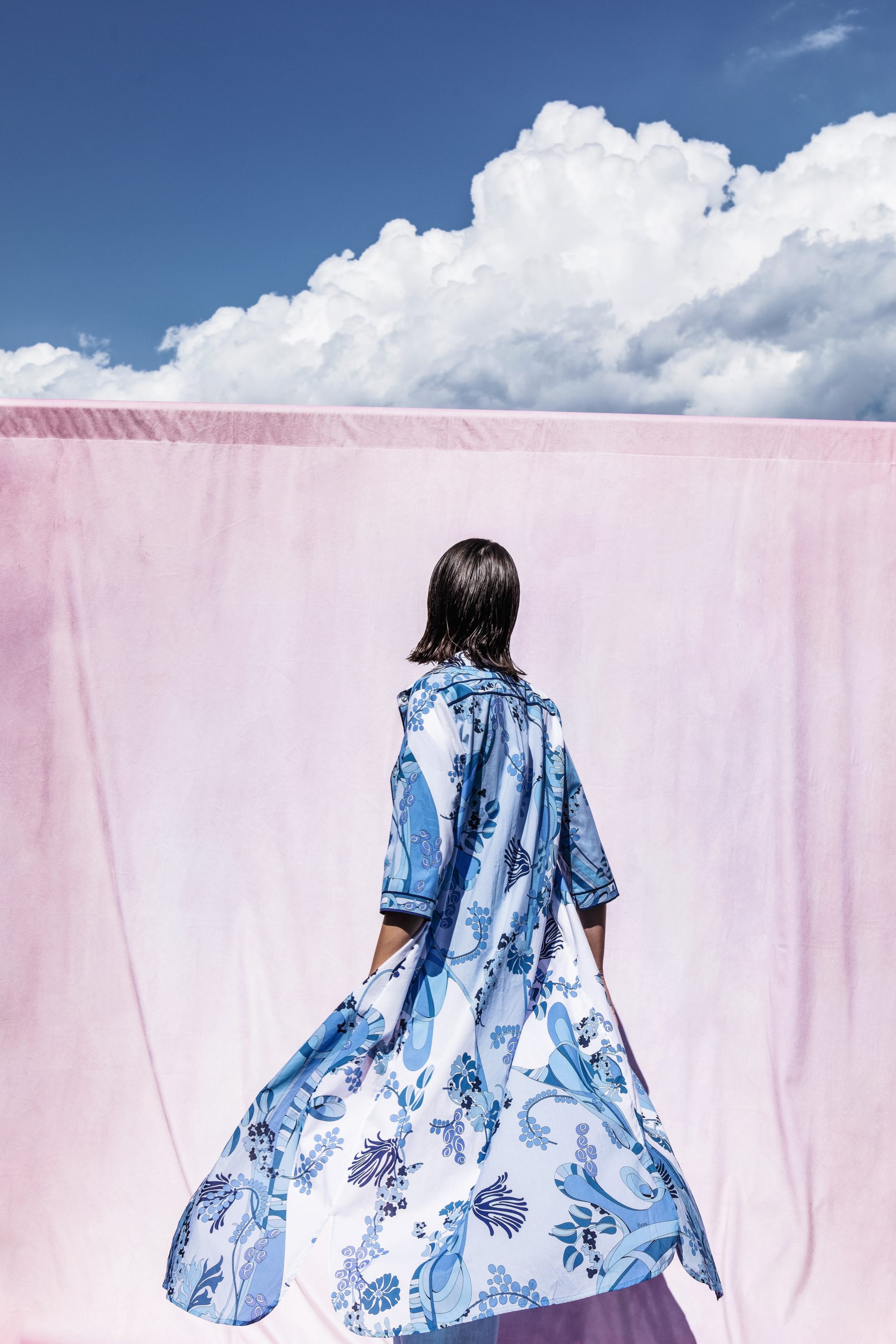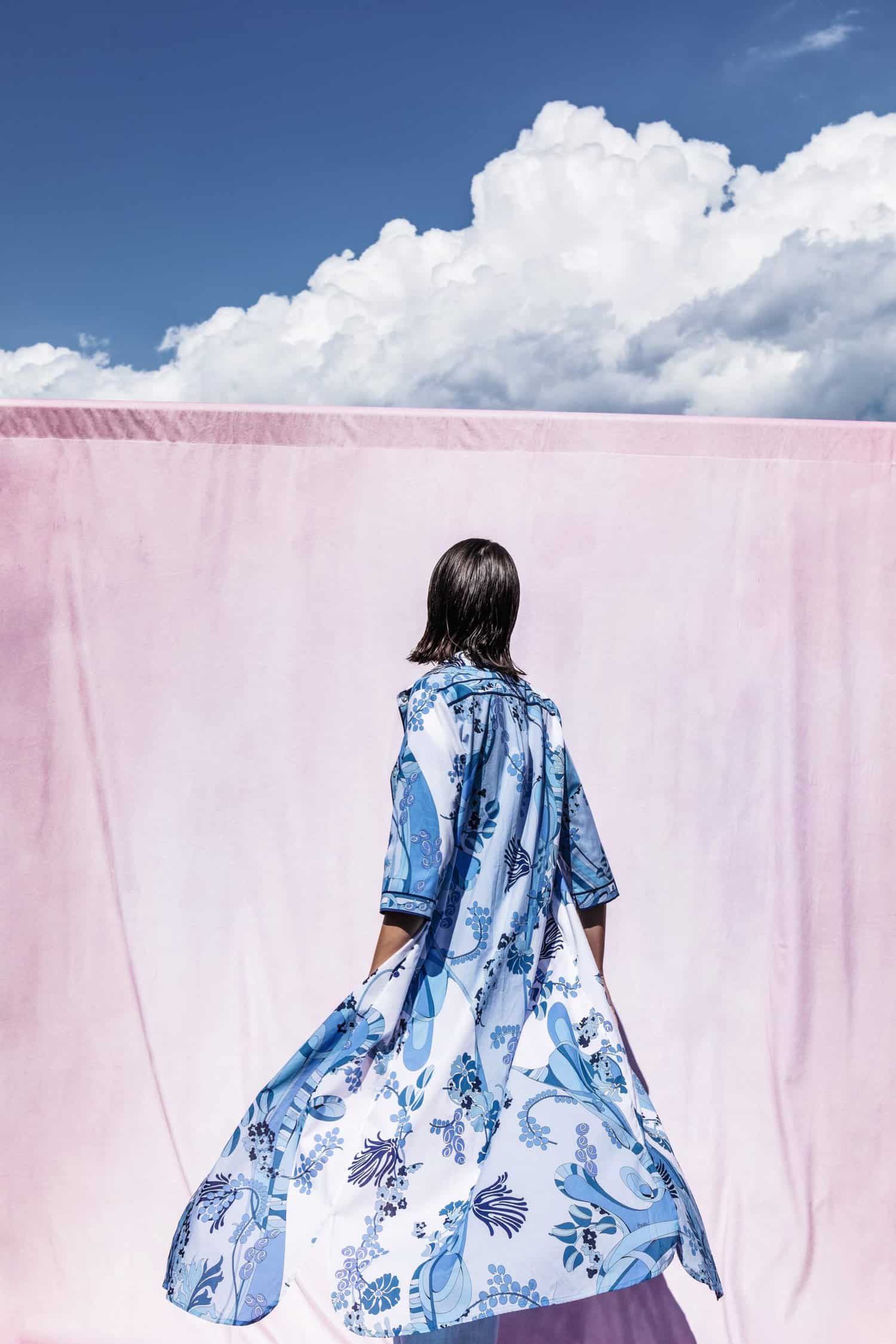 Don the Fuller 
Based in central Italy, Don the Fuller has over 30 years experience producing luxury, sustainable denim that boasts expert attention to detail.  
[Chiara Iachini; sm@donthefuller.it; Booth 6715]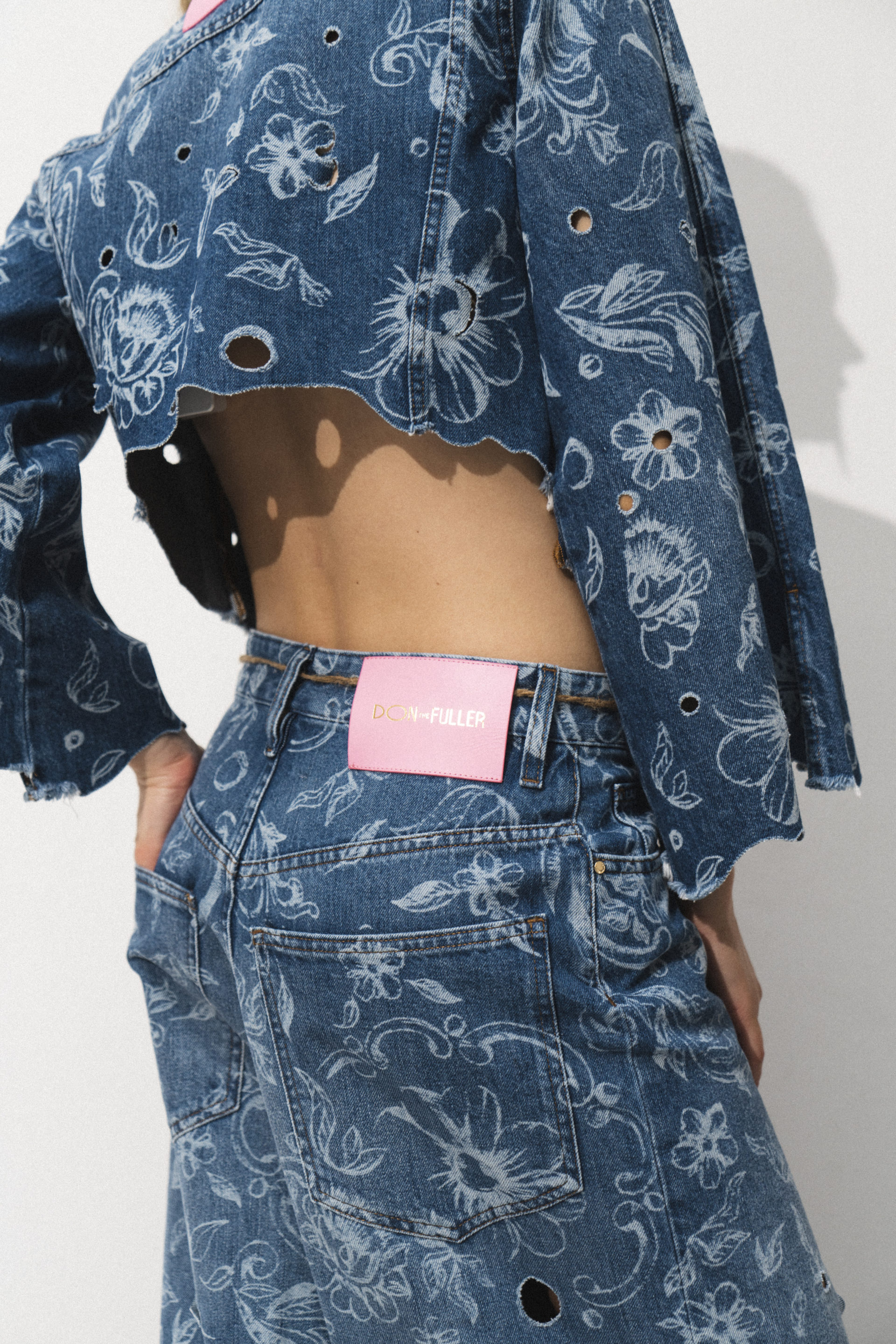 Artico 
Since 1979, this brand has developed elegant outerwear collections for the international market that always pay attention to the smallest detail while having maximum output. 
 [Tuscany & Company; antonio@tuscanyandcompanyntc.com; Booth 6578]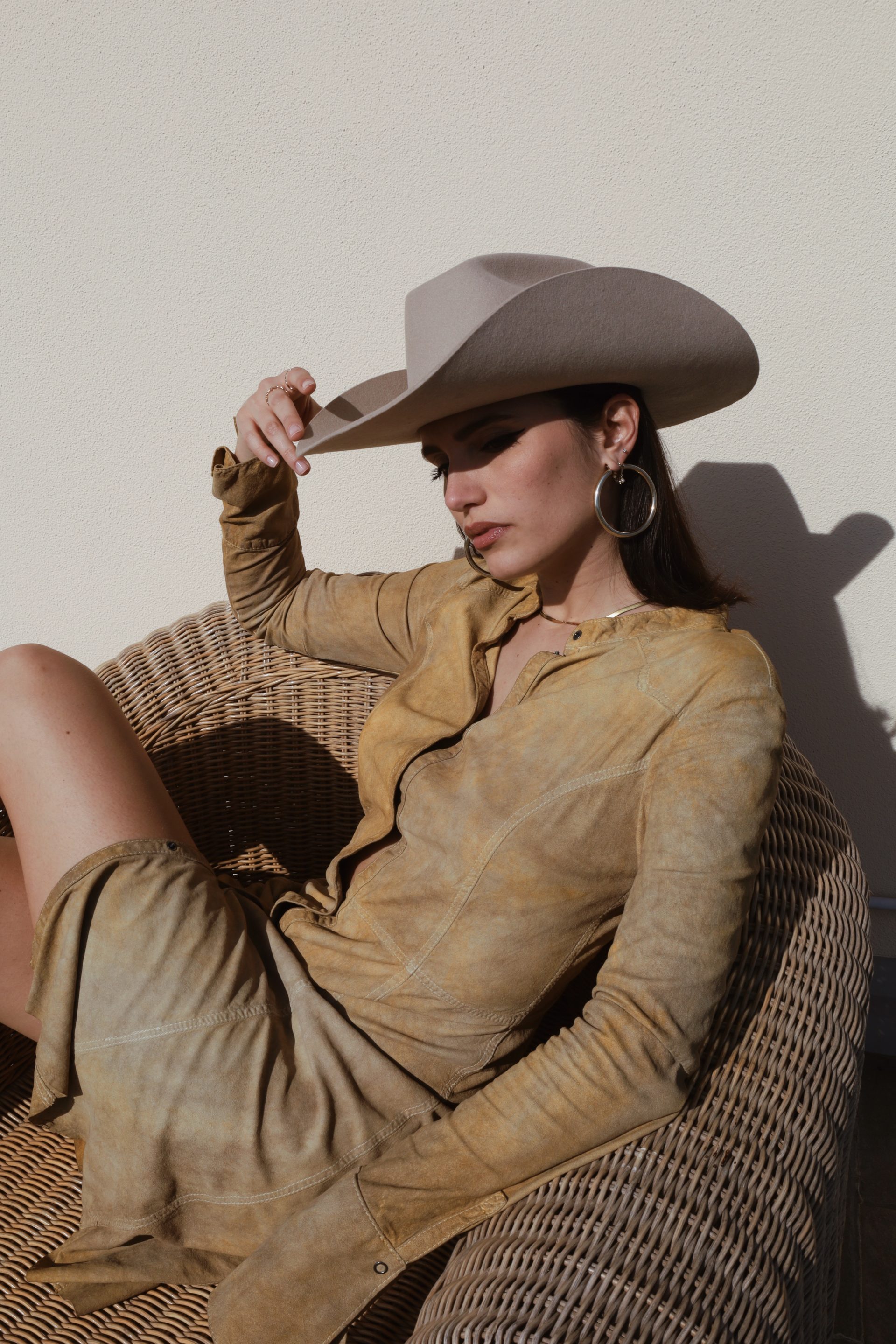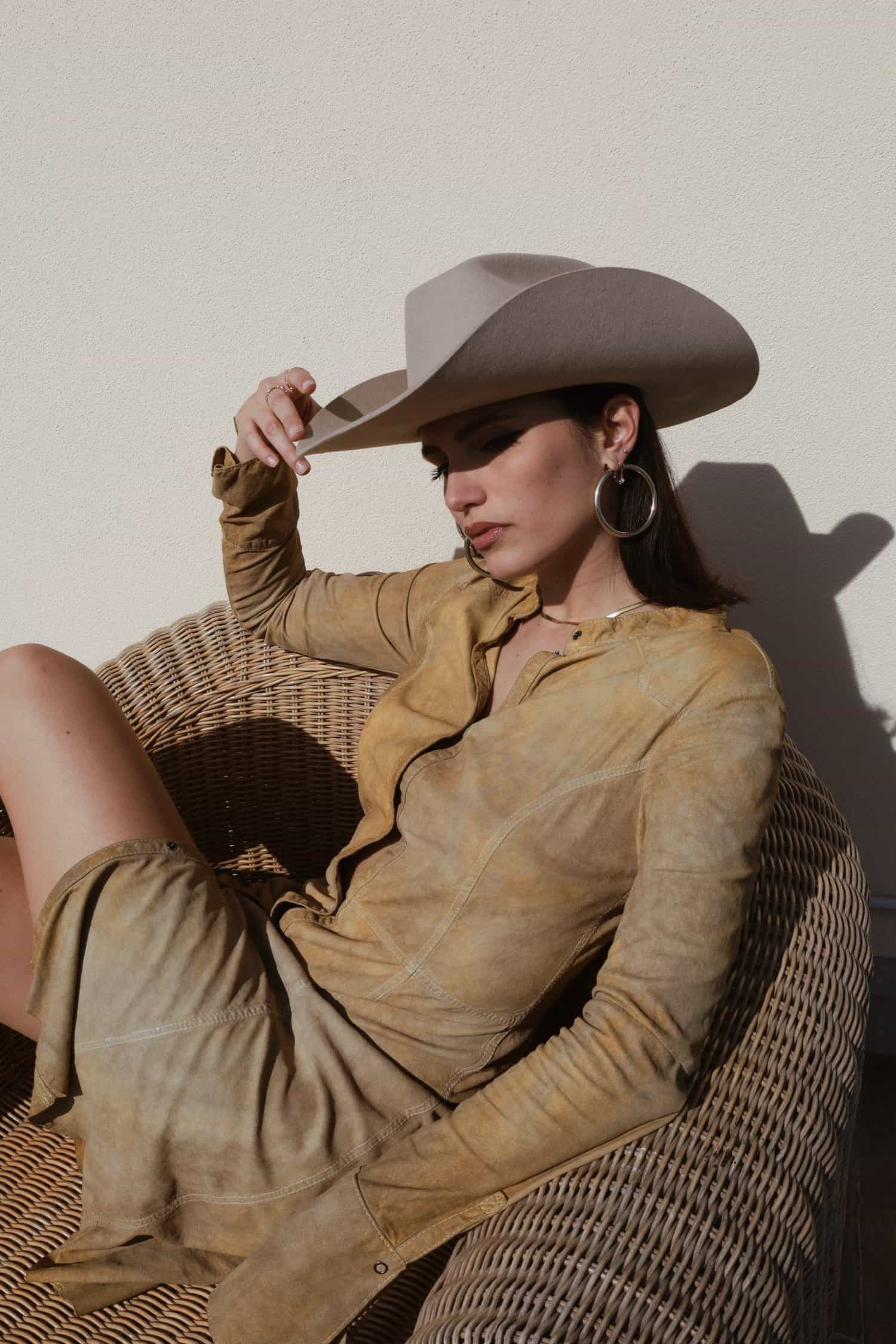 Gianluca Saitto
New to Coterie, this haute couture-worthy line, born in 1984, loves to play with texture, color, and silhouette to ensure sophisticated and timeless style. 
 [Gianluca Saitto; info@gianlucasaitto.it; Booth 6334]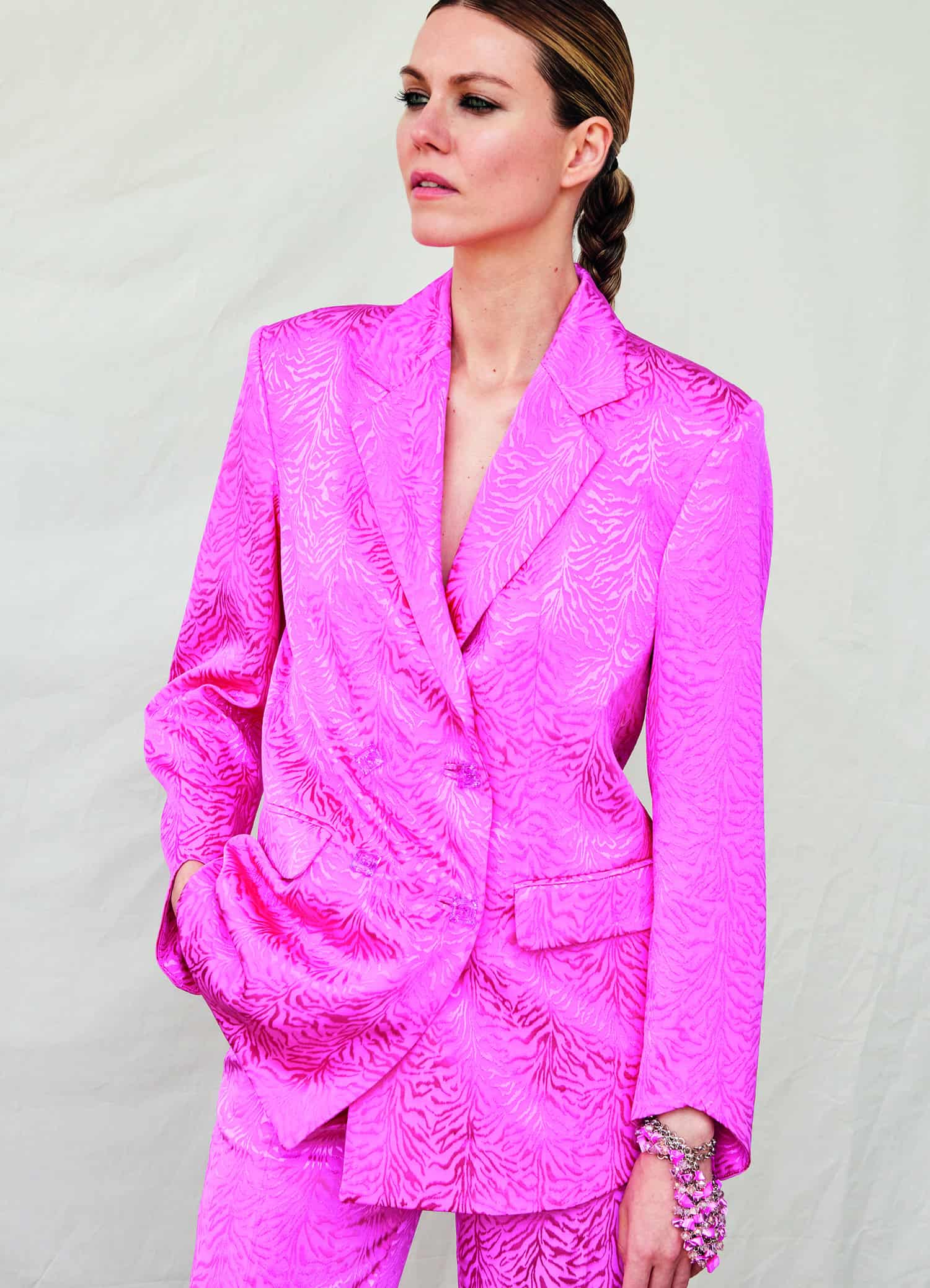 Aza Lea
Since 2020, Marta Liberatori's Aza Lea's ready to wear brand is all about affordable luxury, with specific attention paid to fabric sourced from only the best Italian manufacturers.  
[Marta Liberatori; altamoda@aza-lea-italia.com.; Booth 6474]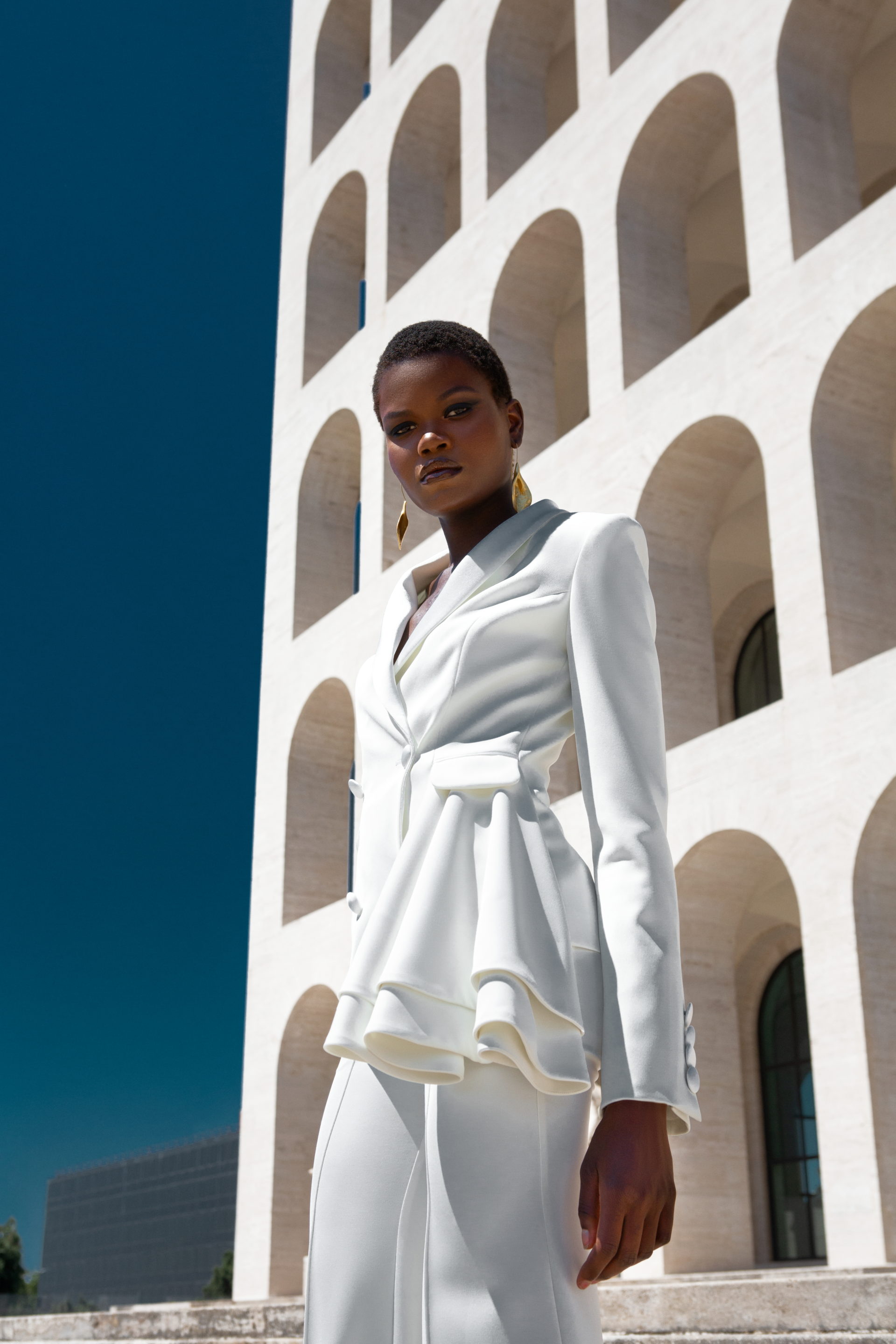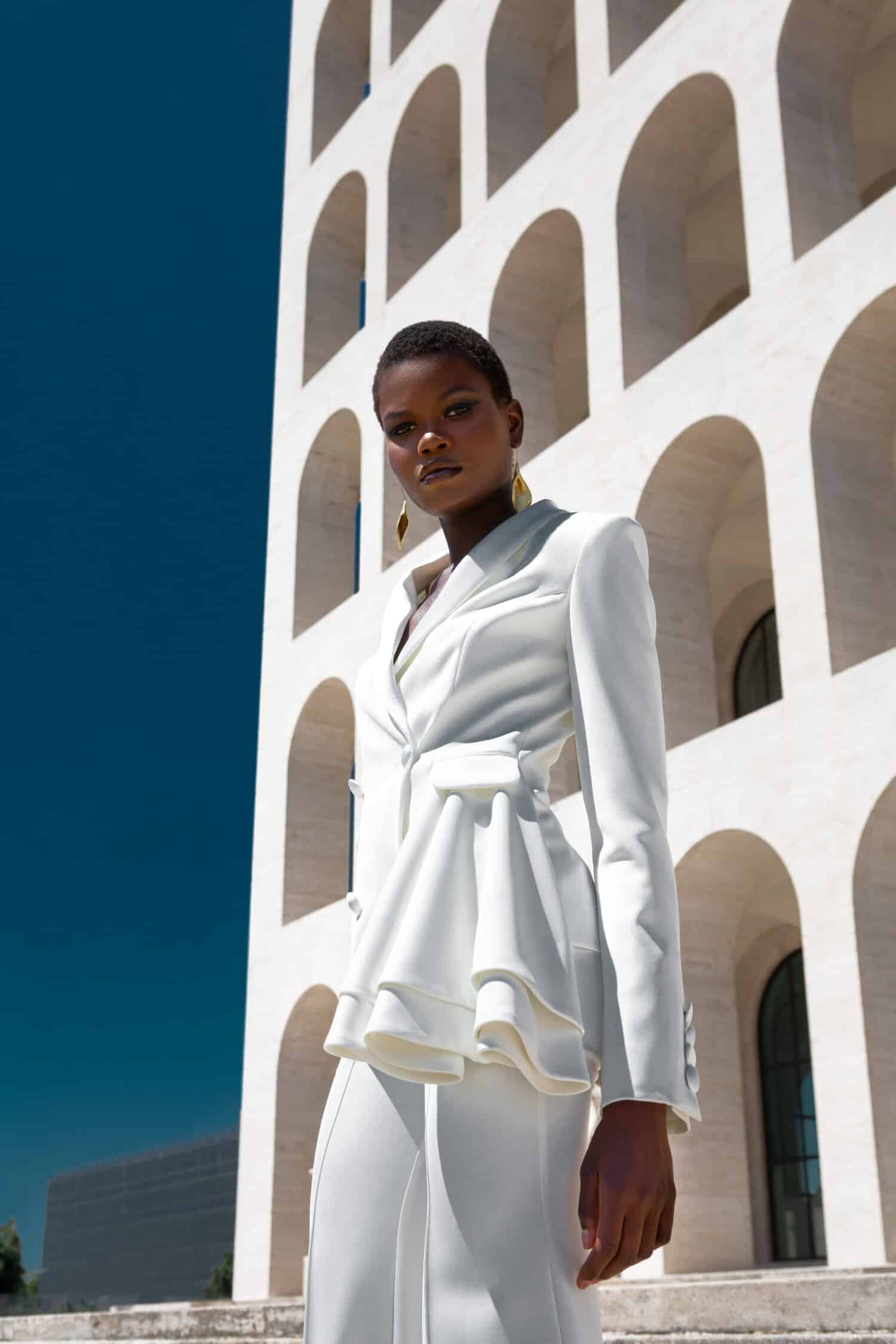 Maurizio Massimino 
The devil is in the detail—such Maurizio Massimino knows. With his creativity and experience, the designer continues to revolutionize the classics, such as his signature trousers.  
[Cristina Massignani; massignanicristina@gmail.com; Booth 6242]
Bolamì Lab
Welcome to Coterie, Bolamì Lab. Born in Bologna in 2017, this haute beachwear label is one to watch. 
[Melissa Castellari; info@bolami.com; Booth 7454]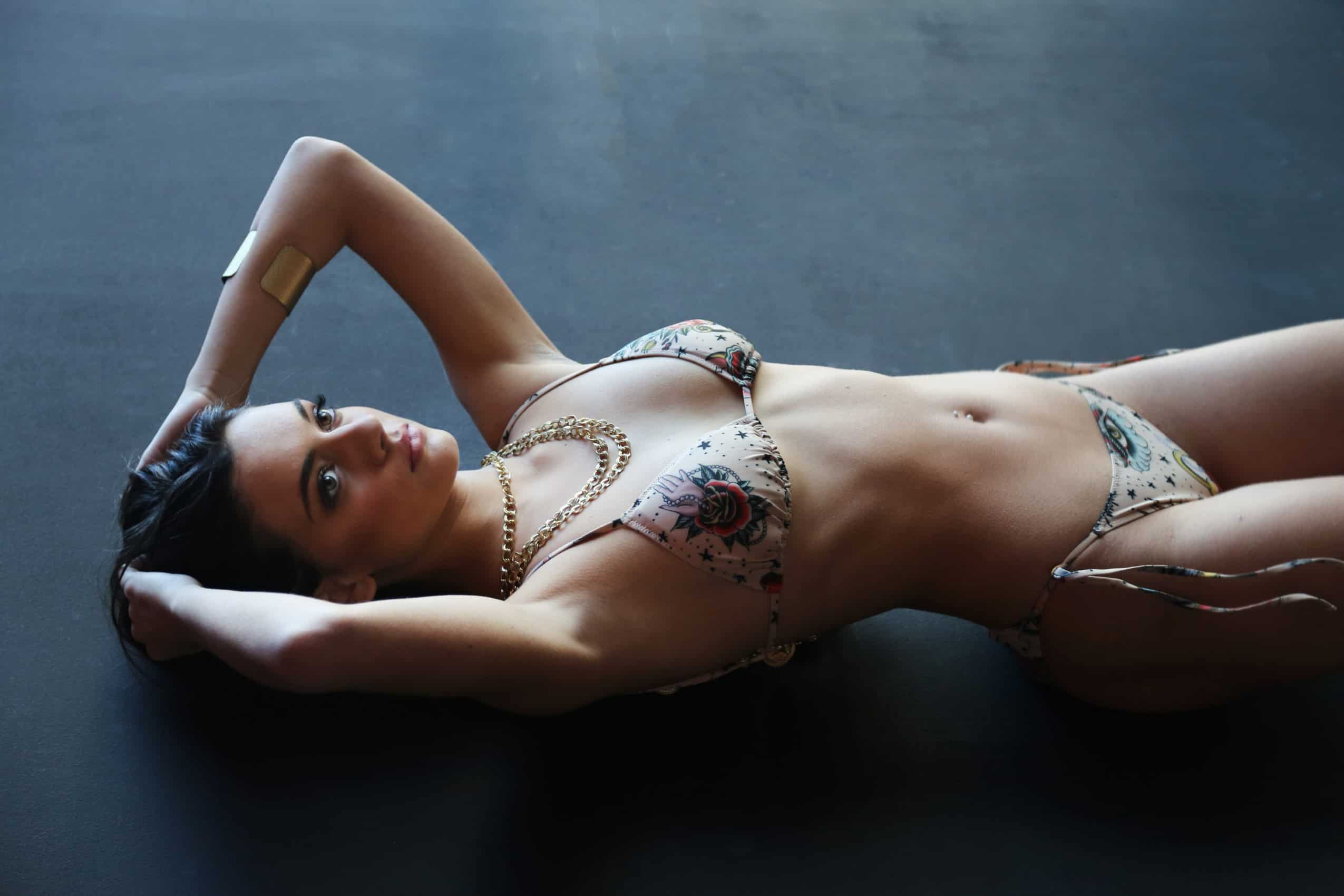 VLT'S by VALENTINA'S 
Dani Confezioni's Tuscany-based brand continues to become a household name, thanks to its trend-driven collection and popularity amongst influencers and editors.  
[Lino Puccio & Co; pucciofashion@aol.com; Booth 6270]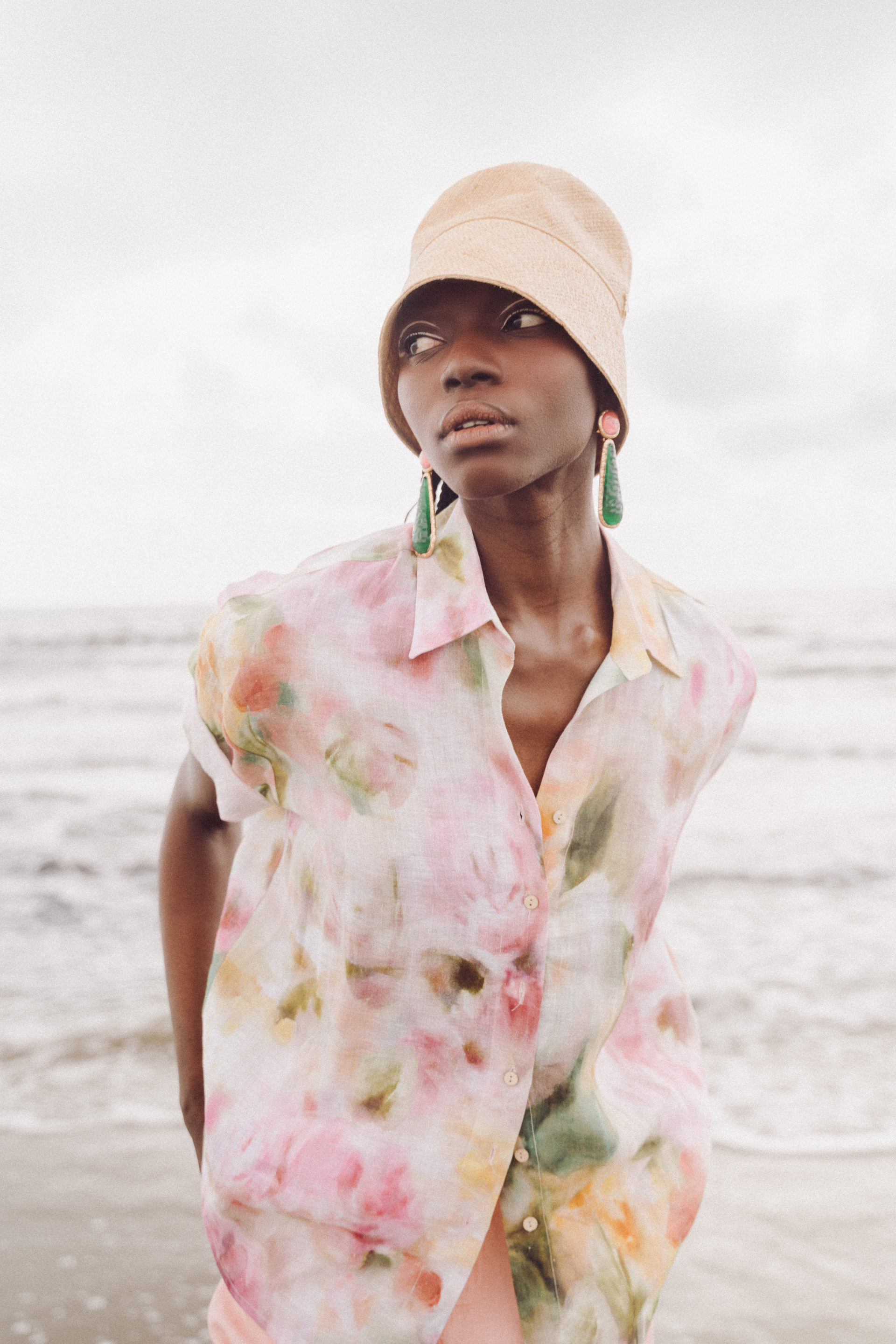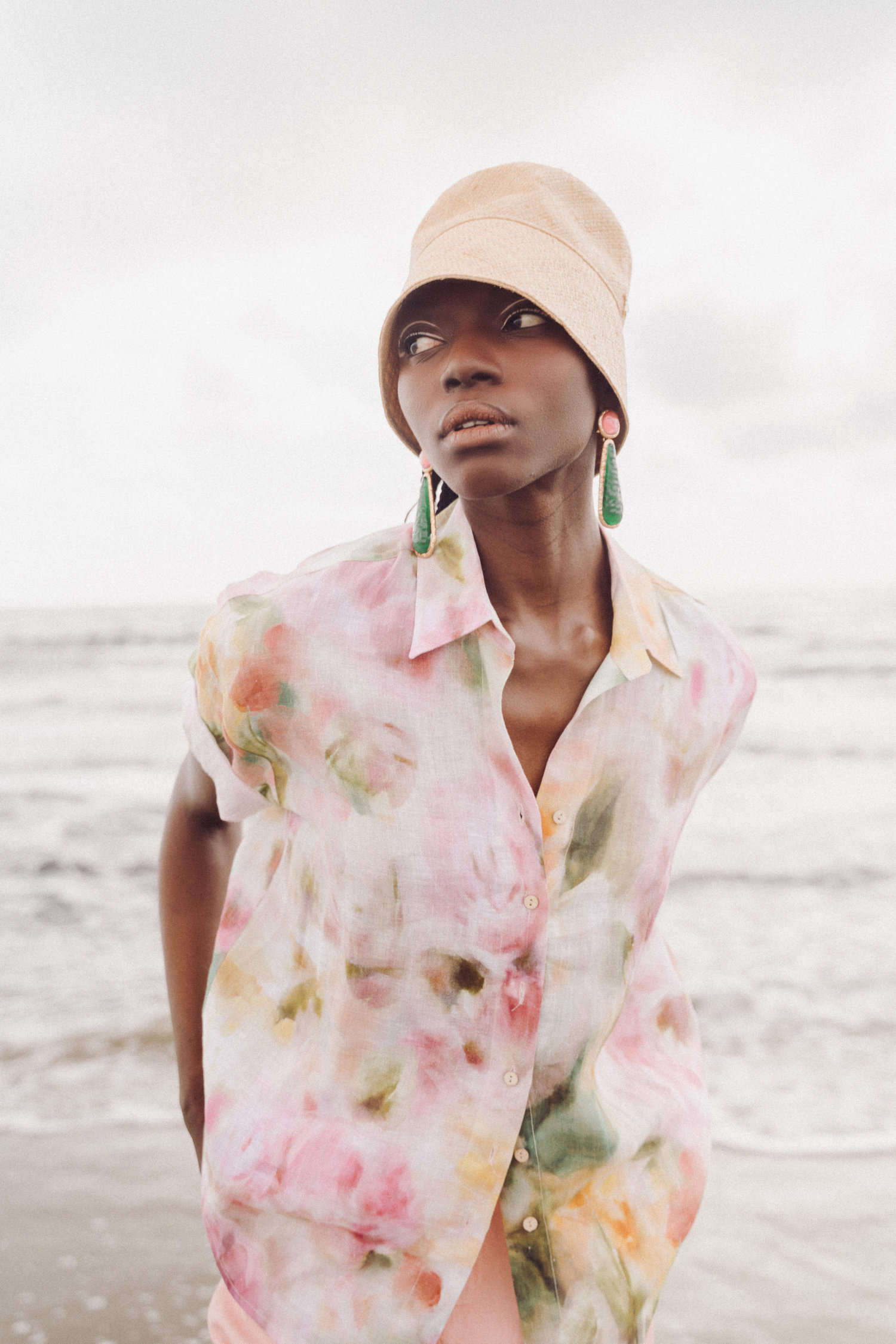 Alessandro Aste  
Showcasing their wares at Coterie for the first time, this sophisticated cashmere and extra fine yarn knitwear line is all traditionally hand-made. 
[Tracey Forrest; tcf@collabfashions.com; Booth 6169]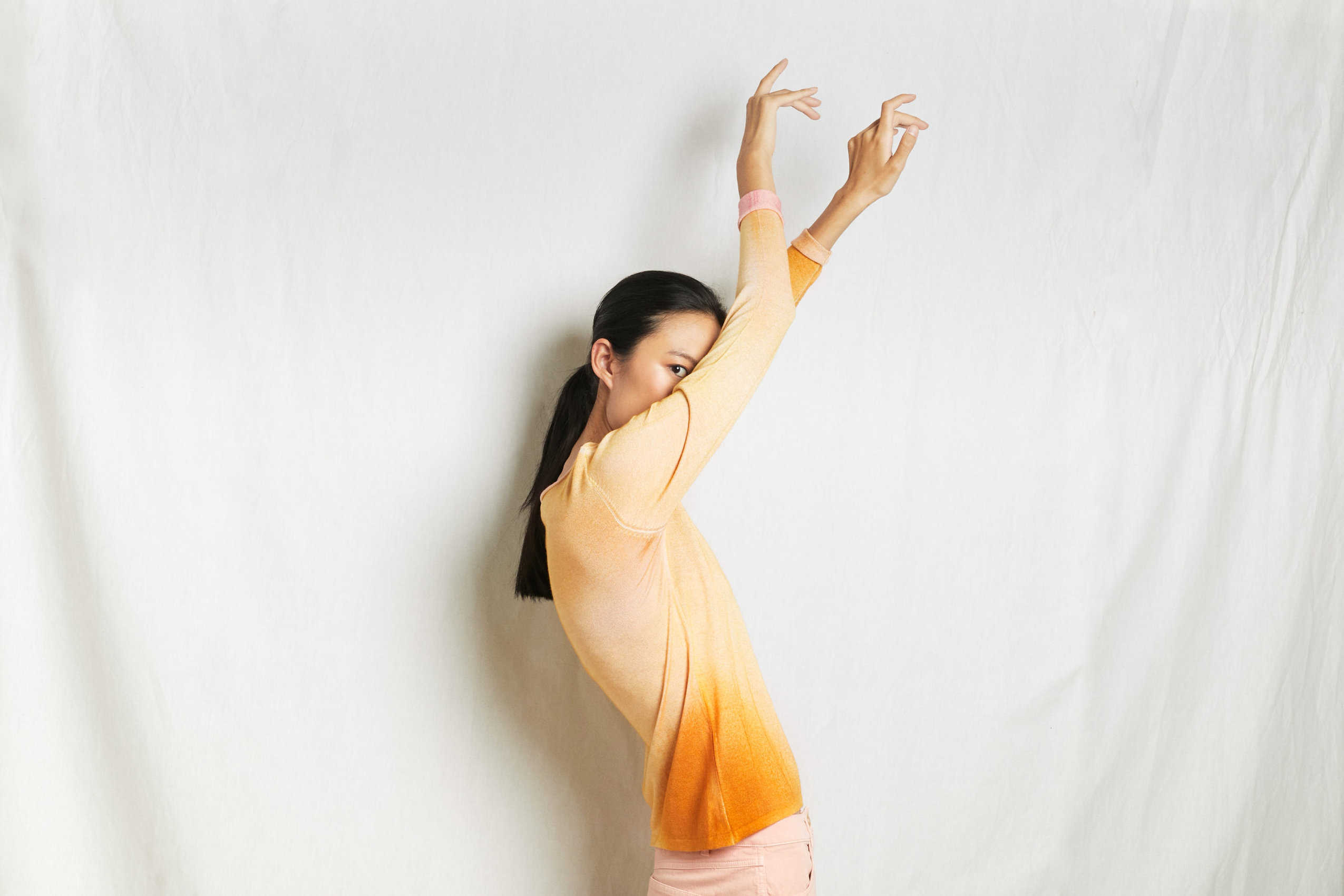 ETICI 
With its roots in Capri, ETiCi is as passionate about environmentally-friendly production as it is about creating stylish staples from natural fibers.  
[Andrea Vignoli; andrea.vignoli@etici.eu; Booth 6765]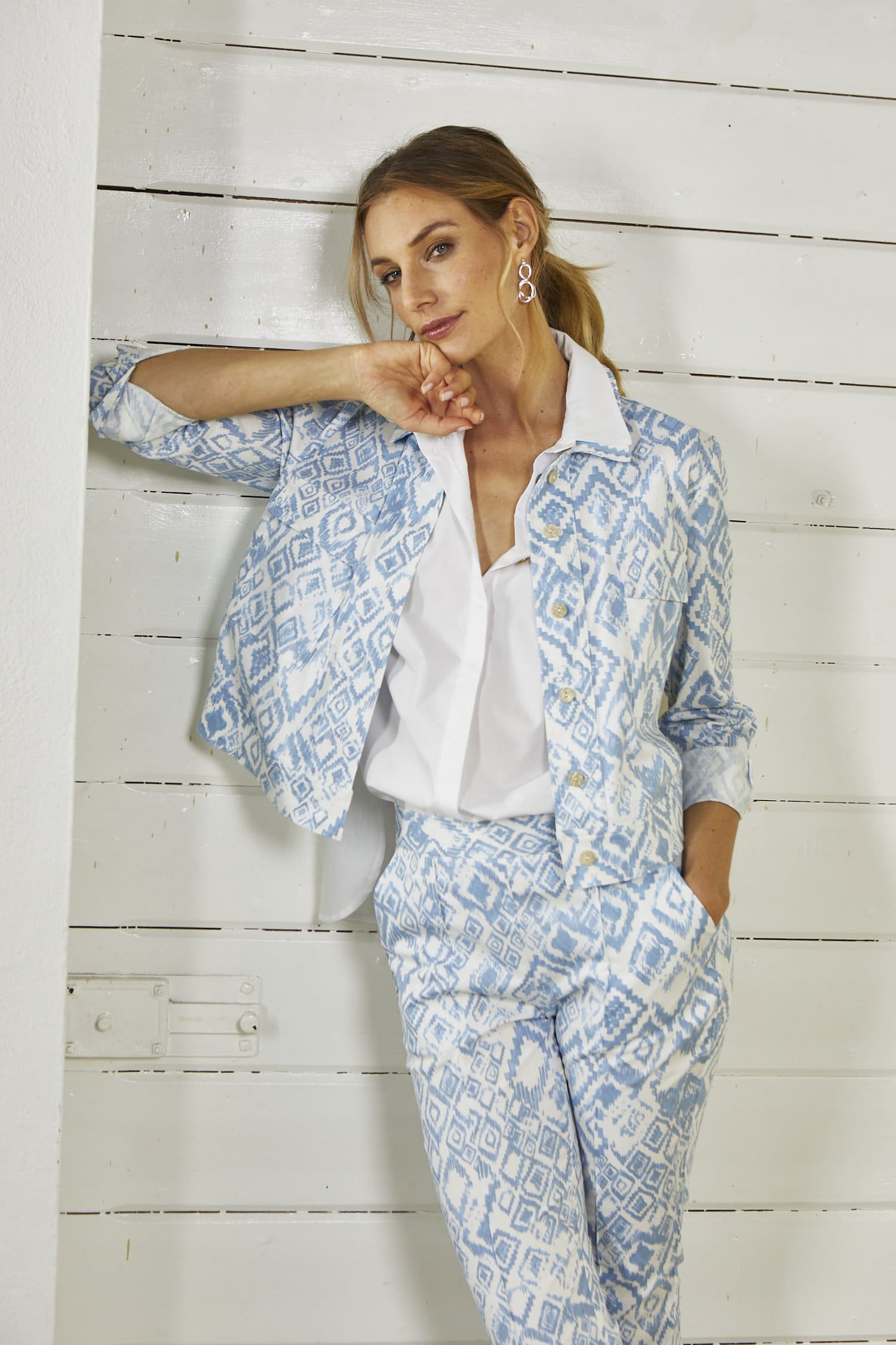 19:13 DRESSCODE
New to Coterie, this label brings together easy luxury with distinctive formalwear wardrobe standouts, like semi-sheer tulle corsets and fluttering skirts.
 [Michela Mondini; administration@fashionacademyitaly.com; Booth 6330]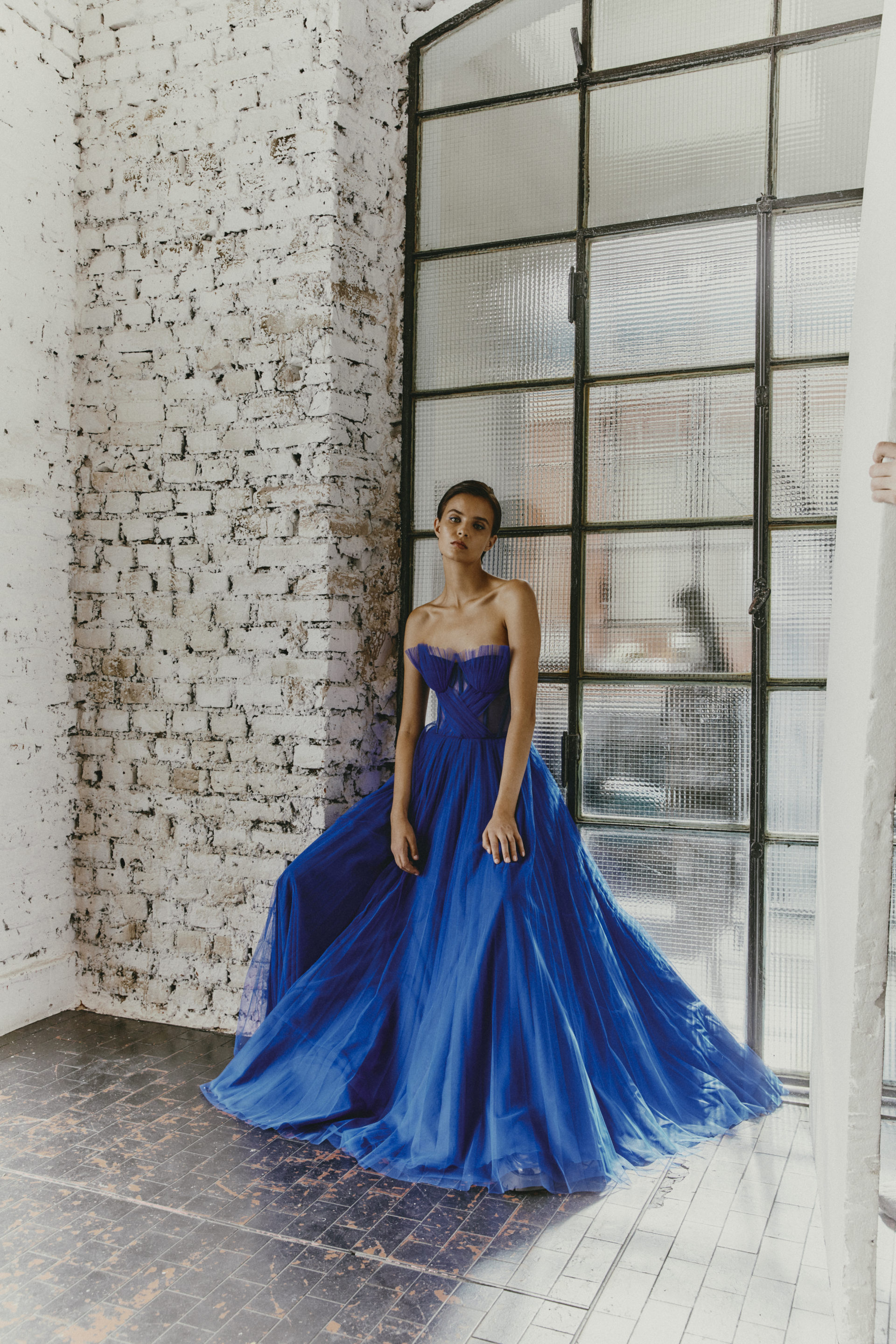 FELEPPA
A decade in, we're increasingly obsessed with Feleppa's standout occasion wear and party wear, designed by the twins behind the label.  
[Joan Taverasi; Info@jtgroup.inc; Booth 6166]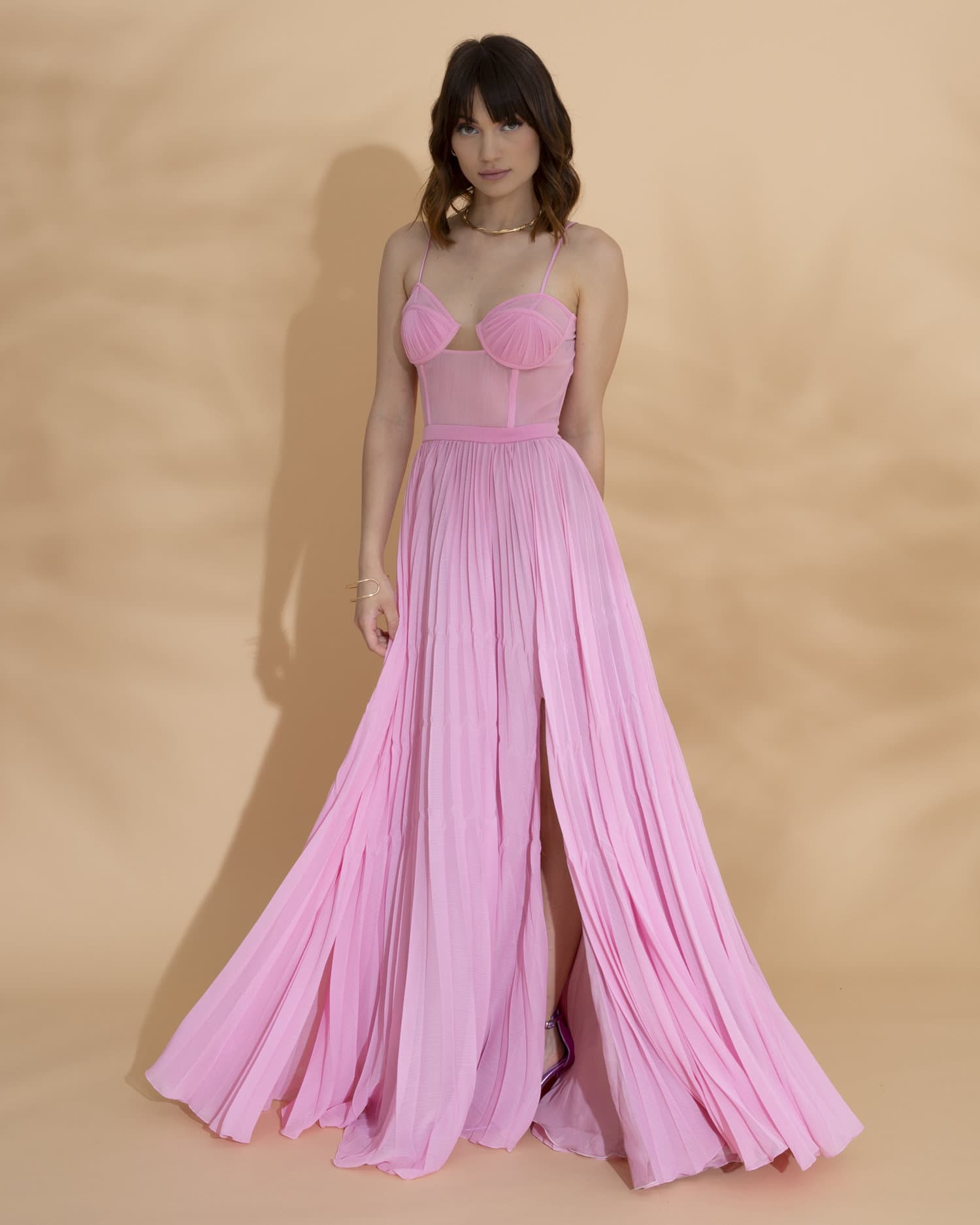 Caliban 
Caliban introduced a womenswear line in 2003, and 20 years later, its menswear-influenced tailoring continues to win over hearts when it comes to sophisticated and powerful pieces. 
[Gruppo Matte; michela.petrali@gruppomatteinc.com; Booth 6262]
Goodmatch
Specialists in the use of jersey, these feminine, light, and airy pieces are the hardest working hero in the wardrobe of any modern day woman. 
 [ODV Olga Fontanillas; olgafd@o-dvision.com; Booth 6547]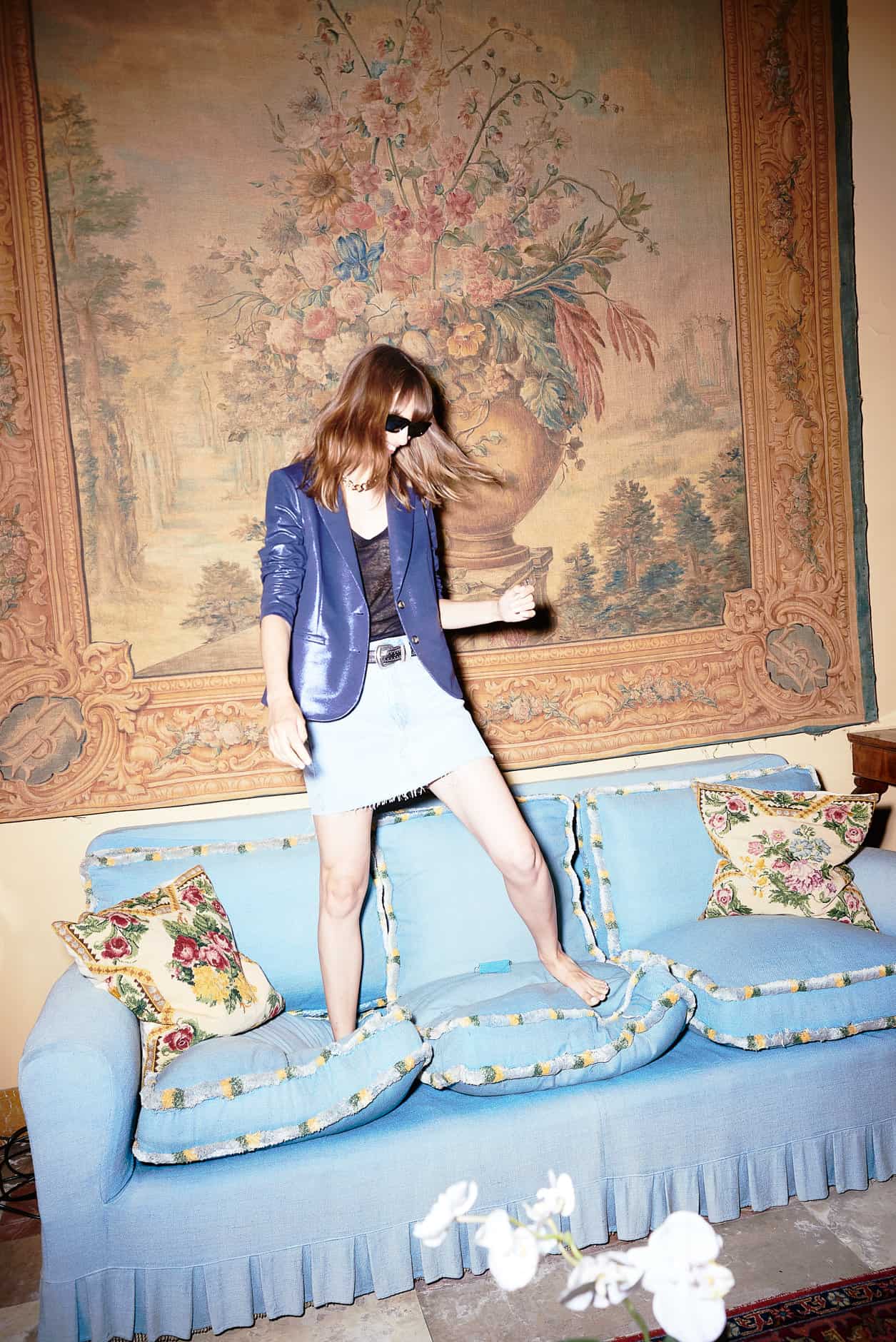 Amici by Baci
Amici by Baci is an avant garde brand that focuses on sustainability and natural fabric, which has landed itself a place in stores all over the world from Europe to Australia. 
 [Chiara Veneri; chiara@gyroitalia.com; Booth 6479]
Ploumanac'h
This sustainable womenswear brand constantly brings to mind coastal living, thanks to its fusion of comfort, style, ease of wearing, and premium materials. 
 [Olga Fontanillas; olgafd@o-dvision.com; Booth 6547]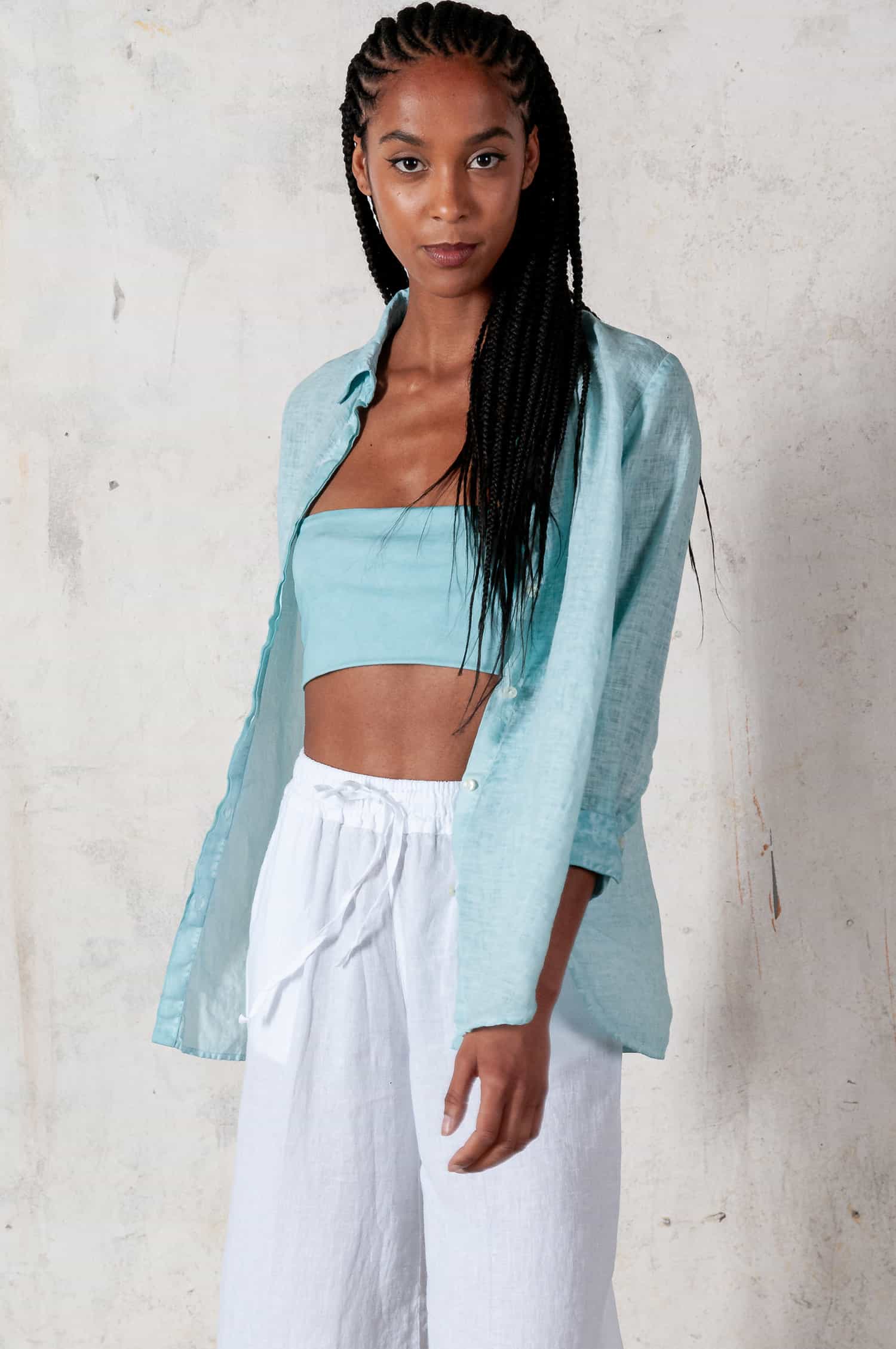 Landi Fancy 
Landi's outerwear line offers a unique inventory, while prioritizing eco-sustainability and regenerated fabric fibers that nod to Tuscan textile practices. 
[Simone Landi; info@lrlandi.it; Booth 6268]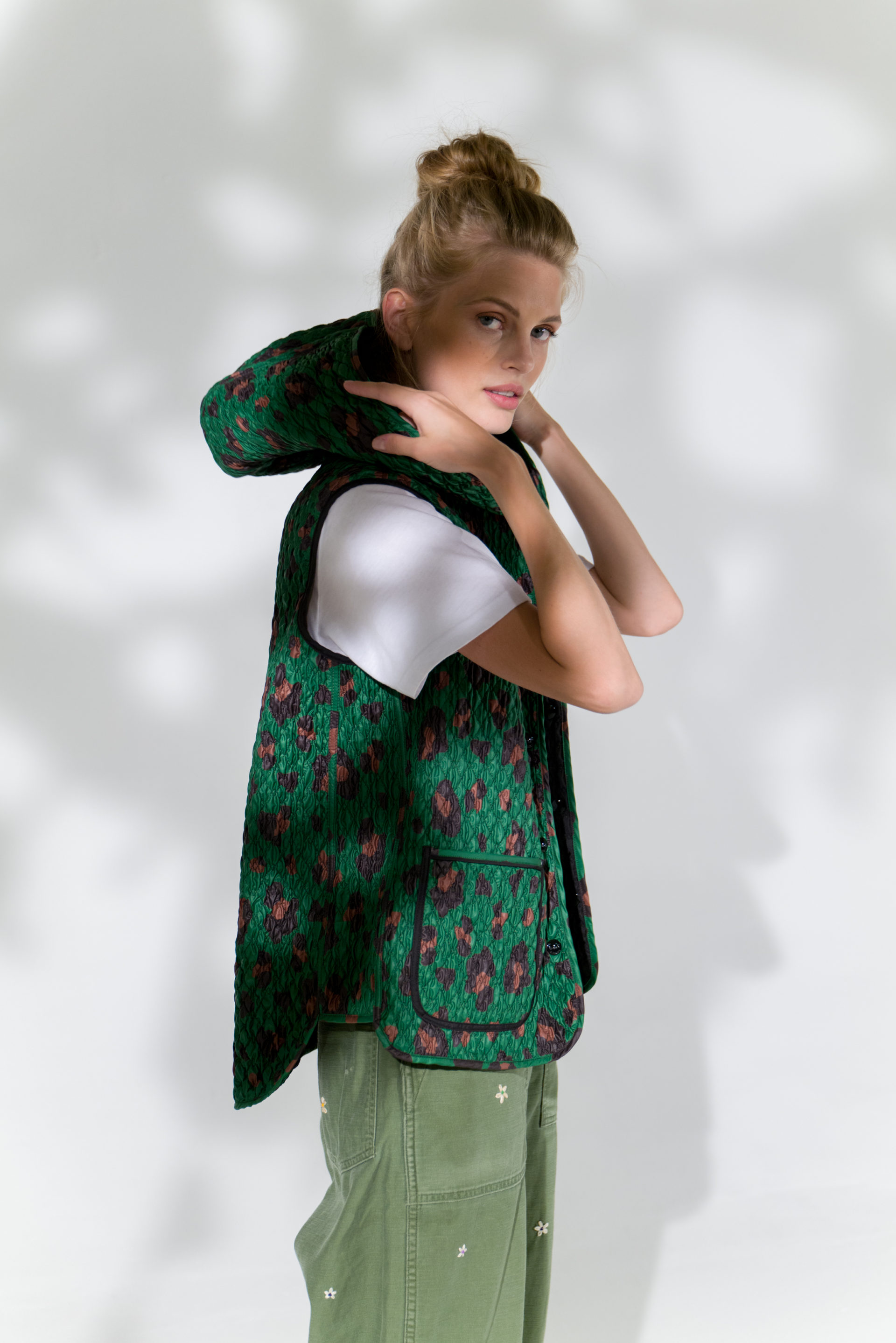 YC Whyci Milano 
YC Whyci Milano has minimalist chic down to a T. Enlisting only raw materials (think: silk, cashmere, wool, linen, and cotton), the brand prides itself on taking everyday classics to the next level. 
[Elena Ghisolfi; elena@ycmilano.it; Booth 6162]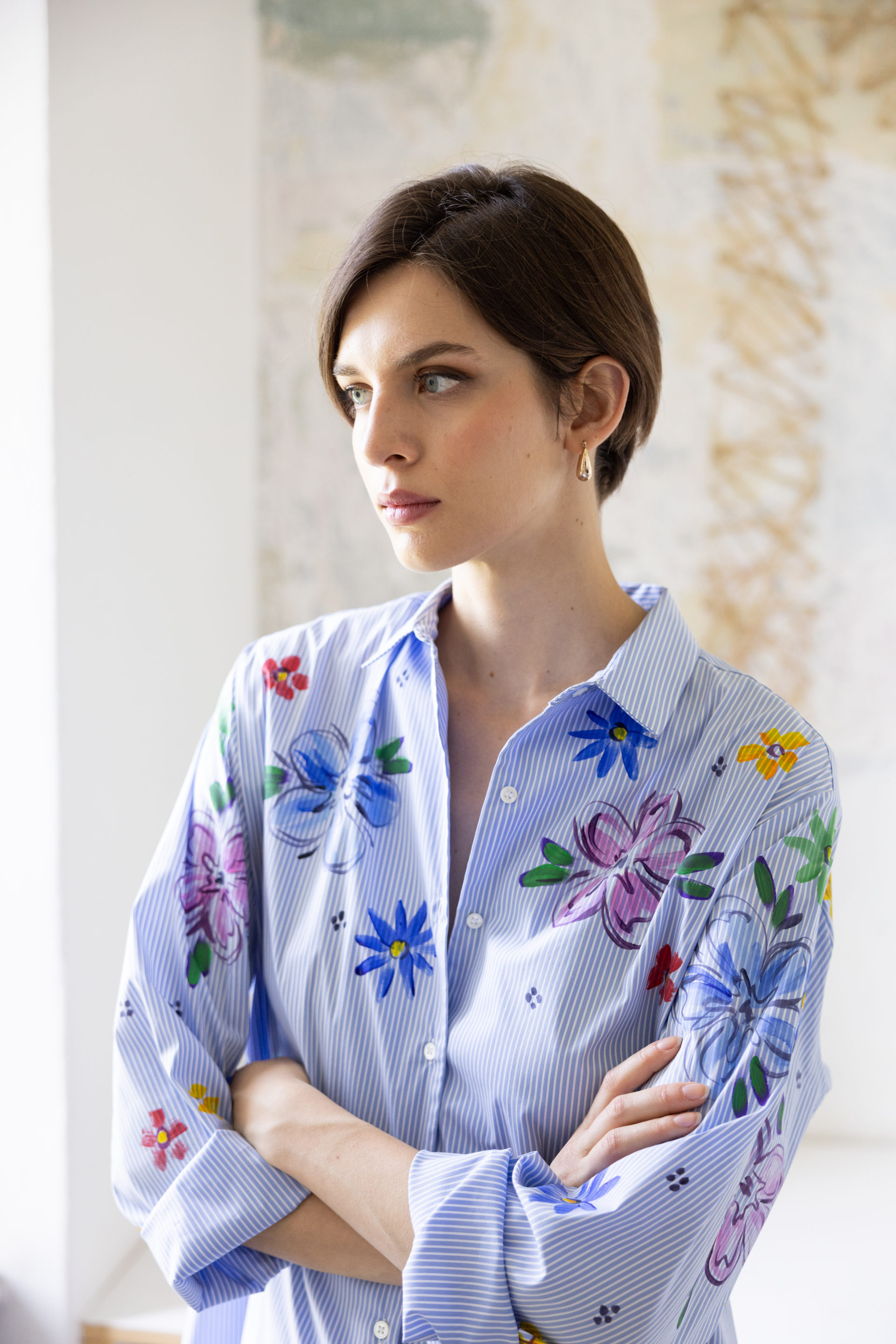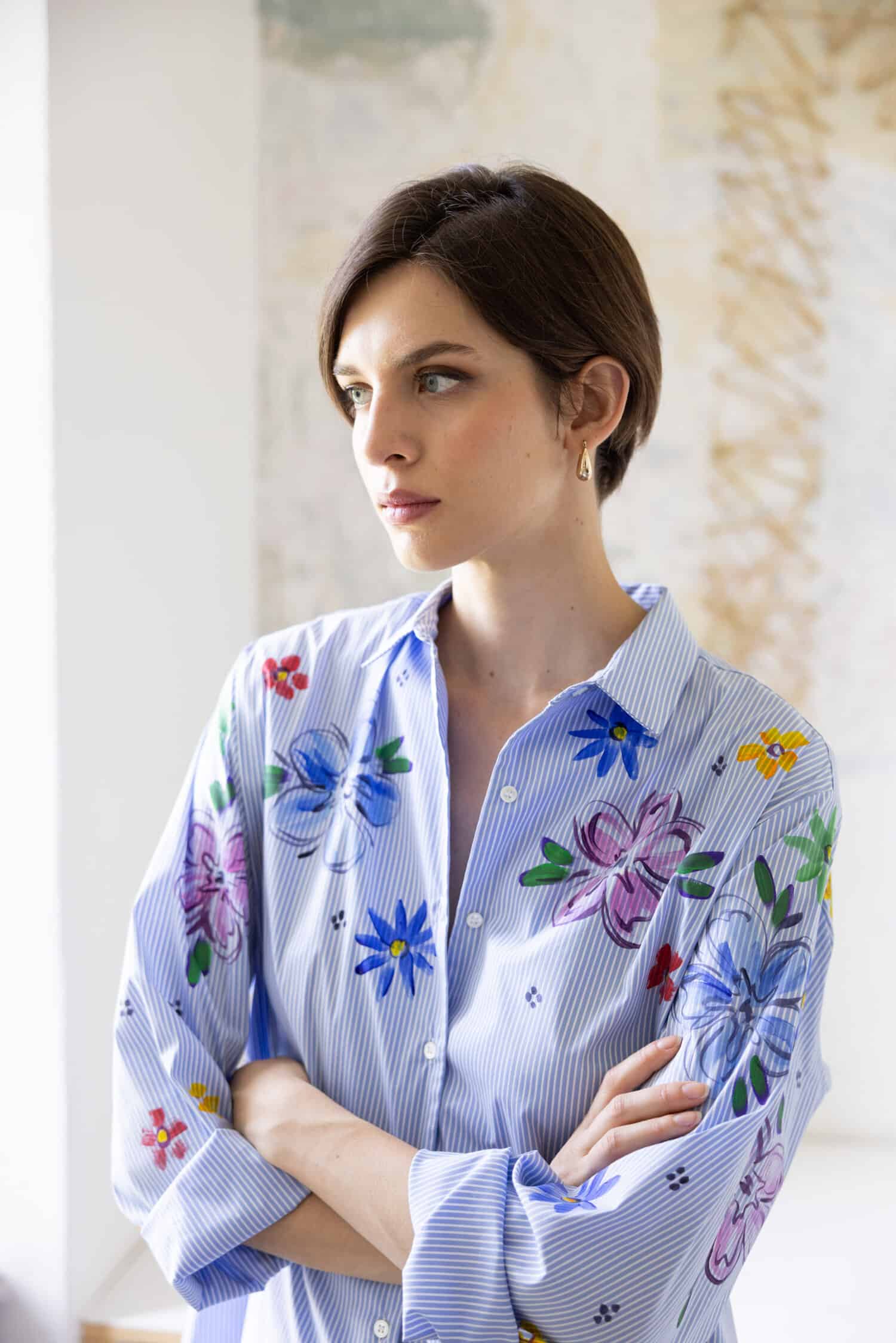 Claudio Cutuli
Claudio Cutuli has won over fans everywhere, with its made in Italy clothing line that's devout to natural colors and fabrics. 
[Francesca Cutuli; showroom@claudiocutuli.com; Booth 6163]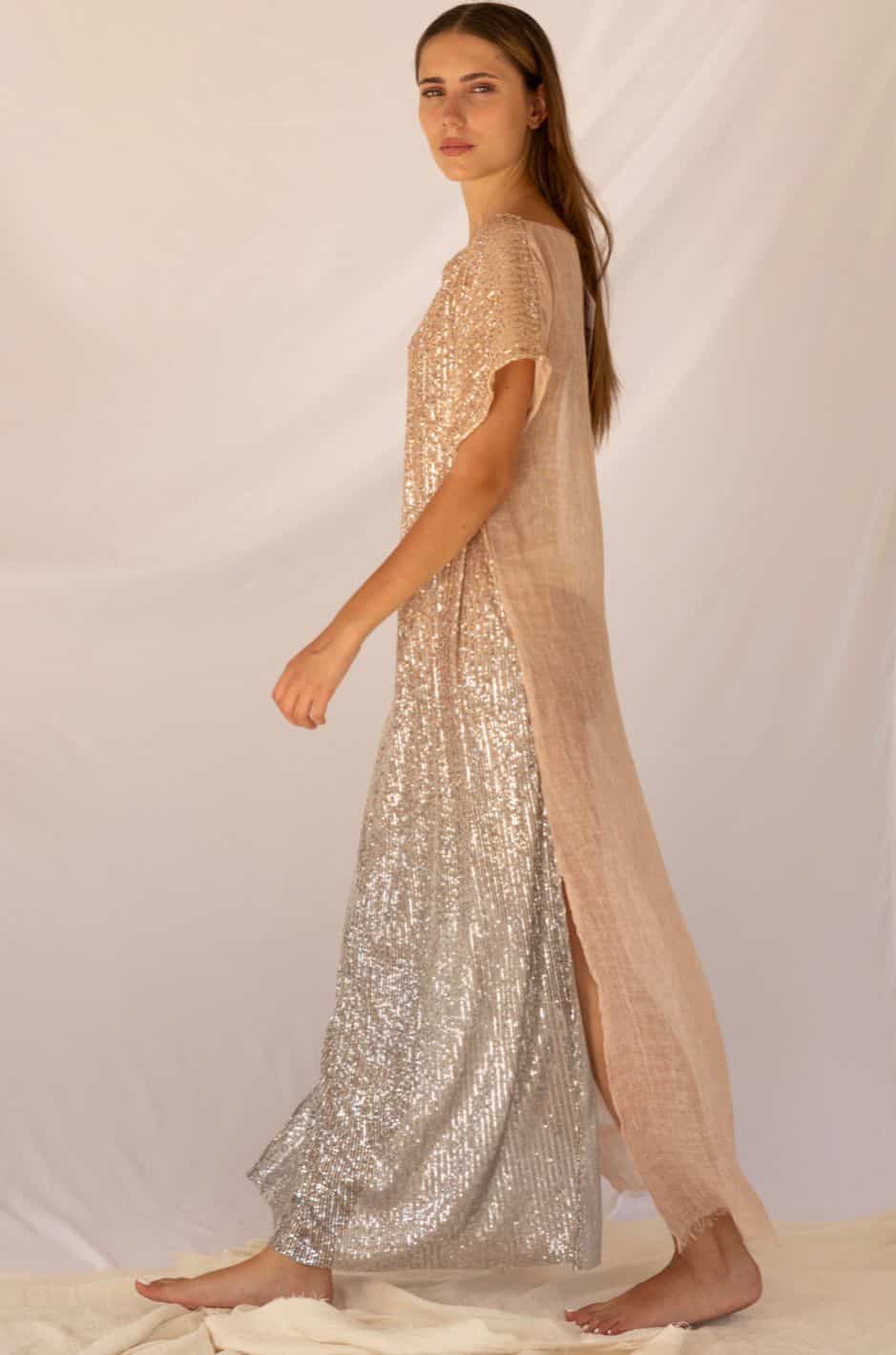 B-Yu 
This Tuscany-based company is tried-and-true when it comes to high quality pieces that showcase best-in-class craftsmanship. 
 [Patric Kilcullen; patric@consortium27.com; Booth 6752]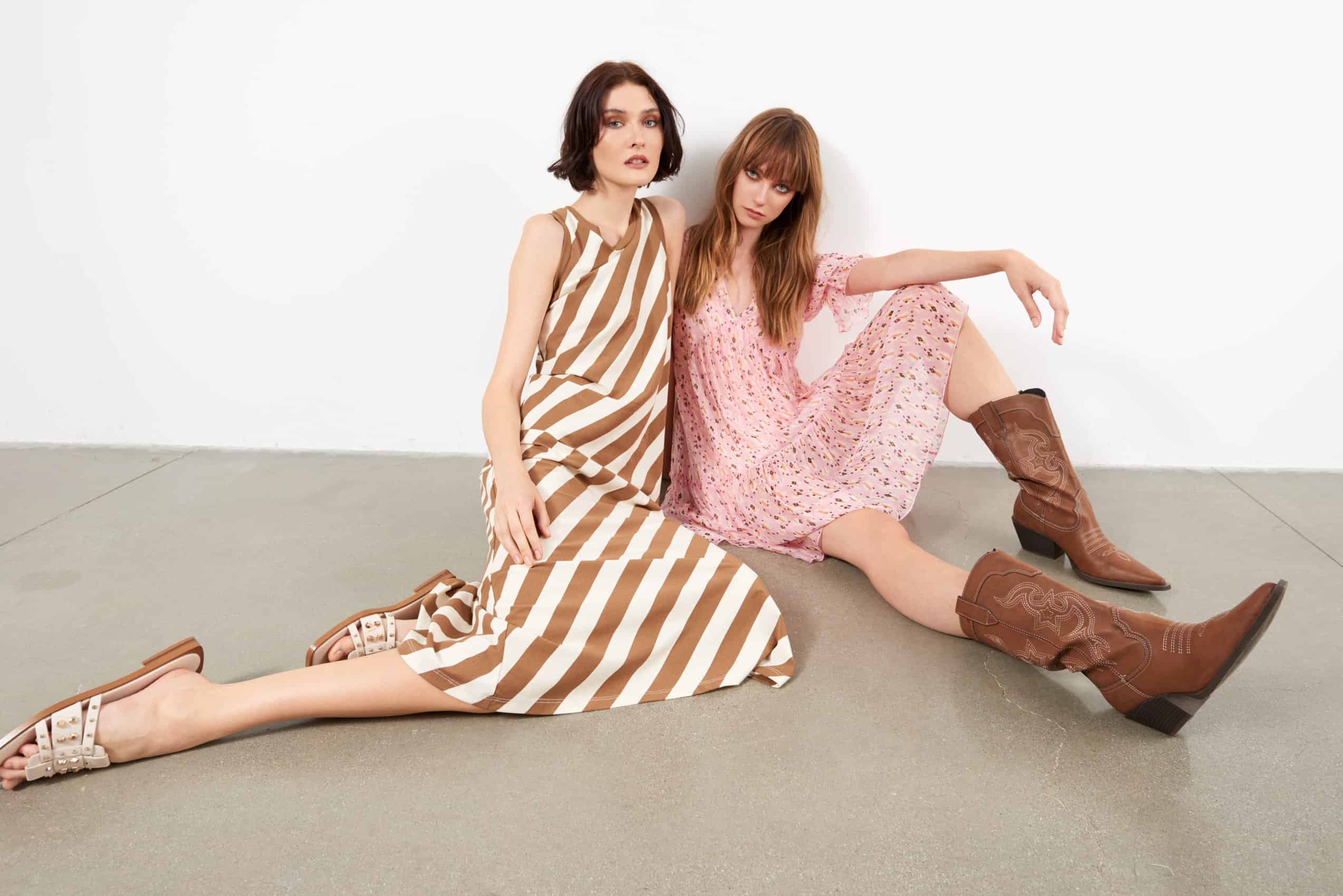 Sleep No More
You guessed it—100% silk sleepwear that's as elegant as it is wearable (just look at those slip dresses!). This brand is new to Coterie this season, be sure to check it out. 
[Marcela Arruda; marcela@m2-consultancy.com; Booth 7265]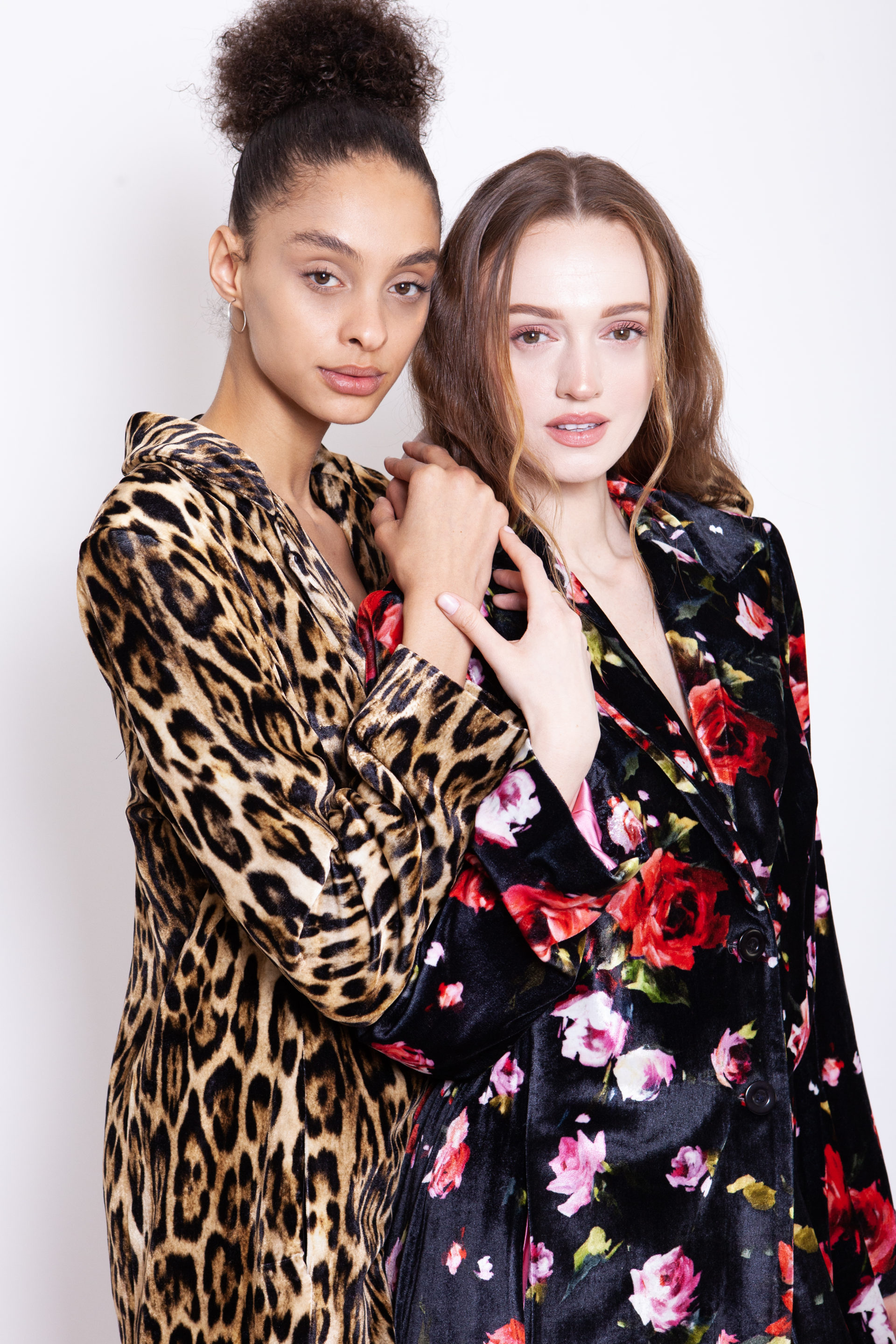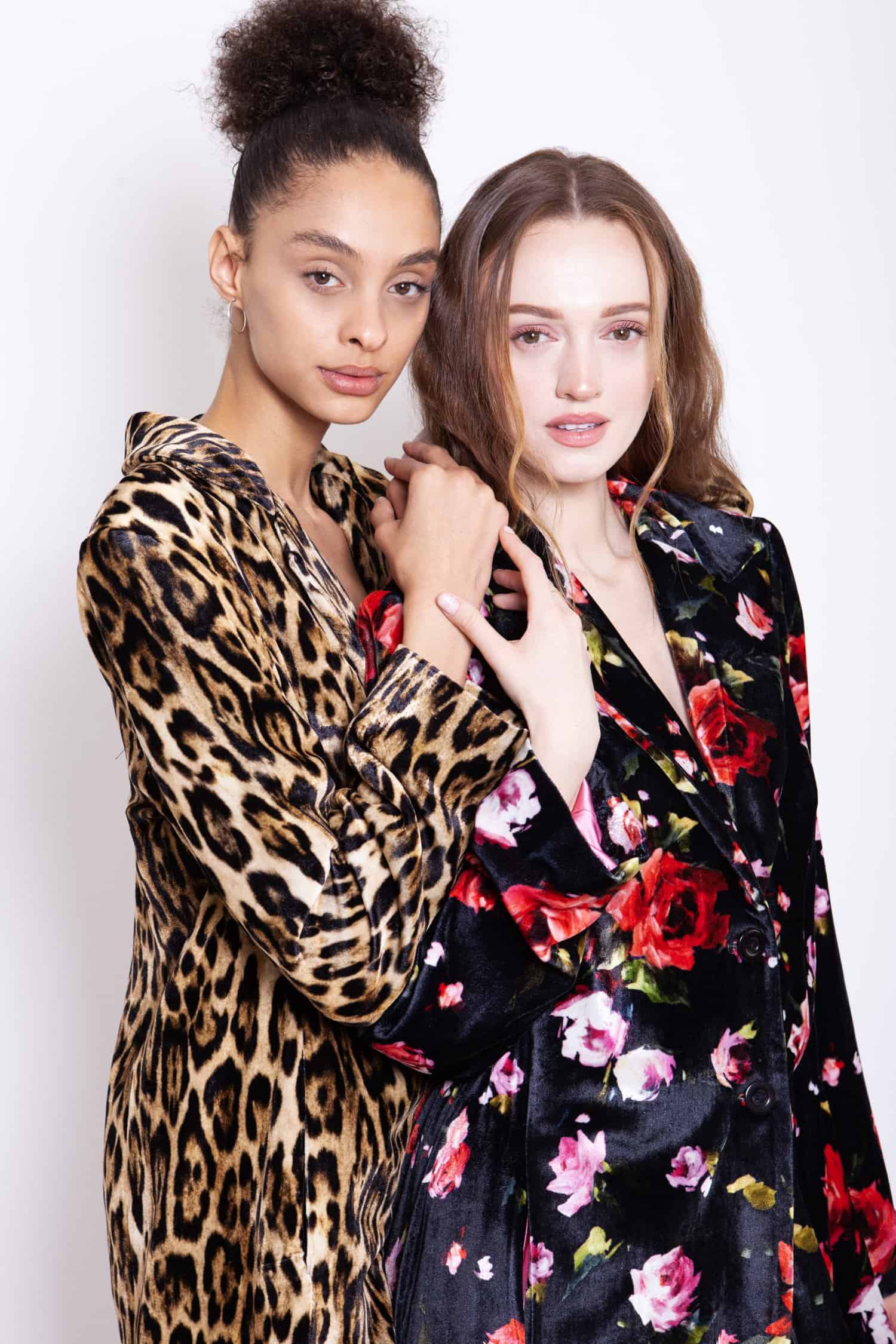 Shaft
Florence-based brand Shaft knows their way around a pair of trusty jeans. Since opening its doors in 1968, the brand has been a much-frequented destination for all things denim. 
[Lorenzo Palchetti; lorenzopalchettitosi@manifatturetwins.com; Booth 6547]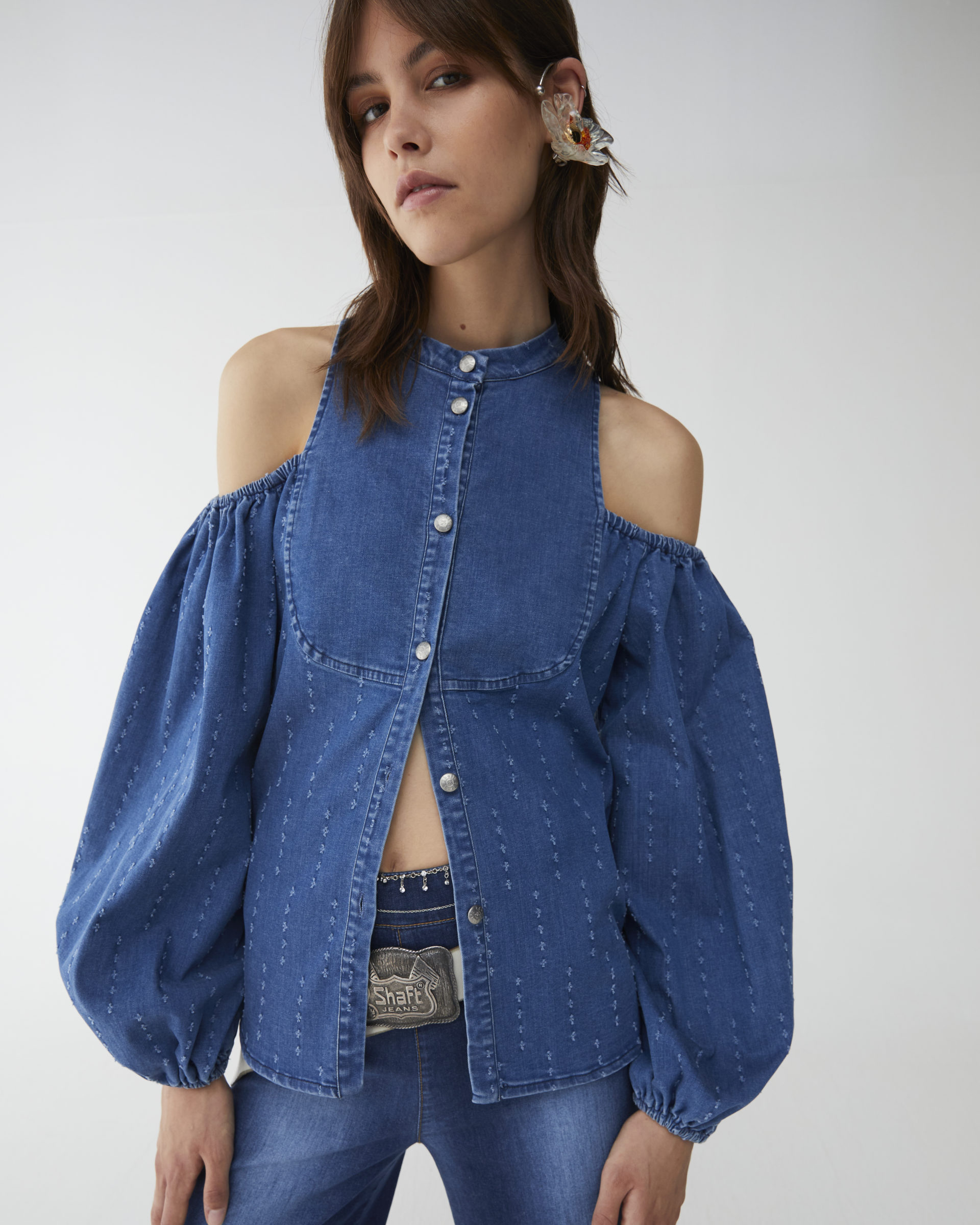 Giovanna Nicolai 
Designed for women who are unapologetically themselves, this brand's repertoire is brimming with made-to-last pieces favoring bold silhouettes, tasteful prints, and a city-meets-chill guise. 
[Fashion Lab Agency; hello@fashionlabagency.com; Booth 6152]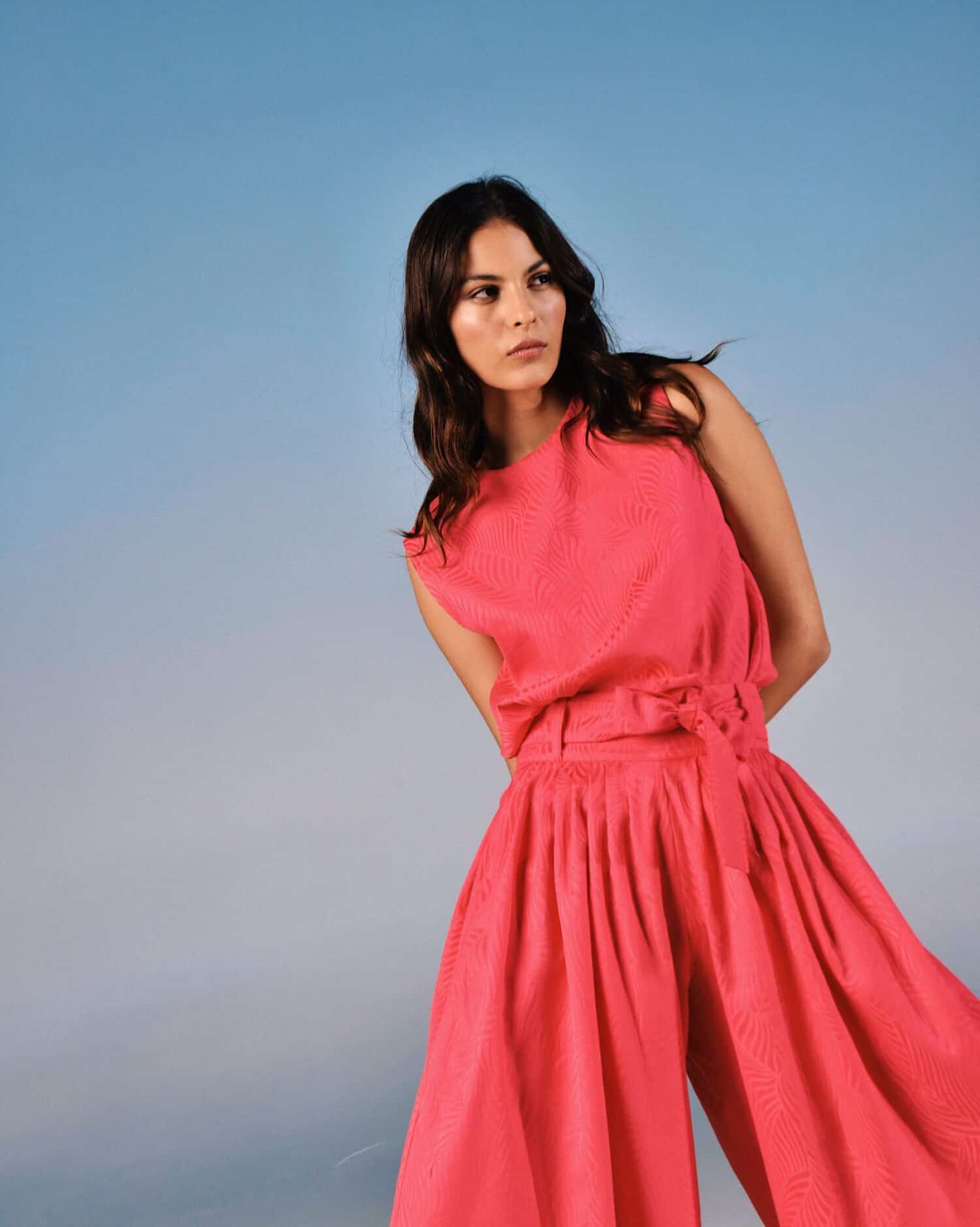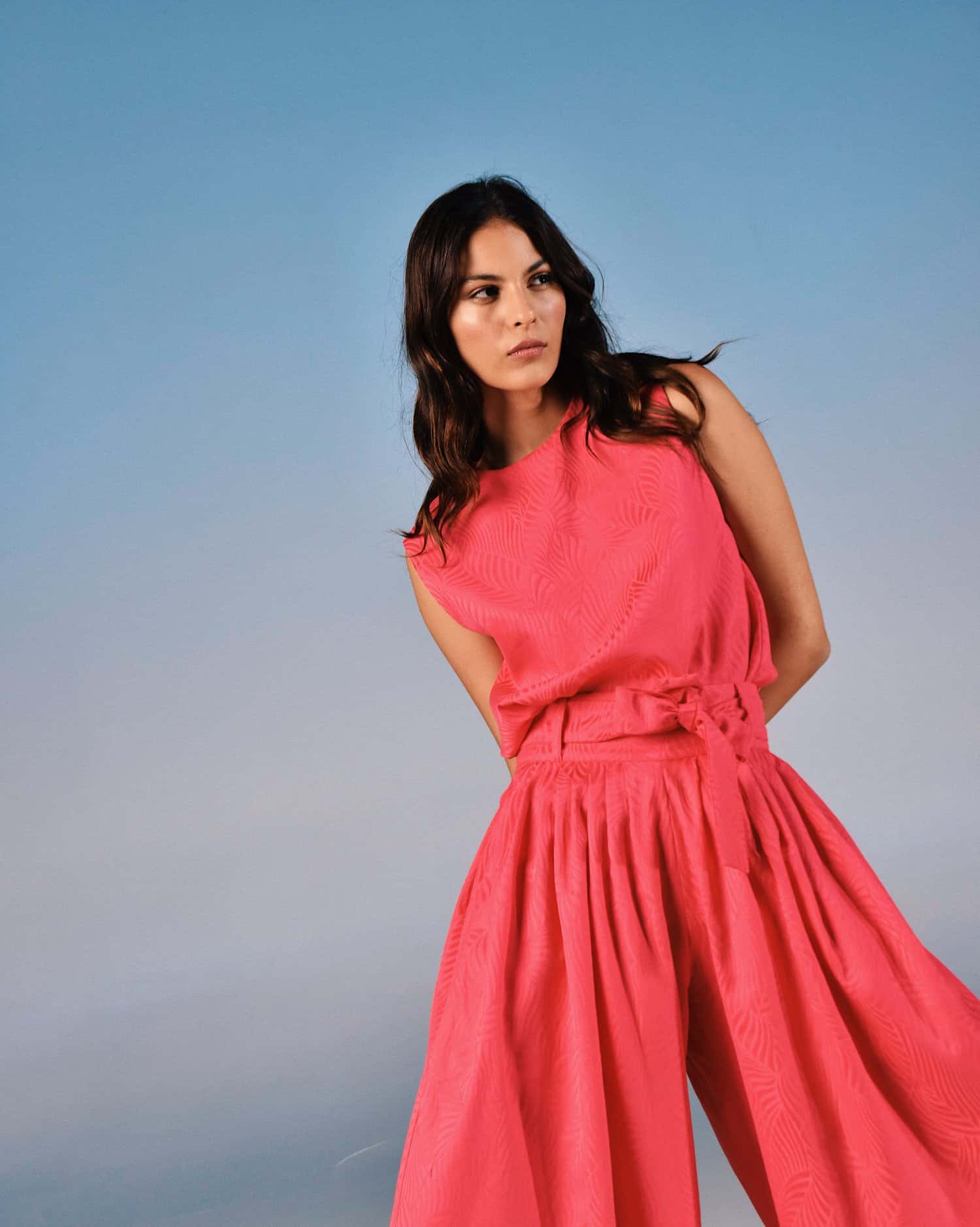 Gaiofatto
Venice-founded, eco-conscious label Gaiofatto is a go-to for elegantly bold womenswear. Each season, Michela Gaiofatto aims to deliver fashion that empowers women. 
[Michela Gaiofatto; michela@gaiofatto.com; Booth 6862]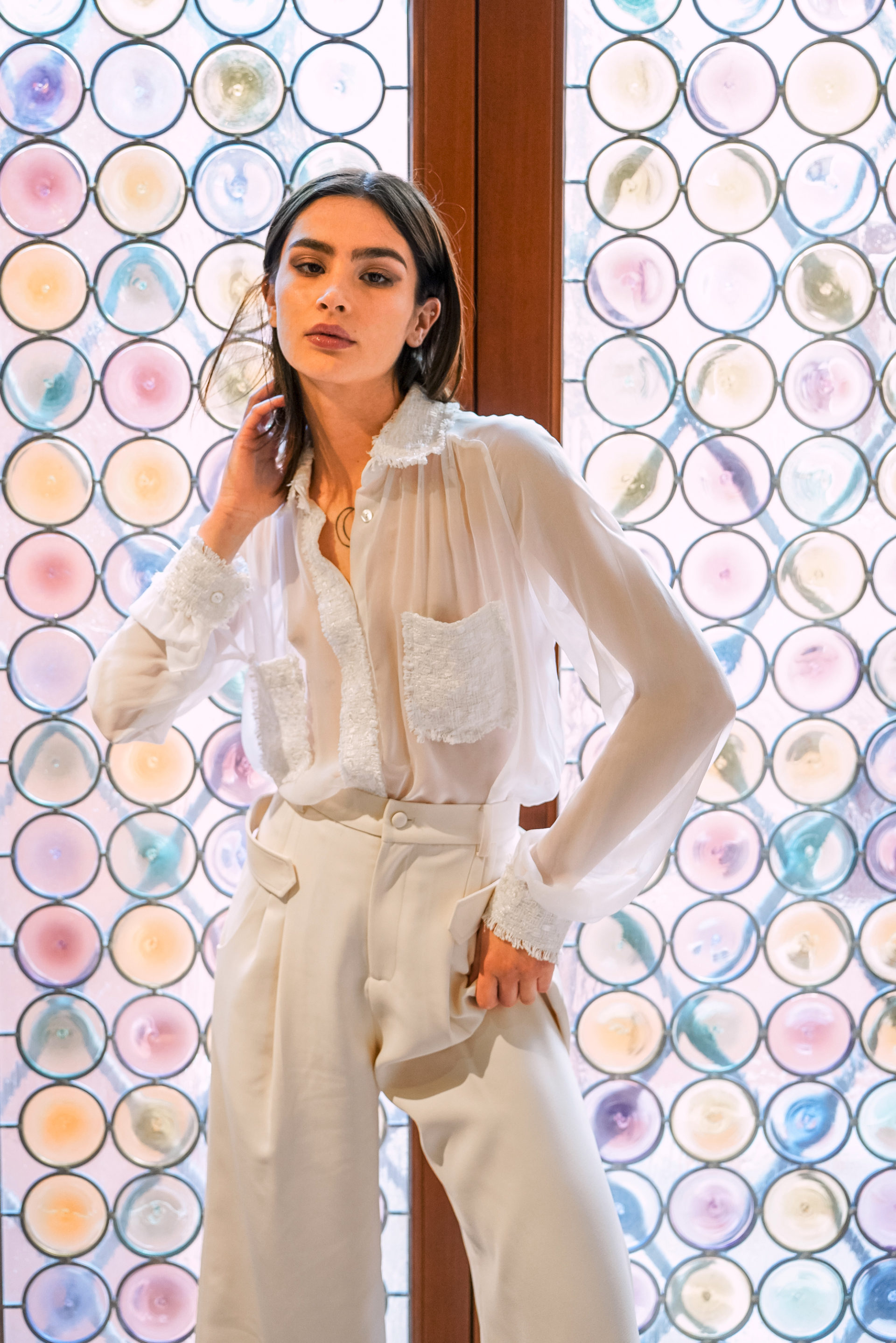 Nostrasantissima
This 10-year-old brand brings made in Italy perfection to the world, with its womenswear wares already stocked in 40 doors worldwide. 
[Biba; biba@nostrasantissima.com; Booth 6827]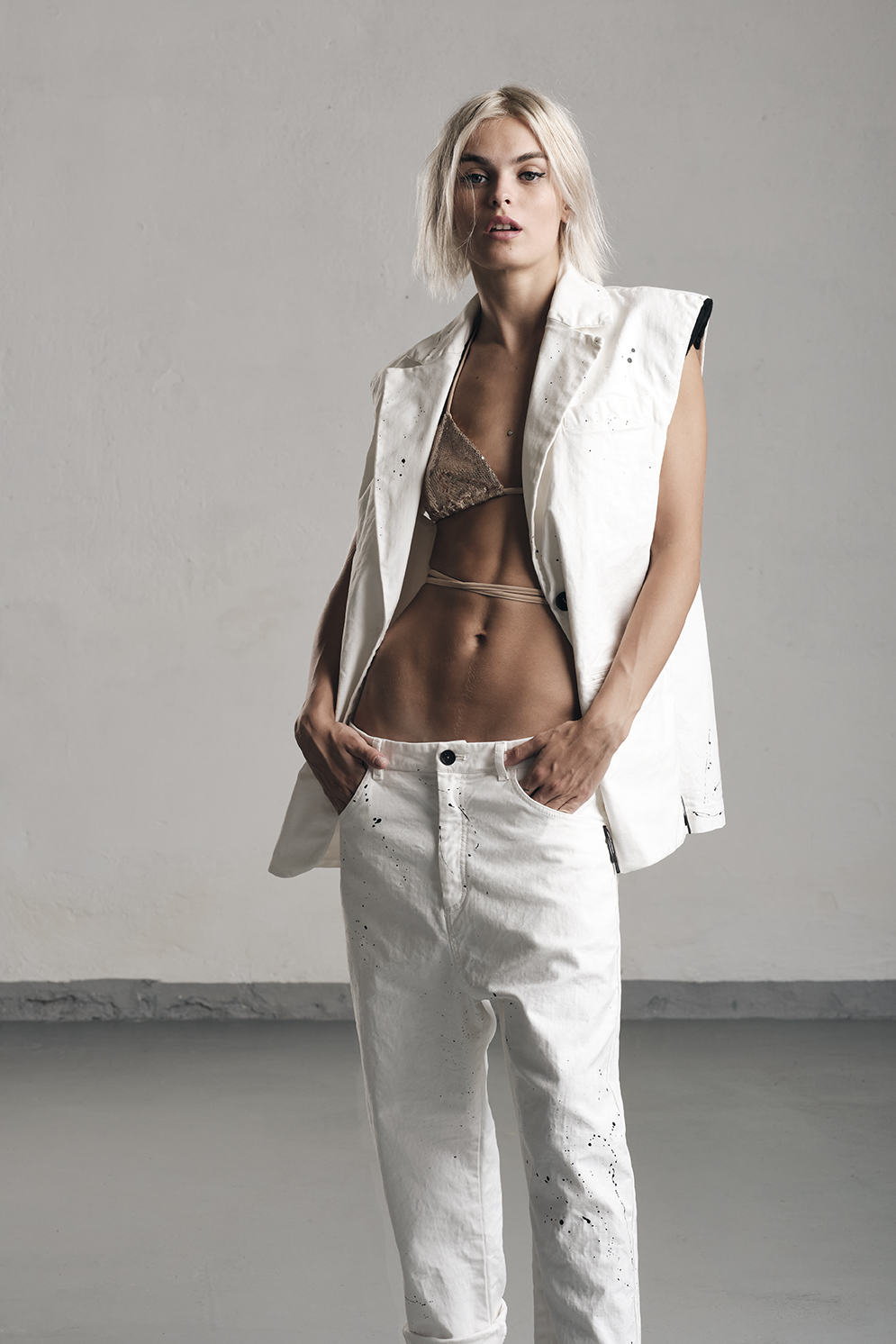 Pho Firenze 
Florence-based Pho Firenze has been doubling down on high quality production, the finest of fabrics, and fashion forward gowns since the 1980s.  
[Tracey Calabrese; tracey@cabanashowroom.com; Booth 6542]
Lorena Benatti 
Since 1956, Lorena Benatti is the knitwear label specializing in everything from two-toned palettes and asymmetrical cuts, sporty sets to professional tailoring. 
[Francesca Corradini; amministrazione@stambecco.com; Booth 6465]
Suprema 
Venice-based Suprema is a go-to for quality leather goods, including but not limited to its camel coats stitched in double-faced cashmere and sheepskin parkas. 
[ODV Olga Fontanillas; olgafd@o-dvision.com; Booth 6547]
Tricot Chic
Delivering irresistible staple picks since 1972, Tricot Chic has been pioneering innovative  knitwear since its inception 50 years ago. 
[O Marche Showroom; bruno@omarche.com; Booth 6552]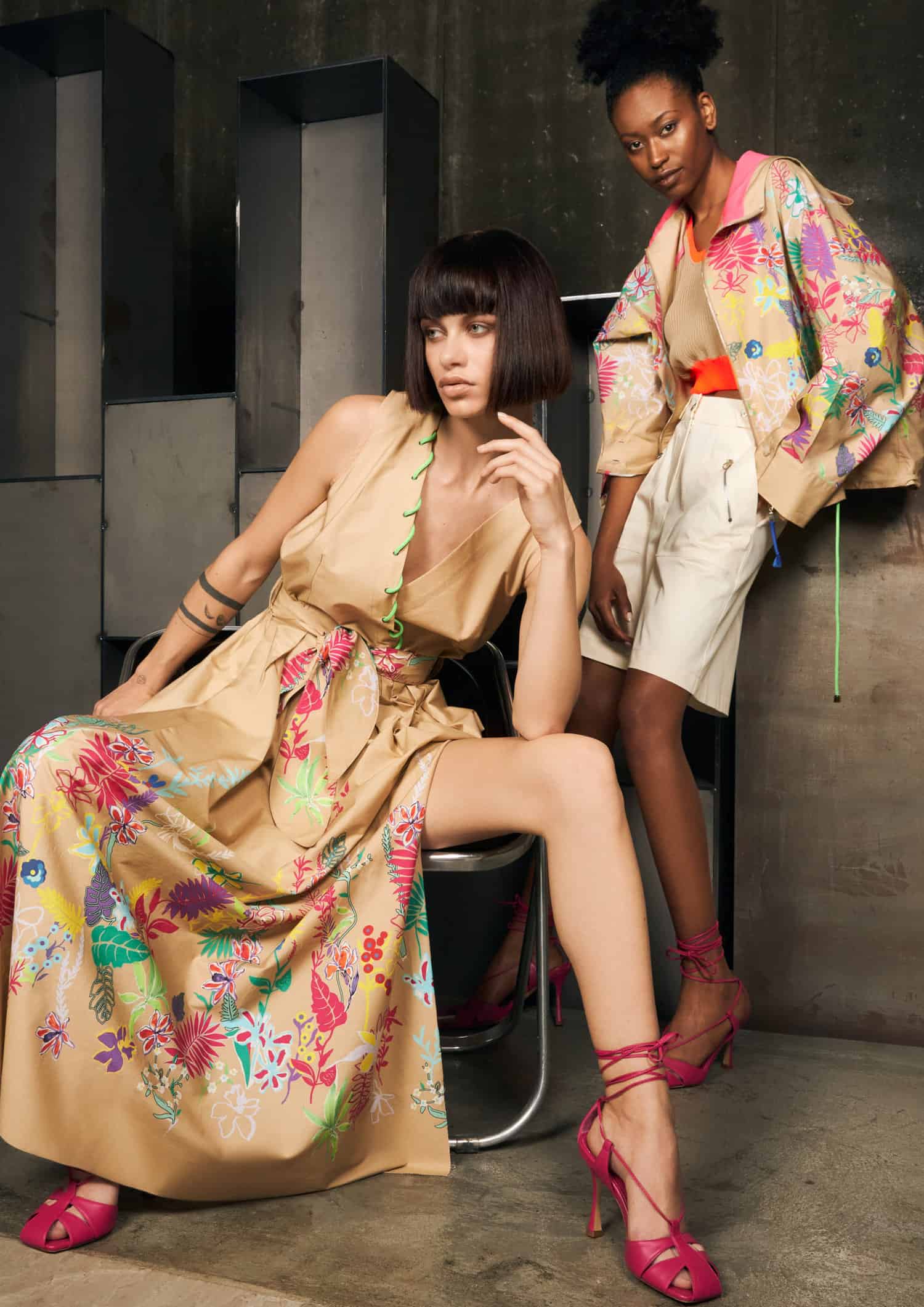 De Santis by Martin Alvarez
Sleek, fashion-forward 'fits that will make you do a double-take. Founded in 1961, the luxury label has grown synonymous with elegant eveningwear.  
[Carmine DeSantis; vigevanosrllab@gmail.com; Booth 6741]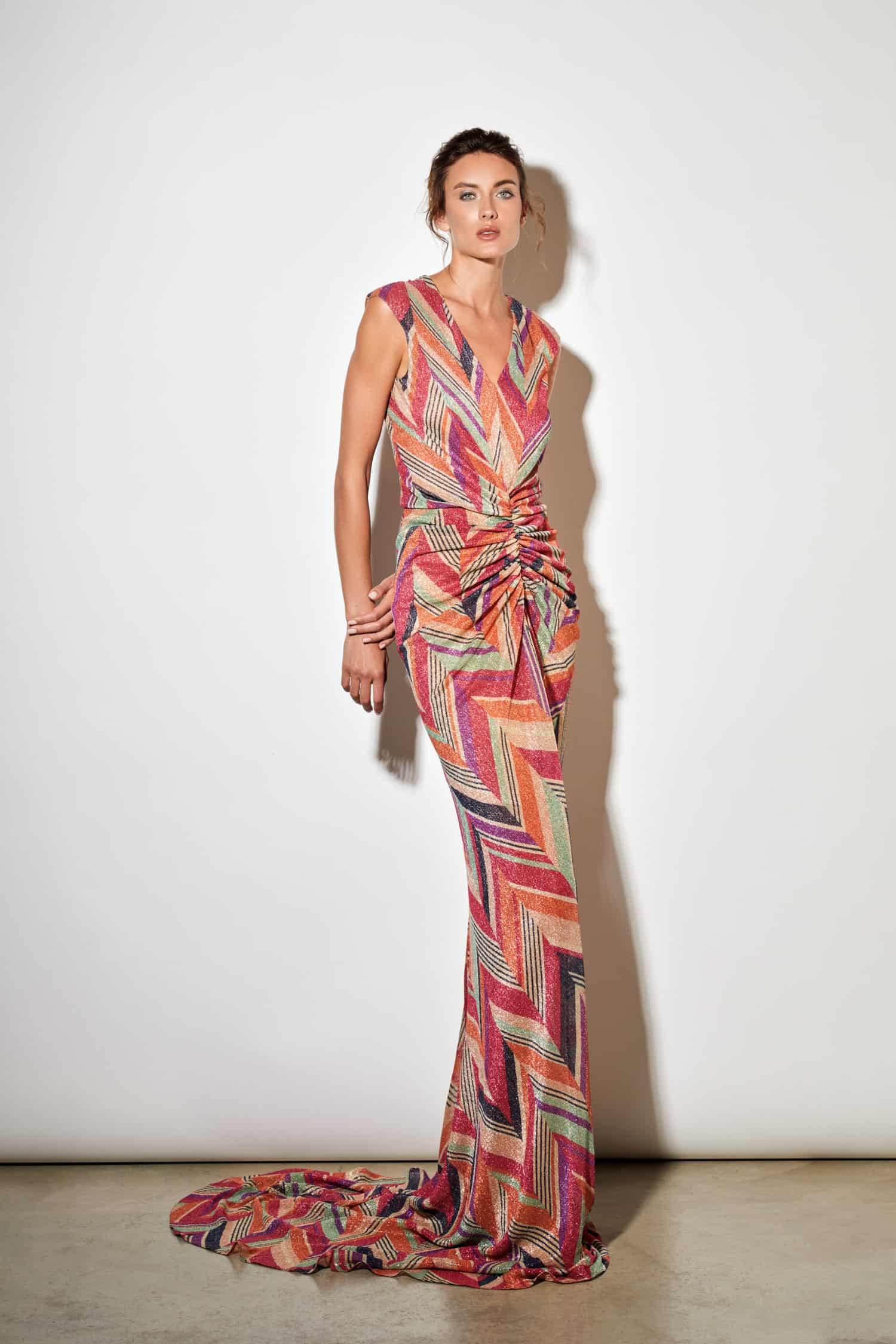 MeiMeiJ
Grab your shades—MeiMeiJ is known and adored for its bold shades, as well as effective use of black, and white that will guarantee impact, especially when combined with its bold silhouettes.  
[FO.RI Fashion; jacopo@jacopofoti.com; Booth 6125]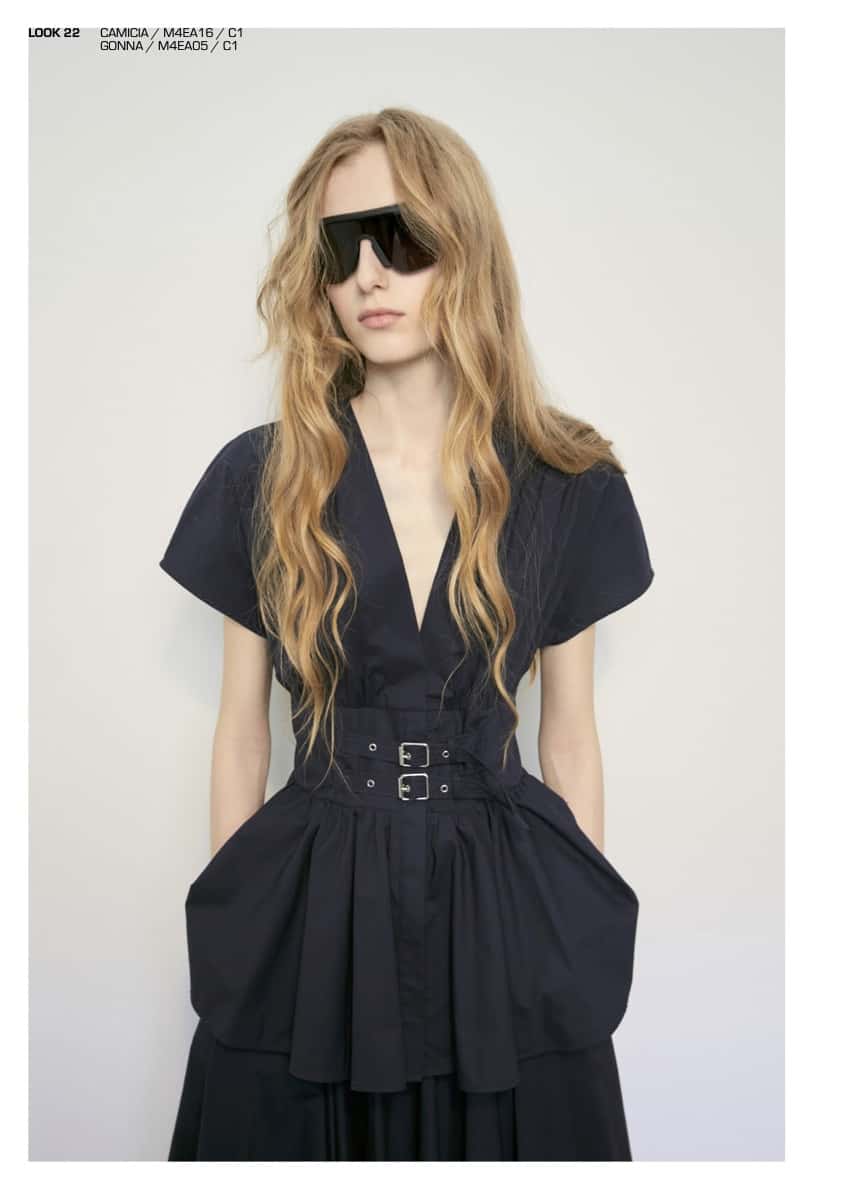 Laboratorio
A new one for your watchlist: this small Italian company stands out from the crowd thanks to garments made with exclusive, eye-catching prints. 
 [Jacopo Foti; jacopo@forishowroom.com; Booth 6130]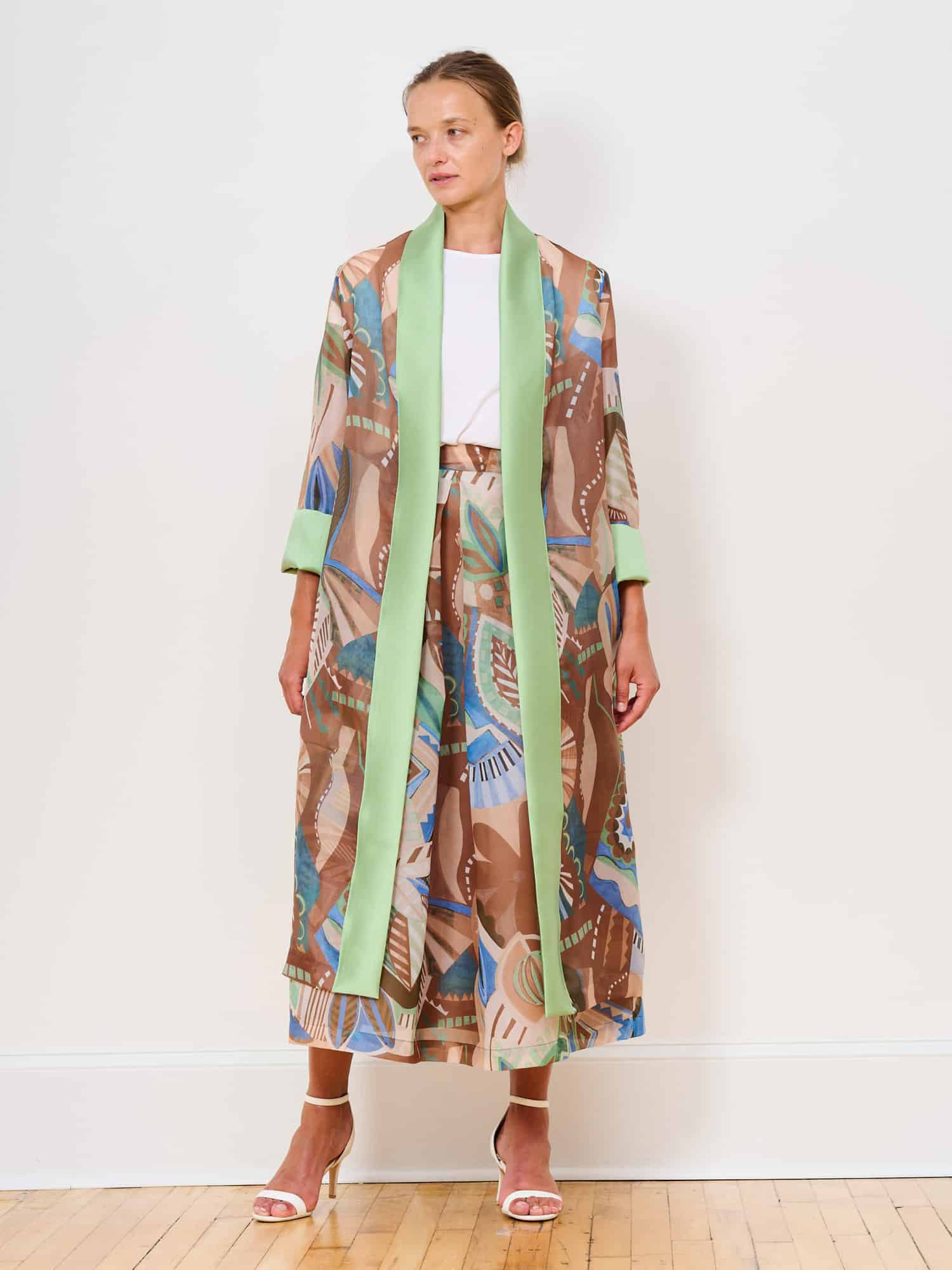 Sfizio
A must-know pret-à-porter brand for young, feminine, instinctive, and carefree women who seek fashion to match their vibe. 
[FO.RI Showroom; jacopo@forishowroom.com; Booth 6124]
PUROTATTO
Take the guessing game out of getting dressed with PUROTATTO's easy, elegant, elevated collections. 
[Jacopo Foti; jacopo@jacopofoti.com; Booth 6134]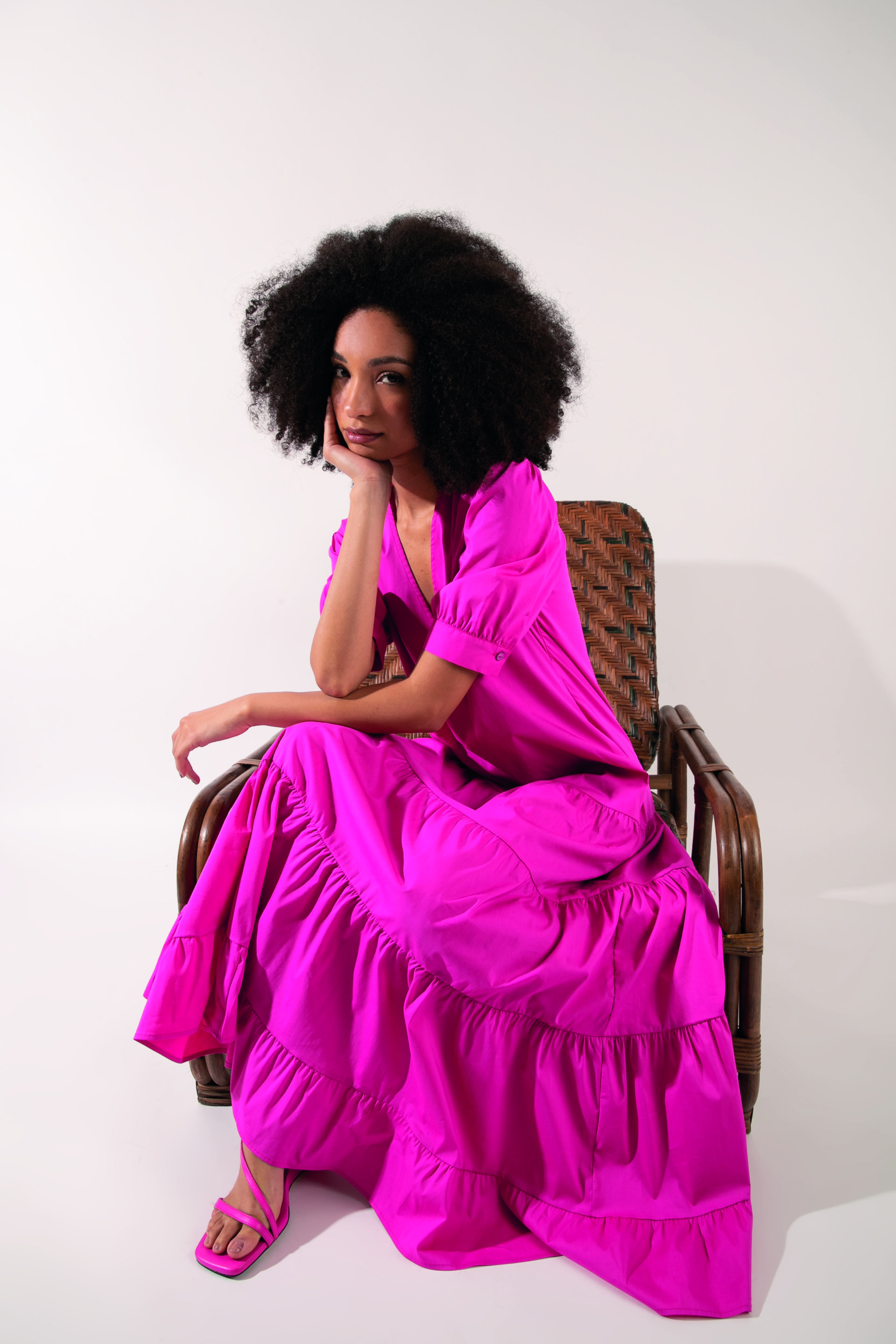 Lavi Couture 
Designer Cinzia Cinotti grew up in the industry, and with Lavi Couture she's inspired to bring new life to her craft with beautifully designed dresses and couture-worthy garments. 
Lavi Couture [FO.RI Fashion LLC; Jacopo@forishowroom.com; Booth 6127]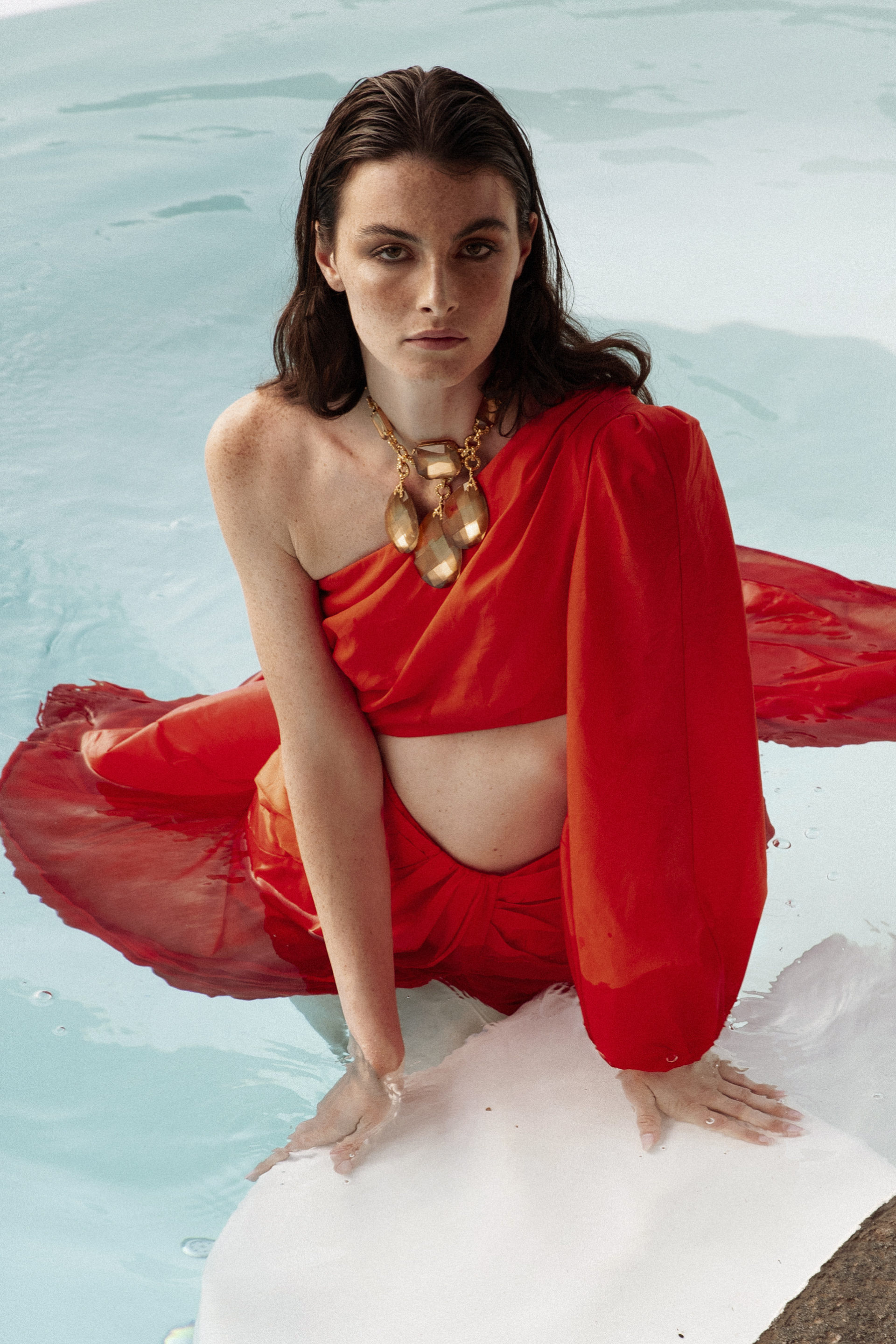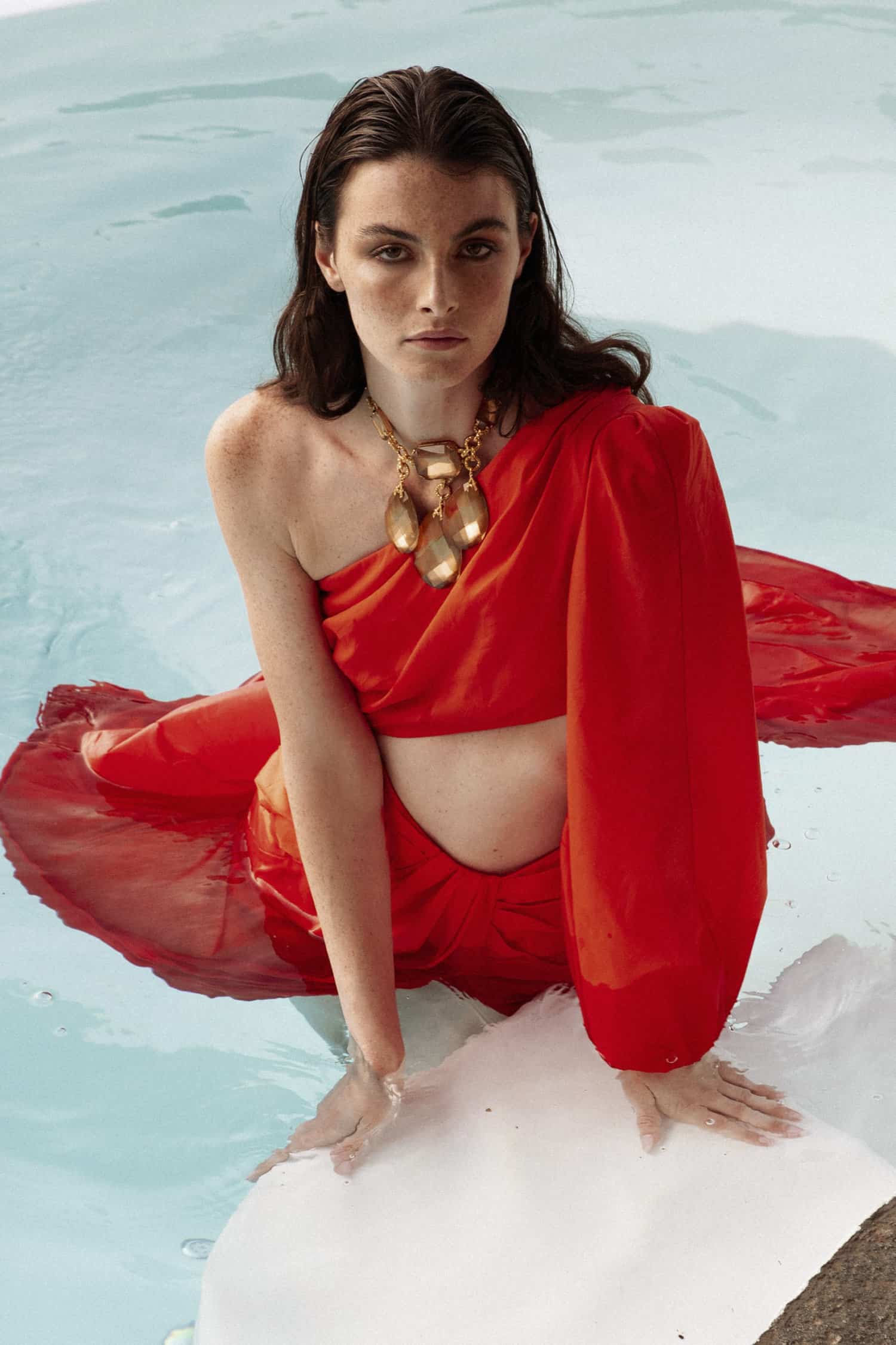 Alienina 
These sustainable, handmade bags are created in Umbria in adherence with the company's ethical and responsible values.  
[Eliana Venier; eliana@alienina.com; Booth 5827]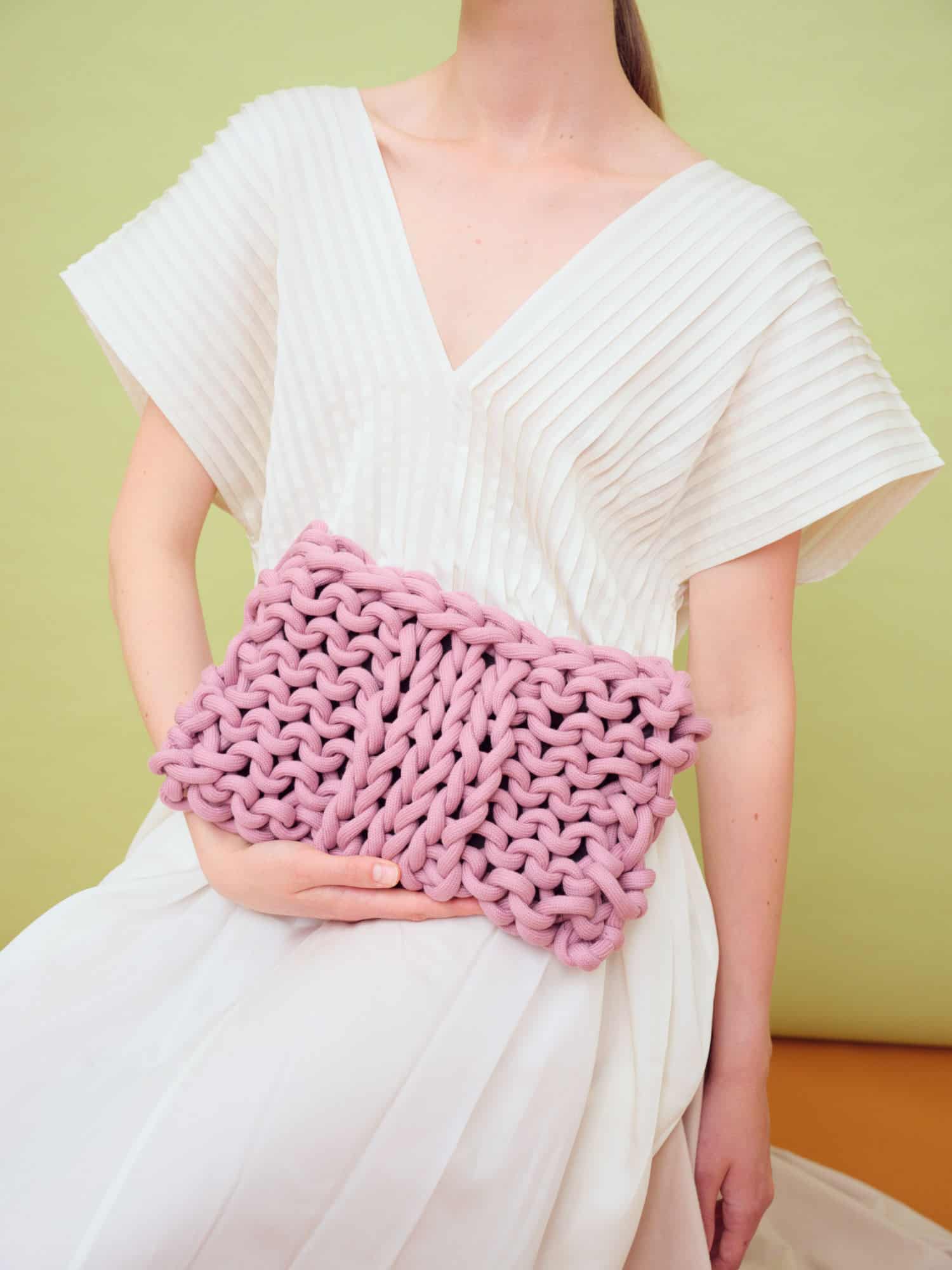 Alta Moda Belt 
Currently celebrating its 50th anniversary, Alta Moda Belt is the first word in outfit-making, quality leather belts. Case in point: the company manufactures 50,000 pieces every month! 
[Stefania Pellicioli; commerciale@altamodabelt.it; Booth 5361]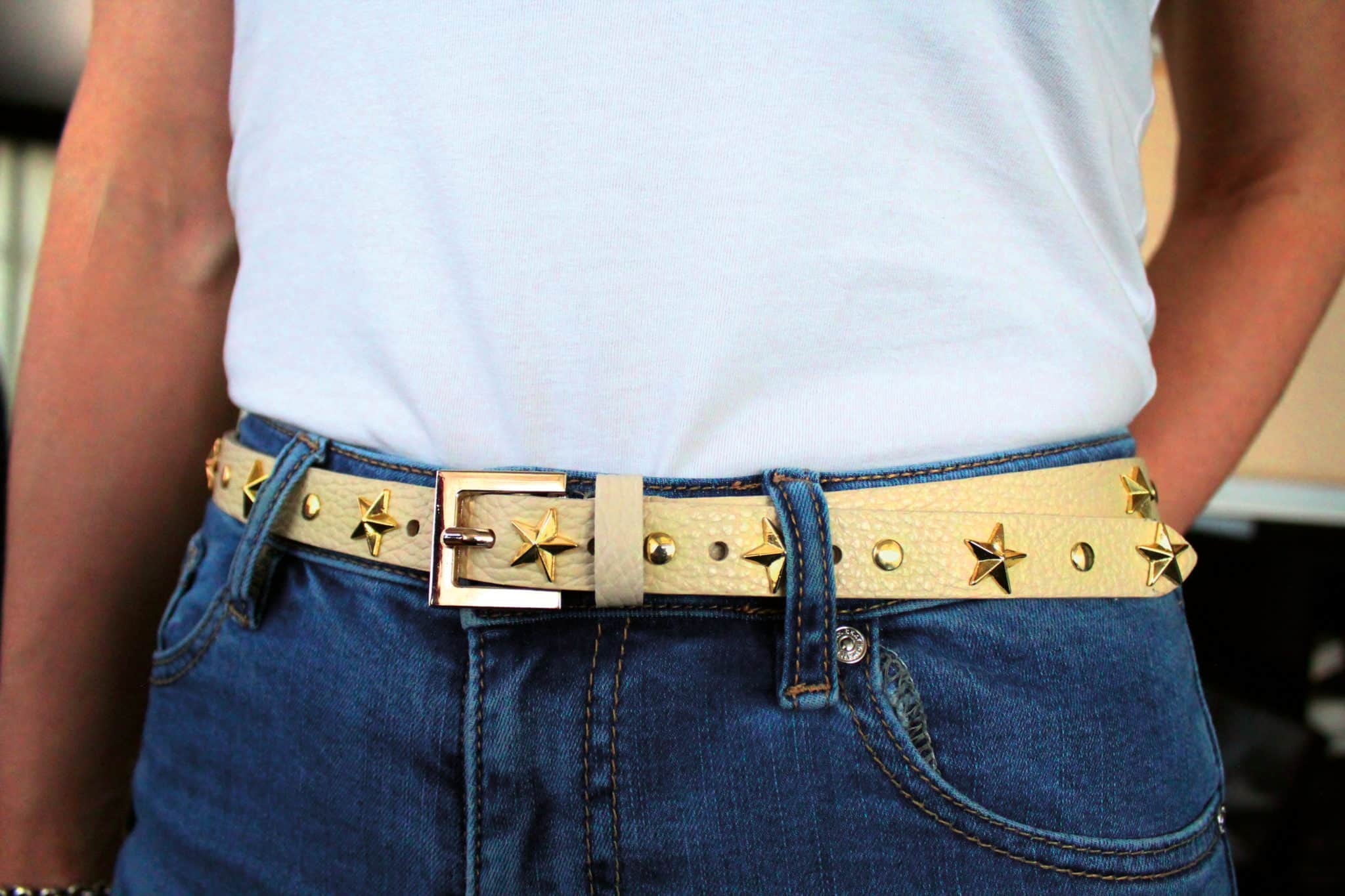 Andrea Cardone
Andrea Cardone's metropolitan accessory offering comprises everything from oversized hobo totes and backpacks to compact clutches and leather motorcycle helmets.
 [Andrea Cardone; andreacardone@andreacardone.com; Booth 5763]
Angela Caputi
Since 1975, Angela Caputi's precious bijoux has been made by hand according to traditional techniques. 
 [Angela Caputi; angelacaputi@giuggiu.it; Booth 5255]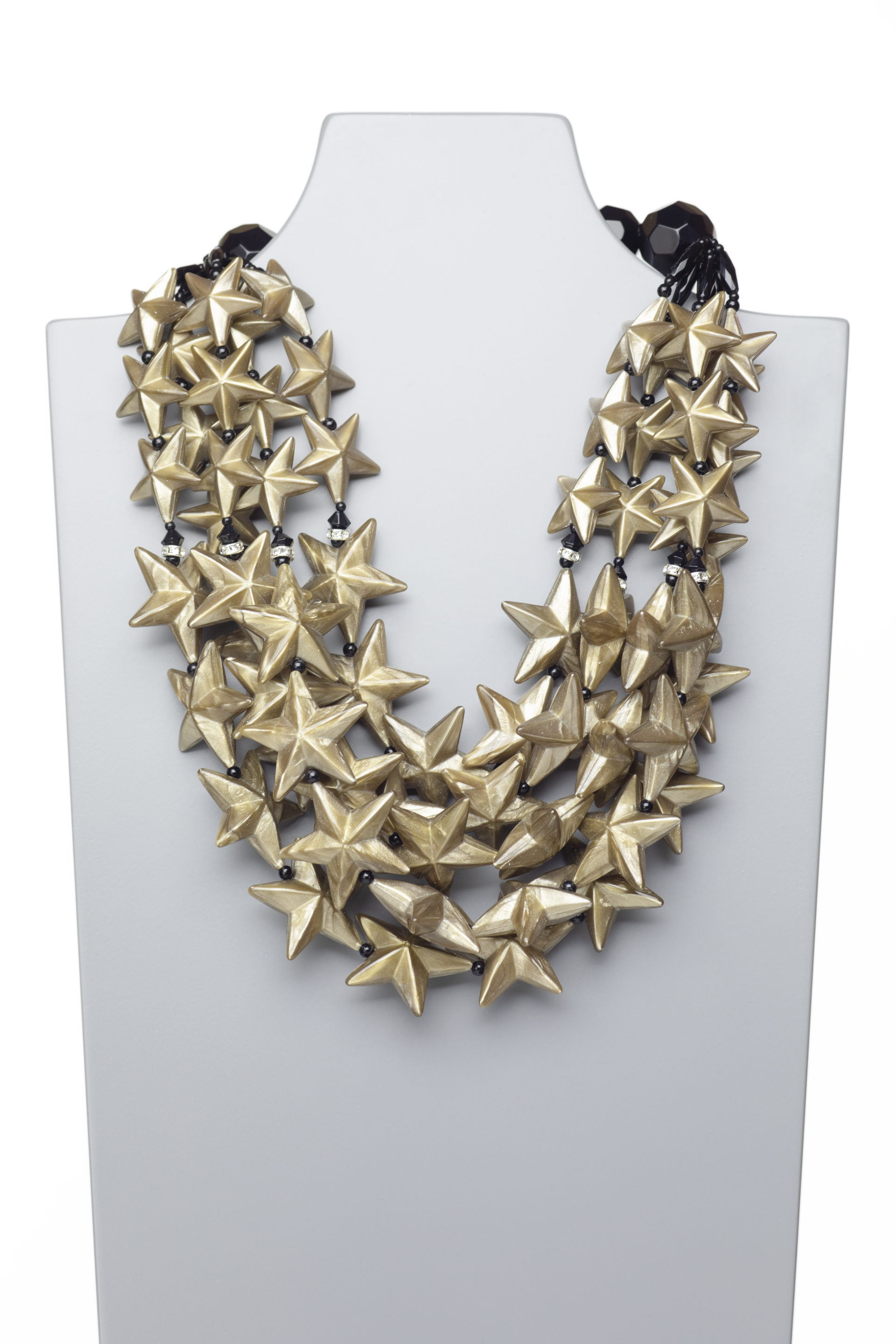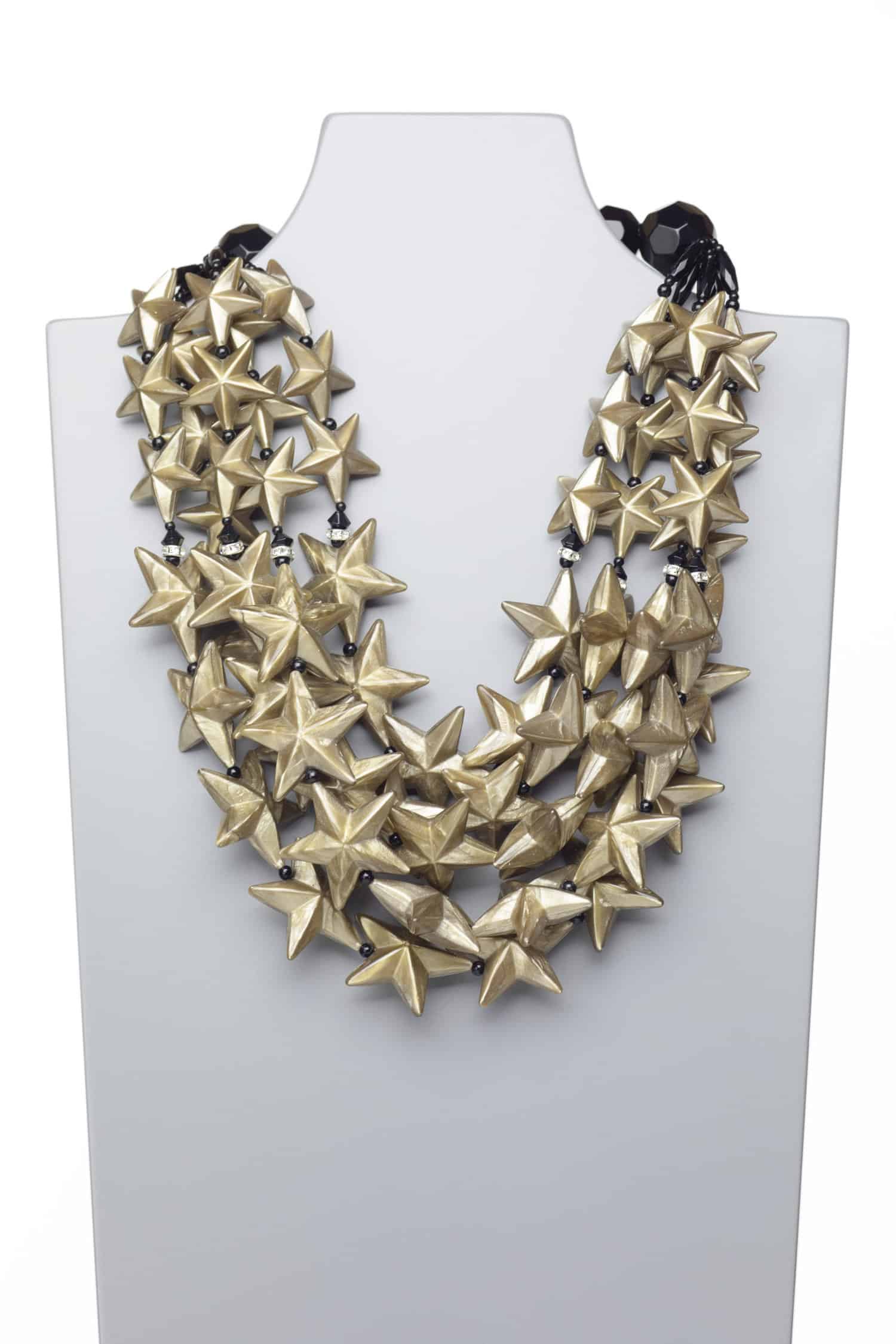 Angiolo Frasconi 
Half a century later, Angiolo Frasconi continues to innovate and grow his customer base who can't get enough of the family-ran brand's felt, wool, and cashmere hats. 
[Franco Frasconi; commerciale@frasconi.it; Booth 5734]
Arcadia 
This fashion brand has been manufacturing leather handbag since 1990. With a long research path and a strong sense of innovation, it redefines the concept of made in Italy. 
 [Margarita Martinez; mcollections.margarita@gmail.com; Booth 5759]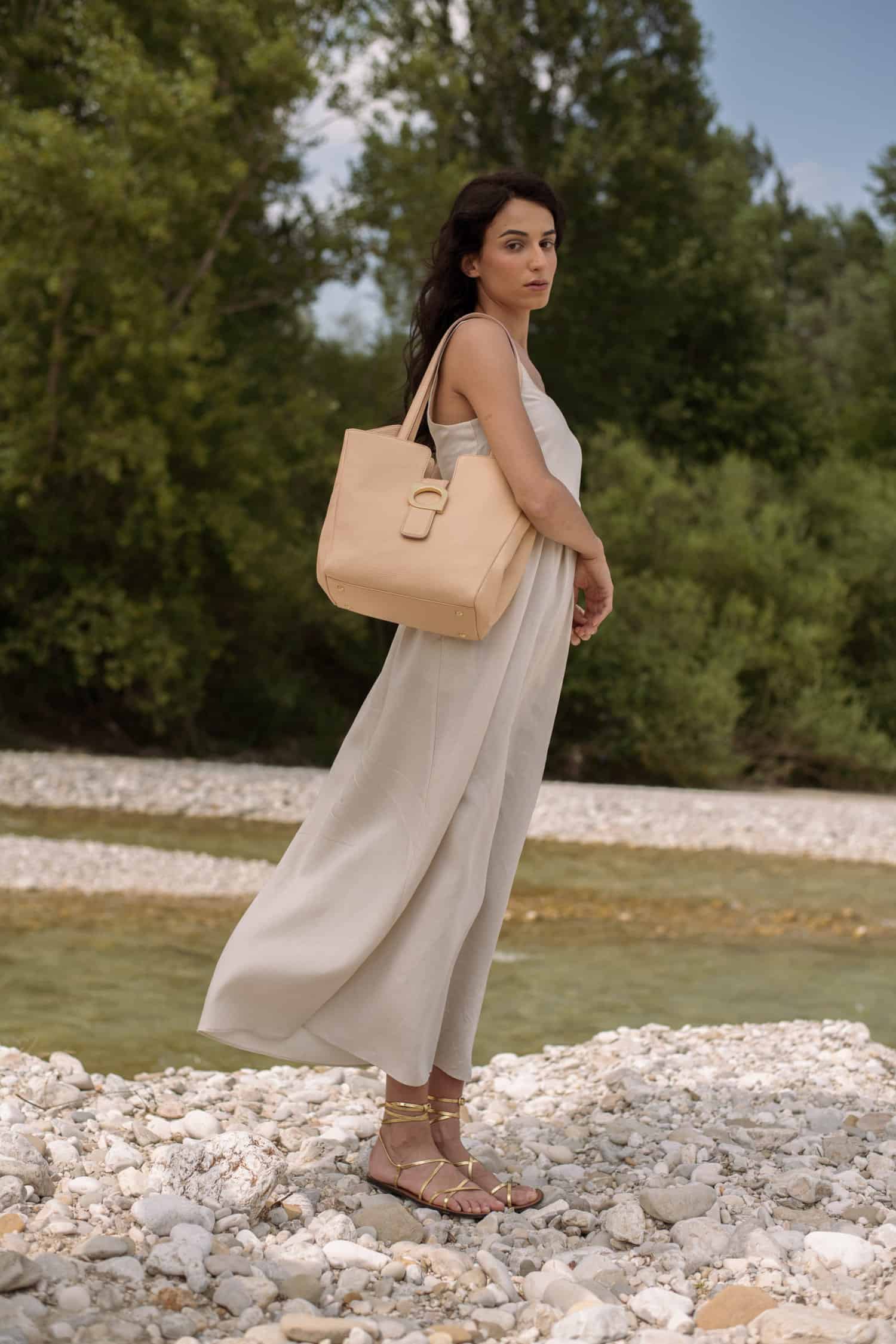 Athison 
Technology and tradition come together in every belt and bag from Athison. Sustainability is also a key focus for this 100+ year old company.
[Massimiliano D'Ambrosi; athison@manifatturadomodossola.it; Booth 5560]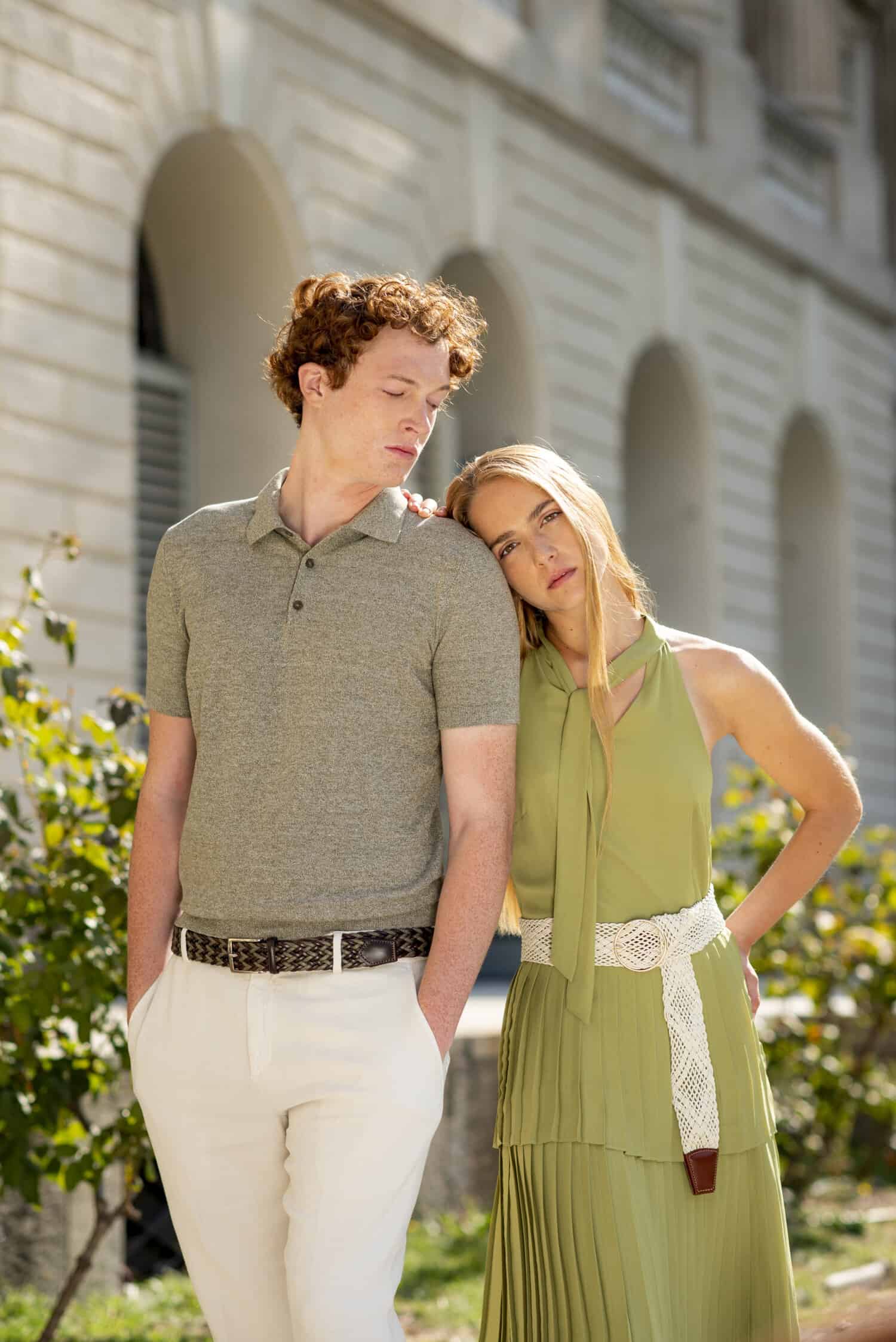 Beba Gioielli
Beba Gioielli is focused on research, design, and finding new environment-friendly solutions when it comes to designing and creating her accessories by hand in Florence. 
[Beatrice Filippini; beba@bebagioielli.com; Booth 5762]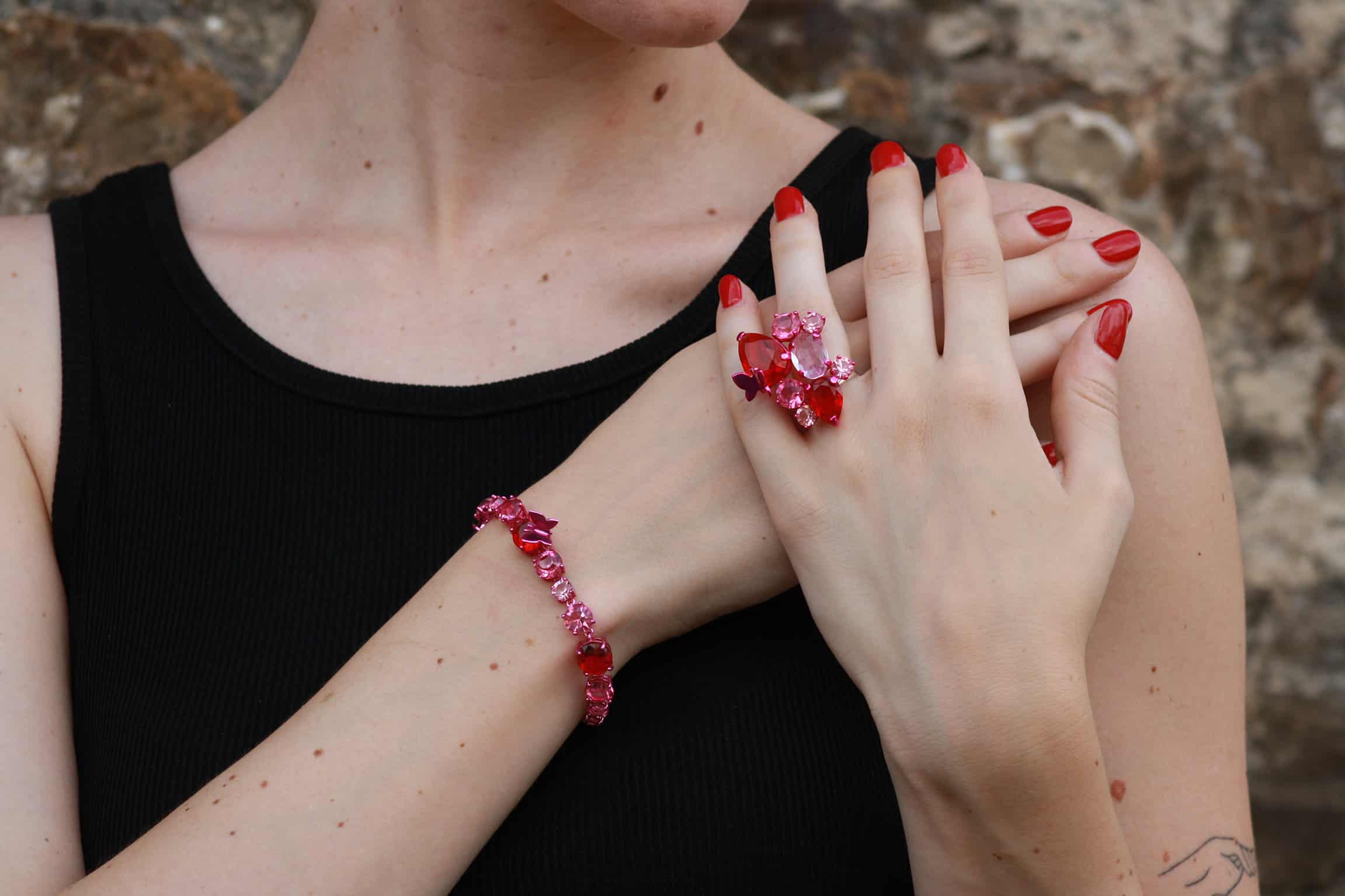 Centopercentocachemire
Founder and designer Annabella Santese is a veteran of the Italian fashion industry, as evidenced by her ability to blend contemporary ideas and time-honored style.
[Cristiano Carrara; cristiano@centopercentocachemire.com; Booth 5558]
 Cuoieria Fiorentina
This Florence-based leather goods workshop is all about creating strong, distinctive pieces that are both timeless but versatile and experimental.  
[Olga Fontanillas; olgafd@o-dvision.com; Booth 6547]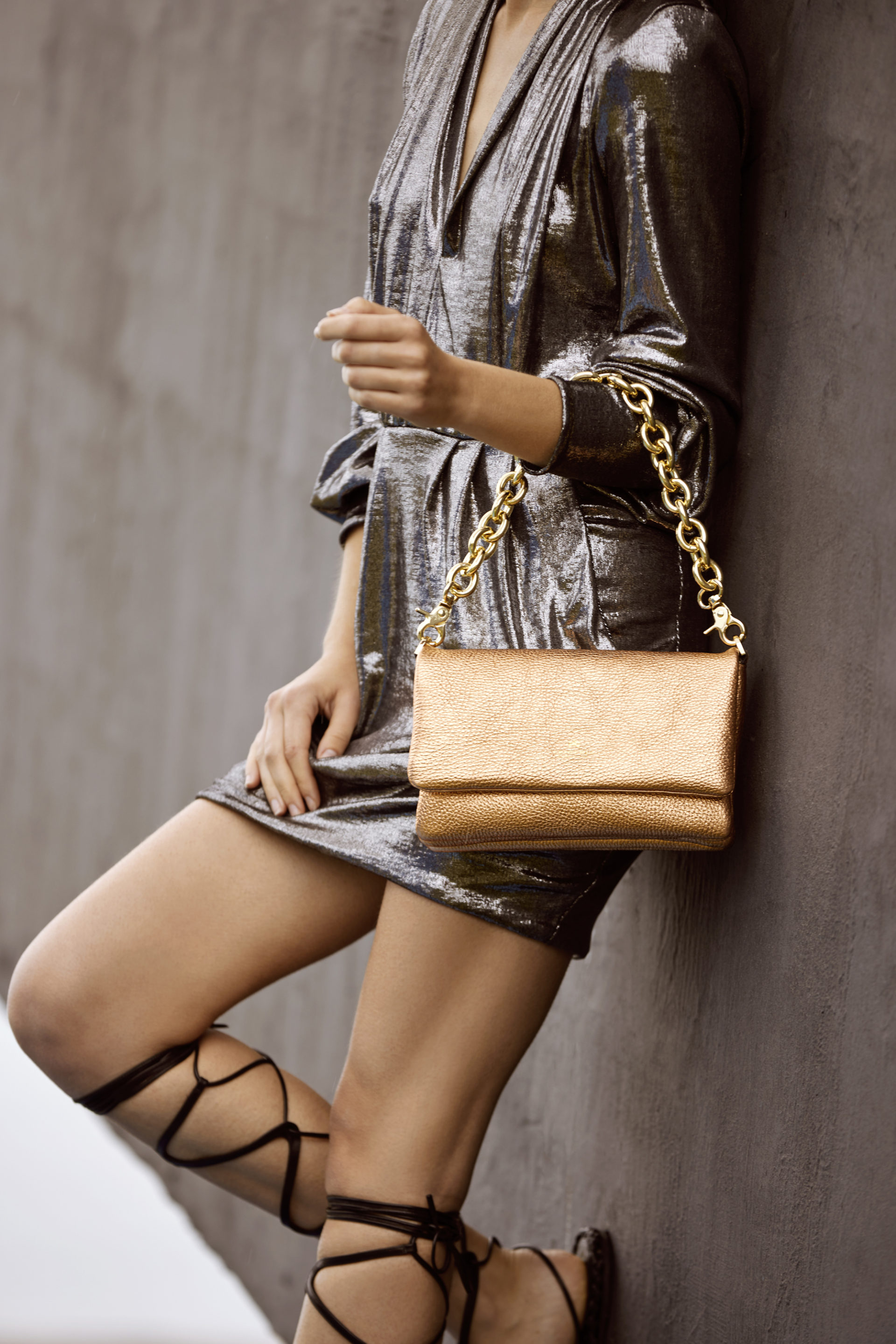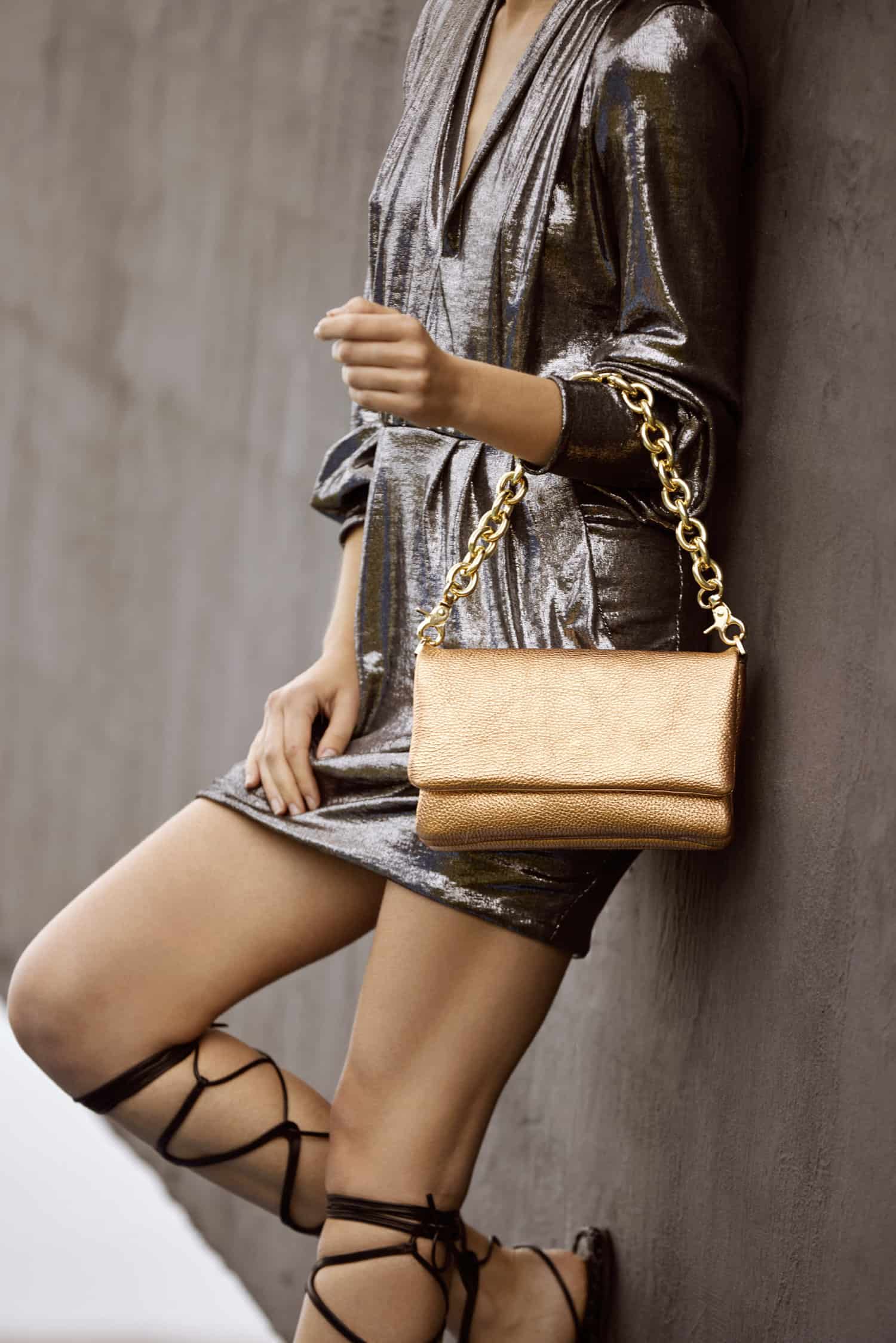 L'Aura 
Laura Angelilli's brand has people, the planet, and animals on its mind. Via ethical practices and responsible production, it doesn't scrimp on creating chic items either.
[Laura AngelillI; laura@l-aura.it; Booth 5425]
Maison Dressage 
Bridging high-end craftsmanship and avant-garde aesthetics, Maison Dressage is inspired by the equestrian world, architecture, clean lines, and geometric shapes.  
[Joan Taveras; info@jtgroupinc.us; Booth 5860]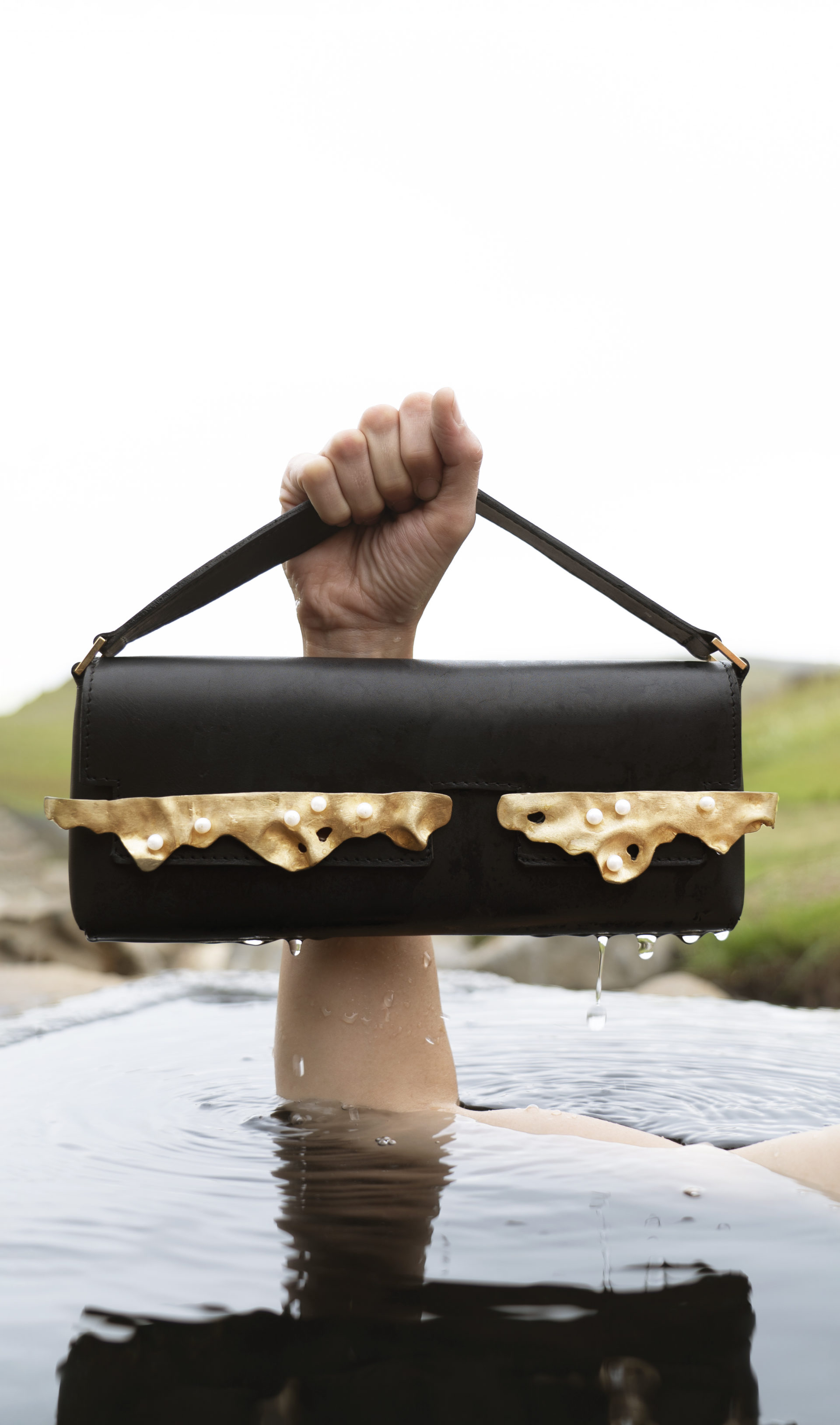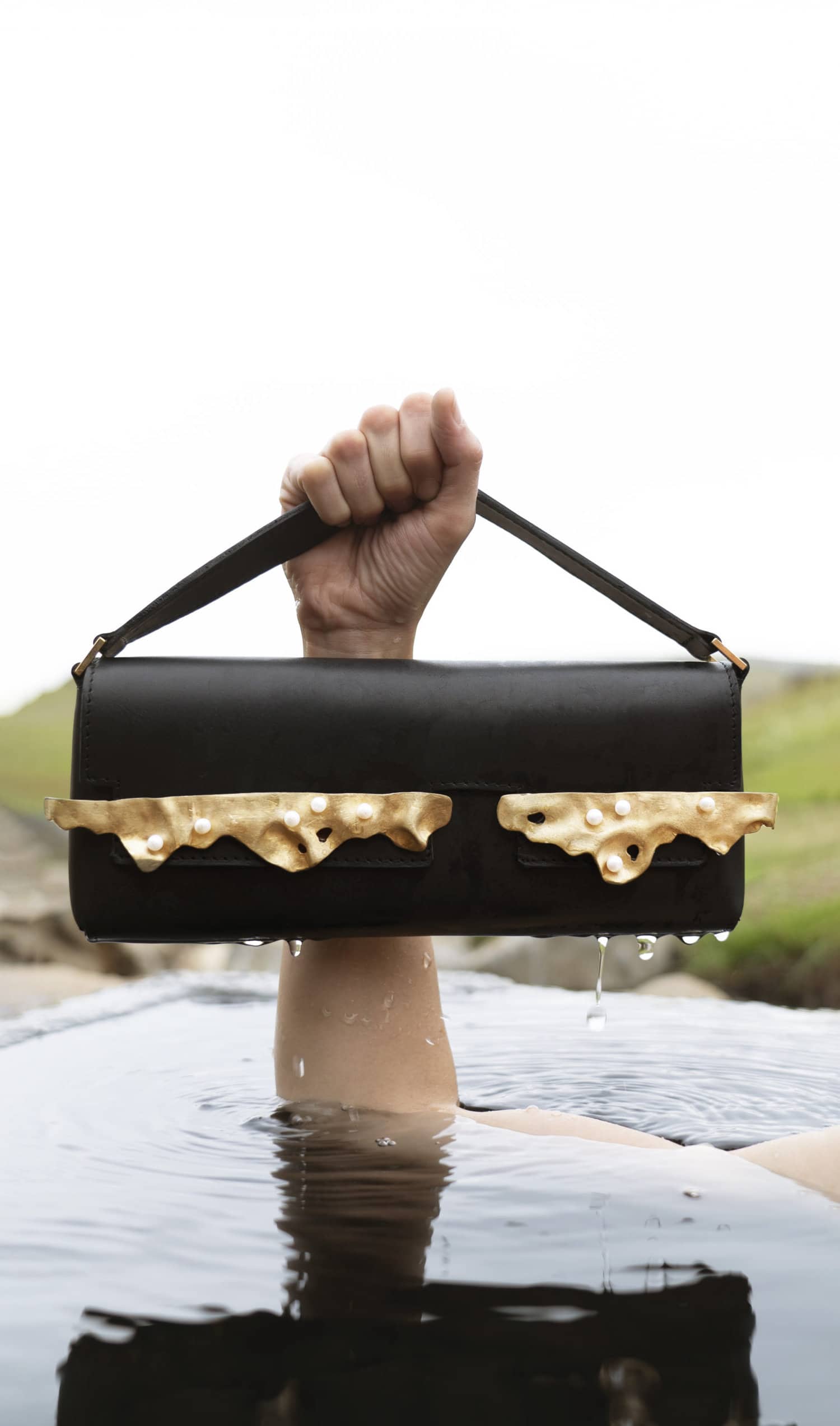 Mela  
Husband and wife founders Manuela Girone and Francesco Di Tommaso are the creative force behind this handmade luxury jewelry brand. 
[Manuela Girone; vicmelafra@gmail.com; Booth 5645]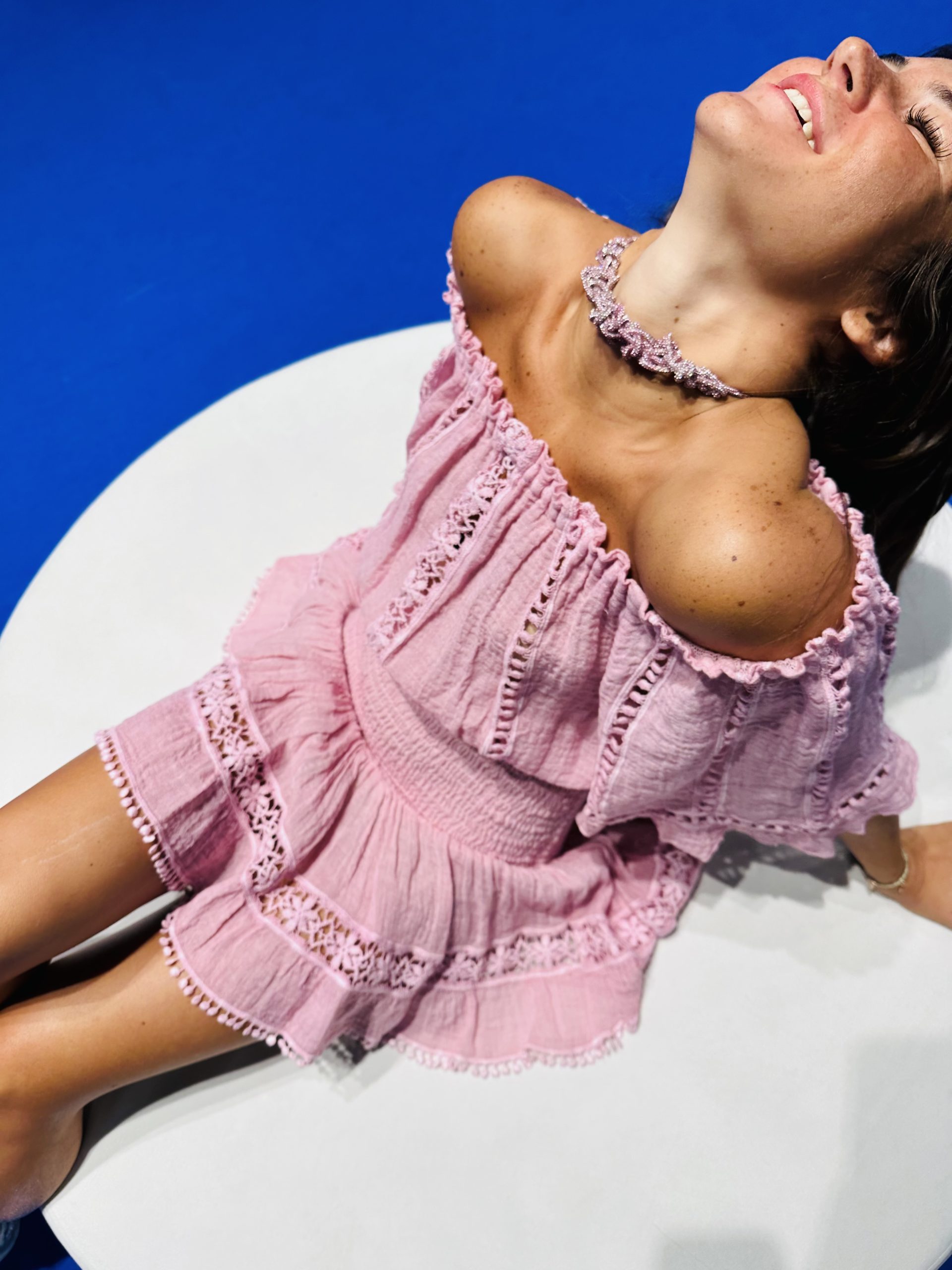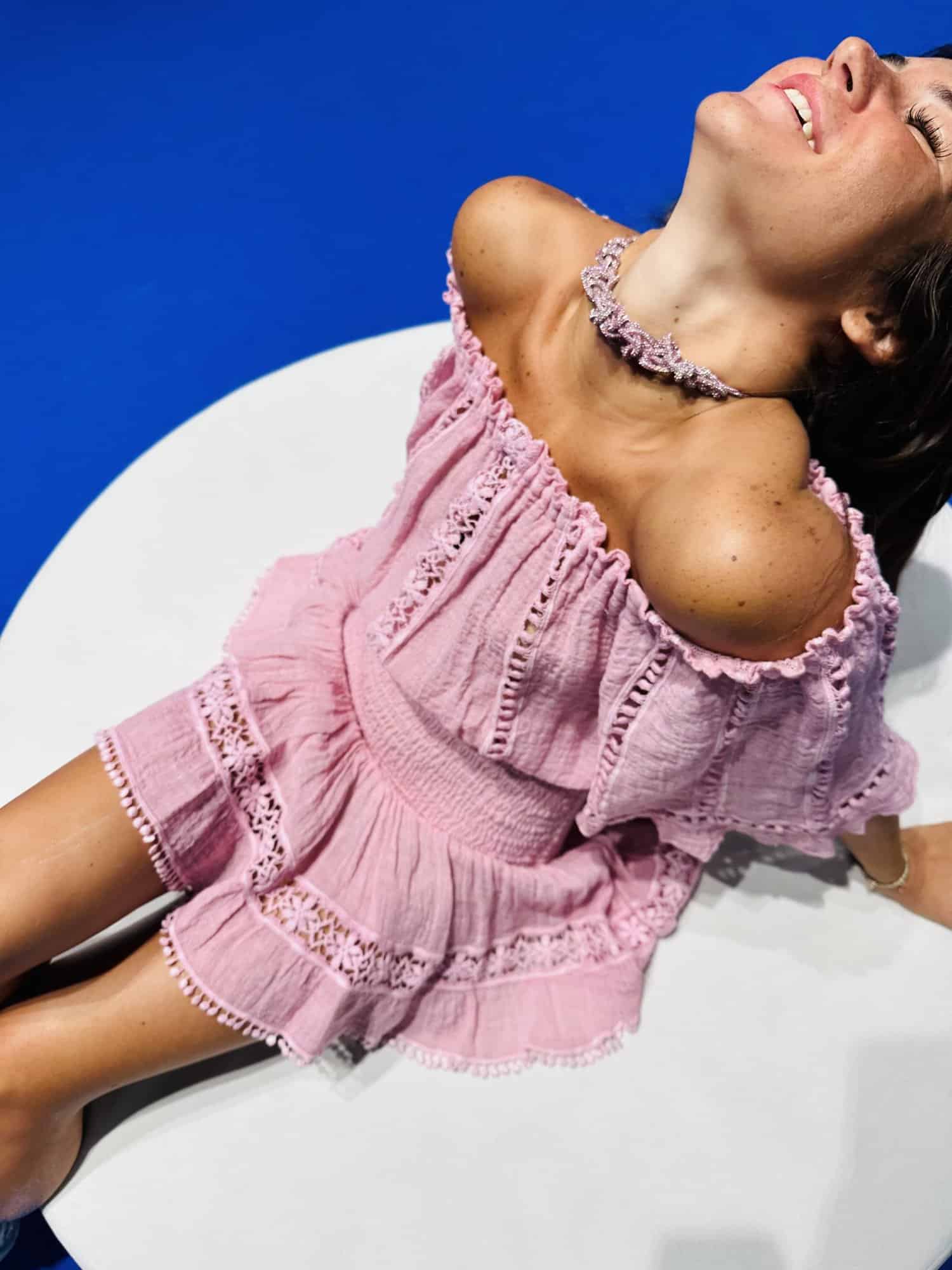 MM33 di Brunella Magrini
MM33 upcycles vintage scarves to make one of kind bags and accessories. 
[Brunella Magrini; hello@mm33.it; Booth 5862]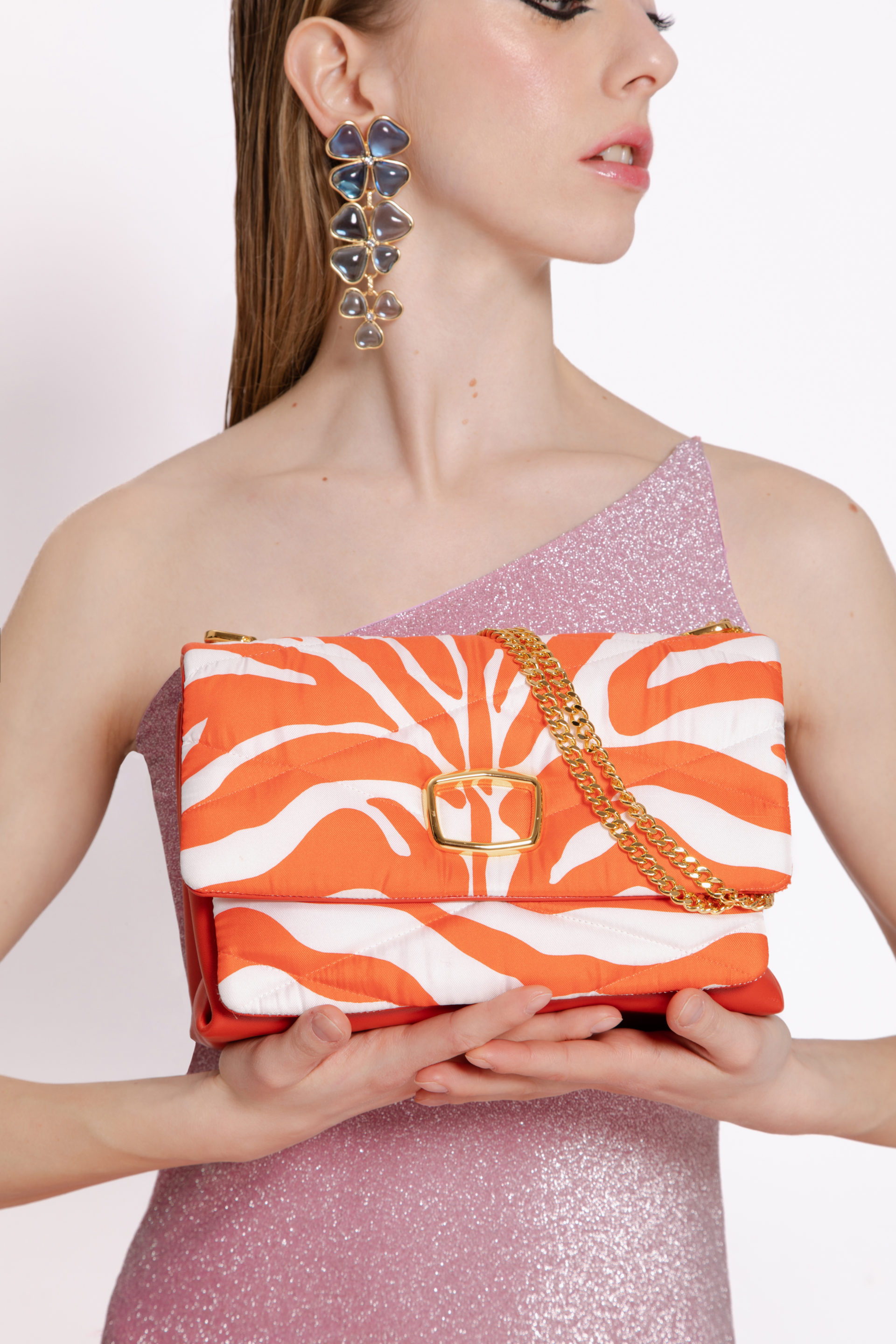 My Best Bag 
This leather goods brand was founded by young Florentine entrepreneurs with a bid to blend artisan traditions and a modern aesthetic.  
 [Howard Krichman; info@florence-bags.com; Booth 5761]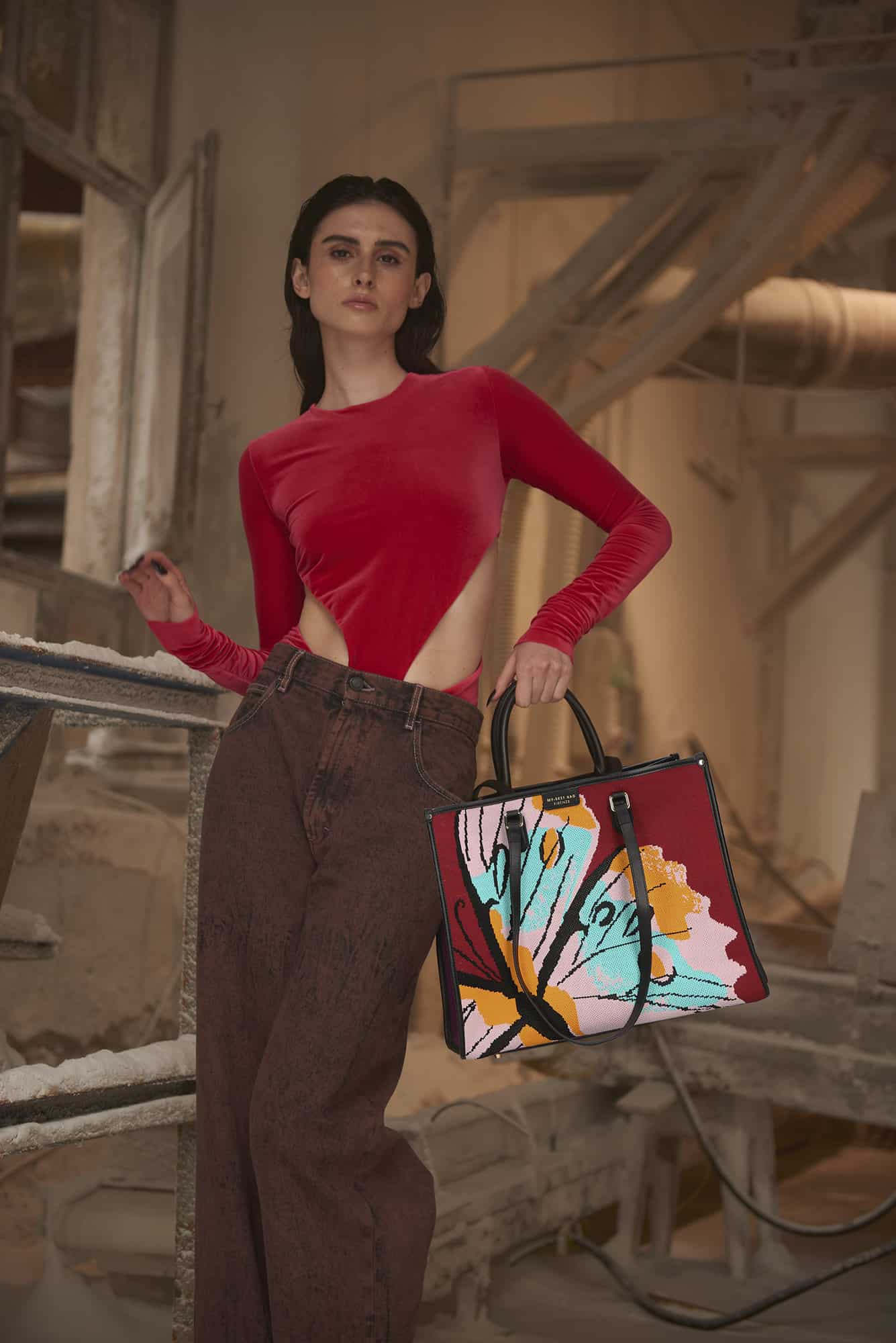 Polina Firenze 
Made in Italy since 2003, this brand is known for its high-end fashion jewelry, which is hand-polished, gold-plated, and made even more unique by Florentine epoxy enamel. 
[Elvido Cataldo; elvido@polinafirenze.it; Booth 5760]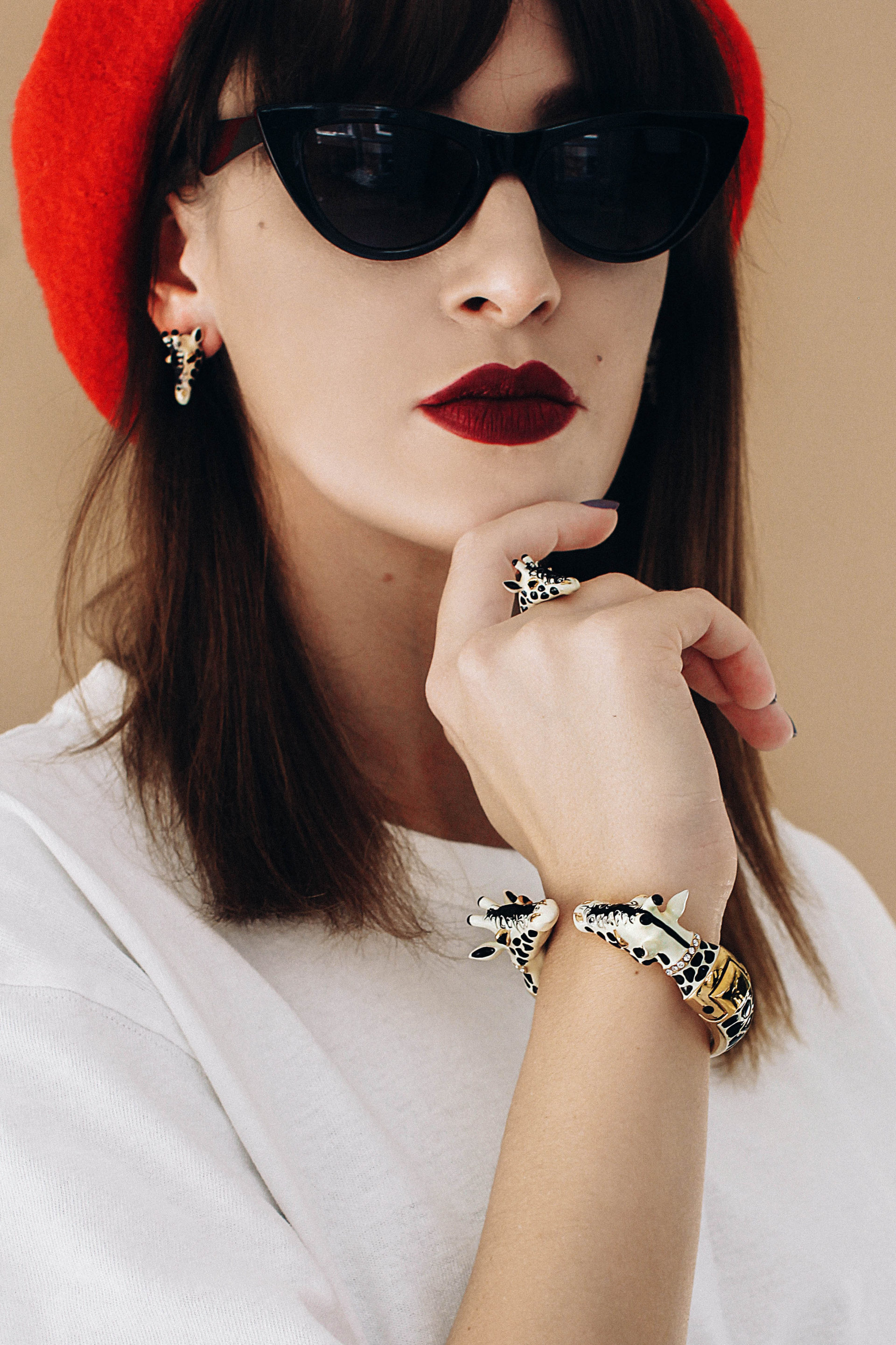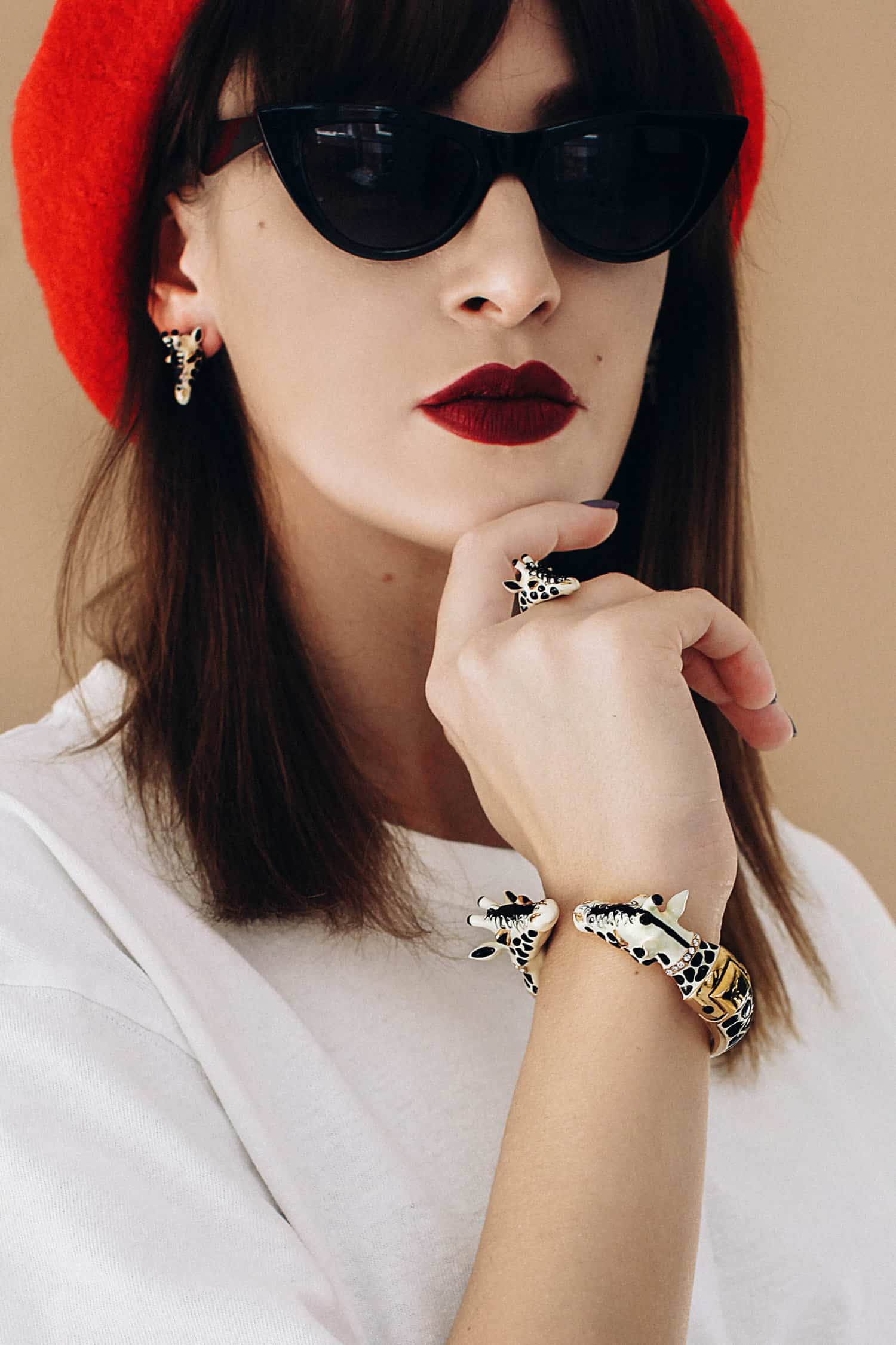 Roberto Pancani 
From lightweight raffia to intrecciato leather, leave it to Roberto Pancani to make the ultimate carryall bags that stand out from the crowd. 
[Roberto Pancani; info@robertopancani.it; Booth 5758]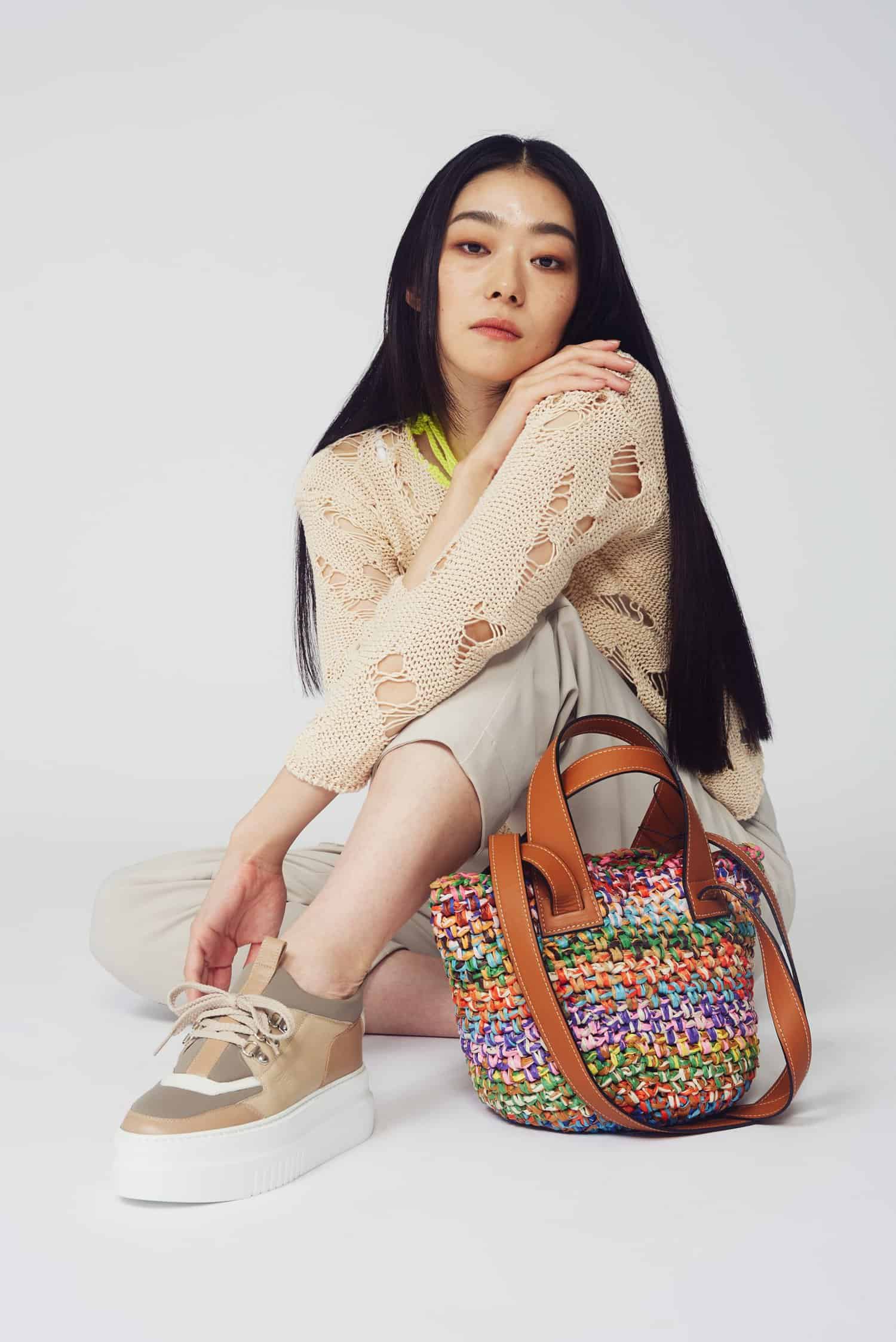 Visona' Italia 1959 
This brand's signature is its patented and distinctive saddle stitching. Expect timeless design, great quality, and value for money.  
[Roy Kean; roykean@aol.com; Booth 5324]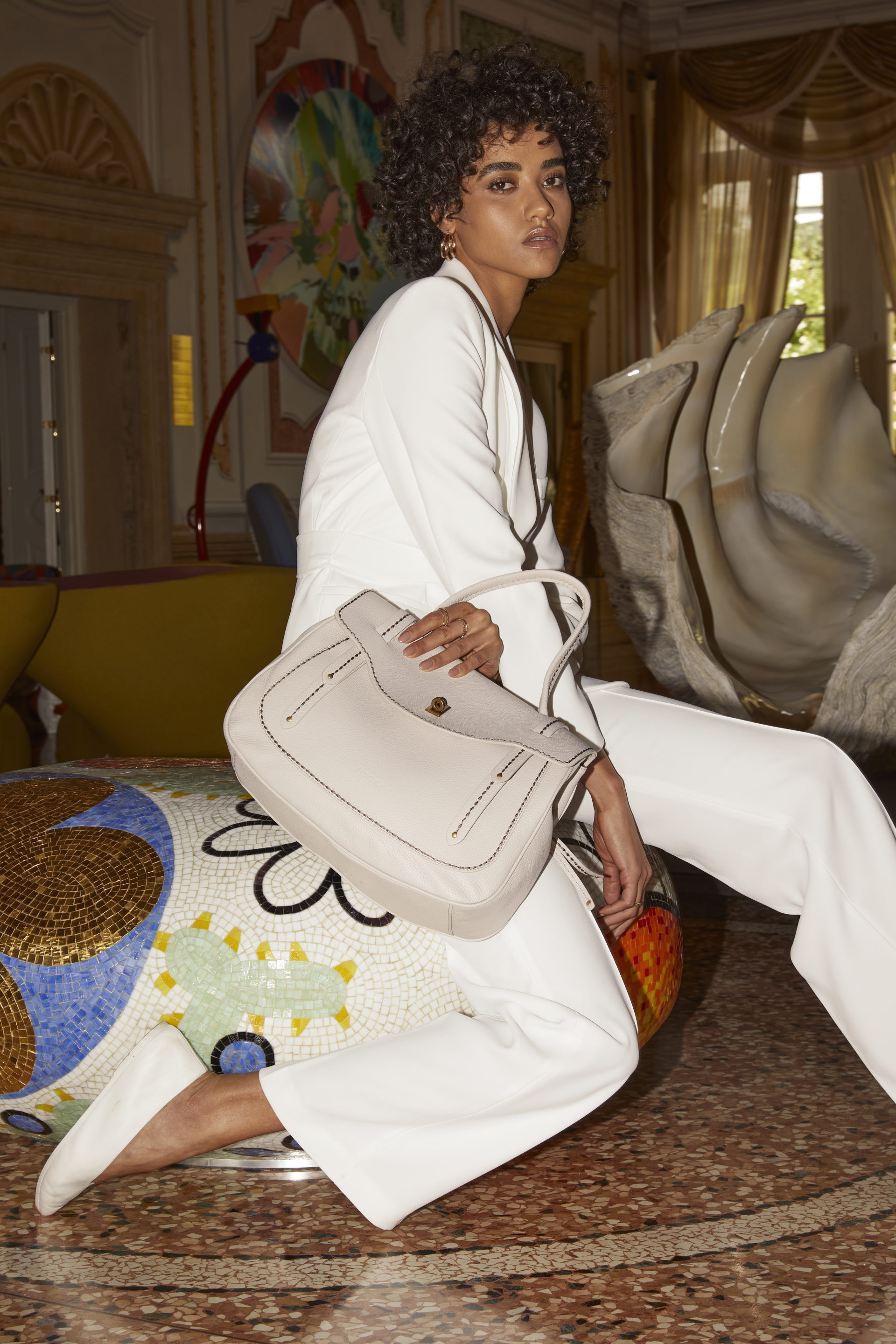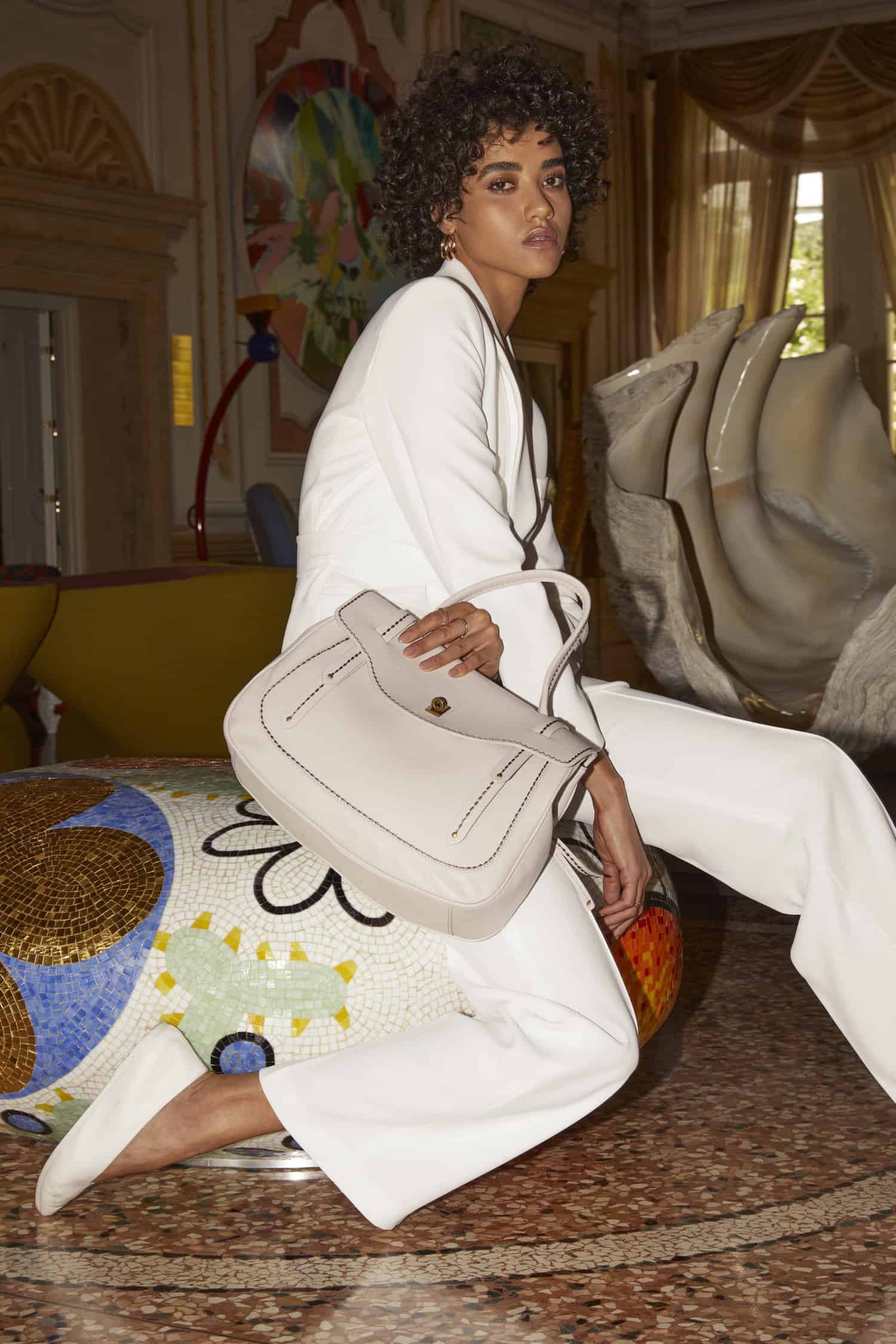 FOOTWEAR
Cristina Millotti 
Since 1967, this family-ran artisan brand has paid attention to quality and craft. All these years later, you'll still find the same passion in every pair. 
[Roberto Angiolucci; roberto@theprivatedesign.com; 5010]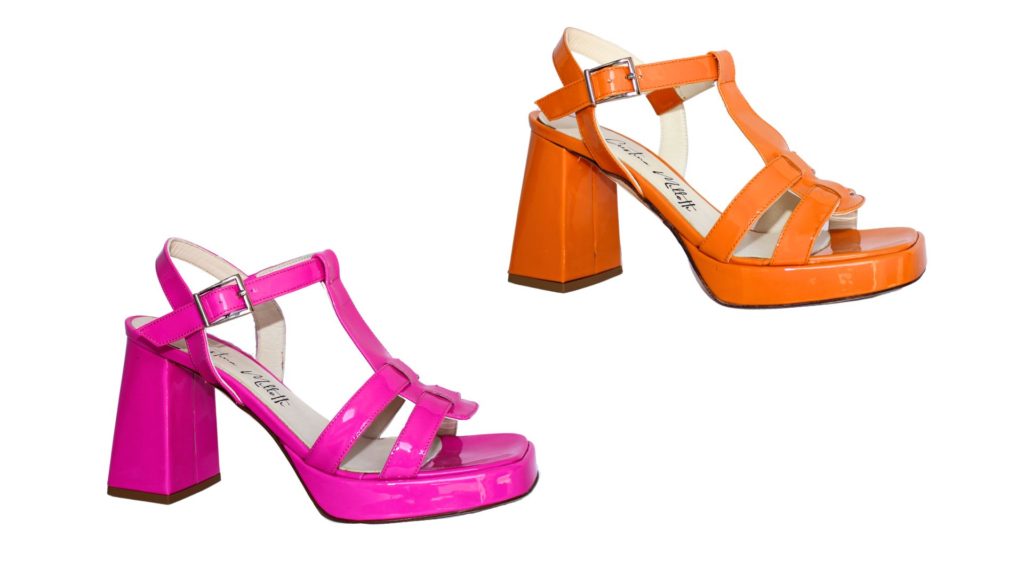 Fabi
With 58 years of history, Fabi is still a go-to for high quality leather shoes that are chic, comfortable, and casual; perfect for the Italian lifestyle.  
[D'Elementstyle; doris@delementstyle.com; 7137]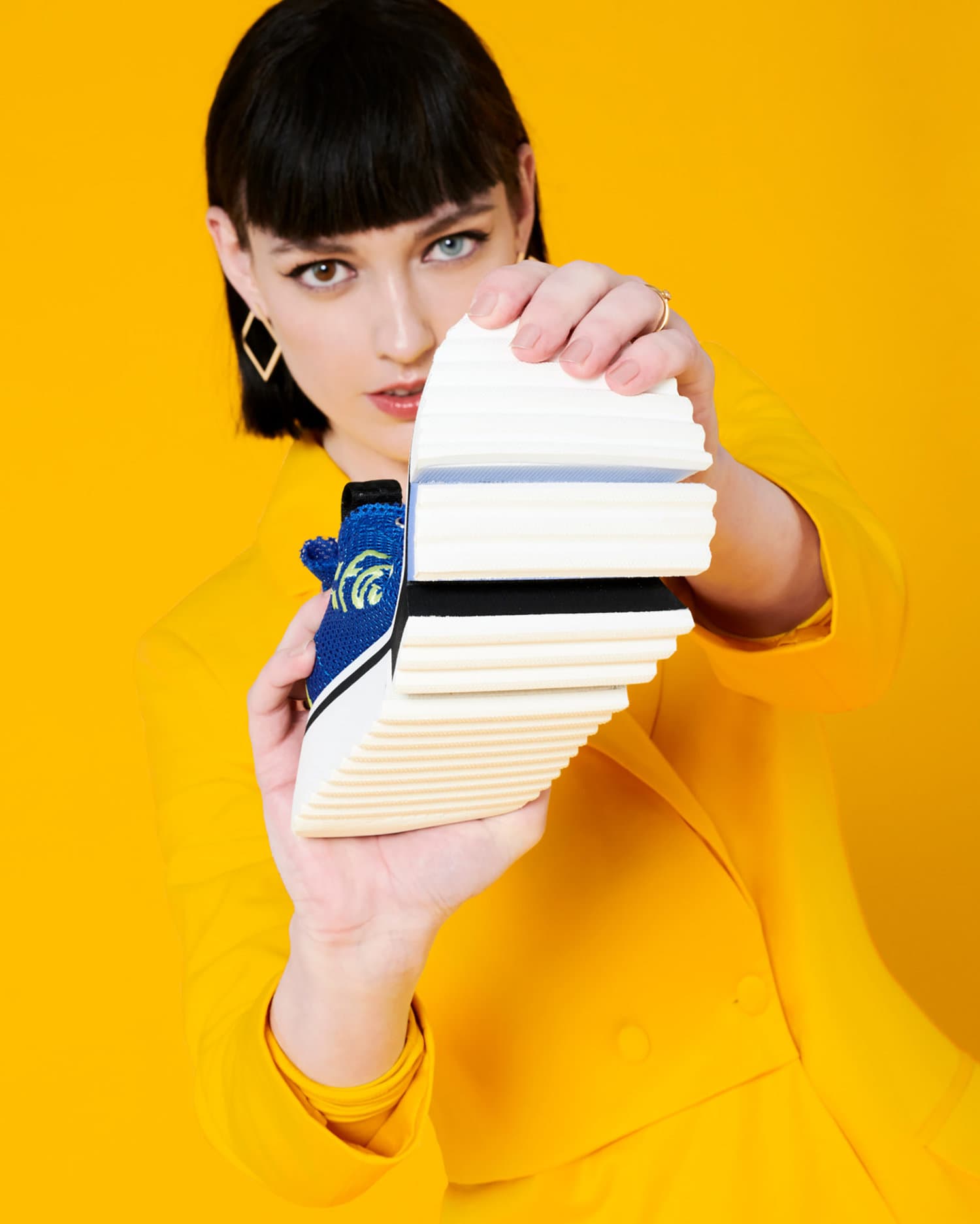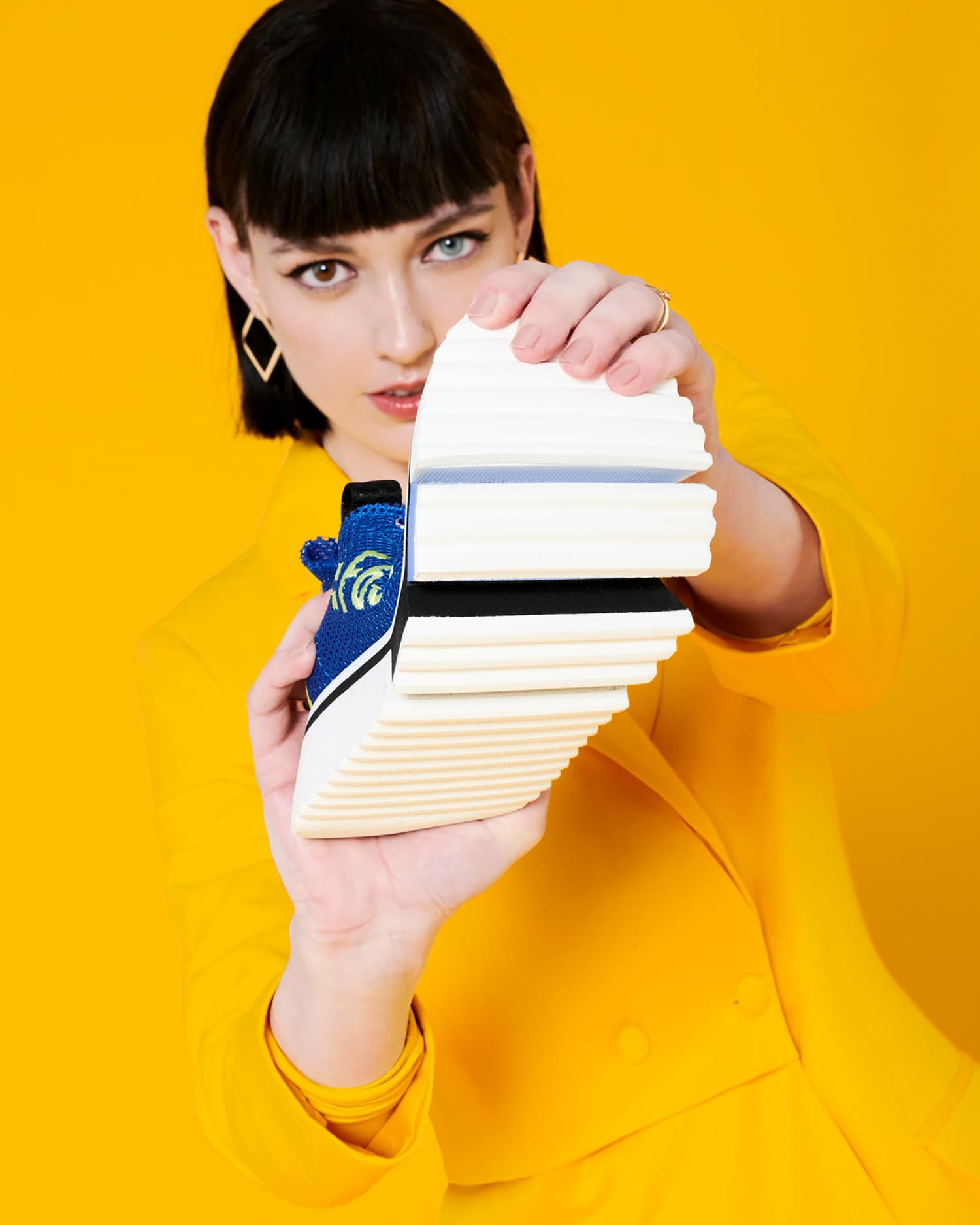 NIS New Italia Shoes
Founded in 1986 in Montebelluna, one of the main footwear districts in Italy, NIS New Italia Shoes' goal is to create reliable, versatile, and fashion forward sneakers and sandals in genuine leather. 
[Daniela Dalla Torre; nis@newitaliashoes.it; Booth 5016]
Poesie Veneziane 
Designed in Venice and made in Italy with the finest raw materials, this brand established in 2013 brings together modern shoes, sandals, and loafers with Venetian quality and tradition. 
[Ultramoda Inc.; emiliano.baccarini@ultramoda.com; 5207]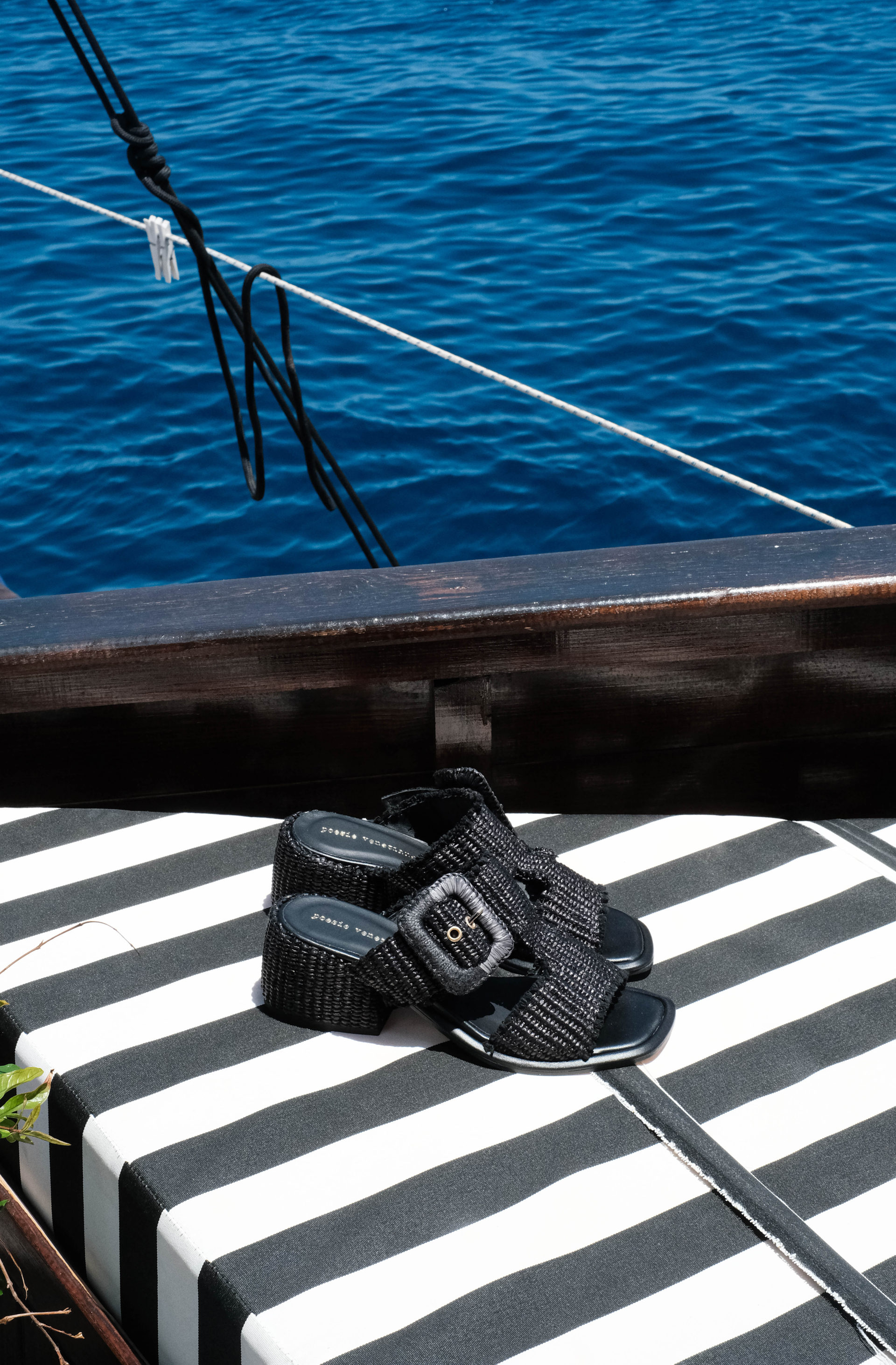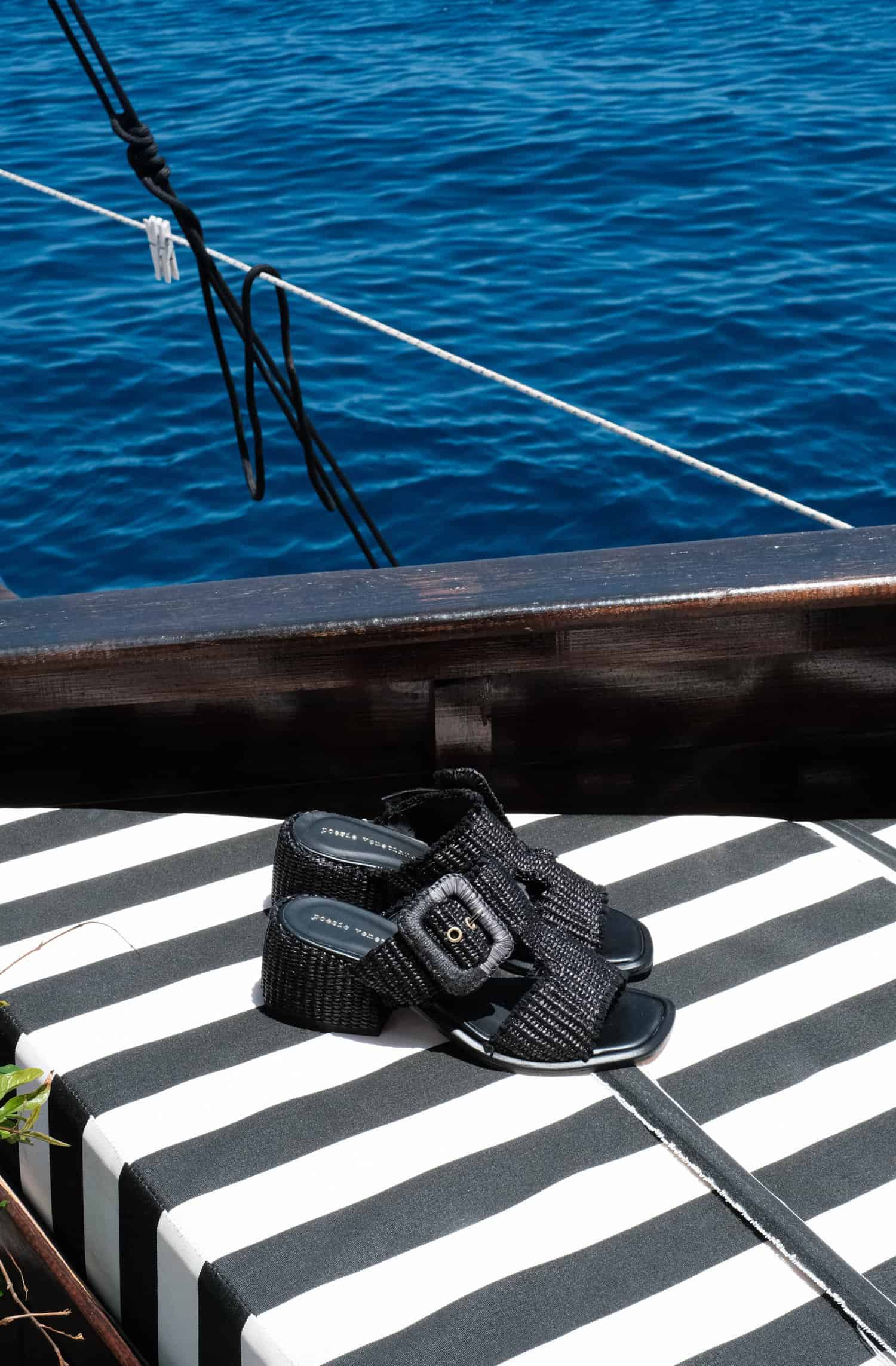 Re49
Looking for limited-edition shoes made from sustainable production methods? Look no further than this carbon neutral, PETA approved, family-ran company. 
[Alberto Ciani; info@re49.it; Booth 5314]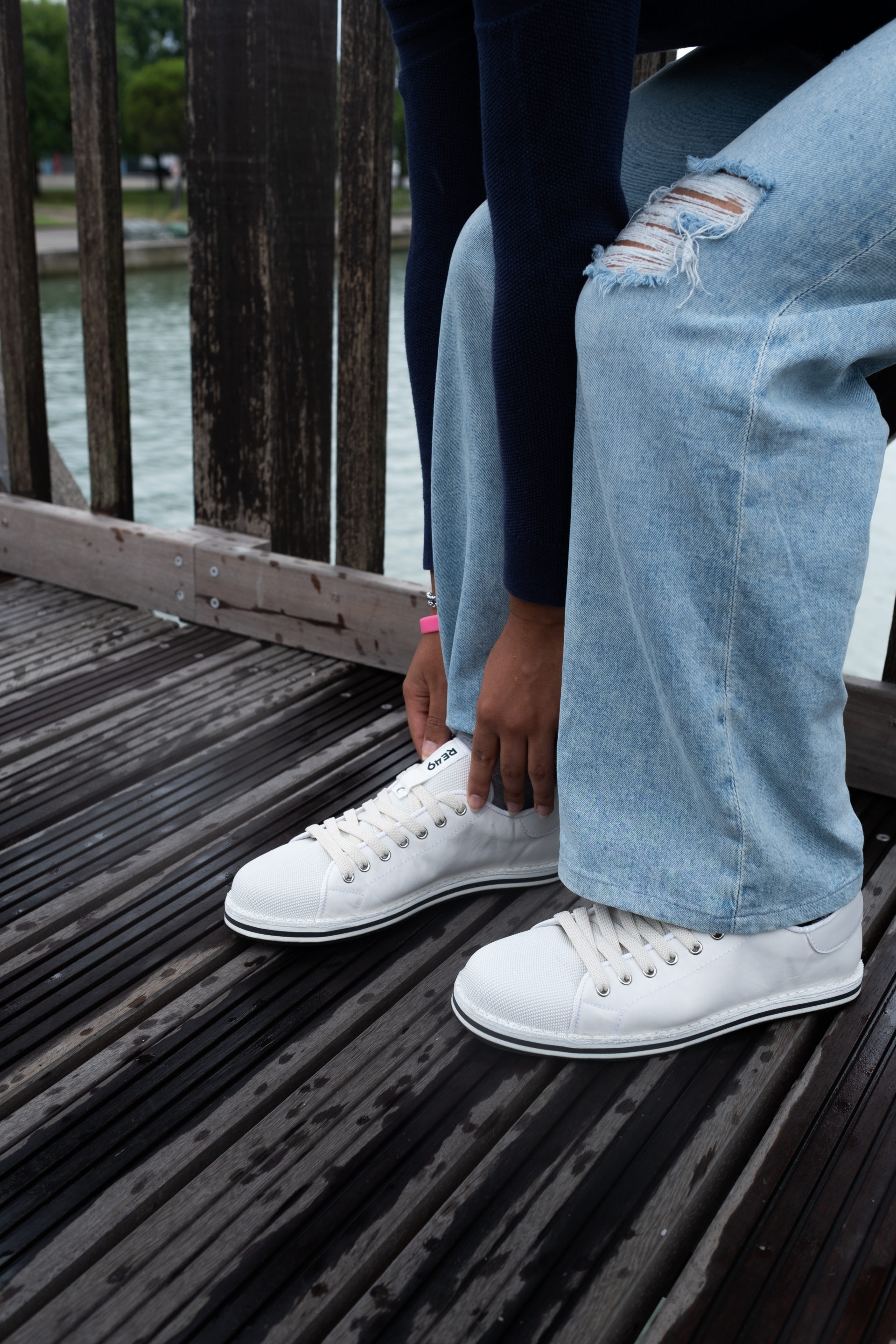 Thierry Rabotin
A leading Italian shoe brand since 1999, Thierry Rabotin creates the type of footwear that's essential in every busy woman's on-the-go lifestyle.
[Marta McKay; martamckay@thierryrabotin.com; Booth 5032]

Subscribe to our newsletter and follow us on Facebook and Instagram to stay up to date on all the latest fashion news and juicy industry gossip.