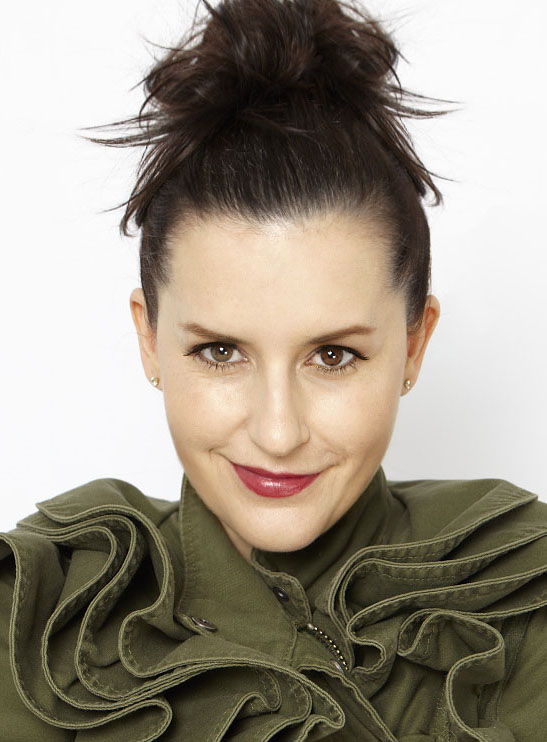 For ELLE's latest issue, the glossy joined forces with Google to round up the most-asked beauty conundrums, state by state. The pressing prettifying questions were then answered by pros that spanned the gamut from dermos to makeup mavens to coif experts. The mag's beauty and fitness director, Emily Dougherty, filled us in on the partnership. Plus! Check out the full results of the pair-up HERE. 
How did this partnership with Google come about?
ELLE has teamed up with Google over the years on some great stories, and we love working with them. Personally, I spend too much time on Google—I get lost for hours on Denver International Airport conspiracy theories or figuring out how the sisters in Barely Famous are related to both the Jenners and Bella and Gigi Hadid. But when you want beauty information, you don't always want to do the deep research dive and cull through all the opinions to try to parse out what really works. This partnership lets the ELLE beauty team share quick, definitive answers to the nation's biggest beauty questions.
What surprised you most about the questions that were generated?
I love that New Jersey is obsessed with Justin Bieber's hair, and that Utah is particularly concerned about how to treat beard-burn after a makeout session.
How did you curate the slew of experts that answered these questions?
We tapped into our beauty team's collective 40-plus years covering the beauty industry to go straight to what we believe to be the most trusted sources for each particular category. So if it's a skin-related question, we go to the dermatologist or researcher at the top of the field; for how Beyoncé gets her amazing glow, we share what Beyoncé herself has told us.
Did any particular states' questions stand out?
Washington state was definitely ahead of the rest of the country in the quest for how to get Kylie's lips before the #kyliejennerchallenge became a sensation nationwide. And I also loved seeing that two very different states, South Dakota and West Virginia, put Marilyn Monroe at the top of their list for beauty inspiration.
Were there any regional trends in the questions asked?
While there were some lifestyle-specific questions, such as Hawaii asking if they need to shampoo after going for a swim or D.C. wondering what makeup goes best with an all-black wardrobe, it was cool to see how some obsessions, such as how to lighten hair at home, seemed to transcend geography and climate.
What question do YOU get asked the most about beauty these days?
"What really works?!?!" Everyone seems to be getting tired of products that have super-cute packaging or smart marketing, but don't end up delivering. Beauty should always be fun, but products do need to work.